Is Bucharest worth visiting?
That is not usually a question you have to ask about the capital of a country. But when it comes to Bucharest, the capital of Romania, it is one of the most common questions asked.
As the location of one of the most gruesome communist regimes that only ended 3 decades ago, it is not uncommon for travelers to think that Bucharest is still not suited for tourism.
As a result, many have the preconception that Bucharest is unsafe, and such an issue is only paired with bleak communism-era architecture.
But after our road trip in Romania, I found a sense of appreciation for the city that's called "Paris of the East". I actually loved it – the artsy vibes, grungy look, and old USSR buildings, it was a good blend of old and new for me.

Without further ado, here are 17 reasons why you should visit Bucharest, Romania!
---
Why Visit Bucharest? Here's Why!
1. It's Home To The Palace Of Parliament, The Heaviest Building In The World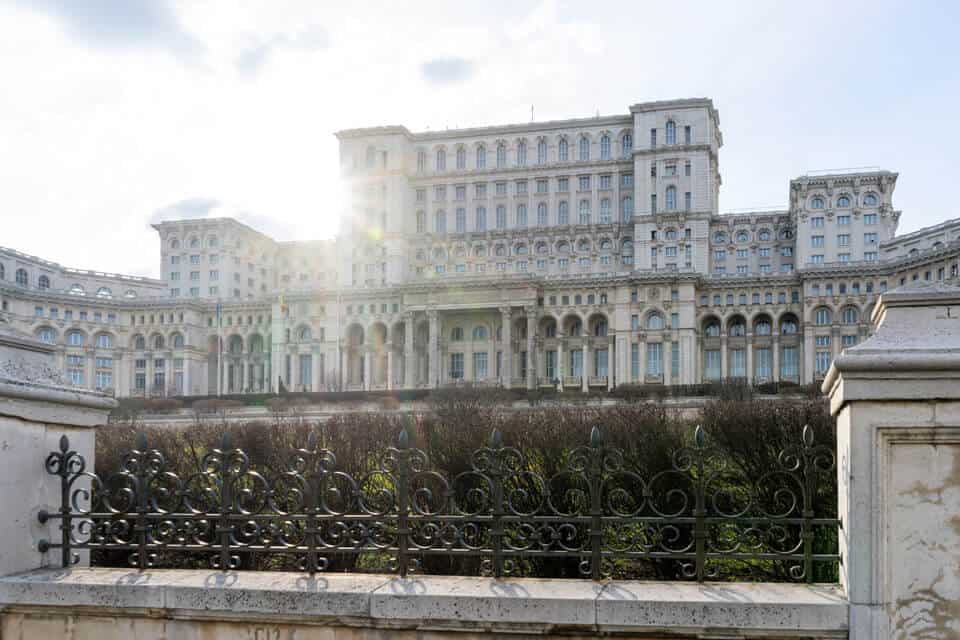 A little fun fact about Romania, did you know Bucharest is the home to the heaviest building in the world, the Palace of Parliament?
Weighing in at around 4 billion kilograms, or 9 billion pounds, the Palace of Parliament started construction in 1984, under Nicolae Ceauşescu, the last communist dictator in Romania.
Construction took longer than intended, as the Romanian Revolution in 1989 resulted in Nicolae Ceauşescu's death and the end of communism in Romania. In 1997, the construction of the Palace of Parliament (or Palace of the People back then) finished, more than 13 years after construction began.
The Palace of Parliament was intended to show Romania's grandeur. In fact, it was the most expensive building in the world at the time.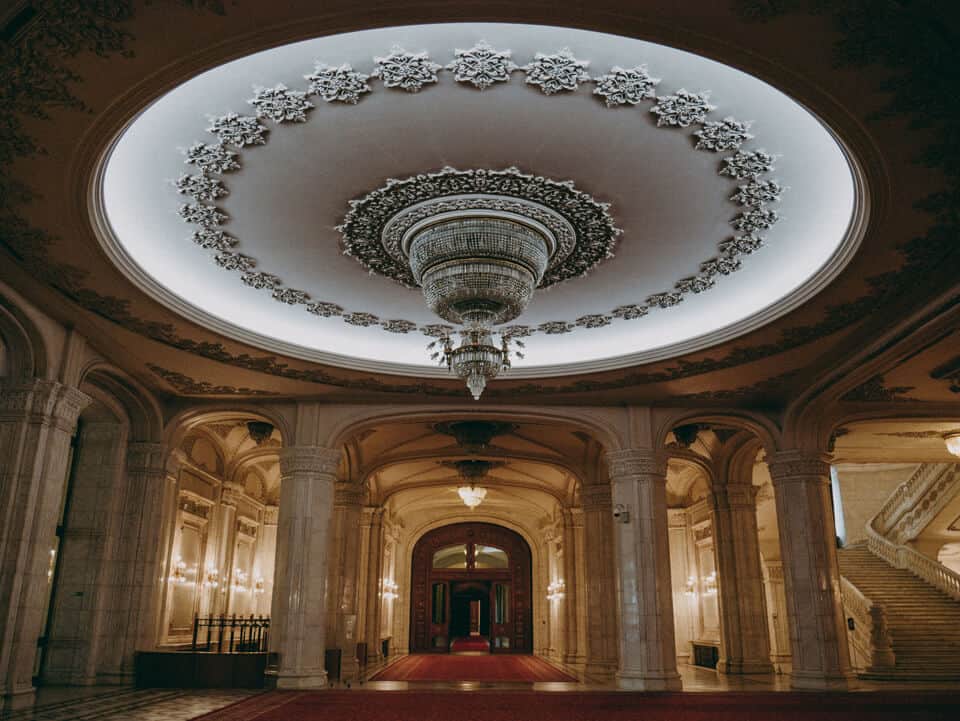 However, under the surface of elegant facades, Romanians were literally starving under communist rule. It was not uncommon to wait hours in a queue for your weekly ration of food, which was barely enough for survival.
The Palace of Parliament measures 84 meters (276 feet) tall, 270 meters (886 feet) long, and 245 meters (804 feet) wide. It also has a 16-meter (52 feet) deep basement to survive any nuclear attack.
With a total of 1100 rooms and a floor area of 365,000 square meters (3,930,000 sq ft), the cost for heating and electricity costs $6 million per year, enough to power a medium-sized city.
Ironically, what was a symbol of communism and oppression is now a symbol of democracy, housing many of the country's legislative and administrative establishments.

Visitors can take a guided tour of the Palace of Parliament, but be warned, you will only see about 5 percent of the total building because of its size!
2. Arguably One Of The Best Nightlife In Europe!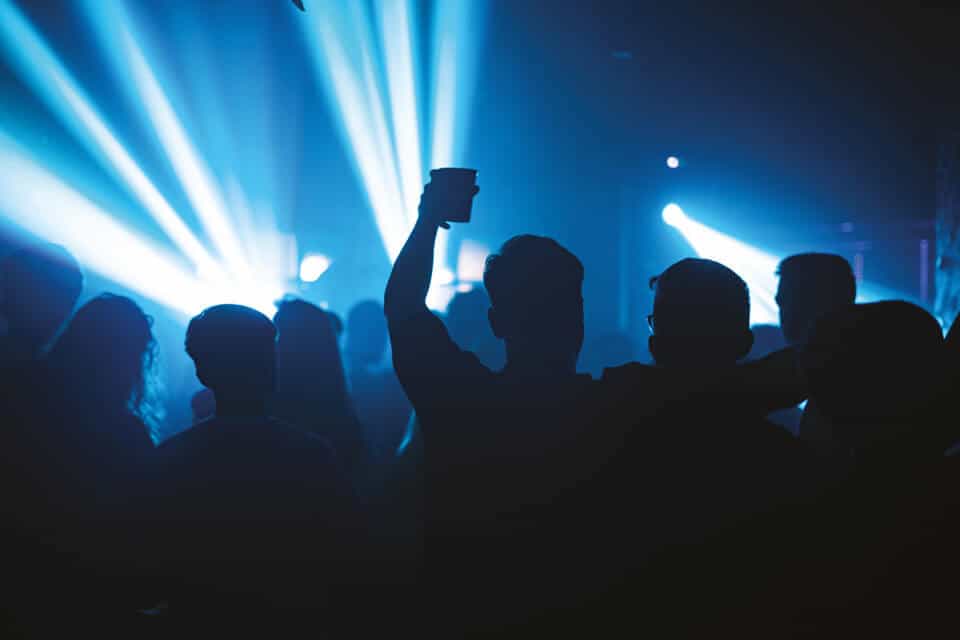 Also nicknamed "Little Berlin", Bucharest is known to have some of the best nightlife in the world. Once the sun sets, the Old Town Bucharest transforms into one major party.
Music can be heard blasting through the old facades of the building. Clubs and bars dominate the cobblestone streets, and everyone is out to have a good time.
Most of the clubs run until the early hours of the morning, and the only thing stopping you from having a good time is you! (and maybe your tired legs if you have been dancing all night)
3. Everything Is Cheap!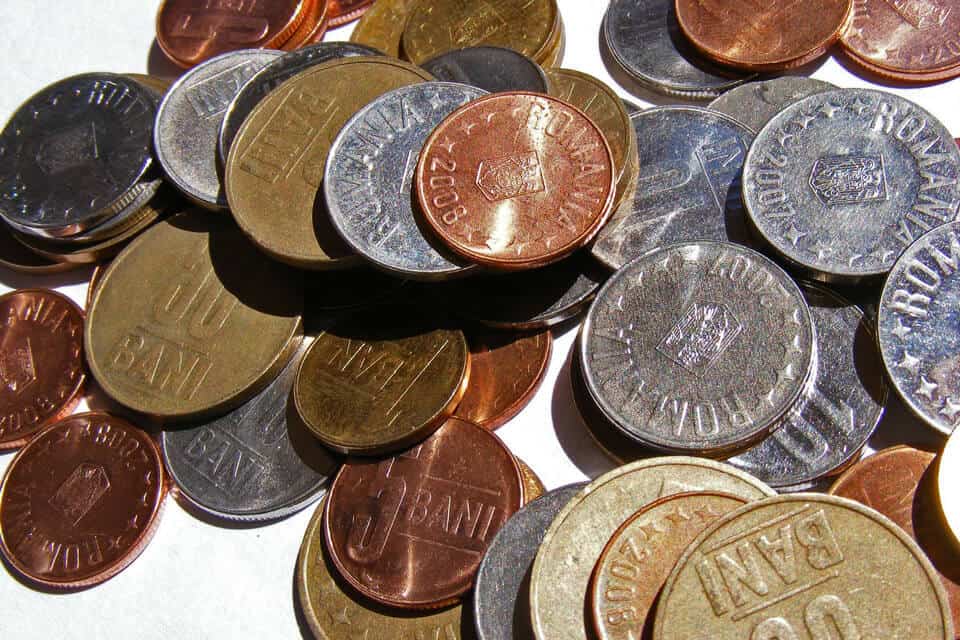 As the capital of a European country, you would expect the prices of Bucharest to be quite high.
Wrong!
Bucharest, and Romania in general, is one of the cheapest places to travel in Europe. Even though Romania is in the European Union, its salary continues to be one of the lowest in the EU.
However, that doesn't mean that people in Bucharest are living in slums or surviving on pennies. The standard of living in Bucharest is quite high; it is just that everything is so cheap in Bucharest.
When we were visiting Bucharest, we found decent hotels for 20 USD a night. A nice hostel in Bucharest can be as cheap as 7 USD a night. A half-liter of beer can be found for 2.5 lei (0.6 USD) in the supermarkets.
Here in Bucharest, you can splurge on a luxurious experience without paying the hefty price tag!
4. See The Aftermaths Of One Of The Toughest Communist Regimes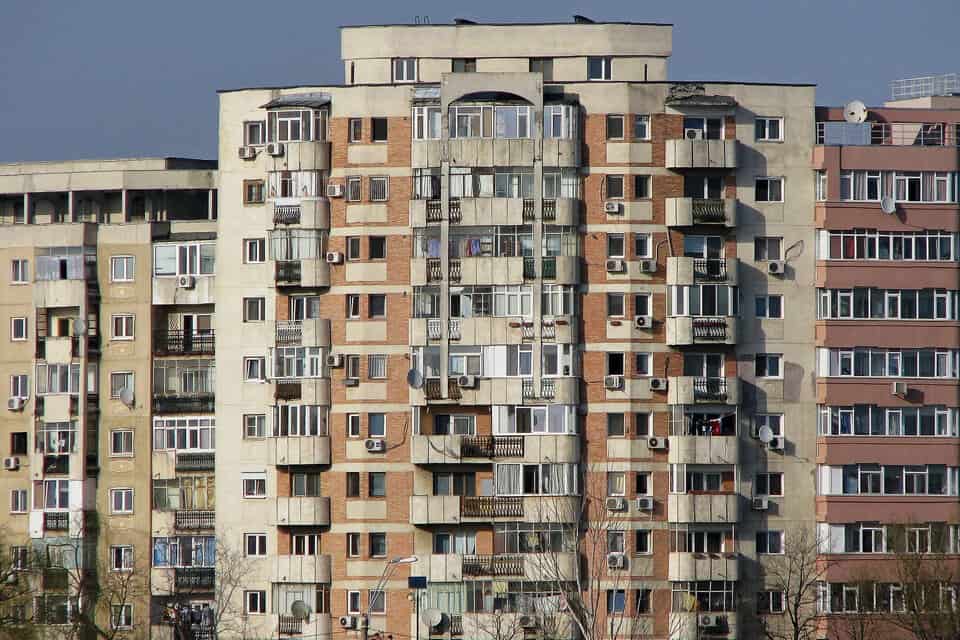 Romania has never been the same after 42 years of communist rule. As you walk down the streets of Bucharest, you will notice grey communist-era buildings where Romanians used to cramp into. But architecture isn't the only aftermath of communist rule in Romania.
There is a lingering air of pessimism from all the hardships that were endured only a little more than 30 years ago.
During the era of communist rule in Romania, it wasn't uncommon for your closest friend to work as a spy for the communist party, gathering a list of people who thought ill of the regime. Those who would badmouth the regime were disposed of.
Consequently, an air of distrust and suspicion continues to linger in society, especially with the older generation. Many tourists find Romanians to be quite cold, especially when compared to other European nations. But how can someone be optimistic and trusting when their whole lives have been filled with lies and oppression?

When we visited Bucharest, it reminded us of Colombia. Both countries suffered a terrible past but refused to let that define them. Transformation can be seen as the country welcomes more tourism and the younger generation set a new path.
If you really want to see the aftermath of communism in Bucharest, you might have to spend more than one day in Bucharest.
5. Admire The Beautiful Orthodox Churches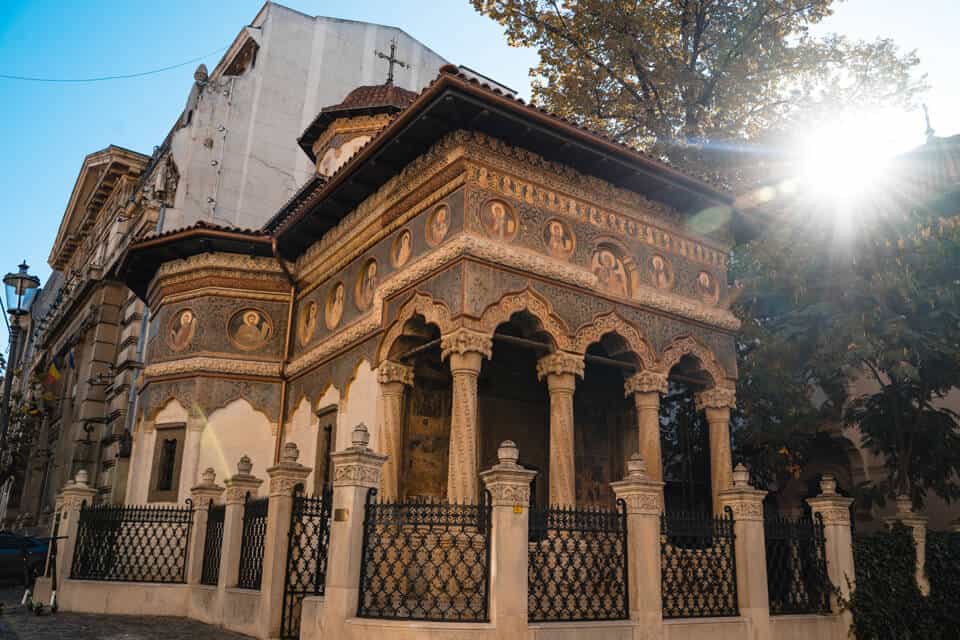 Though after many years of communist rule, many of Bucharest's beautiful Orthodox churches remain. Over 80 percent of Romania's population is Eastern Orthodox, and Orthodox churches are scattered throughout Bucharest.
The one Eastern Orthodox church you must visit in Bucharest is the Stavropoleos Monastery Church. Built in 1724, the Stavropoleos Monastery was built for nuns. Nowadays, it is one of the must-see places in Bucharest.
Its charming Brâncovenesc style exterior will surely lure you in, but don't judge a book by its cover (okay maybe just once). The inside is equally beautiful, featuring ornate decorations, enchanting ceilings, and stunning paints.
If you are a church-lover, consider adding the New St. George Church to your Bucharest itinerary. Though not as beautiful as the Stavrolopoleos Monastery on the exterior, the interior decor is truly magnificent!
6. Charming Streets That Will Remind You Of Paris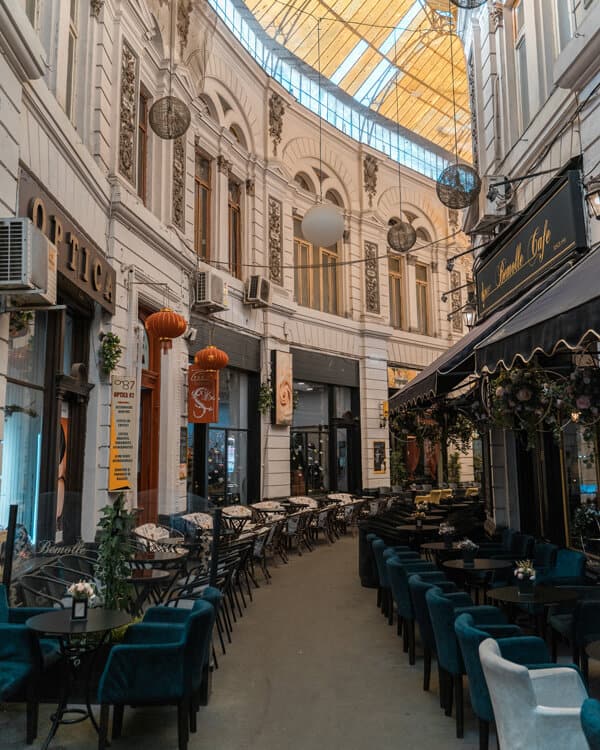 Did you know that Bucharest is also known as "Little Paris"?
In the period between the two World Wars, Bucharest's elegant architecture and the sophistication of the elite earned the city's name "Little Paris". Though you won't see lots of French culture left in Romania, much of the architecture has been restored after the devastating communist era.
Stepping into the Macca-Vilacrosse Passage in Bucharest is like stepping into a teleportation device. One moment you are in Old Town Bucharest, the next moment you are in a small charming arcade street in Paris.
A fork-shaped arcade street covered with stunning stained-glass ceilings, the Macca-Vilacrosse Passage was built in 1891. The two forks are called Macca and Vilacrosse and both end at Calea Victoriei; the other end opens at the historical Lipscani district, towards the National Bank.
Nowadays most shops are cafes, bars, and restaurants. While it is relatively quiet in the day, the Macca-Vilacrosse Passage turns up a notch at night, as it is filled with people smoking hookahs (shishas) in the bars.
If you want to take a photo of one of the most beautiful places in Bucharest, come in the daytime!
7. Carturesti Carusel, One Of The Most Beautiful Bookstores In The World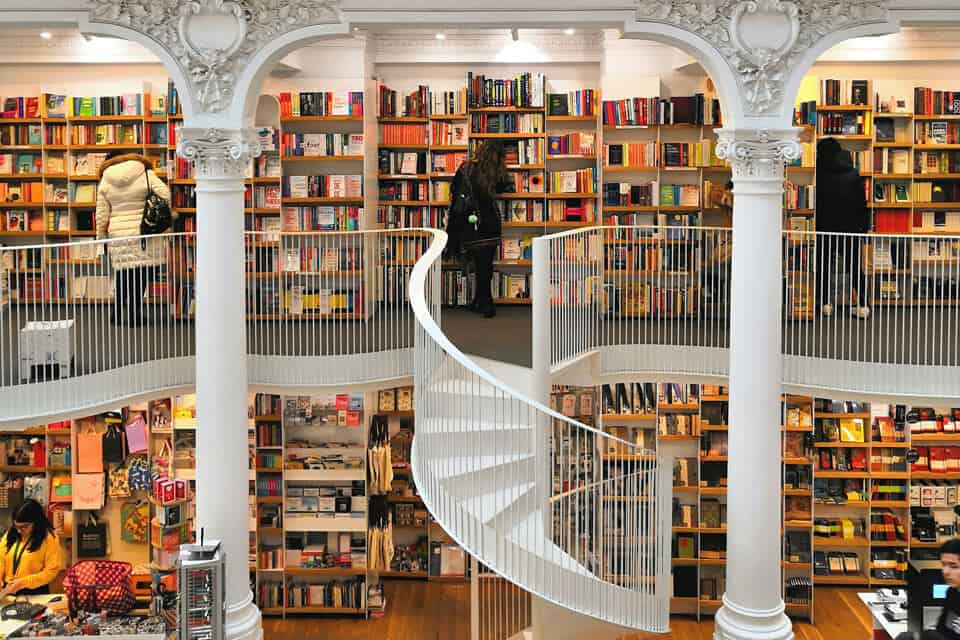 Located on Strada Lipscani, Carturesti Carusel is the definition of "don't judge a book for its cover."
On the outside, Carturesti Carusel is a 19th-century restored building that won't turn any heads. But once you step in, you will see why the Carturesti Carusel (Carousel of Light) bookstore is considered one of the most beautiful bookstores in the world!
Upon entry, you will notice this is exactly the opposite of the cold and bleak streets of Bucharest.
The stunning spiral staircases will immediately seize your attention, as they guide your eyes around the beautiful interior decor. From the gorgeous columns that span 6 floors to the countless number of books, Carturesti Carusel is like a cathedral for books.
Visitors can spend hours here, browsing up and down the aisles and taking photos. Don't miss your chance because the Carturesti Carusel bookstore is the most Instagram-worthy spot in Bucharest!
When you are tired of exploring, head to the top of the bookstore, where a bistro will serve you light refreshments!
8. Old Town Bucharest Is Gorgeous In Every Way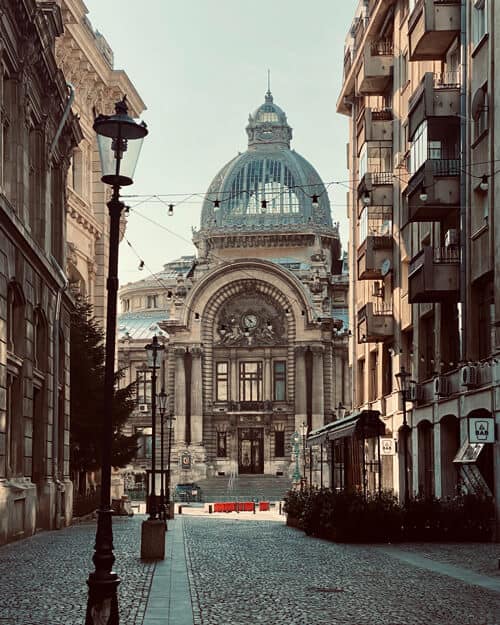 If you are traveling to Europe, chances are, you want to see some stunning architecture – historical buildings where it's as if you stepped into a time machine. If that is the case, Bucharest might just be the perfect place for you.
Old Town Bucharest, or Centru Vechi in Romanian, is an area filled with stunning cobblestone streets, historical churches, and elegant buildings that just ooze charm.
Defined by the area that borders the Dambovita River to the south, Calea Victoriei to the west, Bulevardul Brătianu to the east, and Regina Elisabeta to the north, a stroll in the Old Town will certainly lead to many exciting discoveries.
While a pleasant historical district during the day, Old Town Bucharest becomes a party district at night. Filled with clubs, bars, and other nightly entertainments, visitors will surely have a good night in Bucharest Old Town.
9. Delicious Romanian Food That Will Melt Your Heart (And Maybe Give You A Heart Attack)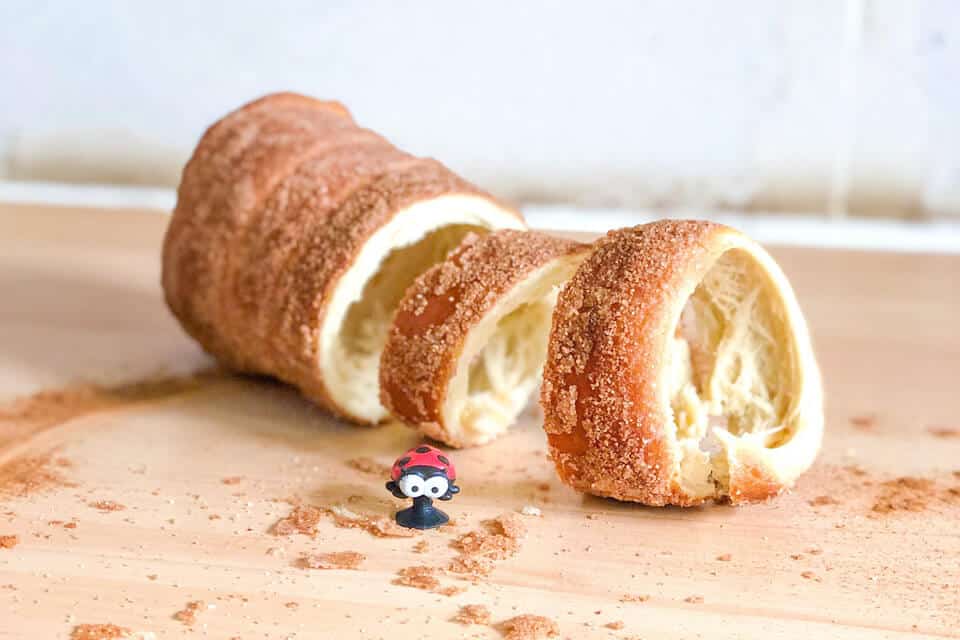 If you are traveling to Romania, you mustn't miss its delicious cuisine. Romanian dishes are known to be rich yet simple, perfect for anyone looking for some comforting food.
Romanian cuisine takes influence from many different backgrounds, including German (Saxon), Turkish (Ottoman), Hungarian, and more. Combine those influences with locally-grown produce, and you have yourself the perfect meal.
If you are a meat-lover, you would unquestionably love Romanian food, as it is filled with meats and stews.
For street food, you must try kurtoskalacs, a spit cake popular in the Transylvania region. For dessert, you must try the diabetes-inducing papanasi, a donut-shaped pastry with a small sphere at the top covered with sour cream and a jam topping.
And of course, you cannot leave Romania without trying Romania's national dish, the Sarmale, or Romanian cabbage rolls.
Luckily, if you are going on a Bucharest trip, then you are in a treat. Bucharest is the home of some of the best Romanian cuisine.
Caru' cu Bere, the oldest restaurant in Bucharest, is the best restaurant in Bucharest for Romania food. Don't miss it when you are in Bucharest!
10. Dimitrie Gusti Village Museum To Learn About Traditional Romanian Life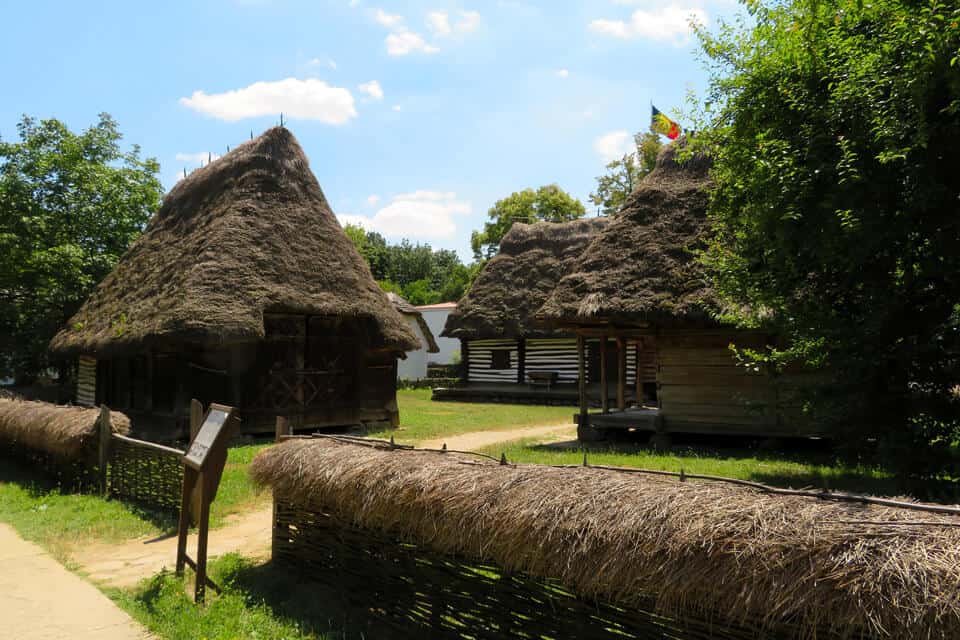 Bucharest is filled with many amazing museums, but none is as exciting as the Dimitrie Gusti Village Museum.

Featuring hundreds of traditional peasant homes and farms, this village museum in Bucharest is dedicated to giving visitors an incredible Romanian heritage experience.
Most of the houses date back to the mid-19th century, and it is interesting to have a glimpse into traditional Romanian life. Because the historical region of Transylvania was given to Romanian at the end of World War I, the exhibits on Transylvania are unique.
The Dimitrie Gusti Village Museum is one of the must-see places when you visit Bucharest.
📚 Read More: Bucharest vs Budapest: Which One Is Better?
11. There Are Numerous Day Trips From Bucharest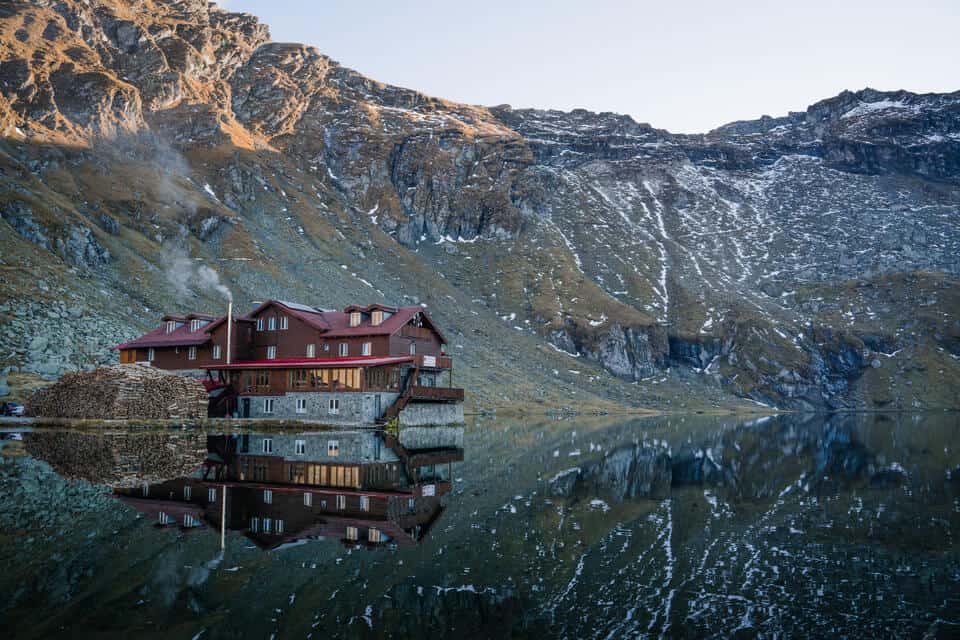 Bucharest's prime geographical location provides a good base to explore the nearby region.
To the north of Bucharest is the historic Transylvania region, where medieval castles and the old Saxon citadels reside. Here you will find the Bran Castle and the horrifying legend of Dracula, as well as the immaculate Peles Castle in Sinaia.
If you venture deeper into the Transylvania region, you will catch the old Saxon settlements of Brasov and Sibiu, both of which are our favorite cities in Romania.
To the east of Bucharest are the famous beach towns of Romania, such as Constanta. Sitting on the shores of the Black Sea, Constanta is the proper place to get your tan on and relax on the beach. Though a beach town, Constanta is also filled with numerous historical attractions, such as the Faleza Cazino Constanta.
To the south of Bucharest is Ruse, a historical city in Bulgaria known as "Vienna of the East".
To the (north)west of Bucharest is the famous Transfagarasan Highway in Romania, also deemed as the best driving road in the world by the British television series Top Gear. The windy roads that traverse the Carpathian Mountains are some of the most beautiful landscapes in Romania.
Whichever way you decide to go, Bucharest is surrounded by wonderful destinations. Here are some day trips from Bucharest we recommend:
12. Beautiful Parks to Relax In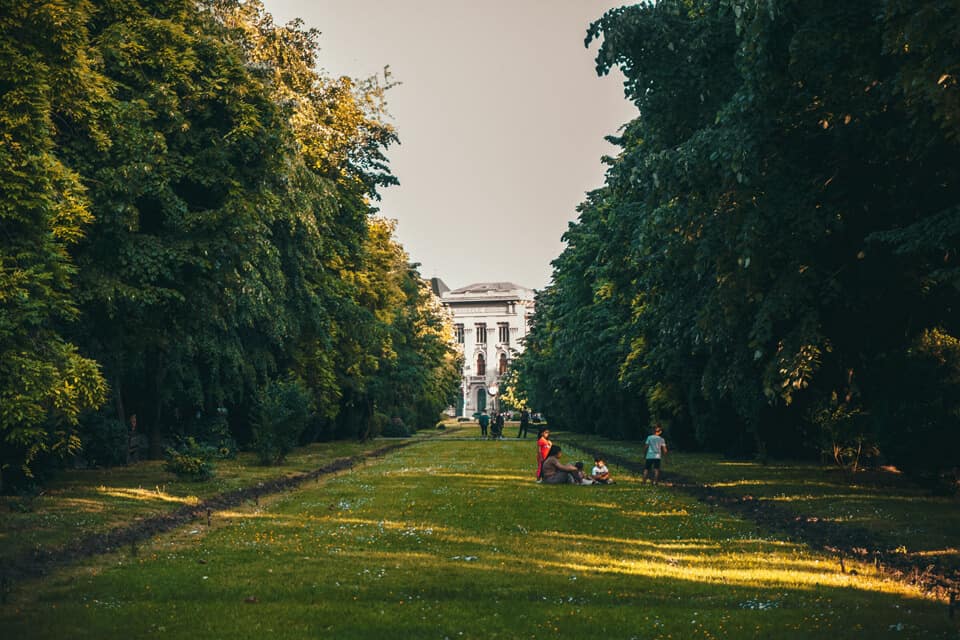 As a mega metropolitan city, Bucharest has a surprising selection of pristine parks to relax in.
If you are staying in Old Town Bucharest or nearby (which you should), the 15-hectare Cismigiu Gardens is a pleasure to walk around. On a nice day, you will see families having a great time, couples going on a date, or just locals lounging around on one of their numerous benches.
On the northern part of Bucharest is King Mihai I Park, which is considered the more beautiful park in Bucharest. The park has an area of about 187 hectares, but 74 of those is a pristine lake used for water sports.
On the west side of the park is the famous Dimitrie Gusti Village Museum, a must-see on any trip to Bucharest.
13. Romania's Own Arch de Triumph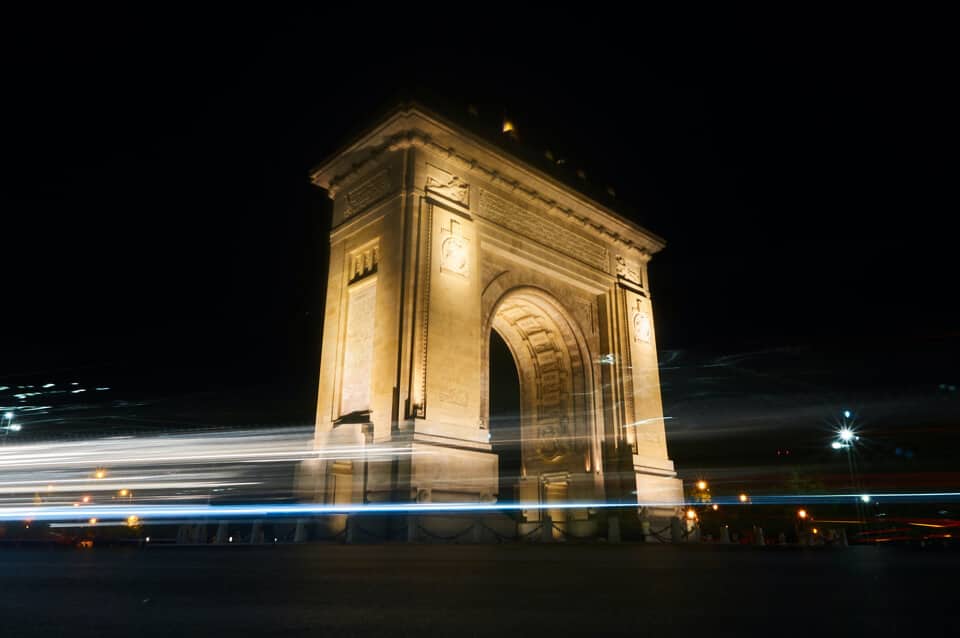 Did you know that Romania has its own Arch of Triumph?
Located in the northern parts of Bucharest, the Romania Arch Of Triumph, or Arcul de Triumf, was built after Romania gained its independence in 1878. Originally, this 27-meter-tall wooden landmark's only use was to allow victorious troops to march under.
Because of its original wooden design, it quickly decayed. In 1935, the arch was rebuilt with a more Neoclassical design, closely modeled after the one in Paris.
That design can be currently seen in Bucharest today!
14. Bucharest Is SAFE!
As an ex-communist country, many travelers have the belief that Romania is not a safe country, especially not Bucharest.
In fact, one of the most common questions we get about Romania is "Is Bucharest safe?"
We are here to tell you that Bucharest's safety is some of the best in Europe. Serious crimes are less common in Bucharest than in other major cities in Europe.
However, you might want to be careful when it comes to petty crimes such as pickpockets. The salary in Bucharest is much lower than in many parts of the world, and an iPhone for them could be worth months of their salary!
15. It's Not Too Touristy (Yet)!
Nothing ruins the beauty of a destination when you are constantly getting smacked by other people's selfie sticks. Luckily for you, Bucharest is not that touristy yet!
As a result, not only prices are much lower in Bucharest than in most other European countries, but you also get to see a much more authentic side of Romanian culture.
16. Young, Progressive, Creative, And Hip Vibes
Bucharest is a city that has been going through a slow transformation. From the oppressive communist era, Bucharest has taken a complete 180 degree, becoming a city that is welcoming, progressive, and hip.
The city is becoming populated with trendy cafes, chic bars, and an overall young vibe. Many lively street arts can be seen throughout Bucharest, the opposite of the stone-cold walls a few decades ago.
Because of the various universities in Bucharest, the city boasts a very energetic crowd. If you are young (or young at heart), you will surely fit in Bucharest.
17. Concerts At The Romanian Athenaeum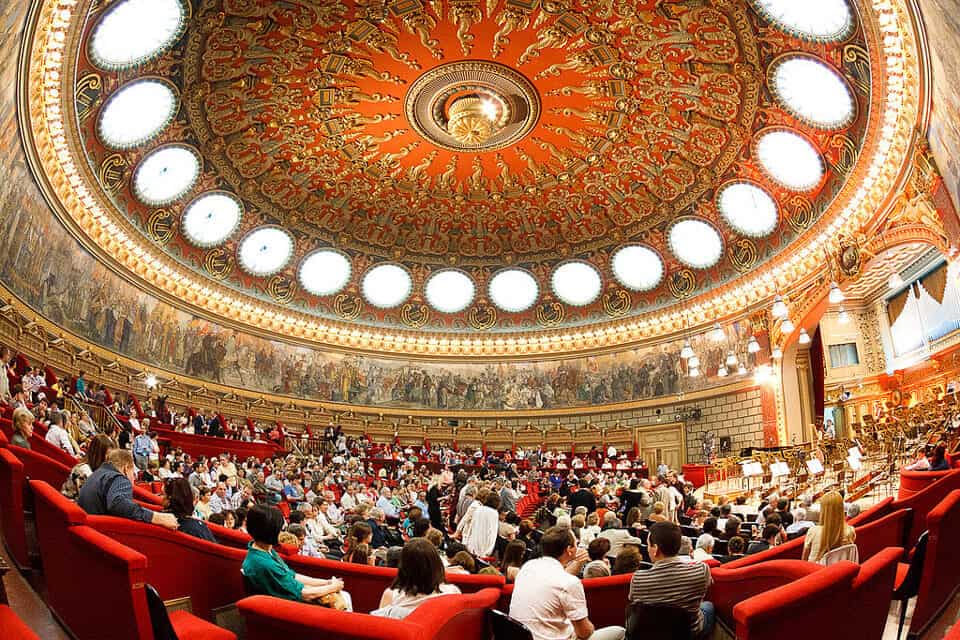 The Romanian Athenaeum is a concert hall located in the center of Bucharest.
Opened in 1888, the ornate structure resembles an ancient Greek temple and features a 41-meter-high dome. The interior decor is even more stunning, featuring spiral staircases and marble balconies. In the concert hall itself, a 75-meter-long and 3-meter-wide fresco depicting major events in Romania's history can be seen.
Because of its significance, the Romanian Athenaeum has been on the list of the Label of European Heritage sites since 2007.
---
Visiting Bucharest FAQs
Is Bucharest Nice?
Bucharest, the capital of Romania, has its unique charm with a lively atmosphere and stunning architecture, particularly in the Old Town. However, many find it less nice than some other European cities.
Is Bucharest a Good Place to Visit?
Bucharest can be a great place to visit depending on what you are looking for. If you want a destination that is affordable, has vibrant nightlife, and a beautiful and historic old town, then Bucharest might just be the perfect place for you. However, a few days in Bucharest is more than enough.
---
Like this post? Don't forget to save it on Pinterest!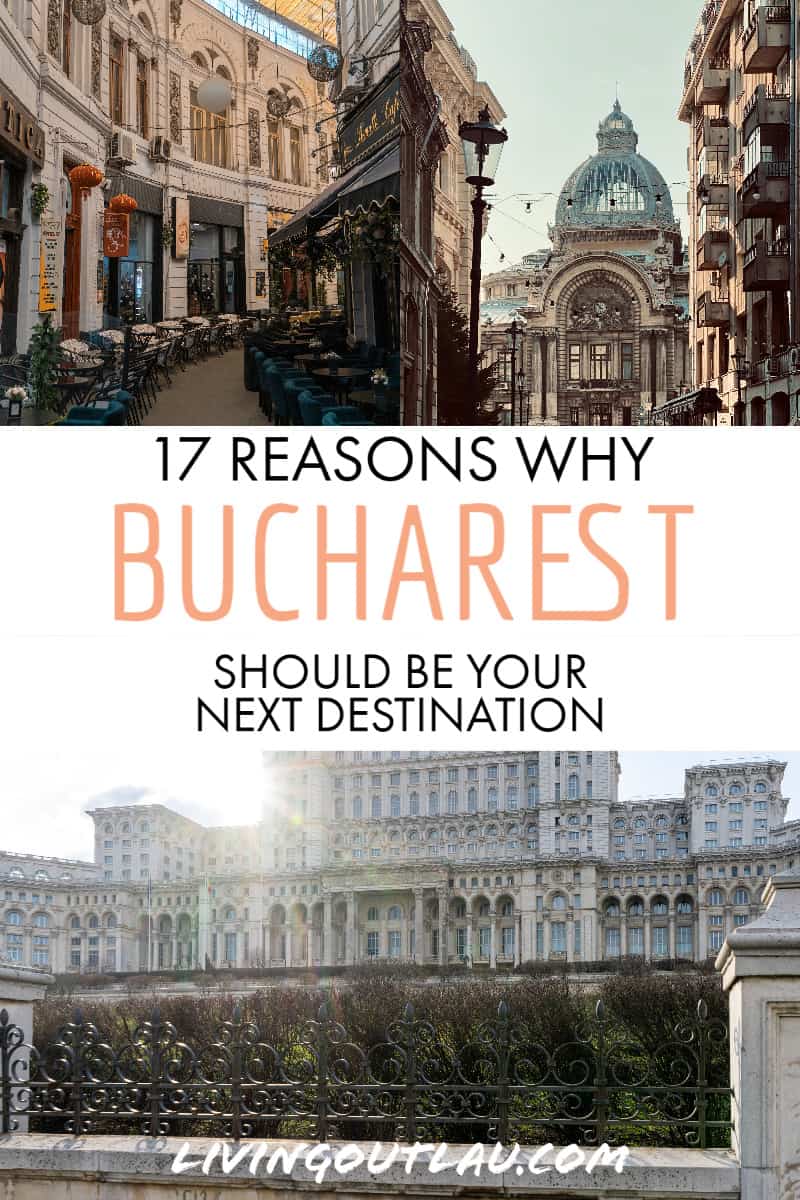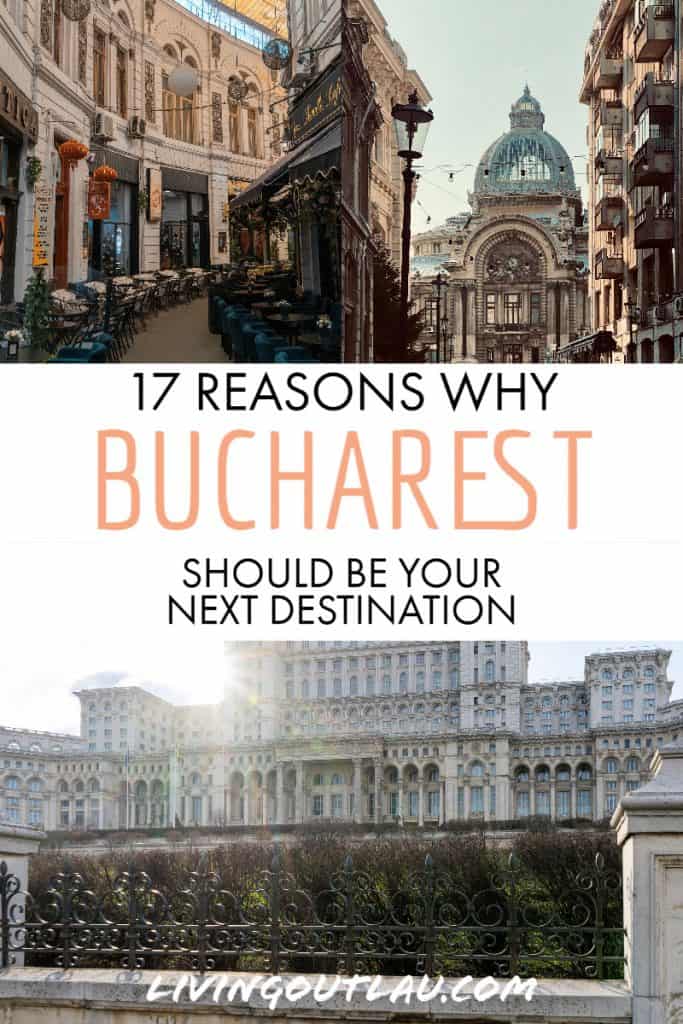 ---
Those are the 17 reasons why Bucharest is worth visiting! What are you waiting for? Go pack your bags and book a flight to Bucharest now!

Any questions? Leave a comment below!
Disclaimer: Some of the links above are affiliate links. That means if you book or make a purchase through the links, we will earn a small commission at no extra cost to you! The money will help run this site! Thank you!