Hong Kong summers can be extremely hot, or extremely wet, making it difficult to explore some of the outdoor gems of HK such as Tung Lung Chau or Po Toi Islands. That is why you should always plan some indoor attractions to visit in Hong Kong, just in case!

Just because the weather is not the best doesn't mean you can't have a great time!

Here we will talk about the best indoor activities in Hong Kong, perfect for anyone (un)lucky enough to visit during the Hong Kong rainy season or the infamous heatwaves!

Enjoy!
---
20 Best Indoor Activities In Hong Kong
1. Challenge Your Friends At Wheat And Wood Board Game Cafe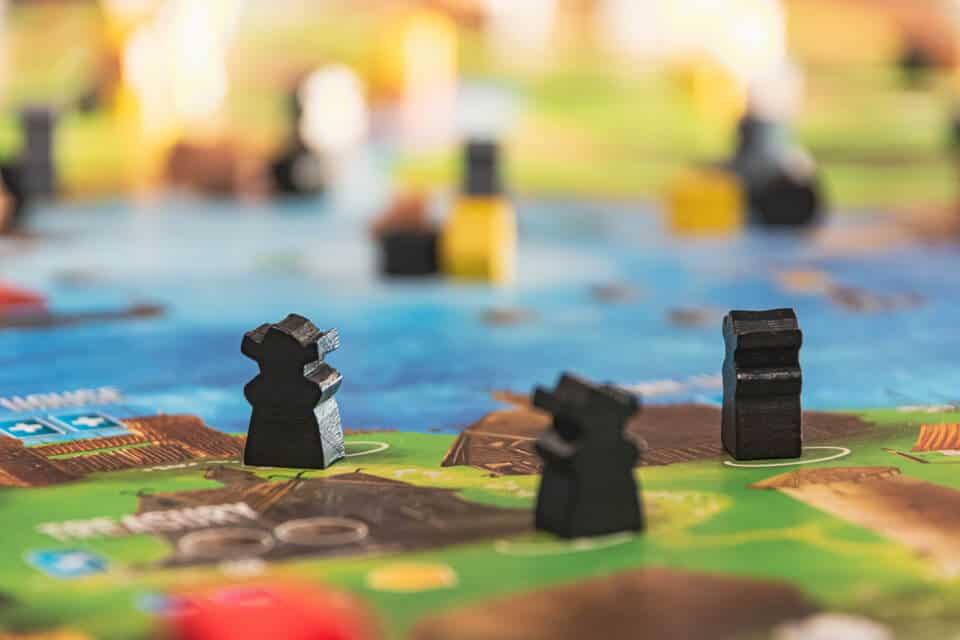 What better way to spend a rainy day than playing board games? There are half a dozen board game cafes in Hong Kong, but our personal favorite is Wheat and Wood in Kennedy Town because of its relaxed and chilled atmosphere, friendly staff and a decent collection of games to play.
Boardgame cafes in Hong Kong are one of the most popular rainy day activities in HK, and is a great way to kill time while spending time indoors.
At Wheat and wood, you can battle your friends at one of Asia's favorite board games such as Catan, Rummikub or Codenames whilst drinking delicious coffee or herbal tea.
And if those games don't take your fancy, then the classics such as Monopoly, Scrabble, Risk and Uno are also available.
2. Visit Hong Kong's Best Museums!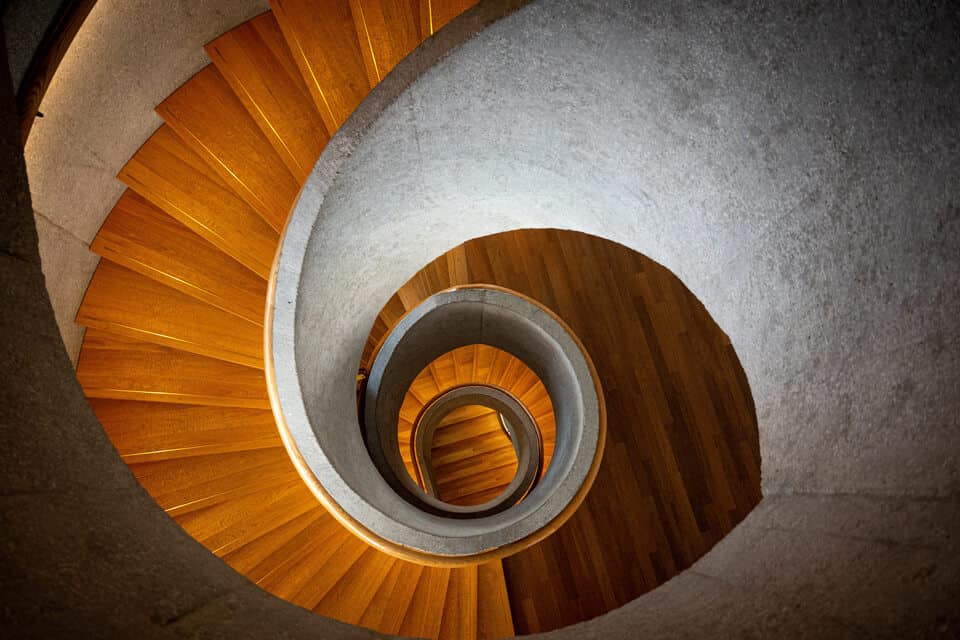 One of my favorite indoor activities in Hong Kong is to take my time admiring some of Hong Kong's top museums. My personal favorites are the Hong Kong Museum of History and the Hong Kong Science Museum in Tsim Sha Tsui.
Not only are they across the street from each other, but they are completely free and have some cool and interactive exhibits – perfect for anyone traveling in Hong Kong with kids!
Another favorite museum in HK is the Hong Kong Heritage Museum in Sha Tin (also free to enter). While a little out of the way in the East New Territories, this is definitely worth a visit!
The Heritage Museum is a little bigger than the other Museums and contains exhibits about Hong Kong history, culture, and art. If there's one museum in Hong Kong not to miss, it's this one!
Other notable museums in Hong Kong is the Hong Kong Space Museum, Tai Kwun Art Museum, and the Hong Kong Maritime Museum (for you boat enthusiasts). Some exhibitions are free, and others charge a small fee. It is best to check on the website for fees and charges.
3. Bounce Around At Ryze HK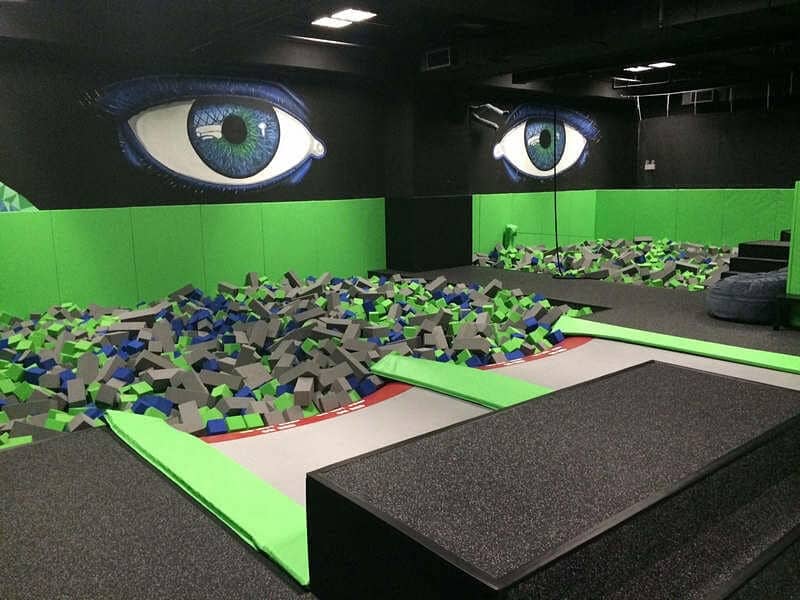 For those traveling with kids in Hong Kong, you'll love Ryze HK. This is the biggest and best trampoline park in Hong Kong with an obstacle course, a huge trampoline field, and a trapeze.
For those wanting to do something more active and tire the kids out, this is the best indoor activity in Hong Kong with kids on a rainy day.
Though it doesn't come cheap. Adults can expect to pay around $150 HKD per hour, while children under 6 can expect to pay $95 HKD an hour. The price is cheaper the more hours you book, so it's better value for money if you allow a couple of hours.
Make sure you book in advance to avoid disappointment!
4. Fish Your Own Shrimp Dinner At HA Cube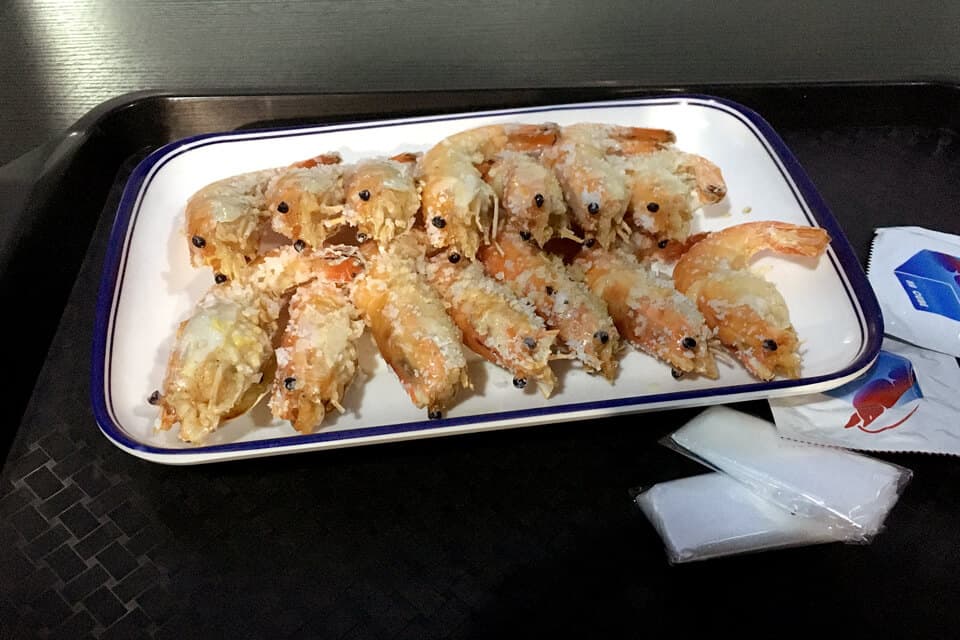 This is by far one of the most fun indoor activities in HK. At HA Cube, you can catch your own shrimp (actually massive prawns) from their indoor shrimp fishing pool, which they will then cook for you at the end.
Although this activity is exciting, it's not the cheapest attraction in Hong Kong. At $130 HKD an hour, you might want to plan another activity to fill your day after. Similar to most places in Hong Kong, the rate goes down the more hours you spend there.
We would also recommend standing at the sides of the pool, as this looked like the best place to catch shrimp.
Or you could be like us, standing there for an hour with a fishing rod in your hand, jealous of everyone else catching several prawns on the side.
Though a little pricey, HA Cube makes up for it by cooking the shrimp to perfection! And don't worry if you only catch one or two shrimps in an hour (or none!), they will cook a few extra for you so you have a full plate.
HA Cube is also conveniently located in Diamond Hill in eastern parts of Kowloon, adjacent to the famous Chi Lin Nunnery Temple.
5. Go Yum Cha And Stuff Your Face With Dim Sum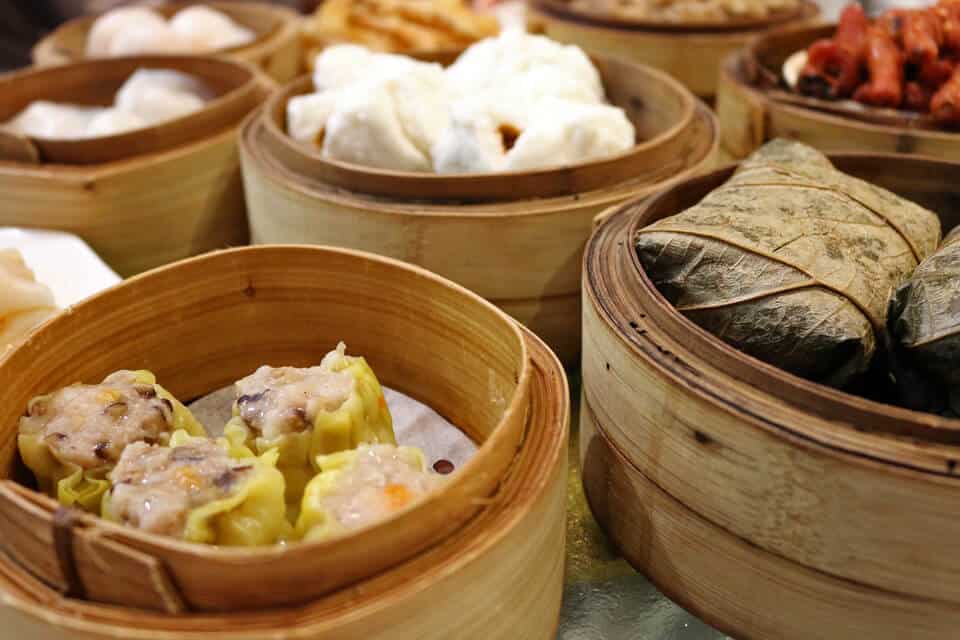 In Hong Kong, dim sum is not only one of Cantonese favorite cuisine, but a quintessential part of life. Locals refer to the act of going for dim sum as "yum cha", literally translating into "drinking tea" in Cantonese.
Why? Because any dim sum restaurant will immediately serve your tea of choice when you sit down. There are specific types of tea served at a dim sum restaurant, and they all have specific names.
For black tea, Pu-erh (pronounced bo-lay in Cantonese) is your closest bet and the most popular choice. Chrysanthemum (pronounced Gook-Fa) is another popular choice among locals. Then you have the regular oolong tea and green tea.
For locals, yum cha or dim sum is more about a family gathering, spending time outside, and just hanging out for hours with tea and a newspaper. Though this seems to be a dying culture year after year.
Now that you have a brief understanding of yum cha and dim sum's significance to the locals, it is time to talk about where you can find some!
Hong Kong is inundated with dim sum restaurants. In Hong Kong, you don't find dim sum, dim sum finds you. Though most of them are quite decent, we are here to tell you the best ones.
Tim Ho Wan is a popular choice amongst locals and tourists. Known as the "world's cheapest Michelin-starred restaurant", Tim Ho Wan is a dim sum restaurant chain in Hong Kong. Though there are 5 branches of Tim Ho Wan in Hong Kong, the original Tim Ho Wan can be found in Olympian City (here) in Kowloon.

Tim Ho Wan has delicious dim sum, but it is by no means a fancy place. It is not a comfortable spot to sit in and just hang out for a long time, which is why it is not getting as many locals as a cheap Michel-starred restaurant should bring.
Other great options include the famous Maxim's Palace or the Victoria Habour Restaurant, both with great food and comfortable seating.
6. Try Your Chances In LOST Escape Rooms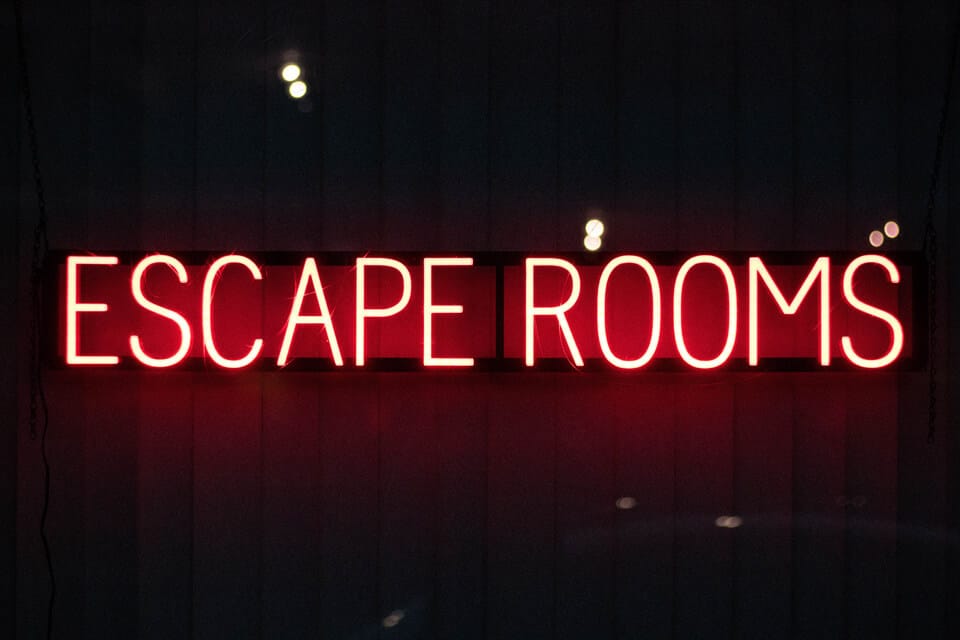 Escape rooms are a lot of fun, but they are not for the faint-hearted! Those traveling Hong Kong with friends may enjoy an afternoon testing their friendship and knowledge in one of Hong Kong's most popular escape rooms.
There are several escape rooms across the city, but the one we would recommend is LOST Escape Rooms. LOST has multiple locations in the city, and each one presents a different context and degree of difficulty.
If you fancy escaping from Treasure Island (moderate difficulty), then head to their Causeway Bay room. If you want to battle your nemesis (hard difficulty) then their Mong Kok room is for you. For your first escape room experience, we would recommend the Tangata Manu room in Causeway Bay (the easiest room).
Each escape room lasts around 45 minutes and can fit 2-10 people depending on the room.
The escape rooms are said to not be scary, but it is recommended for kids under 13 to be accompanied by an adult. It is best to book online to avoid disappointment, but you can just turn up on the day also.
7. Cuddle Some Cute Animals At A Rabbit Cafe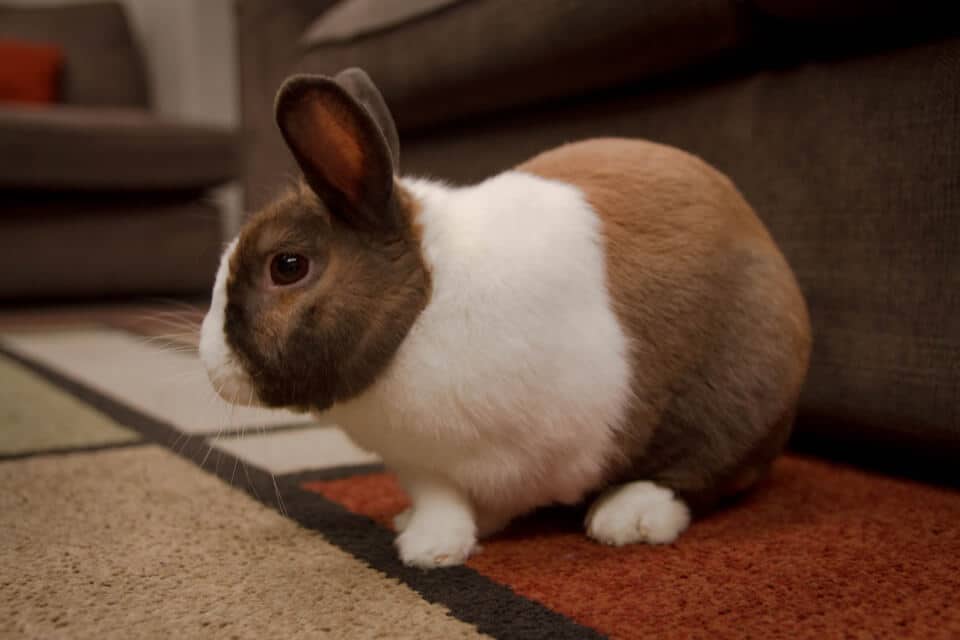 We have all heard of cat cafes, but have you ever heard of a rabbit cafe? In the heart of Hong Kong's bustling Causeway Bay district is Hong Kong's one and only rabbit cafe: Rabbitland cafe.
Rabbitland cafe is a unique place to kill an hour or so on a rainy day in Hong Kong, with its cute and comfortable interior and warming selection of herbal teas…and of course, the abundance of bunnies!
While petting and feeding the rabbits are allowed, don't expect to be able to pick them up and smush them in a bear hug because hugging is not allowed. Personally, I agree with this policy, as being picked up all day by strangers must be pretty weird for a rabbit.
8. Try Your Hand, Or Your Foot, At Ice Skating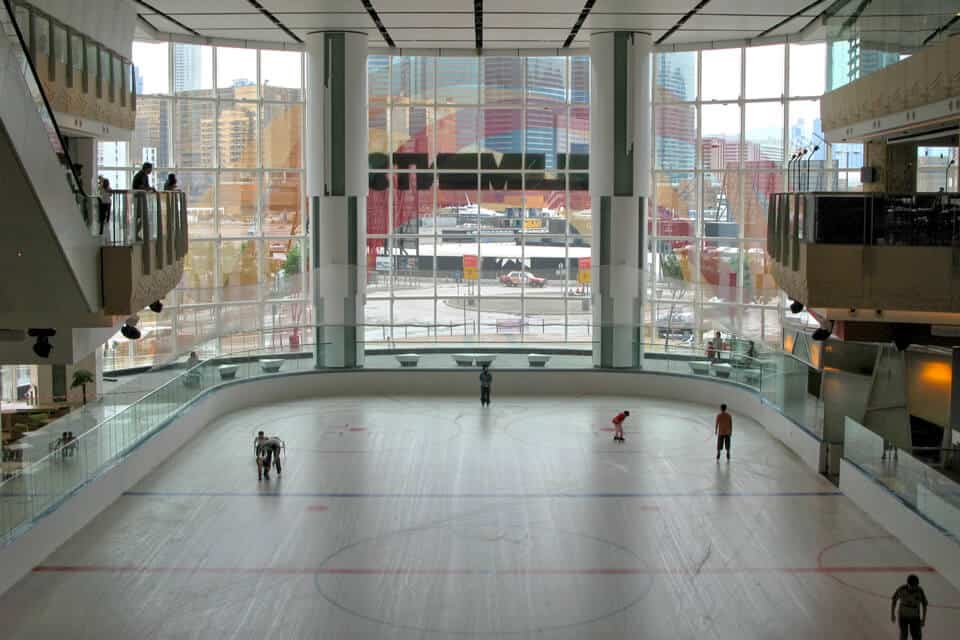 The Rink @ Elements HK shopping mall in Olympic has to be one of the most convenient indoor activities in Hong Kong. Though the rink is small, there's barely any queue due to its flexible access time and 'no schedule' policy.
The Rink is the first ice-skating facility to install a 'pay-as-you-skate' system. Not only can you now pay by the minute, instead of booking for an hour or so like most places, you can also pay for your time using Hong Kong's electronic contactless card, the must-have octopus card.
Ice-skating equipment is available to hire from the free spectating area, and as it's conveniently located in a shopping mall, it is not far from food and beverages when you're done!
9. Test Your Strength At Attic V Indoor Rock Climbing Gym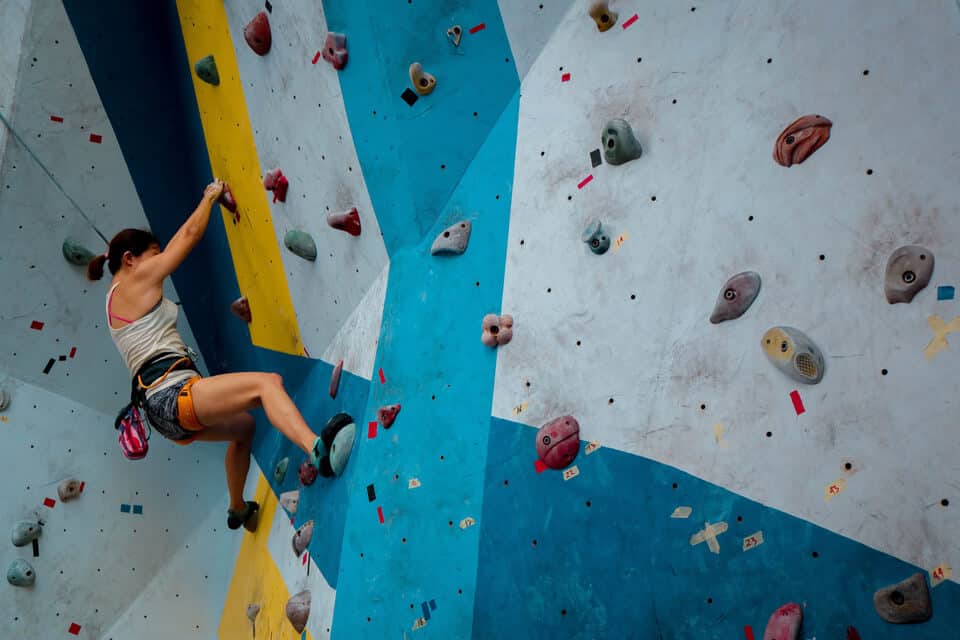 Indoor rock climbing in Hong Kong has become a huge trend over the last couple of years, with indoor rock climbing gyms opening up across the city, it's hard to choose which one to check out!
Our personal favorite is Attic V, the pioneer in rock climbing gyms in Hong Kong. For travelers visiting Hong Kong in the hopes of hiking and climbing all the wonderful mountains of Hong Kong, Attic V is the next best thing for a rainy day activity in HK.
Having recently relocated to expand its indoor facility, Attic V has climbing walls for all abilities and ages. Not only that, but visitors can purchase a day pass for $120 HKD, meaning you can climb for as long as you like all day – you can even leave, and come back later. Not bad at all!
10. Battle Through A Zombie Apocalypse At A VR Experience
If you've ever tried a VR game, the experience is unlike anything else in this world! If you haven't, then maybe your first rainy day activity in Hong Kong should be to spend some time at a VR Experience!
Here you and your friends can run, hop and skip through a 360-degree virtual world shooting zombies for as long as your heart's content…or until your time runs out, which at $133 HKD per 20-minute game, or $220 HKD per hour, you may want to consider putting a timer on.
Though a tad pricey, it is no doubt a unique and entertaining experience and perfect for a rainy day in HK. Make sure you reserve your spot before turning up as this is a popular indoor experience in Hong Kong!
11. Explore The Mills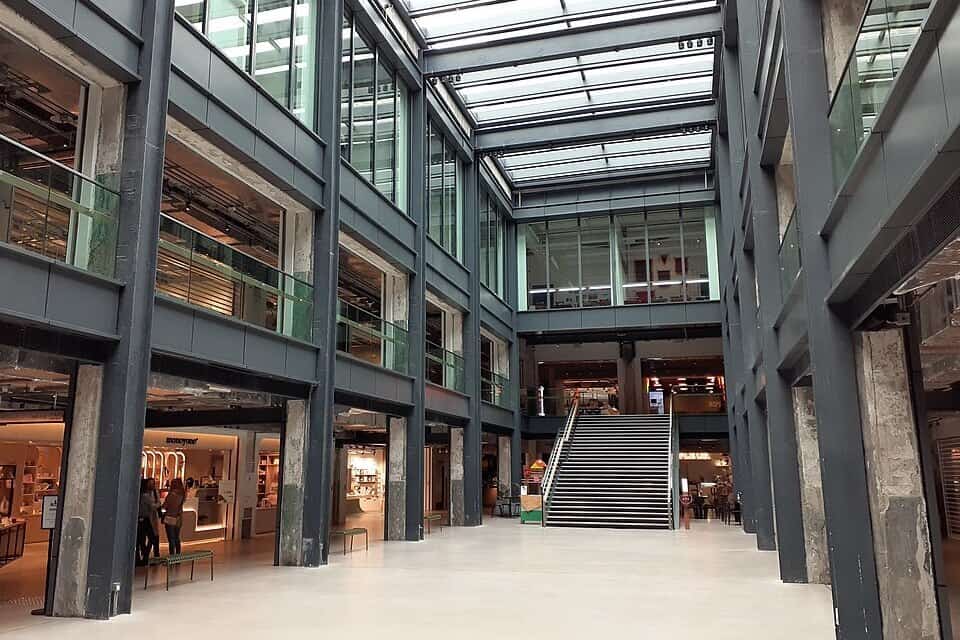 A visit to The Mills is one of the most unique indoor activities in Hong Kong. This present-day attraction was once the heart of the Nan Fung Textiles. It was during the 1950s that the Nan Fung Textiles became a dominant force in the textile industry.
However, its fame lasted until 2008, when the cotton mills became warehouses due to cotton's dying popularity. It wasn't until 2014 when the now Nan Fung Group launched The Mills revitalization project. What was a former textile mill is now one of the quirkiest places in Hong Kong to visit.
Come here and spend a day exploring its trendy and eco-friendly shops and learn about the history of the textile industry in Hong Kong. The Mills is a creative and artsy space, where visitors will find exhibitions and work from local artists. It is an art, culture, dining, and shopping experience all in one.
The best thing about this indoor place is that it is pet-friendly, unlike 99% of the indoor places in Hong Kong!
---
Indoor Things To Do On A Hong Kong Rainy Day At Night
1. Enjoy Tasting Some Of Hong Kong's Craft Beers
Possibly one of my favorite things to do indoors in Hong Kong at night is to enjoy an array of elegantly crafted craft beers at Hong Kong Island Tap House in Tin Hau, Hong Kong Island.
This unique bar advertises over 40 locally brewed beers and ciders, but every time I've visited, there have been at least 60 beers on the menu! And for those who cannot decide what to drink, you can order a tasting flight of 6, 200ml beers for around $160 HKD.
The food is pretty simple and pretty pricey, so we wouldn't recommend eating there, but for beer lovers, you cannot find a better evening indoor attraction in Hong Kong.
2. Dine At One Of Hong Kong's Top Rooftop Restaurants
Hong Kong has plenty of rooftop bars and restaurants and they usually come with a hefty price tag. If you're only in Hong Kong for a short visit, it is worth spending a bit extra to enjoy some delicious food with a view you'll never forget.
Wooloomooloo Steak House is one of the most popular rooftop restaurants and boasts the best steak in the city. If you want a special evening, this is no doubt the place to go.
If you want to save the pennies but still experience the luxury of a rooftop restaurant, Piqniq offers a small but affordable menu and outdoor seating. The view overlooks the high rises of Central, and not of the harbor, but it's still impressive.
For those that don't fancy eating and just want a drink and an awesome view, head to Sugar for some insane views and cocktails. If you're not staying at the hotel you do need to book your table in advance because it's so popular, but don't worry, it's free and easy to do on their website.
3. Laugh Your Socks Off At An Open-Mic Comedy Night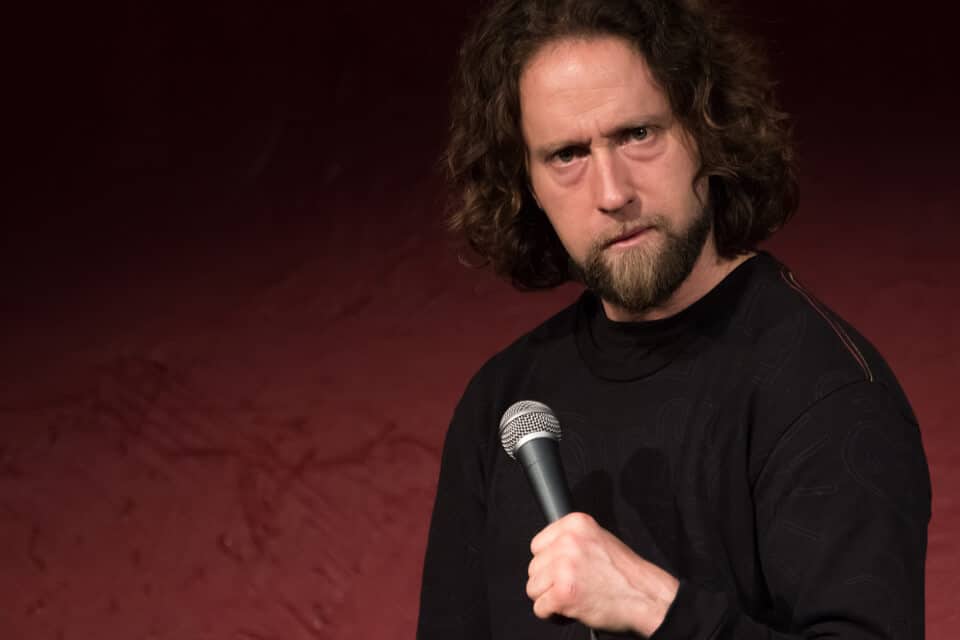 This is possibly one of the more under-rated Hong Kong indoor activities as comedy is not hugely popular. However, comedy nights are frequent and are often free, so it's worth checking one out if you have nothing better to do.
Though we must warn you, a lot of the "comedians" are often amateur and inexperienced…so just remember, it is free!
At least you won't get wet from the rain, and it's a good place to meet new people.
Check out the comedy events calendar here.
4. Sing Your Heart Out In A Karaoke Room
I know what you're thinking, karaoke…really? Yes, really! Karaoke in Asia is not like it is anywhere else in the world.
In Hong Kong, you and your friends can hire your own karaoke room where you can each take turns to serenade one another with your beautiful song. Meanwhile, your friends battle each other at beer pong, Xbox games, darts and other entertaining distractions from your poor, I mean wonderful, singing…
There are a number of karaoke rooms in HK, some offer free-flow drinks…some offer BYOB…some even offer headphones so you can really hear the soprano in all its glory.
But our personal recommendation is Red Mr, a top karaoke room in HK that offers comfortable and luxurious rooms as well as top-of-the-range sound equipment. They have rooms in Causeway Bay, Wan Chai, Tsim Sha Tsui and Mong Kok, so you'll surely find one near you!
Karaoke, or sing-k as the HKers call it, is a traditional indoor activity in Asia. So if you really want to party like a local, head over to a karaoke room!
5. Go Bowling At Tikitiki Bowling Bar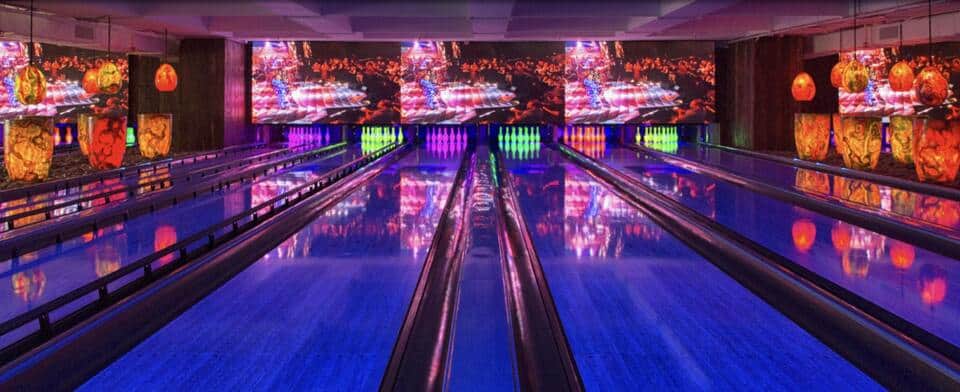 If you are tired of traditional boring bowling alleys, why don't you check out Tikitiki Bowling Bar? Located in Sai Kung, Tikitiki Bowling Bar is a quirky tiki-themed bowling alley with a restaurant and a lounge with a patio.
Whether you are on a fun date or spending some quality time with family, the Tikitiki Bowling Bar is perfect. Indulge in some good food and drinks while challenging your date to a game of bowling. Mixed in with the moody lighting, you have the perfect setting for a romantic date.
Kids will especially love the unusual decor and the wide-open spaces for just wandering around, if the bowling itself isn't enough to keep them entertained!
---
Relaxing Indoor Attractions In Hong Kong
1. Shop At Harbour City Mall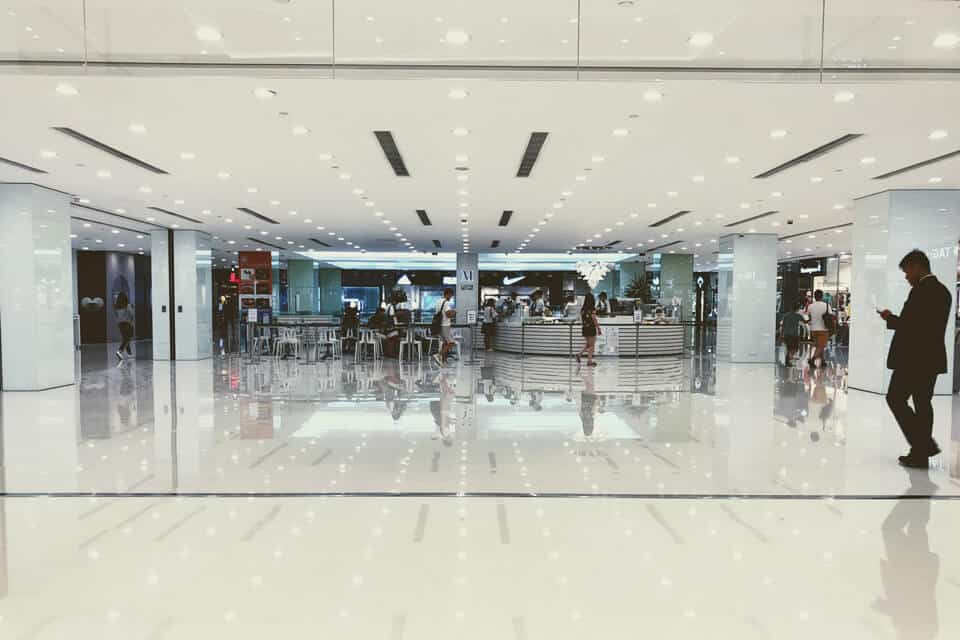 While Hong Kong is not short of malls, Harbour City Mall is one of the best malls in Hong Kong. Not only does it have an enormous array of luxury and retail shops, but it has possibly the best air con in all of HK. No kidding, it's like walking into a fridge!
But seriously, there is nothing you can't find in this mall. It has plenty of restaurants and cafes too, for those serious shoppers who need a little pick-me-up.
Though while we would not choose shopping as our first indoor pastime in Hong Kong, it is certainly one of the easiest.
2. Immerse Yourself In An Independent Film At An Art-house Cinema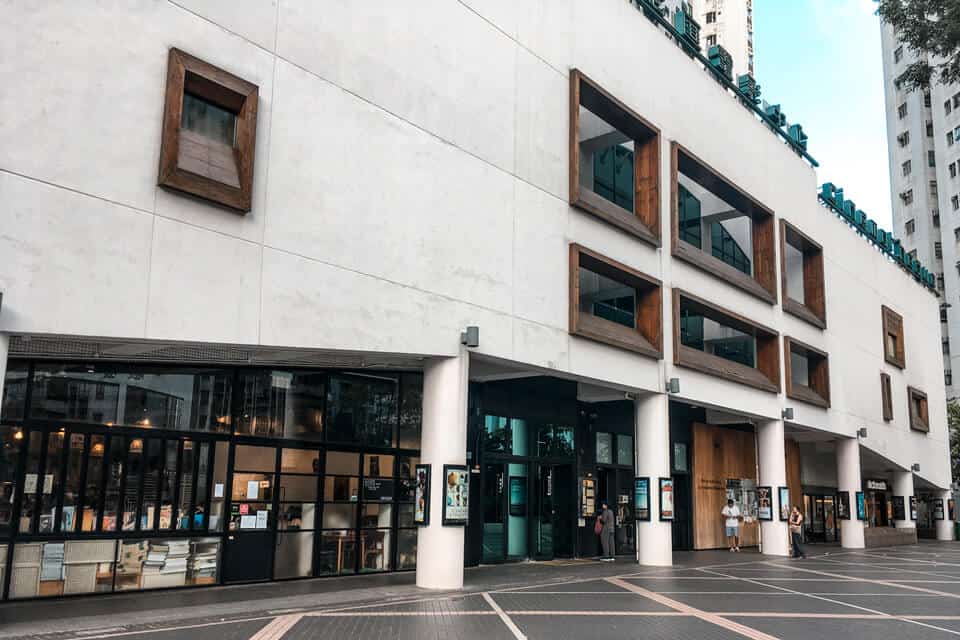 Hong Kong is teeming with cinemas. You can find a blockbuster movie in nearly every mall and every district. However, if you want to watch an alternative, independent movie, you may have to look a little harder.
Broadway Cinematheque in Yau Ma Tei, Kowloon is one of the few cinemas in Hong Kong showcasing independent European movies. In one of the oldest and most authentic districts in Hong Kong, this art-house cinema is a must-see attraction in Hong Kong.
And because of its niche market in movies, the price is a lot less than the super snazzy blockbuster cinemas at around $95 HKD a movie.
3. Enjoy Some Afternoon Tea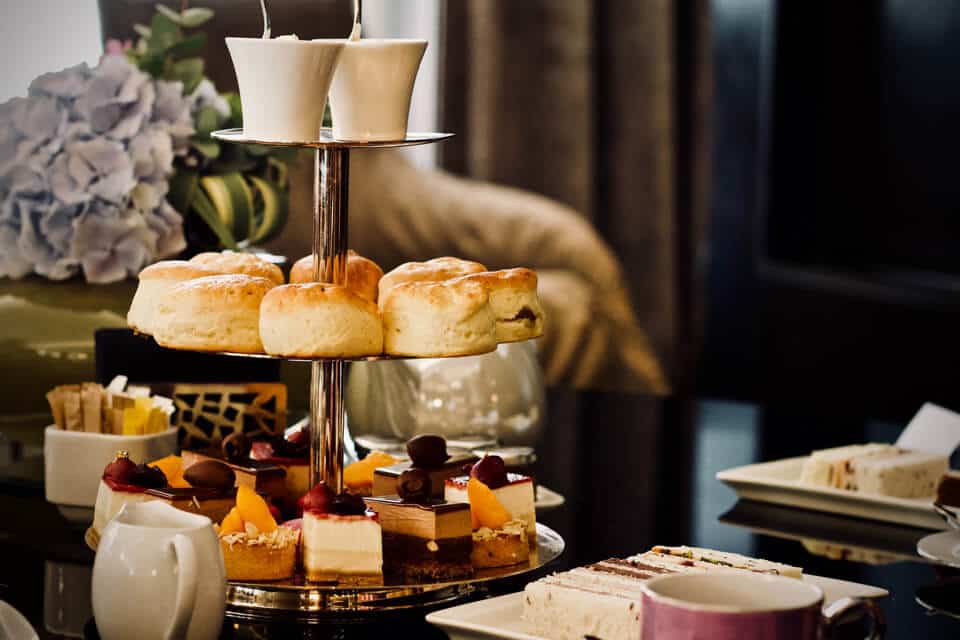 I know what you're thinking, tea and scones? Jam sandwiches and cake? Why would I go to Hong Kong for this? Afternoon tea in Hong Kong has been the number one luxury indoor activity in Hong Kong for many years, even after it stopped being a British Colony.
On a rainy day, many tourists and locals flock to the five-star hotels for afternoon tea of scones, cakes, and mini sandwiches. The most popular hotel has always been Hong Kong's oldest and most treasured hotel – The Peninsula.
The Lobby at The Peninsula is a beautiful restaurant with an elegant and luxurious interior, and not to mention the delicious selection of cakes available for afternoon tea. The only downside is the price. At a minimum spend of $350 HK, this is no doubt a place to go for a special occasion.
Guests should also note that there is a strict dress code at The Peninsula and guests are required to wear smart casual clothing (no sportswear). So please leave your Hawaiian shirt and flip-flops for another day. Make sure you book in advance if you don't want to be disappointed! The Peninsula is extremely popular.
If you're looking for something more affordable but still memorable, then the Woobar Experience in Austin offers a sophisticated and glamourous experience, all without breaking the bank!
If you want to taste some authentic and delicious British afternoon tea in Hong Kong, then you don't need to break the bank. Teakha in Sheung Wan has some of the best-rated scones in Hong Kong and a top-rated Victoria Sponge cake, which is a cake that's hard to come by in Hong Kong, for some reason!
Teakha has scones for a reasonable $25, and they even have a deal where scones and any selection of tea can be purchased for $30. So if you want delicious food at an affordable price, this is the place to go!
4. Check Out A Book Shop Cafe In Yau Ma Tei
For book lovers who fancy chilling with a good book and artisan coffee, then you'll love Kubrick. This book shop cafe combo is the perfect place to pass the time on a rainy day. You could literally spend hours here immersing yourself in a good book and quenching your thirst.
And, if you're planning on visiting the art-house theater we mentioned above, you might want to add Kubrick to your list of things to do indoors as it's literally next door. Perfect!
---
Map Of Best Indoor Activities In Hong Kong
Above is a map featuring all of the indoor activities we have mentioned in our article. Click the star next to the name of the map to save it on your own device, so you can use it when you are out and about in Hong Kong! Hopefully, this will help you plan your indoor adventure!
---
When Is Rainy Season In Hong Kong?
Hong Kong receives the most rainfall from the month of June to August, coincidentally on some of the hottest months of the year. Luckily, with this Hong Kong blog post, not only will you have indoor things to do in Hong Kong on a rainy day, but also something for the excruciatingly hot days.
However, even on "cool" days, Hong Kong can be humid and warm, and nothing is better than visiting some of these indoor places in Hong Kong with air conditioning!
---
FAQs
What Can Kids Do in Hong Kong on a Rainy day?
There are plenty of kids-friendly activities in Hong Kong for a rainy day. For starters, the city is full of incredible museums where kids can learn and play. Plus, there are plenty of shopping malls and other indoor entertainment facilities such as trampoline parks and even go-karting.
What Are Some Indoor Places In Hong Kong To Go With Friends?
There are plenty of options when it comes to indoor places in Hong Kong to go with friends. From shopping malls to board game cafes, or even one of the trendy pop-up stores, you will never run out of indoor entertainment options in Hong Kong.
---
Like this post? Don't forget to save it on Pinterest!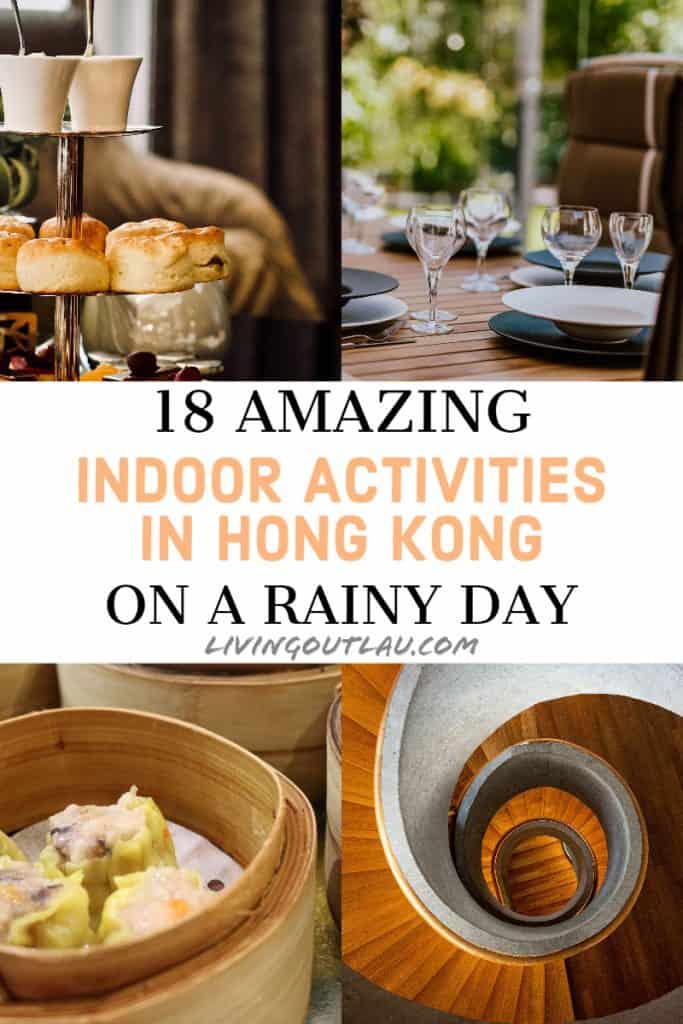 ---
This is the end of our guide for top indoor activities to do in Hong Kong! We hope this has at least given you a rough idea of what you can do on those rainy days!

Any questions? Leave a comment!
Disclaimer: Some of the links above are affiliate links. That means if you book or make a purchase through the links, we will earn a small commission at no extra cost to you! The money will help run this site! Thank you!