Wondering when is the worst time to visit Cancun? Worry not.
Cancun is one of the most popular destinations in Mexico, thanks to its white sandy beaches, crystal clear waters, and vibrant Mexican culture. However, timing is everything when it comes to this Mexican city.
While Cancun is known for its tropical beauty, there are certain times of the year when this paradise might not live up to your expectations. As someone who frequents Cancun, we've definitely visited Cancun during some of its worst times, and let me tell you, it was not fun.
So that's why we have written this blog post talking about the worst time to visit Cancun. We'll be talking about various factors such as weather conditions, tourist crowds, and potential inconveniences (sargassum seaweed).
---
When Is The Worst Time To Visit Cancun?
Generally speaking, the worst time to visit Cancun is during hurricane season, the peak tourist season, spring break, and the Sargassum seaweed season. Of course, which time of the year is worse for you depends on your personal preference.
For example, if you are someone who's not planning on visiting the beaches in Cancun, then you don't have to worry about visiting during the seaweed season. Similarly, if you are someone who loves to party, then visiting during spring break might be ideal for you.
Let's talk more about the different scenarios below.
Hurricane Season (Worst Weather)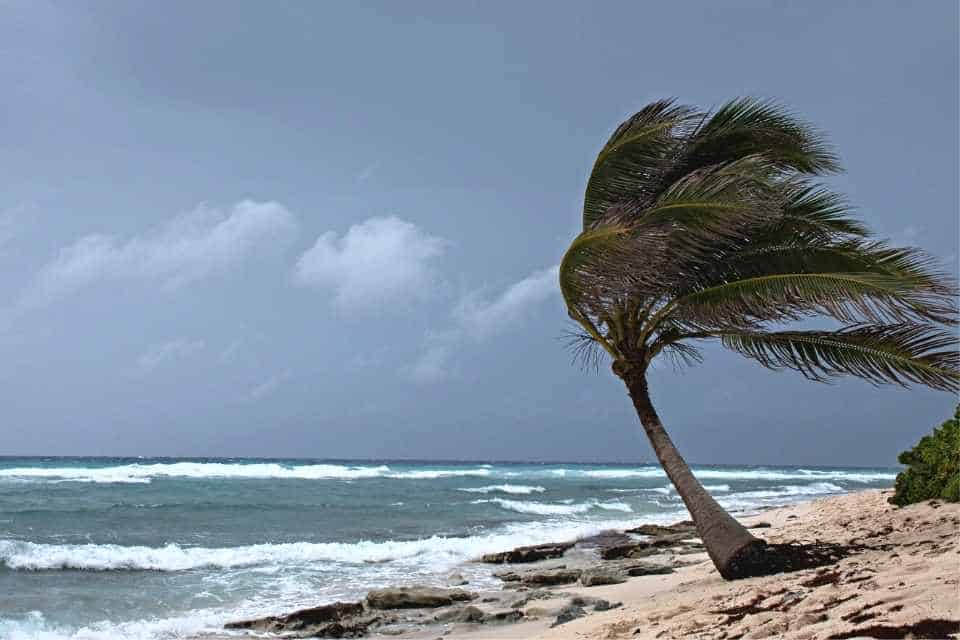 The Caribbean hurricane season, or rainy season in Cancun runs from June through to the end of November, tending to peak during September and October. It's incredibly important to be aware of hurricanes and tropical storms and their devastating potential when you visit Cancun.
Extremely strong winds, flooding, and biblical rainfall are all common characteristics with the further possibility of tornadoes on land. You should always keep an eye on the weather forecast in this area of the world because they can spring up out of nowhere.
Luckily for visitors, it's very rare that hurricanes hit Cancun, only ever happening twice before with Hurricane Gilbert in 1988 and Hurricane Wilma in 2005. As a Category 5 hurricane, Gilbert was by far the worst of the two with thousands of tourists evacuated, devastating the region and going on to kill 318 people.
The threat of hurricanes in this part of the world is very real and just because the statistics show that it's unlikely, doesn't mean it's not possible. If you'll be visiting Cancun during the peak hurricane season anyway, it's definitely a good idea to double-check with your hotel reception on the emergency procedure should the worst happen.
📖 Note: All holiday resorts located in the Caribbean are required to withstand a category 3 hurricane, and failing that, you'll be evacuated to one of the many shelters in the area.
Peak Tourist Season (Most Crowded)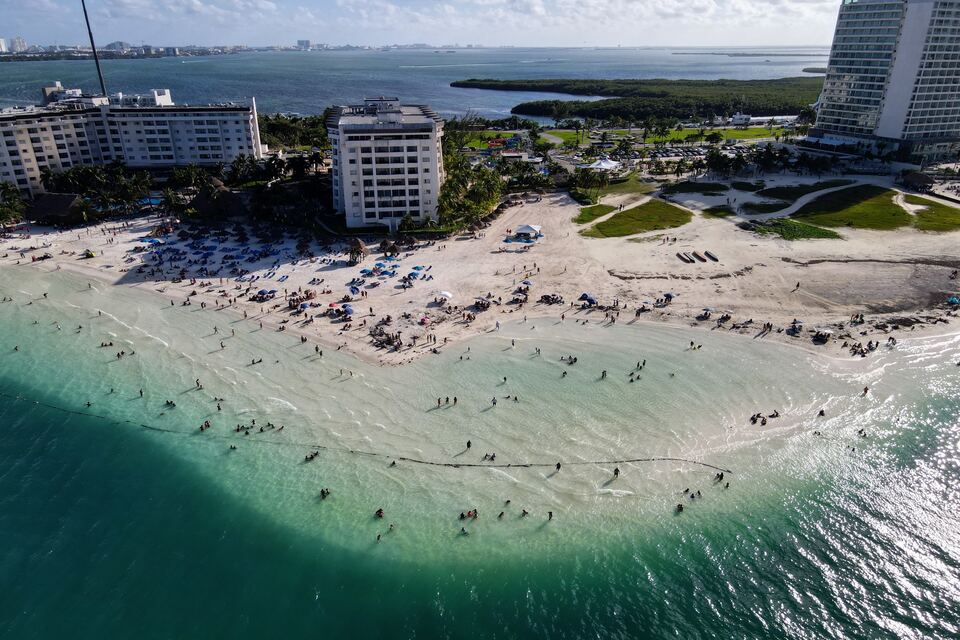 The peak tourist season (or dry season) in Cancun runs from December to April making it an attractive destination to go to for those wanting to escape the cold, wet, and miserable days during the northern hemisphere's winter.
This also coincides with Christmas and New Year's, with many people opting for a sweltering beachside getaway instead of being huddled around the fire. By March, the very rowdy spring-breakers will have flown over from the States, causing carnage on most beaches and throughout the area.
This is all without mentioning the Cancun weather itself, which is arguably at its best throughout these months. It's the dry season so it's great weather. Barely any rain, and no clouds in the sky, and the water is beautifully clear making it perfect for water sports like snorkelling and diving.
Unfortunately, this makes everything insanely expensive, with the price of flights, accommodation, and excursions going through the roof.
Spring Break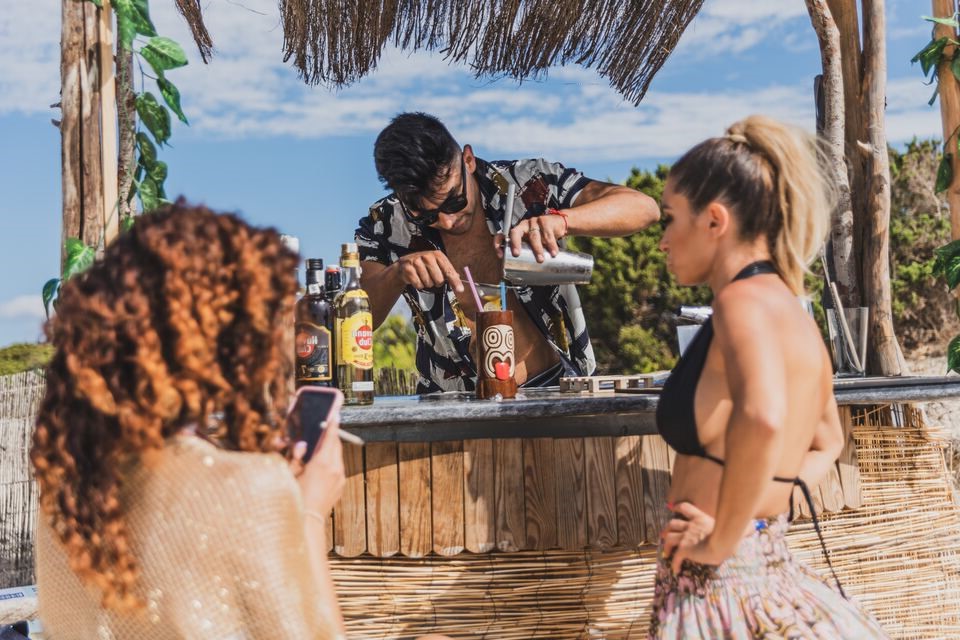 Cancun in March isn't for the faint-hearted. Spring Break is known all over the world as one of the craziest few weeks party-wise anywhere in the world.
Thousands of college and university students from America and Canada fly down and descend onto the sunny Mexican resort to relax, have fun, and most importantly, party.
Beach parties, nightclub parties, all-day parties, all-night parties, after-parties, basically any variety of parties, you'll find in Cancun during this time of year.
Now, of course, this could be completely your type of scene, particularly if you enjoy trips to Ibiza and the like, but for the majority of people who visit Cancun, it's unlikely that you'll want to be there during March.
It's just far too crowded, with plenty of young, rowdy travelers all over the place in addition to the other tourists that have unknowingly booked a holiday to Cancun at the worst time of year.
It's also the most expensive time of year, with hotels and resorts making the most of the increase in footfall throughout the month.
If you'd prefer a much more relaxed experience, you should definitely avoid Cancun during March.
Sargassum Seaweed Season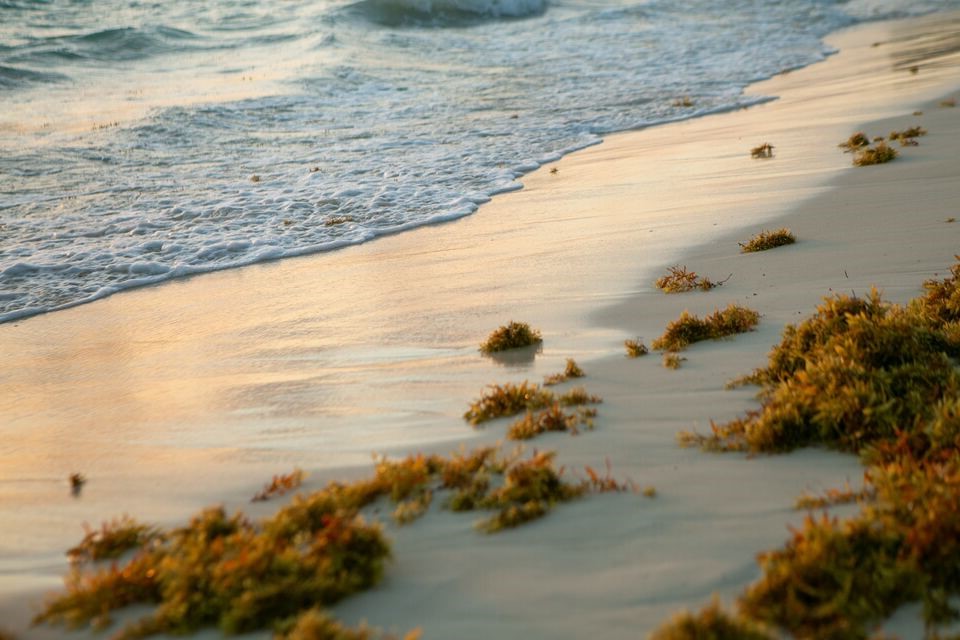 The Sargassum seaweed season in Cancun runs from the spring and summer months, with a higher concentration of seaweed prominent between May and August. Unlike the seasonal weather, the sargassum season isn't fixed and varies from year to year.
If you're unfamiliar with sargassum seaweed, it is a type of brown floating algae that originates in the Sargasso Sea. It has pockets of air which help it to stay afloat and form into huge blooms causing headaches for seafarers and holidaymakers once it washes up onto the shore.
Due to the strong Atlantic Ocean currents, the seaweed often washes up on the shores of Cancun and other parts of the Caribbean Sea. Once the seaweed has washed up, because of the sheer quantities, it is left to rot which releases an awful odor as it decomposes.
This combined with its unsightly appearance, is enough to put people off of coming to Cancun during these months. You're not going to want to wade through what is sometimes waist-high levels of seaweed to reach the sea for a swim.
It's not relaxing and will definitely leave a sour note on your Cancun vacation.
---
How To Make Your Travel Experience Better During The Worst Time To Visit Cancun?
Choose Your Accommodation Wisely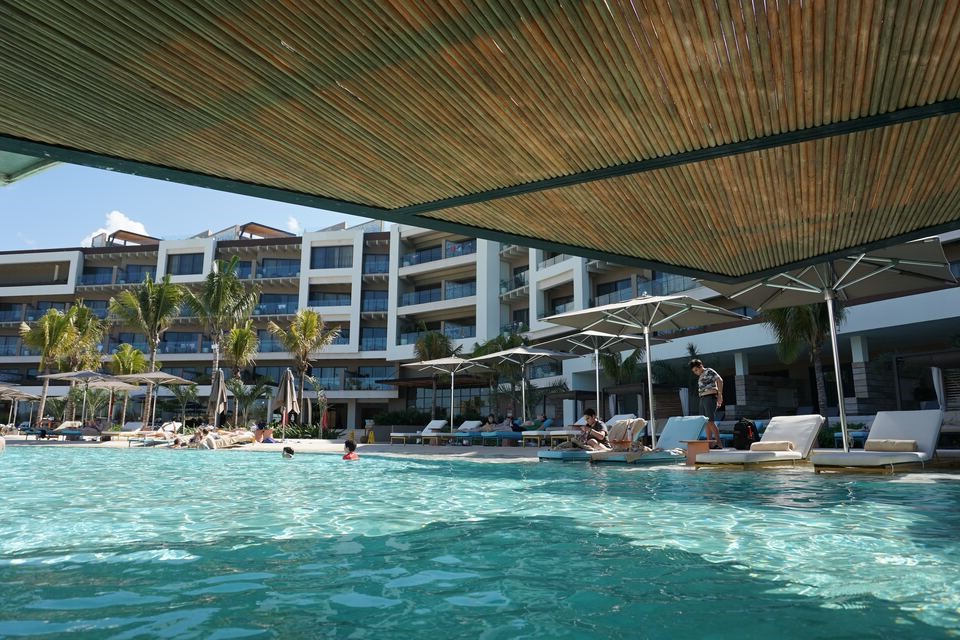 If you'll be visiting Cancun during the months when the sargassum seaweed looks to be widespread and prevalent, it's worth double-checking with your hotel before you book if they take measures to clear up the mess the seaweed creates.
If you're at one of the beachfront resorts in Cancun, they'll more than likely have a system in place where the resort's boundaries get cleaned each morning providing guests with a much better beach experience.
If you're unsure of anything, it's also worth reading reviews of the resort on TripAdvisor and Google to see if the subject has been raised and addressed previously. The last thing you'll want is to fly thousands of miles to Mexico only to find your resort's beach is completely covered in decomposing seaweed!
This also goes for hurricane protection. Make sure beforehand that your chosen hotel or resort has an adequate safety plan if a hurricane were to form and look to be heading for Cancun.
📚 Read More: What Are The Best Cancun Souvenirs To Buy?
Visit Cenotes and Cancun's Cultural Sites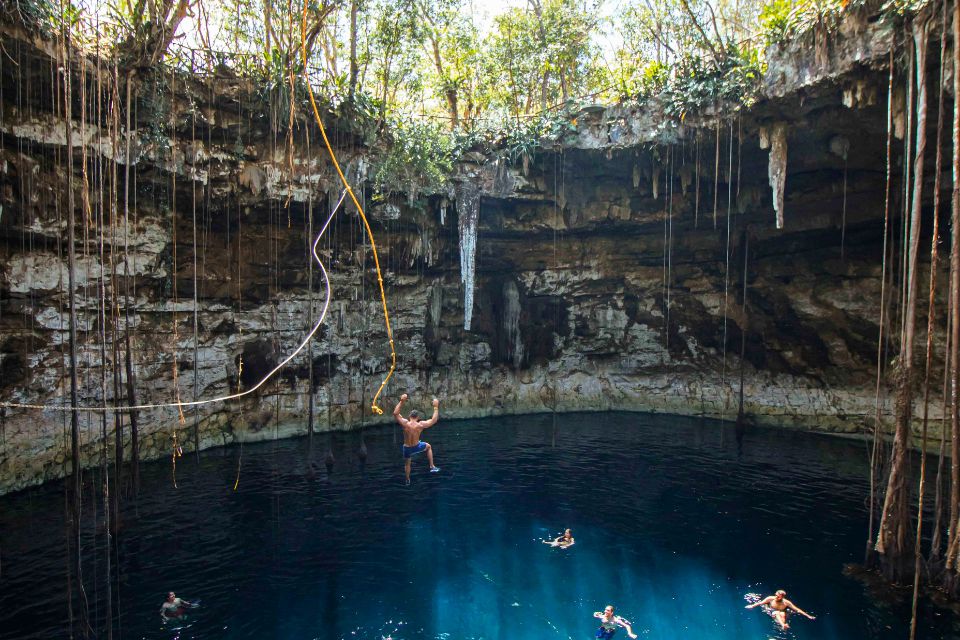 Cenotes are an amazing natural feature of the Yucatan Peninsula, formed from an underground cave collapsing in on itself creating pools with water. There are thousands of these beautiful sinkholes all over the region and visiting them should definitely be on your to-do list if you find yourself surrounded by seaweed on the beach.
Cenote Azul is just over an hour's drive south of Cancun so perhaps a visit here could be included on your trip.

Chichen Itza is another excellent day trip from Cancun, though this is further away at just under a 3-hour drive. It's one of the Seven New Wonders of the World and is recognized as one of the best-preserved ancient Mayan ruins in the country.
You could even combine Chichen Itza and Cenote Azul for a jam-packed, adventurous day out, possibly even Playa del Carmen as well.
Plan Indoor or Water-Based Activities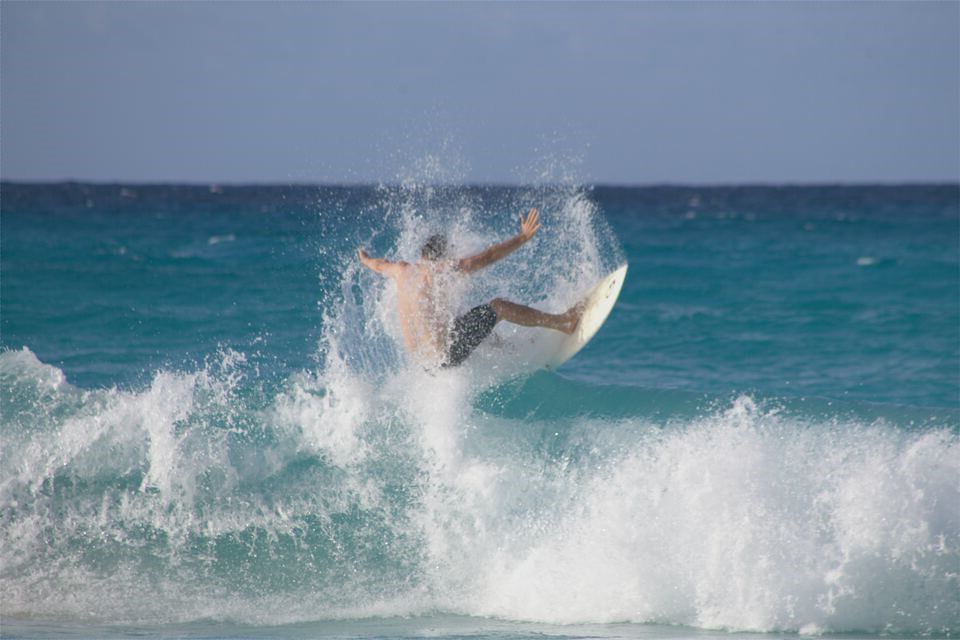 Visiting Cancun in the worst months isn't necessarily limited to the seaweed season or hurricanes. You've also got to be careful when visiting in the hottest months of the year. June and July's average temperatures are above average at 32 degrees, which is quite hot and you can run the risk of getting heat stroke.
If you'll be visiting Cancun when the average temperatures there exceed 30 degrees, try to plan some indoor or water-based activities for you to do in the heat of the day. You can visit some local museums, like the Mayan Museum of Cancun or the Prehistoric Museum at Parque Dos Ojos.
If museums don't tickle your fancy, why not dine in one of the many restaurants in the city, or go one step further and take a Mexican cooking class? The cool, natural water of Yucatan's cenotes provides respite from the heat and humidity, or how about a trip to Ventura Park, Cancun's biggest and best water park? It would be the perfect time to visit.
---
Worst Months To Visit Cancun
March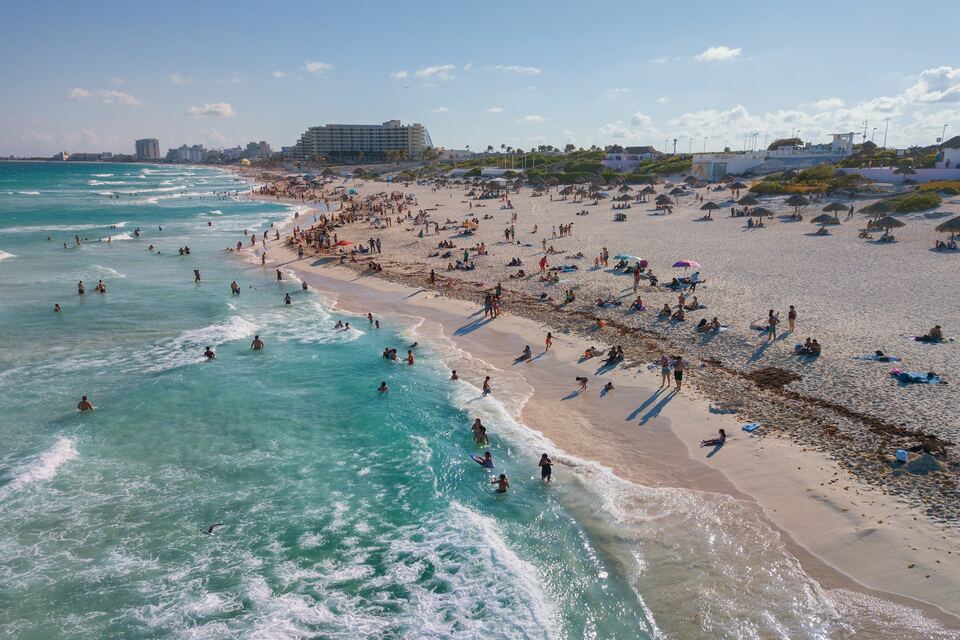 March is one of the worst months to visit Cancun primarily because it is within peak season and also falls within the month of Spring Break. Thousands of flights from all over North America land in Cancun carrying hordes of party-loving students who are all looking to have a fun, alcohol (and drug) fuelled holiday.
If you're not the partying type and don't think you'd enjoy mixing with the spring break crowds, then Cancun is absolutely best avoided during the month of March. As we've already discussed, the beaches become overfilled with drunk tourists, litter is a serious issue, and everything is super expensive.
August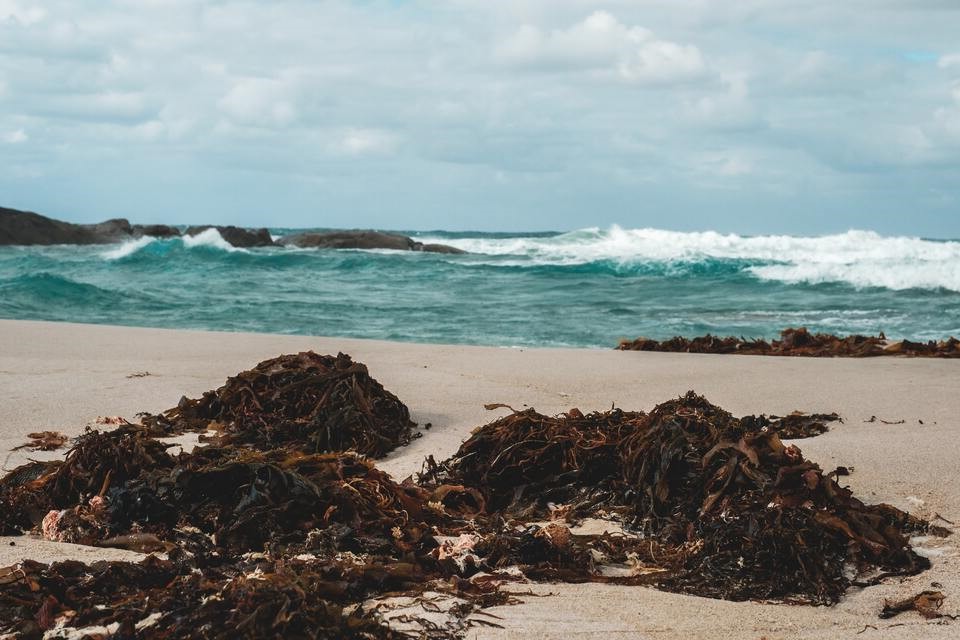 August is the low season in Cancun, but also a bad time to visit. Throughout the summer months, Cancun's beaches become plagued with Sargassum seaweed and although it varies year by year,
August is known as being one of the worst months for this natural but annoying issue. Not only is it very unattractive to look at, but it also absolutely stinks once it has become stuck on the beach and begins to rot in the heat.
Speaking of heat, August is also one of the hottest and most humid months in Cancun. Avoiding the midday sun is key in this part of the world because of its intensity.
The humidity too is also a serious problem. You'll be sweating so much that before you know it you'll be dehydrated, so it's important to drink lots of water.
📚 Read More: What Is Mexico Known For?
September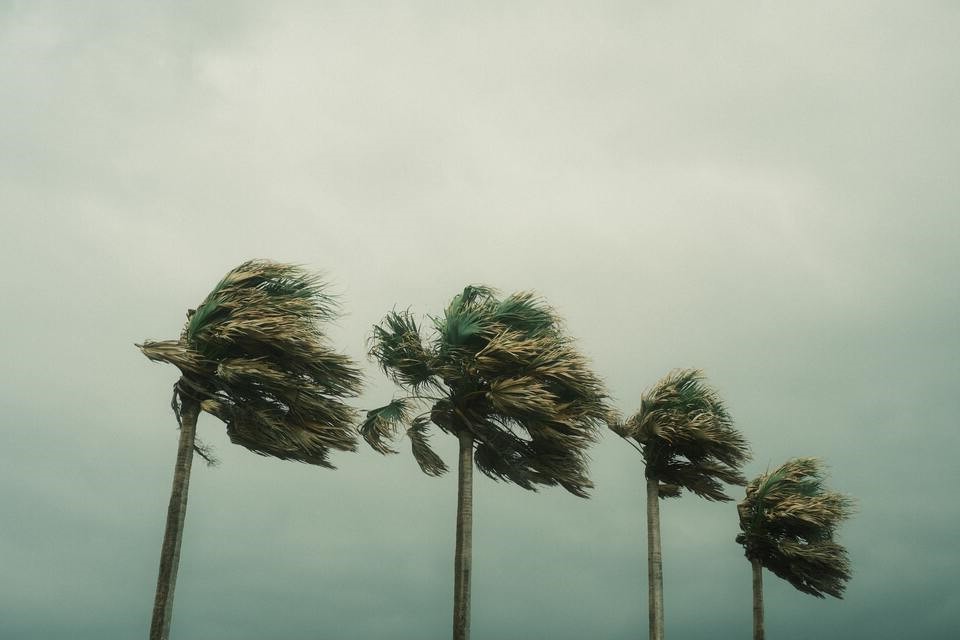 September is not a good time to visit Cancun either because of its position at the very peak of hurricane season and wet season.
The entire region is more susceptible to tropical storms and hurricanes during the summer months which can disrupt travel plans, lead to the closure of beaches and tourist attractions, and at worst times can also be a risk to life. A holiday is meant to be a relaxing experience, and certainly not risking your life over.
December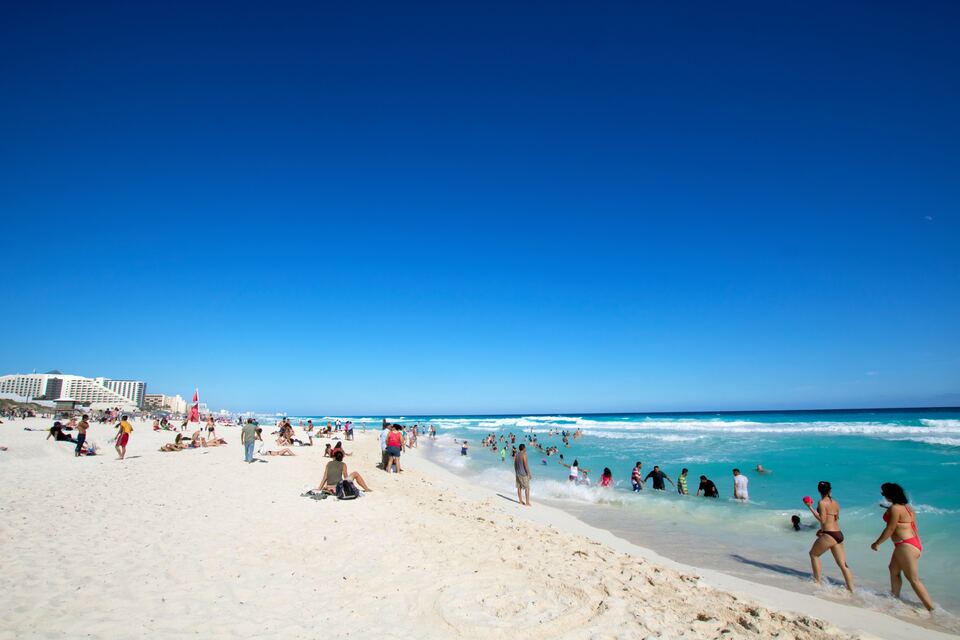 Much like March being a bad month to visit, December is too. It is the beginning of the winter holidays and the high season so everything has increased in price dramatically.
Don't be surprised to see flights and accommodation packages being upwards of double the price come December time purely because of how popular the destination is.
Aside from the price increases, the resorts, beaches, and city center are also extremely busy. If you have a big budget and don't mind a crowd, then by all means, come to Cancun in December, but for me, it's one of the worst times to come.
---
When Is The Best Time To Visit Cancun?
The best time to visit Cancun is during the shoulder season, April to May and October to November. This is when you can avoid all of the spring breakers, hurricanes, and mountains of stinking seaweed.
November is the best month to visit Cancun because the monsoon season is officially drawing to a close and it's not quite the peak season. You'll benefit from pleasant weather, fewer crowds, the great Cancun nightlife, and some decent deals on flights and hotels before it picks up for the peak months.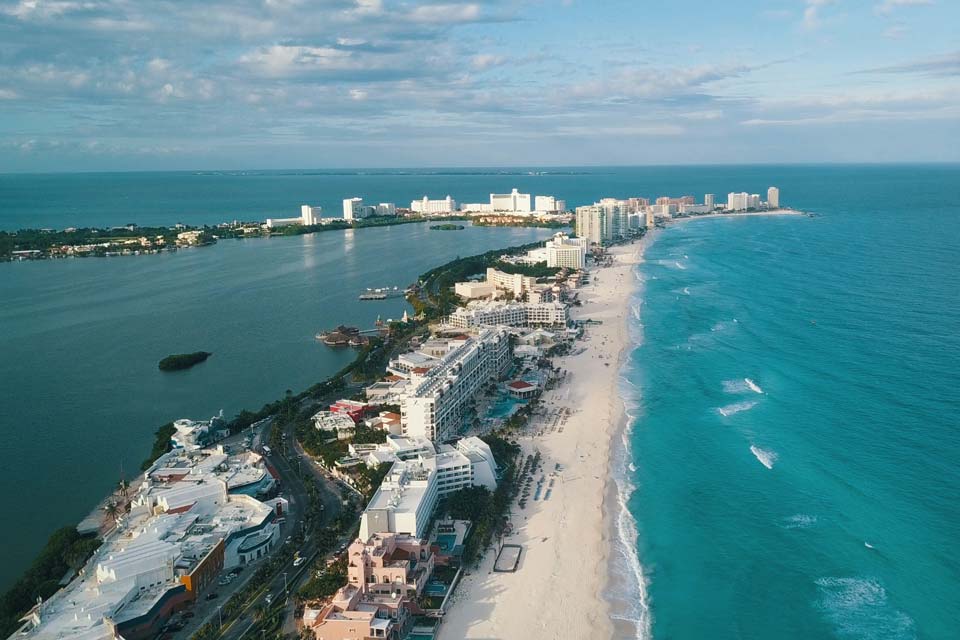 ---
Worst Time To Visit Cancun FAQs
Which Month Has the Worst Weather in Cancun?
September is the month with the worst weather in Cancun. Not only does it have the highest amount of rainfall with up to 10 inches or more, but temperatures can also still exceed 90 Fahrenheit, making it uncomfortable for some visitors to sightsee.
What Is the Most Crowded Month in Cancun?
The most crowded month in Cancun is typically December. This is one of the busiest months of the peak season with heavy tourist crowds. Many visitors come from all over the world to vacation in Cancun during December, celebrating their winter holidays and escaping the winter in their home countries.
What Are the Worst Months For Seaweed in Cancun?
The worst months for seaweed, specifically Sargassum, in Cancun are typically between May and October, with the peak season often happening between June and September. However, the exact timing can vary each year due to factors such as sea temperatures and currents.
When is Hurricane Season in Cancun?
Hurricane season in Cancun officially begins from June 1st and ends on November 30th. However, the period between August and October is often more prevalent for storms, with October being the peak month for hurricanes.
When Is the Cheapest Time to Visit Cancun?
The cheapest time to visit Cancun is generally during the shoulder seasons of April to May and October to November. These periods are considered off-peak times when there are fewer tourists, so hotels, airlines and hotels often offer deals to attract visitors.
When Is the Best Time to Go to Cancun for partying?
The best time to visit Cancun for partying is during Spring Break, which usually occurs in March. During this time, you can expect the biggest party crowds and the most energetic atmosphere. The nightlife during this time of the year is insane!
---
Final Thoughts On The Worst Time To Visit Cancun
The worst time to visit Cancun is during the summer months when the risk of hurricanes is high, rotting seaweed litters the beaches, and the weather isn't very favorable. If you'll be going to Cancun, think about going in November for fewer tourists and crowds, good weather, and cheaper flights & hotel prices.
Disclaimer: Some of the links above are affiliate links. That means if you book or make a purchase through the links, we will earn a small commission at no extra cost to you! The money will help run this site! Thank you!