Cabo San Juan is arguably one of the most beautiful places in Tayrona National Park. With turquoise water, white fine sand, and beautiful palm trees rising above you, Cabo San Juan is probably the best beach in Tayrona.
But with such a heavy title, Cabo San Juan is becoming a victim of over-tourism. Often overcrowded and overrun with visitors, is Cabo San Juan still worth visiting?
Whether you are planning on staying in a tent or a hammock in Cabo San Juan, or just visiting for the day, this guide will answer all your questions and help you decide whether it is worth visiting or not!
We'll also give you tricks and tips for visiting Cabo San Juan so you can have the perfect trip!
---
Where Is Cabo San Juan Tayrona?
Cabo San Juan is a Colombian beach paradise located in the Caribbean Sea on the country's northern coast. It's part of the Tayrona National Park, which is one of the most beautiful natural landmarks in Colombia.
The beach is deep inside Tayrona National Park, and it is one of the most popular destinations for anyone visiting Tayrona. The crescent-shaped beach with crystal-clear turquoise waters invites visitors to go for a swim or snorkel.
---
How To Get To Cabo San Juan?
As you might already know, Cabo San Juan is located inside Tayrona National Park, a protected area in Colombia that has two entrances:
El Zaino Entrance
Calabazo Entrance
Cabo San Juan is located 2 hours away (if you take the shuttle at the entrance) by hiking from El Zaino entrance, the most popular entrance to Tayrona National Park.
The other way to arrive at Cabo San Juan is through the Calabazo entrance, which is a very quiet entrance that takes 3.5 hours to get to Cabo San Juan. If you want to see more wildlife and hike in solitude, I would recommend you take the Calabazo entrance.
But otherwise, it is much better to take the El Zaino entrance.
Perhaps the easiest way to get to Tayrona National Park is by taking a bus from Santa Marta. Minibusses depart frequently from the main terminal or Santa Marta market, which is located at Carrera 11, Calle 11. The drive takes about an hour to an hour and a half, but just make sure you are getting on the right bus because many buses depart from those two locations.
Let the driver where you want to stop, especially if you are not planning on taking El Zaino Entrance. If you just tell them Tayrona, the default stop for that is El Zaino.
---
Is Cabo San Juan Worth Visiting?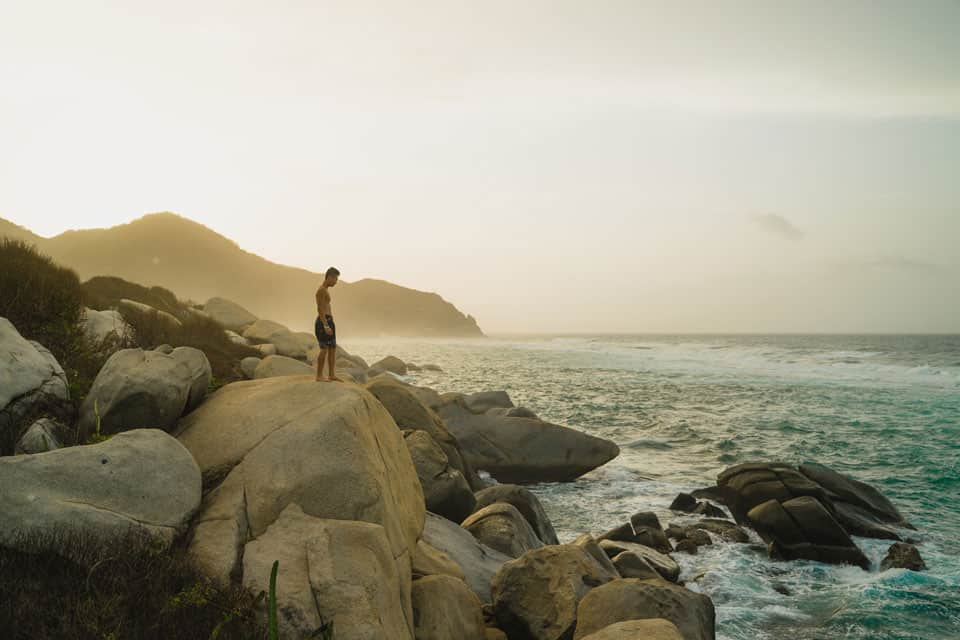 Before you pack your bags and make your way to the Caribbean Coast of Colombia, let's talk about whether Cabo San Juan is actually worth the effort.
So is Cabo San Juan worth visiting? The answer is YES.
However, is Cabo San Juan worth camping at? Maybe not.
There is a reason why Cabo San Juan is so famous in Colombia. It is by far the most beautiful place in Tayrona National Park. The only downside to it is the number of visitors it gets daily. If you want to visit Cabo San Juan, I suggest you do it on a weekday and avoid any Colombian public holiday.
The facilities in Cabo San Juan simply cannot handle the number of visitors. The only restaurant on site is usually packed and requires a waiting time of around 30 minutes.
The food is mediocre at best and the price is much higher than usual, though expected for a protected area like Tayrona National Park. Some travelers have gotten sick from eating at the restaurant there.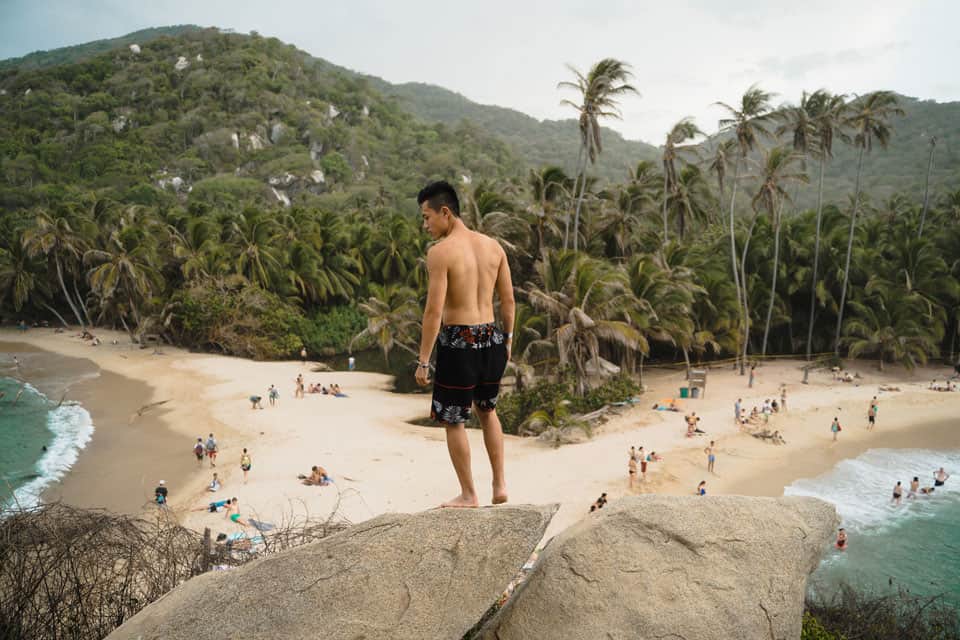 The bathrooms and showers are often dirty and not maintained because there are just too many people. There is usually a line for both the bathrooms and showers, making it very inconvenient if you have an emergency.
On the other hand, the watchtower that juts into the ocean is an absolute paradise. The view there is certainly something you do not want to miss when visiting Tayrona National Park. Both beaches of Cabo San Juan are swimmable, which is amazing considering how many of the beaches are unswimmable inside Tayrona.
Snorkeling is also available for visitors that are interested.
If you prefer to suntan, relax, or swim on a less crowded beach, I recommend heading over to La Piscina, a short 20-minute walk from Cabo San Juan.
---
Camping In Cabo San Juan, Tayrona National Park
There are four options if you decide to camp in Cabo San Juan.
Hammock in the camping area: $40,000 COP per person/night.
Hammock in the watchtower: $50,000 COP per person/night.
Bringing your own tent. You would still have to pay $20,000 COP per person/night and you would have to carry it the whole time. I would not recommend it.
Tent in the camping area: $40,000 COP per person/night. A 2-person tent would cost $80,000 COP per night.
Note: These prices of camping and accommodation in Cabo San Juan might have changed recently. Please don't be surprised if the prices are slightly higher than what you see here.
Don't forget the price of the entrance and the insurance you have to buy!
I highly advise against renting one of the tents in Cabo San Juan because they tend to be in terrible condition. Smelly, wet, not sufficient ventilation, moldy, the list goes on. If you do find one that is in decent shape, go ahead.
The hammocks in the camping area are not bad choices. However, they are not equipped with mosquito nets so you are an all-you-can-eat buffet for mosquitos at night. The winds from staying close to the sea do help alleviate some of the mosquito problems, but not all of them.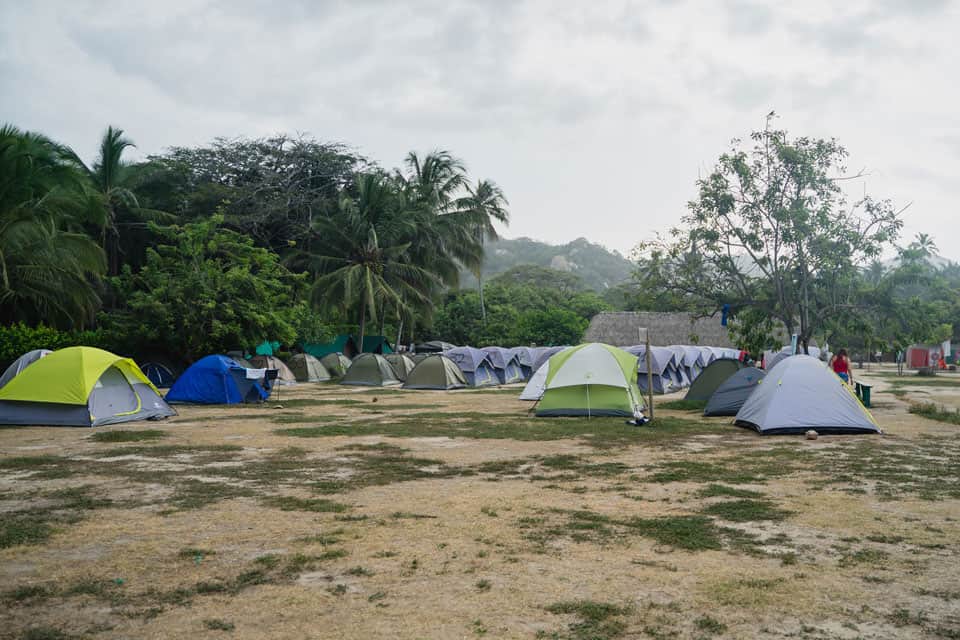 The hammocks in the watchtower are my personal recommendation if you plan on camping in Cabo San Juan.
They are a bit more costly than the regular hammocks but they are worth the additional price. Situated right above the water, you go to sleep with the sounds of the crashing waves. In the morning, you are woken by the radiance of the best sunrise you will ever see in your entire life.
If there is one thing to include in your Colombia itinerary, make staying in a hammock in Cabo San Juan the one.
To reserve your tents and hammocks in Cabo San Juan, you have two options:
Doing it at Cabo San Juan
Reserving it in advance at El Zaino entrance
As I said, Cabo San Juan tends to get crowded so it is advised to rent your tents and hammocks beforehand at El Zaino entrance. Though I have not tried this, there is now a website where you can book things for Cabo San Juan.
Hammocks on the watchtower tend to run out quickly. Arrive early in the morning and reserve your hammocks at the El Zaino entrance.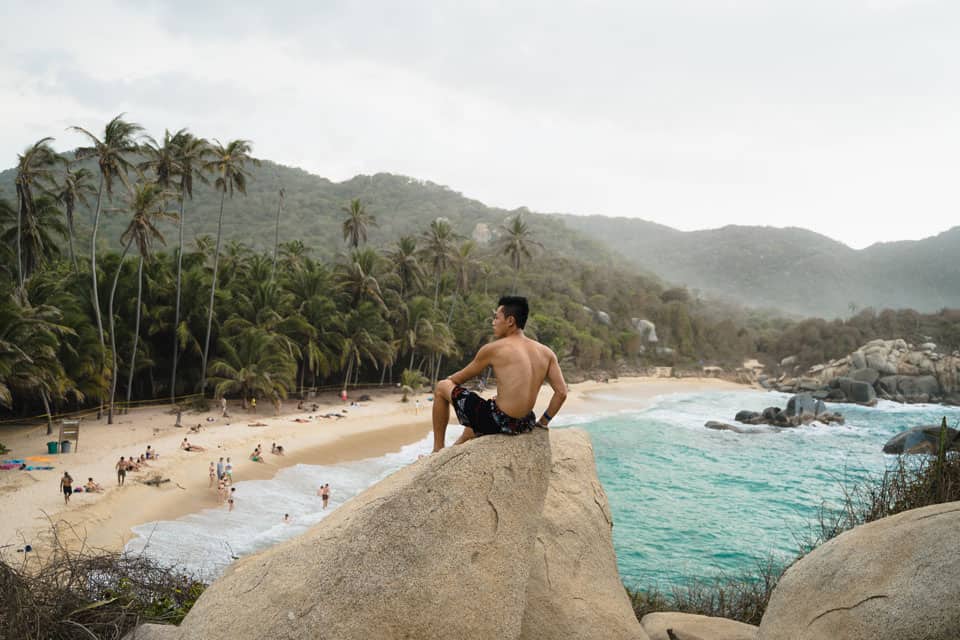 ---
Cabo San Juan Packing List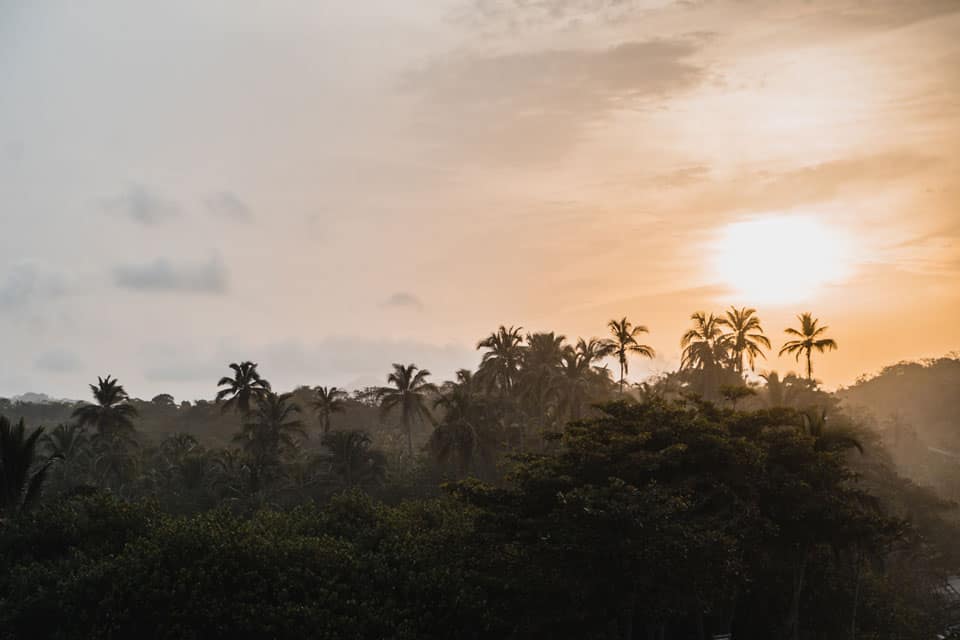 If you are planning on camping in Cabo San Juan, there are a few essential things you would want to bring. Ideally, you would only carry a small day pack for your duration inside Tayrona National Park and leave the rest of your luggage in your accommodation in Santa Marta or your previous location.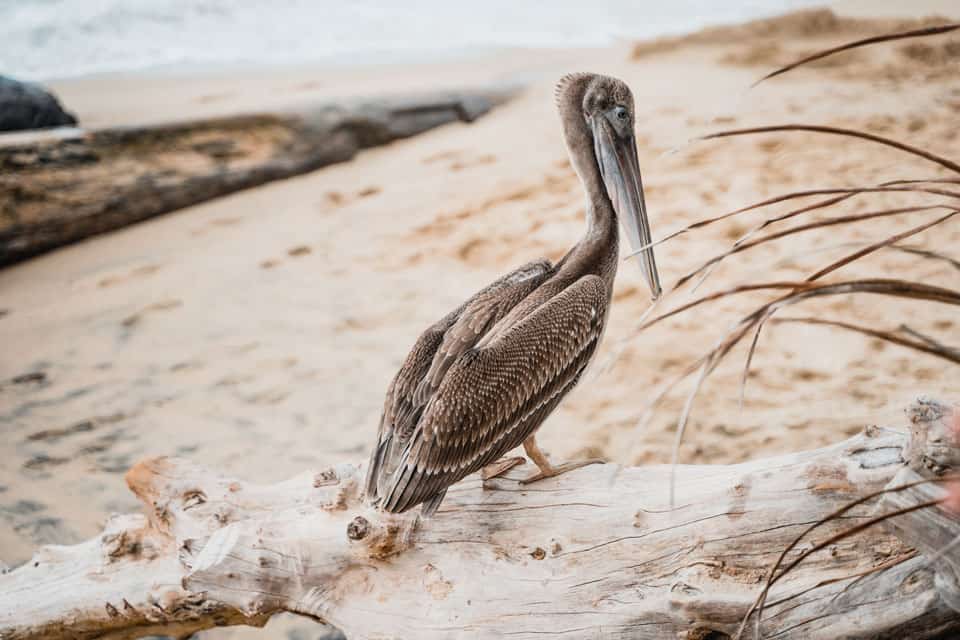 Cash – Make sure you have enough cash for food, entrance, insurance, and any other activities you plan on doing.
Passport – Without a passport, you cannot enter Tayrona National Park.
Proof of Yellow Fever Vaccine – Though it is a mandatory regulation, it is rare that they check for it.
Bathing suits and a Towel – For swimming, tanning, and various purposes. 
Food, water, and snacks – If you are traveling on a budget and want to save money, consider packing your own food and bringing your own water. I did not see a kitchen in Cabo San Juan, but there is one in Don Pedro, a nearby camping site.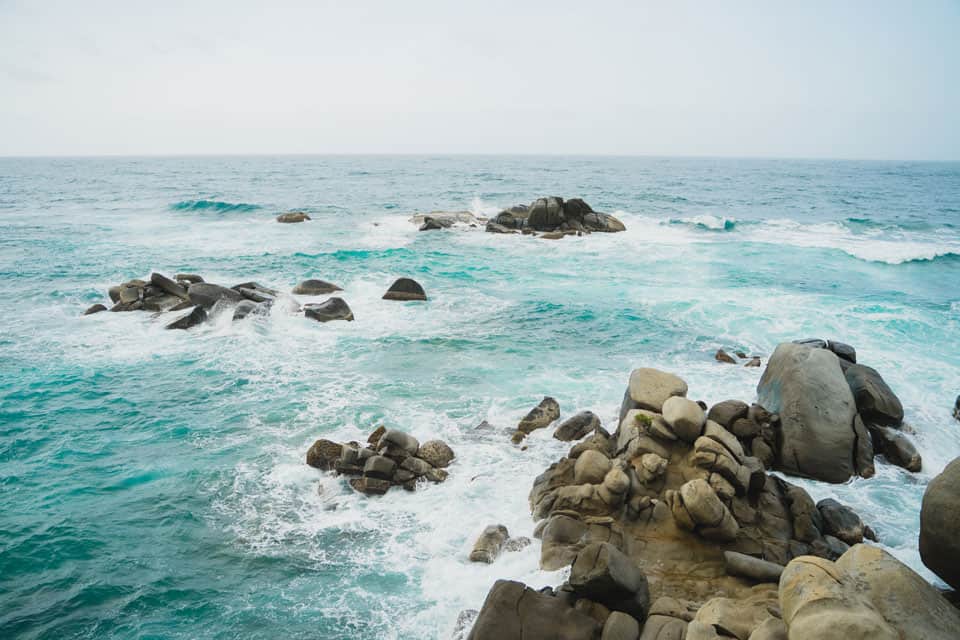 ---
Tips For Visiting Cabo San Juan In Tayrona
Tayrona National Park is closed a few times per year, but the exact dates are usually not known very far in advance. Typically speaking, the park is closed sometime during February, June, and November, for the purposes of conservation of natural habitats and the indigenous tribe that live that.
Try to stay at Cabo San Juan (or Tayrona National Park) for at least a day. A day trip is going to be too rushed and you won't be able to truly appreciate this place's beauty.
Stay closer to the park entrance for easier access. Santa Marta might be a popular place to stay for visitors going to Santa Marta, but it is most likely going to be at least a two-hour commute to the park. There are plenty of nice lodges near the park entrance, and we highly recommend The Journey Hostel.
---
Cabo San Juan Tayrona FAQs
Can You Visit Cabo San Juan On A Day Trip?
Yes, it is totally possible to visit Cabo San Juan on a day trip. It takes about 2 hours to hike from the El Zaino entrance of Tayrona to Cabo San Juan. If you are coming from Santa Marta, add an additional 1.5 to 2 hours to your travel time.
Can You Swim In Cabo San Juan?
Cabo San Juan is one of the few beaches in Tayrona National Park where swimming is allowed. It is one of the reasons why it is such a popular place for tourists.
How Long Is The Hike To Cabo San Juan?
There are many different ways to get to Cabo San Juan, but the shortest route to it is hiking from the parking lot of the El Zaino entrance. With this route, it'll take about 2 hours of hiking to get to Cabo San Juan.
---
Like this post? Don't forget to save it on Pinterest!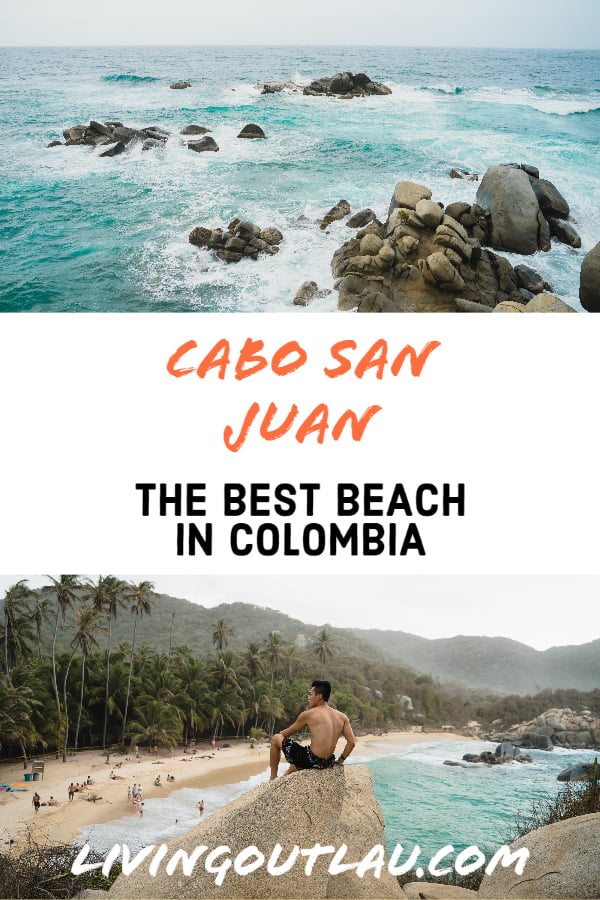 ---
That is our experience at Cabo San Juan in Tayrona National Park. How did you find your visit? Let us know in the comments!
Disclaimer: Some of the links above are affiliate links. That means if you book or make a purchase through the links, we will earn a small commission at no extra cost to you! The money will help run this site! Thank you!