The term workation has been thrown around a lot lately and it's an exciting prospect for many employees.
It has gained popularity in recent years thanks to advancements in project management software and other online communication tools, like Asana, Slack, Zoom, MS Teams, etc., which meant that more and more employees could work from home instead of commuting to an office every day.
The recent pandemic also forced more and more employees to telecommute, and this massive shift to a remote way of working has meant that the opportunity to take a workation is more feasible now than it was 5 to 10 years ago!
You may be wondering what is a workation, who takes it, and why? In this blog post, we'll explore how this new trend might just be the change in the working culture you need!
---
What Is A Workation?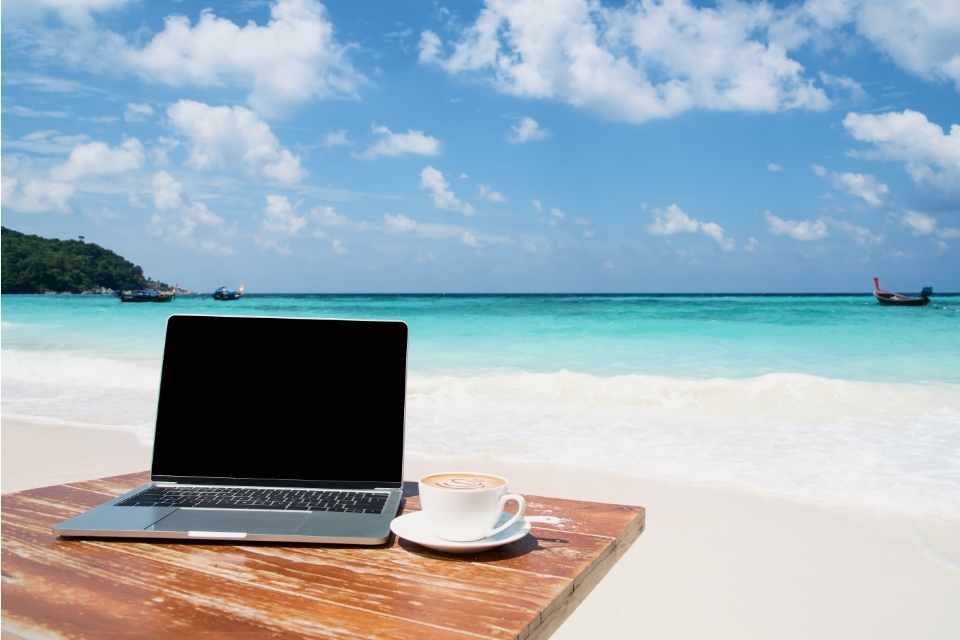 The simplest explanation of a workation is that it's a working vacation. It is two words put together, work and vacation, workation.
To elaborate, it's a vacation from your office and not from the actual work itself. It is the perfect combination of business and travel, this style of work means that you can send emails from the beach or meet a deadline from a cozy cabin in the woods!
You will still be completing the same daily tasks, working full time with the same number of hours, and in most cases, starting and finishing your day at the same time as you would at home.
But remember that your employer may want you to be available during your regular working hours.
So, if you're workationing in the Bahamas and your employer is based in New York, you may need to adapt your day to ensure you're awake and working when your office at home is open for business!
Simply put, a workation is essentially one step up from working from home; but your home is no longer your familiar desk. You can pick your workspace, whether that be a beach, island, or even a cafe in Bali!
The idea behind it is to ensure you include both work and fun in your day and, in doing so, make you a more productive, happier employee!
Is Workation the same as Digital Nomads?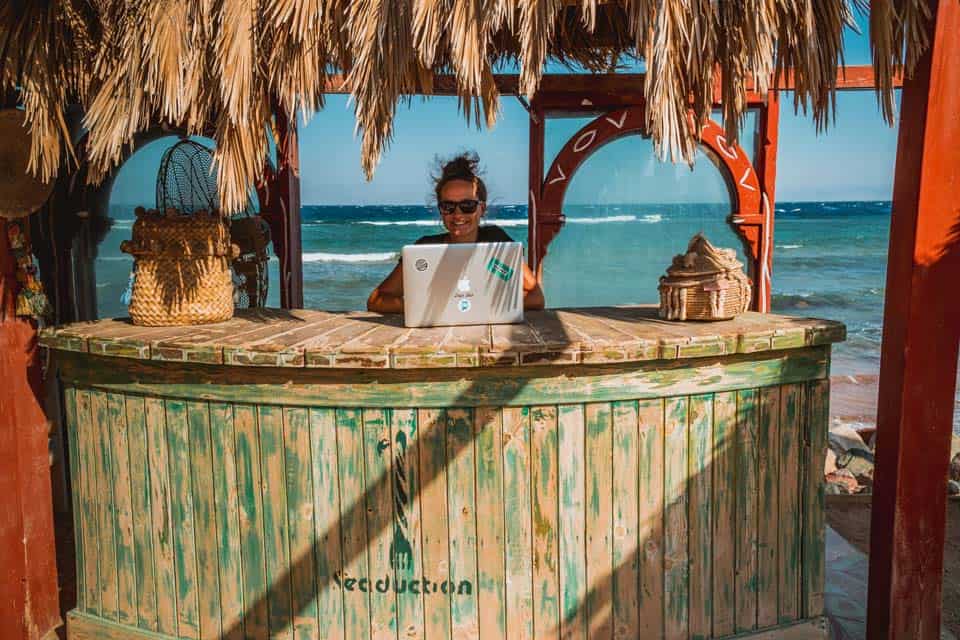 One of the biggest questions about workations is whether they are the same as being digital nomads.
In short, workation and digital nomads are completely different things, but it is easy to get them mixed up. Workations usually refer to short and temporary trips where the employee works in a foreign location, and then returns to the office after a designated period of time.
On the other hand, digital nomad is a lifestyle. Yes, you work remotely, but you often do this for an extended period of time and usually from many different locations. Digital nomads bounce usually bounce around from country to country, exploring the sights and working remotely at the same time.
---
How Long Is a Workation?
The great thing is that there's no set duration for a workation provided you can come to a suitable arrangement with your employer.
If your company is happy for you to work anywhere as long as you complete your business to the same standard, then, you can work remotely for as long as the work visa will allow. Which is typically up to one year (we will explain these remote work visas in more detail below).
Considering all the planning involved, we recommend spending at least 2-3 weeks working remotely to make it worthwhile. Remember, you are still working your normal hours so less than 14 days doesn't leave a whole lot of vacation time.
More than two weeks is is the ideal amount of time to enjoy the benefits of working remotely.
---
Who Can Take Workations?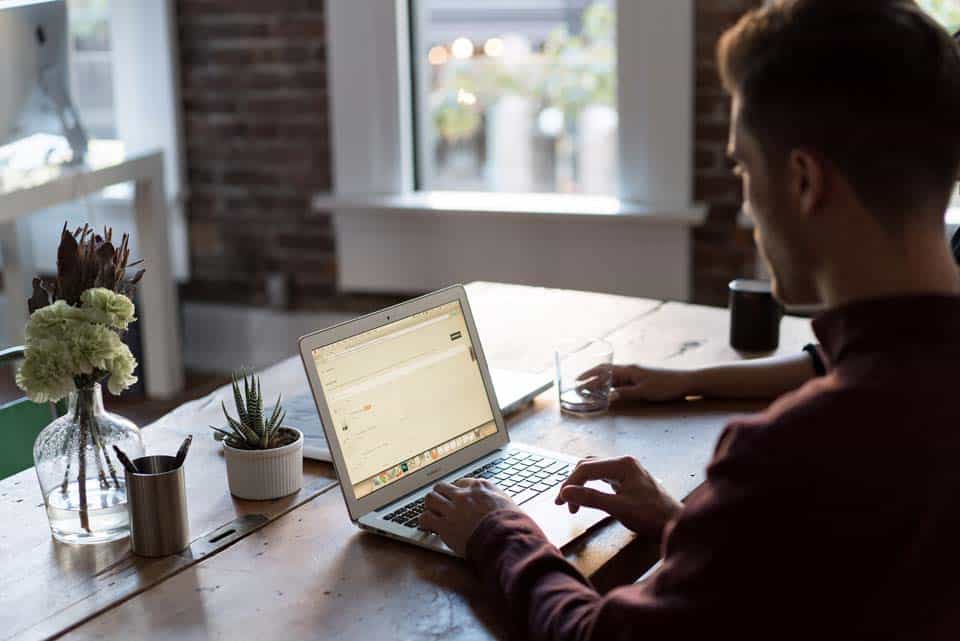 Unfortunately, not everybody can take a workation – this type of work is most suited to an employee who doesn't need to stay in one place to do their job.
For example, construction, hospitality, and retail workers are unlikely to be able to take one because they need to be physically present to complete their work.
On the other hand, those who work in tech or administration can easily go on a workation provided they have the right software and online tools to do so. Most office jobs can be done pretty much anywhere, and that's why employees in white-collar roles or creative roles tend to be best suited to a workation.
---
Benefits of a Workation
A workation can be a win-win for both employees and employers because they're a good way to find a balance between absence and productivity. For example, although an employer may not be able to offer extra vacation days, instead they can offer a workation!
We've listed below the top 5 reasons to take a workation:
Location Independent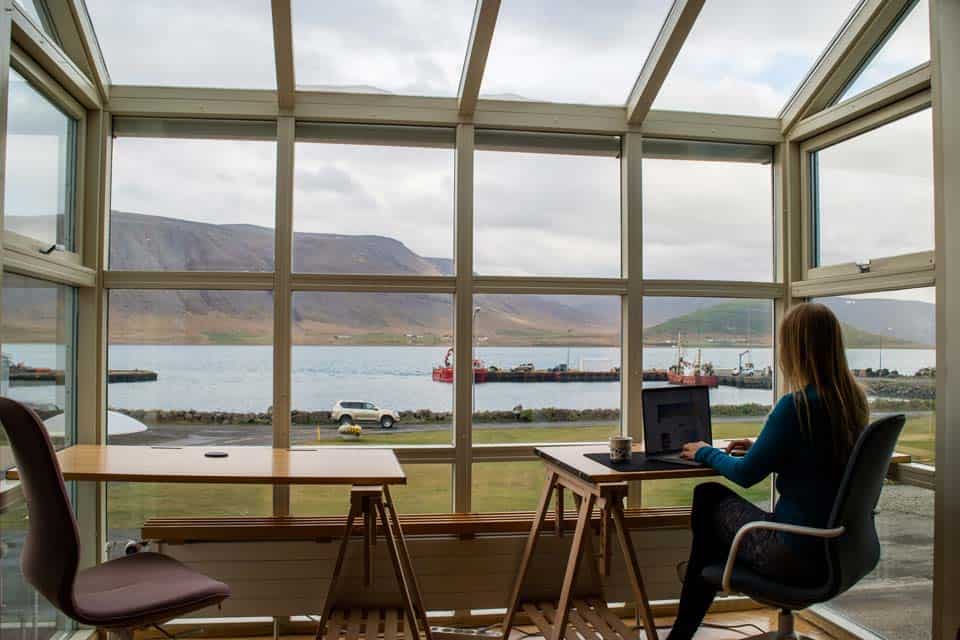 Being confined to the same workspace for 40+ hours a week isn't good for anybody; the office is a pretty mundane environment, so being able to switch things up and work from a sunny spot without sacrificing your productivity is a win-win.
All you need for a workation is your laptop and a good internet connection! It's a great stepping stone to a location-independent lifestyle because a workation gives you the chance to sample that lifestyle without leaving your current company.
Great for Productivity
In recent years, employers have begun to realize that most employees are as productive of not more so outside the office. A workation is said to foster productivity and efficiency.
In fact, according to a survey by ConnectSolutions, 77% of location independent employees showed increased productivity if they worked away from the office a few times per month. Interestingly, 30% of those surveyed were able to complete more work in less time.
Good for Mental Health
Traveling can do wonders for our mental health, and we are typically at our most relaxed when on vacation, so it's no surprise that those on a workation report feeling less stressed.
According to Drane's, out of 1,000 people surveyed, more than 80% reported that a workation had boosted their productivity and creativity and helped them better handle work-related stress.
Employees Are Happier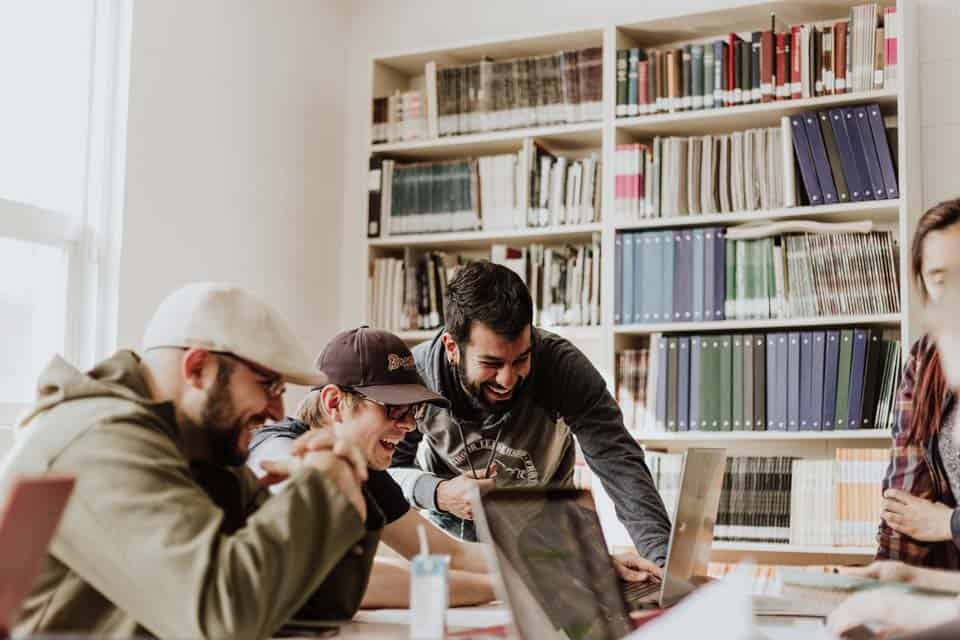 When a worker feels their needs are being met and similarly, they're being taken care of it encourages loyalty. As an employer, implementing a workation option is a great way to increase retention rates. According to The Predictive Index, those who work remotely are 13% more likely to stay loyal to their organization for the next five years than those who work onsite.
Can Prevent Burnout
Spending all your time at your desk can result in burnout and eventually lead to a bad mental state. Encouraging employees to take a workation can prevent this because you can explore exotic and interesting locations while still fulfilling your daily work tasks.
---
Disadvantages of a Workation
Of course, a workation is only suitable for certain employees because some people struggle to mix business with pleasure. Others see it as a waste of money because you're spending money on accommodation and flights to a beautiful place only to spend most of the time working.
Below, we've listed 5 of the top disadvantages of a workation.
Lots of Logistics to Plan
Planning a workation can be time-consuming. You need to book accommodation, transport and the place you're staying has strong WiFi, especially if you are going to be taking video calls. A workation can also be costly, so it's best to have your finances in check before jetting off. 
You Might Get Homesick
A workation isn't all beaches and relaxation, missing home and your friends and family is a reality. Especially if you're planning to be away for longer than a week, keep in mind that you may get homesick. When we are stressed, we tend to seek out home comforts, so if you're having a particularly stressful work day, you may long for home.
Hard to Maintain Real Meaningful Relationships
Keep in mind that the destination you choose for your workation will likely be in a different timezone to your friends and family back home, so it will be more difficult to keep in contact with them.
It's also worth noting that it can be difficult to form meaningful relationships with people in your workation location because you're only staying there for a short time.
Difficult to Balance Leisure and Work
We mentioned earlier that workations could give you a better work life balance, but what happens if instead of taking a vacation, you only take a workation. If you think you will find it difficult to enjoy the destination when you're working, perhaps a workation isn't for you.
Similarly, if you will be tempted to go jetskiing or get distracted instead of hitting your deadline – then a workation may not work for you.
You May Struggle to Communicate

Effectively

With Your Team
Communicating effectively with your team is an important component of a successful workation. But as I mentioned earlier, a differing time zone can make communication difficult. Similarly, internet connectivity may not be so strong in your exotic location. It's important to let your team know if you're going on a workation, so they're prepared for any possible disruptions.
---
Best Workation Destinations
Not every destination is ideal for taking a workation. Some places don't have the infrastructure, community, or even just the internet speed for it. We have selected some of the best places for workation using these criteria:
Standard of Living
Cost of Living
Internet Speed
Weather
Remote Working Community
For our full guide on the best workation destinations, check here!
Costa Rica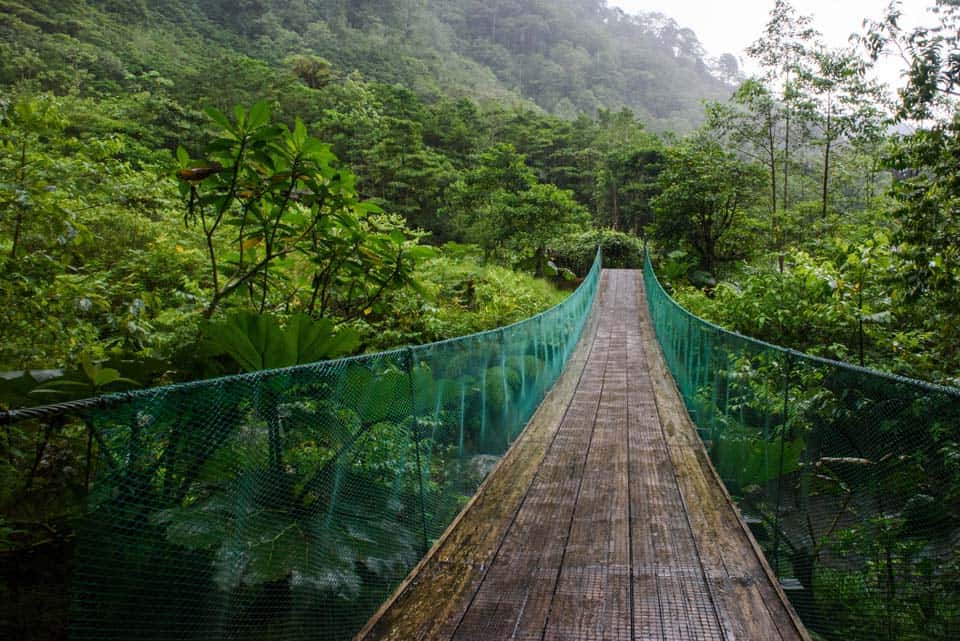 Costa Rica is one of the most popular destinations globally for a workation, thanks to its relaxed atmosphere, awesome beaches, and its proximity to the United States.
The internet connection here is okay (it's ranked 66th in the world according to SpeedTest); regardless, it has a high population of location independent workers and is a relatively cheap place to base yourself when compared with European destinations.
The beach towns of Tamarindo and Santa Teresa are especially popular with those who work remotely, and if you want a city getaway, consider basing yourself in San Jose.
If you want to stay longer: foreigners can obtain a Rentista visa for two years, but this is for the self-employed only. It is priced at $250 USD! Costa Rica is currently working on a digital nomad visa, which will allow you to work for another company.
Bali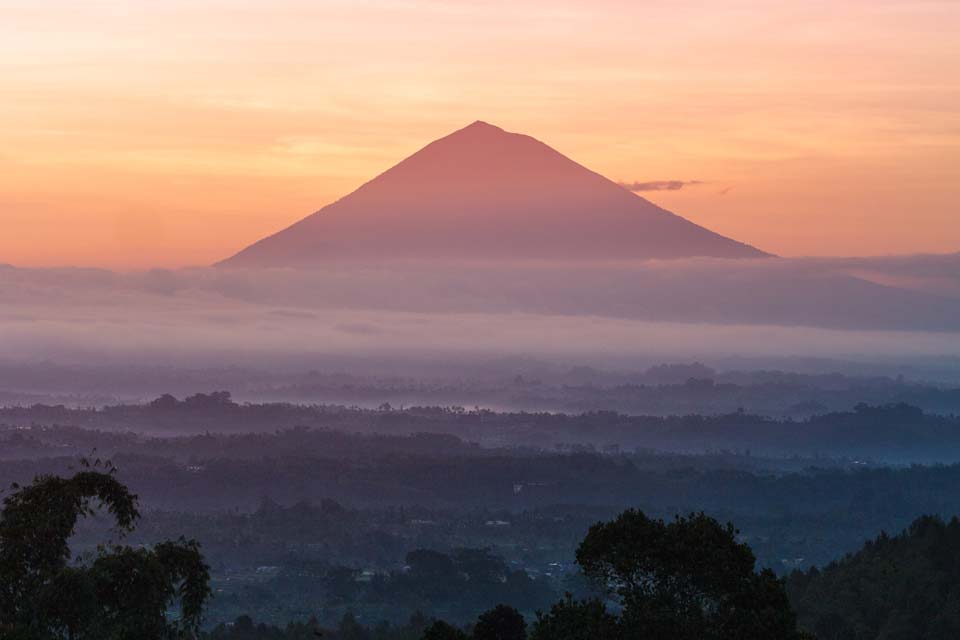 Easily the most popular place on this list for remote workers, the gorgeous island of Bali, Indonesia, is known as a hub for expats.
As a result, there are plenty of co-working spaces, although internet speeds can be a little slow. It's a cheap destination, so you won't spend a whole lot here. In fact, you can eat out in Bali for as little as $2 a meal!
It's easy to make friends while working remotely in Bali because there are so many like-minded people who call the island home. Canggu and Ubud are the most popular towns on the island for foreigners.
If you want to stay longer: while most foreigners here are on tourist visas, meaning they need to do a visa run every 60 days, Bali is currently trying to implement a Work Visa, which would be good for up to 5 years.
Barbados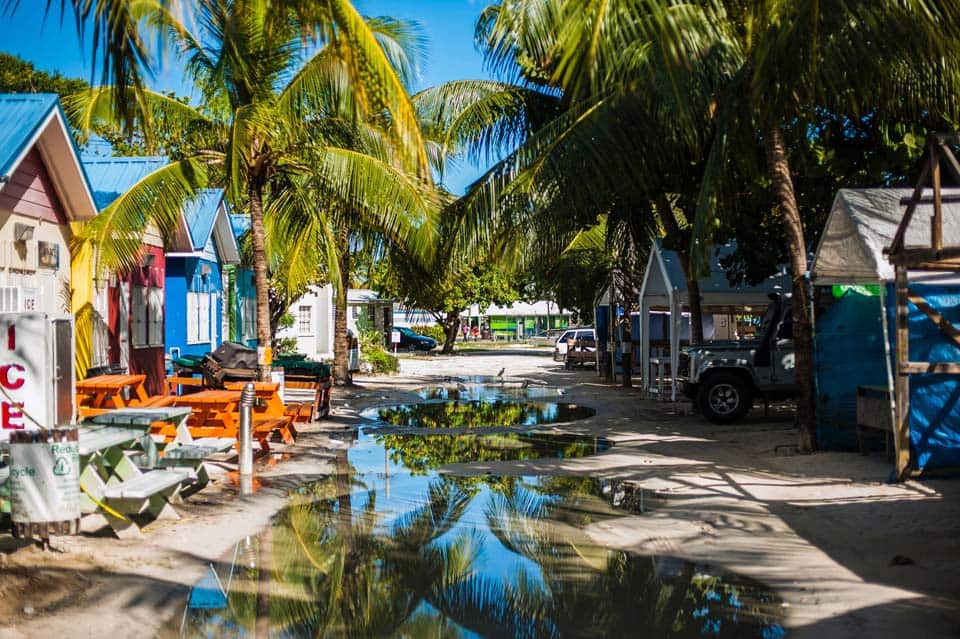 Beachside living is what attracts so many remote workers to this island paradise. Boasting one of the strongest internet speeds in the Caribbean and with a well-connected airport, Barbados' popularity comes as no surprise. However, Barbados is an expensive place to live – so keep that in mind if you're low on money.
If you want to stay longer: Barbados recently introduced the Welcome Stamp visa, a 12-month work visa (it can be extended). This visa is expensive, though, at $2,000 USD per person.
Bermuda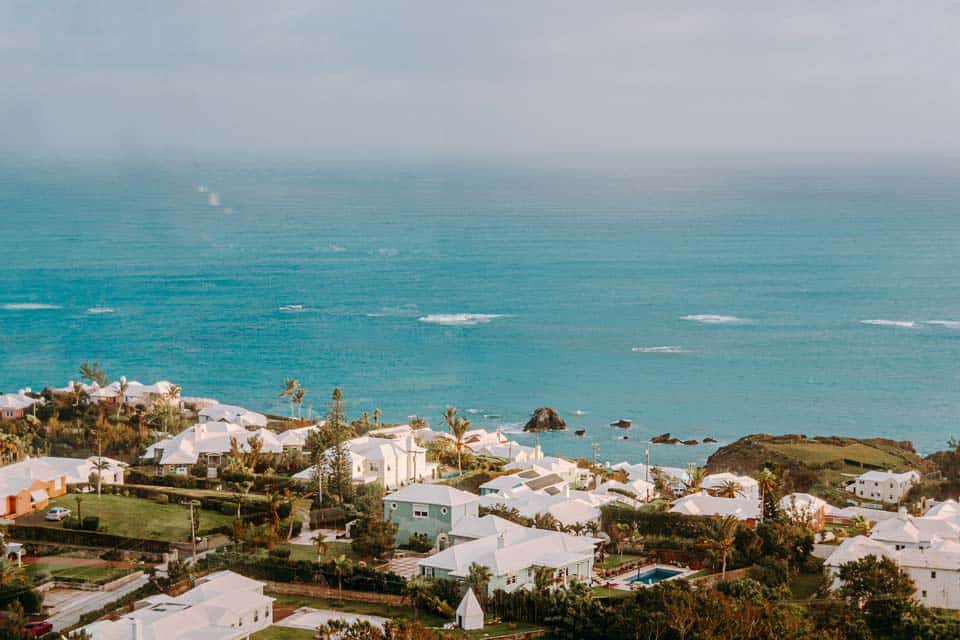 Bermuda is a stunning island with pink sand beaches and a relaxed lifestyle; however, the notoriously high cost of living turns many off the idea of having a workation here.
But with the fastest internet speed of any other Caribbean Island and a large expat community, in time, we're sure this island will truly take off as an expat hub.
If you want to stay longer: Bermuda recently introduced their Work From Bermuda visa, which allows foreigners to work on the island for up to one year. This visa is $263 USD which is much cheaper than other Carribean Islands.
Czech Republic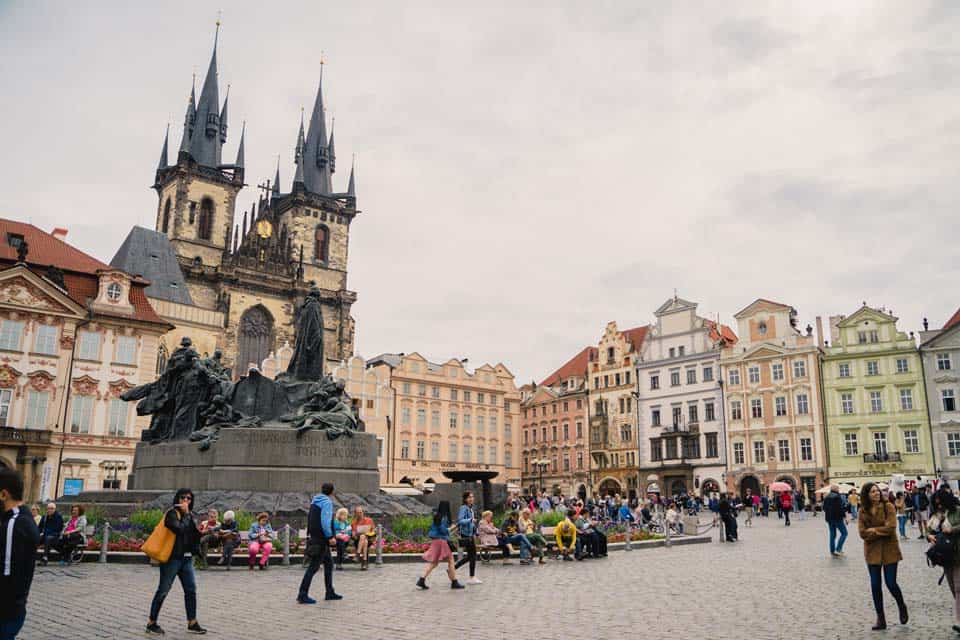 Known for its fast internet connection, cheap cost of living and beautiful scenery – the Czech Republic is another great option for a workation. Its capital city of Prague is one of our favorite cities in the world, and there are plenty of incredible attractions here.
If you want to stay longer: the Czech Republic offers a year-long visa called Zivno. However, it has some limitations, and you need to work in specific industries to be eligible!
Estonia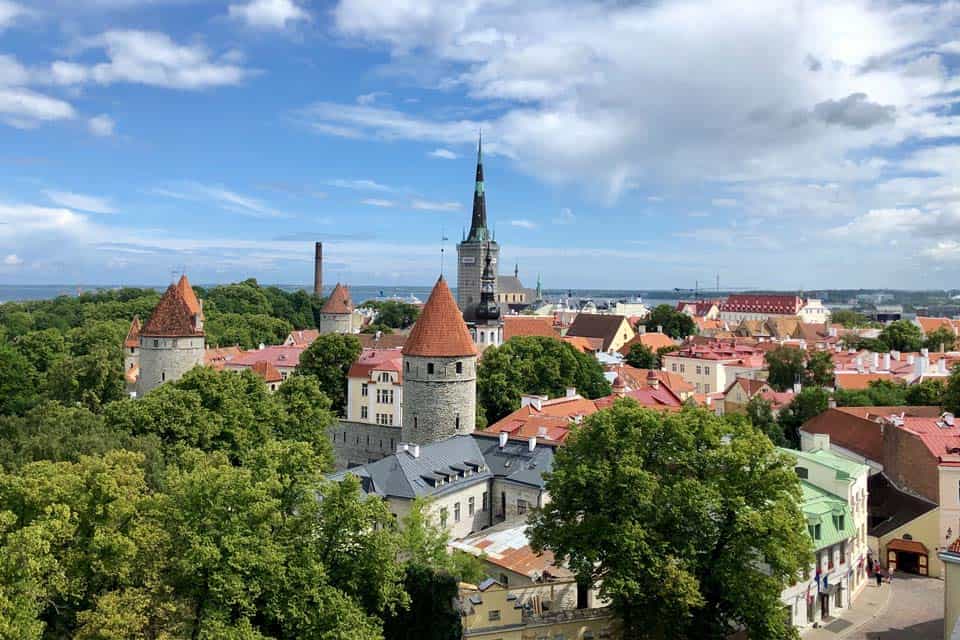 Estonia was, in fact, the first country in the world to offer a digital nomad visa. Estonia is a cheap destination and is a great base for traveling Europe as it borders Finland, Russia, and Latvia.
The largest city, Tallinn, is like something from a fairytale and is the most popular spot for those on a workation to stay – because there's lots to do and plenty of affordable accommodation options.
If you want to stay longer: Estonia's visa lasts for one year and is popular in the digital nomad community. It ranges from €80 – €100 depending on if you want a long-term or short-term visa.
Hungary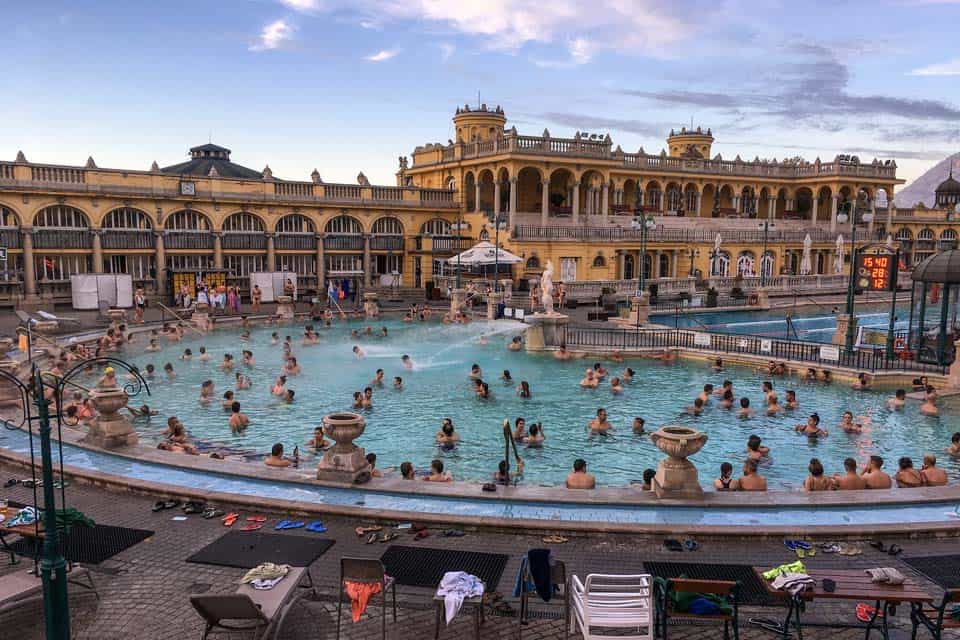 Budapest, the capital city of Hungary, is one of the most beautiful cities in Europe and attracts many digital nomads every year.
It's considered a good work abroad destination because it's cheaper to live here than most other European countries. The internet speed here is excellent too.
If you want to stay longer: Hungary offers theWhite Card, a year-long remote work visa that is just €110.
Malta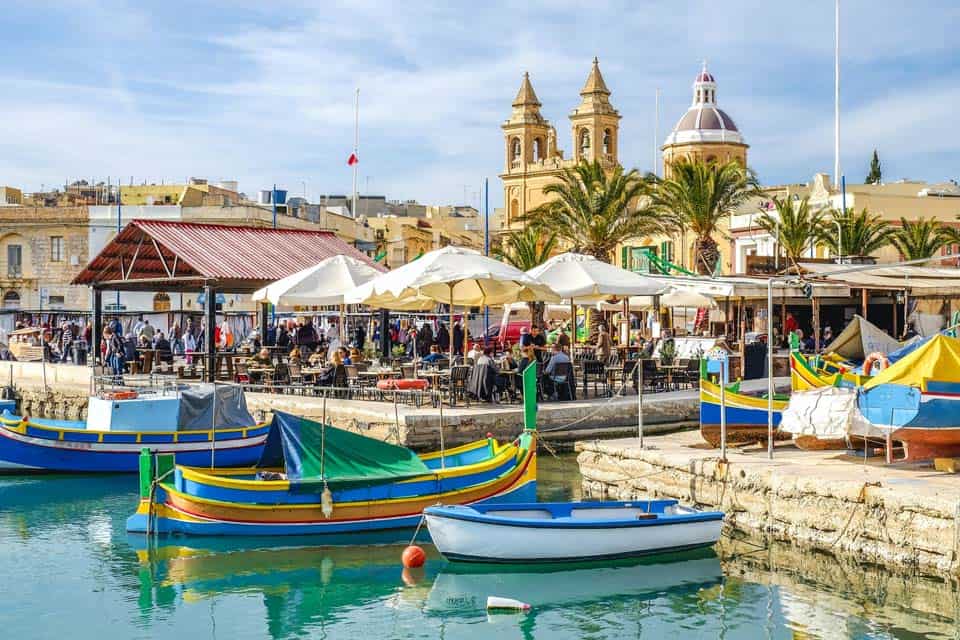 The tiny island of Malta is a lesser-known workation destination, but we think it's one of the best. For one, it's English-speaking; plus, they boast an excellent 5G network. The weather is great too – with over 300 days of sunshine annually!
The largest city on the island – Valletta, is historic, incredibly photogenic and has lots of great restaurants. That's why it's the best place to base yourself while you work remotely in Malta.
If you want to stay longer: Malta offers non-EU residents the Nomad Residency Permit which is valid for one year. It costs €300 and can be extended to family members.
Mexico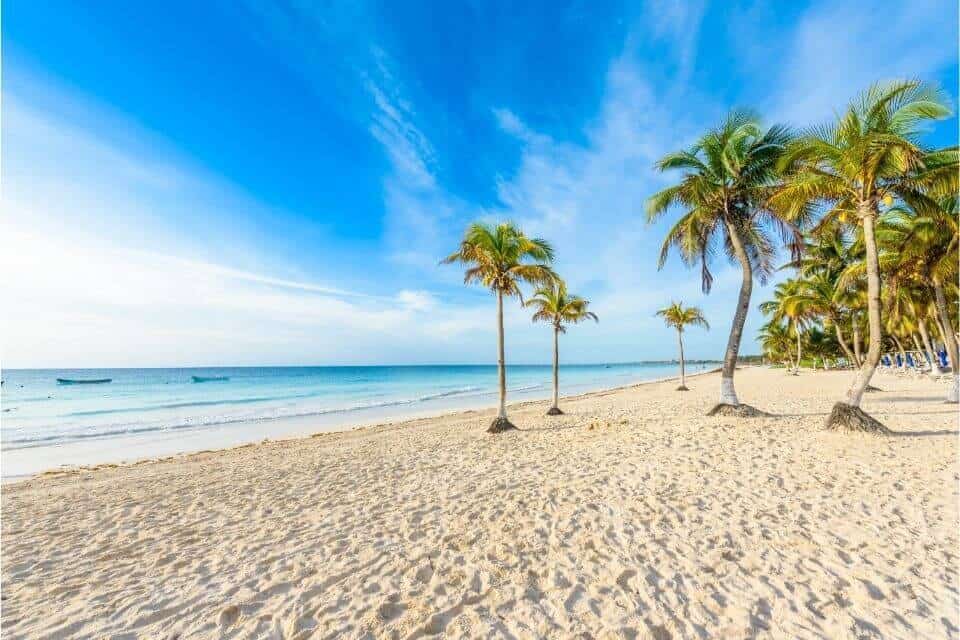 Considering its proximity to the United States, it's no wonder Mexico is such a popular workation spot.
Most foreigners choose to base themselves in Cancun, Playa del Carmen or Tulum, where the beaches are beautiful and plenty of co-working spaces. The fixed internet in Mexico is strong. However, mobile internet here is notoriously weak.
Although Mexico is more expensive than other remote work hubs in Central America, such as Guatemala, it has a decent public transport system, so it's easy to travel around. Plus, the food here is awesome (we just love Mexican food!)
If you want to stay longer: Mexico offers a six-month tourist visa or a year-long Temporary Resident Visa which can be renewed for up to three years.
Portugal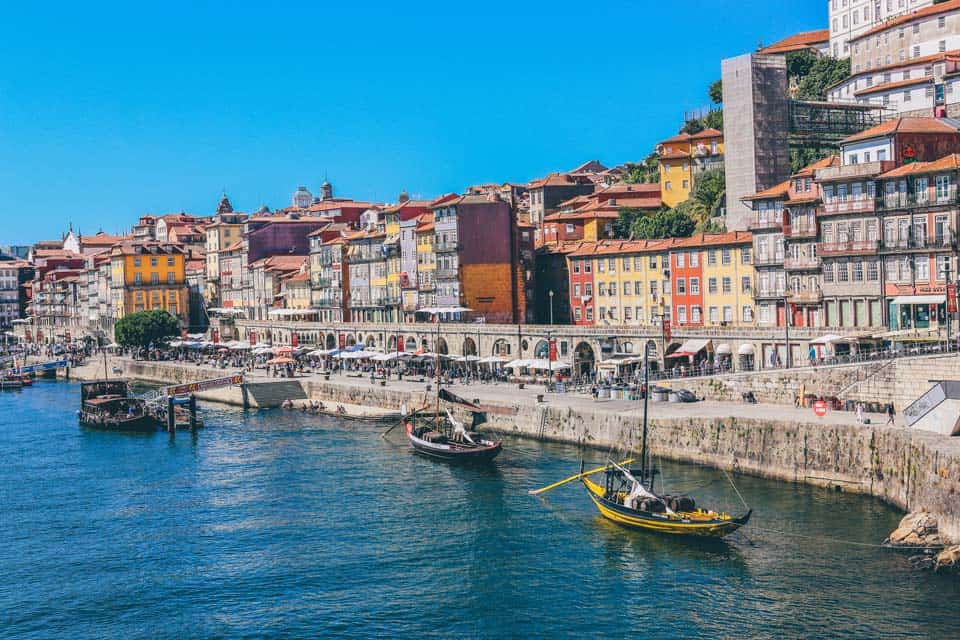 The most popular areas of Portugal for a workation are Lisbon or the Algarve. With high-speed internet, lots of awesome co-working spaces, and a great standard of living, it's no wonder, so many remote employees choose to base themselves in Portugal.
The country also gets an average of 300 days of sunshine per year, so you're pretty much guaranteed good weather! Not forgetting the fact that Portugal is so well-connected, you can easily hop on a cheap, short flight to many other European destinations.
If you want to stay longer: Portugal offers an Independent Workers and Entrepreneurs Visa, which is for one year but can be renewed for up to five years. It costs just €83.
---
Do You Need a Remote Work Visa?
No, you do not need a remote work visa on a vacation, since you are essentially only working on vacation for one to two weeks. However, if you want to extend to, say, a couple of months, then you will likely need to apply for a remote work visa – the stipulations of these visas vary depending on the country.
A remote work visa is a permit that allows you to work remotely in a new destination. They are typically easy to obtain and don't require lots of paperwork. The fees for these visas vary greatly, with Portugal offering a one-year visa for just €83, while Barbados' program is costly at $2,000 USD.
There is a time limit on a remote work visa, and they usually last up to 12 months, but this can be longer or shorter depending on the country.
A remote work visa is more favorable than a tourist visa because it offers security and means you don't need to do a visa run. These visas are also very beneficial to the country's economy because it means that work isn't taken away from the locals.
Also, digital nomads tend to eat out a lot, and their spending per head tends to be higher than locals, so local businesses benefit greatly.
Which Countries Offer a Remote-Work Visa?
Georgia
Croatia
Czech Republic
Estonia
Iceland
Germany
Norway
Portugal
Spain
Malta
Hungary
Antigua & Barbuda
Anguilla
Barbados
Bermuda
Cayman Islands
Montserrat
Dominica
Bahamas
Curacao
Saint Lucia
Costa Rica
Mexico
Panama
Brazil
Dubai
Taiwan
Sri Lanka
Mauritius
Cape Verde
Seychelles
What About Taxes?
On a workation, provided it's not a very long one (i.e., one year plus), you still pay taxes to your country of residence.
It gets complicated if you want to stay for longer and transfer onto a remote work visa, with some countries stating you need to pay income tax in your home country and some stating you need to pay tax to the new country depending on your annual salary.
---
How Do You Plan The Perfect Workation?
There are many prerequisites to ensure the perfect workation, from effective planning and budgeting pre-departure to ensuring you allocate your time wisely and don't neglect your social life once in your new destination. Below we have listed some tips to help make a workation work for you:
Allocate Your Time
Plan your time carefully; you want to maintain a good work-life balance on your workation. Use time management tools like Toggl and Trello to ensure you're not juggling multiple tasks and working late into the night when you should be out enjoying your new location.
On the other hand, it's important not to spend too much time having fun and miss a deadline. Balance is key; you will know best how to manage your time to guarantee success.
Don't Neglect Your Social Life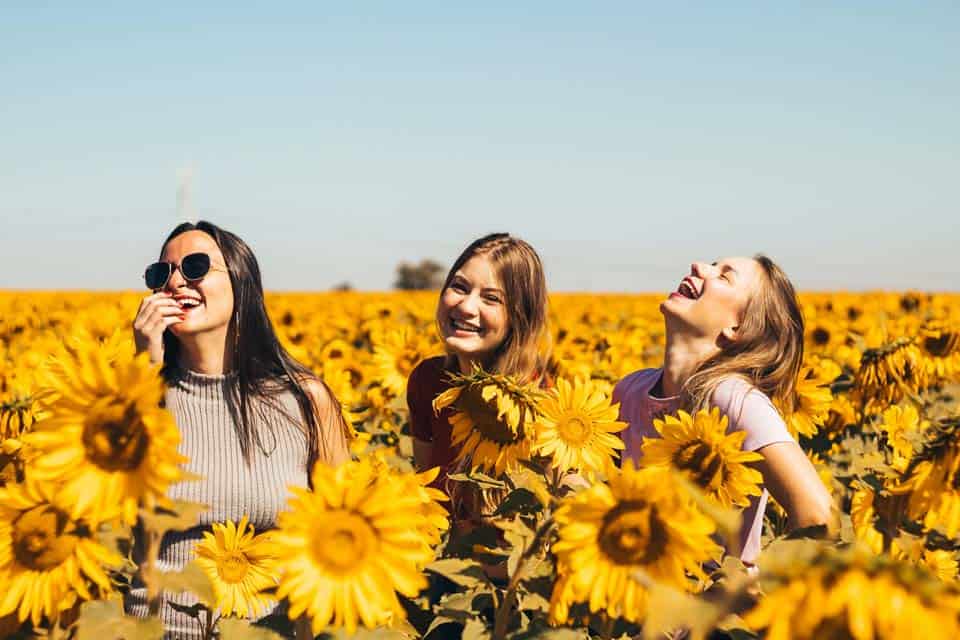 As we mentioned, it's important not to allow yourself to get too burdened with work and miss out on making lasting memories.
We understand it can be difficult to make new friends, especially in an unfamiliar place. Luckily, many remote work locations host regular digital nomad events and have online communities and other opportunities to expand your social circle.
Going on a workation isn't all about work; it's important to have fun and explore too!
Pick Work-Friendly Destinations
Choosing a location that is conducive to productivity is vital. For example, choosing a city with good internet connectivity and lots of like-minded people is better suited for a workation than a remote cabin in the woods.
Some important things to consider when choosing your destination are good internet, a high digital nomad community, and a reasonable cost of living. It's good to also look into whether or not that location offers a remote work visa would you decide you want to stay longer.
Plan, Plan, Plan
Whether or not you can commit to a workation depends on your organization's flexibility, your team's willingness, and above all, you! You need to put your organization skills to the test and plan effectively.
Look into whether or not you have enough savings to accommodate going away for 2+ weeks, look into the destination – does it have good internet connectivity; is it a cheap destination?
Planning is essential to a successful workation.
Have a Big Enough Budget
One of the biggest issues with workations is that they can be expensive; there's accommodation, food, transport, etc., to consider. It's important to start saving well ahead of time so that you're not panicking about money when the time comes to jet off.
Of course, it's still possible to take a workation with a tight budget – choose cheaper destinations like Bali, Mexico, and Portugal or stay for just one week instead of two-three.
---
Workation FAQs
How do I ask for a workation?
If your company is not familiar with the remote-work culture, then you need to be very explicit on why you want a workation and how it is going to benefit the company. You could say something like: This might sound crazy but I would like to know if I could work remotely for some time. I think it is a good way for me to clear my mind and focus on the project that needs to be done.
Why is workation important?
Workation is important because it allows employees to escape from the stress and mundaness of working in an office, which could often be bad for productivity. A workation can help rejuvenate the mental health of an employee and make him or her more productive.
---
Final Verdict
The workation phenomenon has swept the entire world and it is not looking like it's going away anytime soon. By combining travel and work, this hybrid work culture is something that future employees and employers must look out for!
Disclaimer: Some of the links above are affiliate links. That means if you book or make a purchase through the links, we will earn a small commission at no extra cost to you! The money will help run this site! Thank you!