The capital city of Atlanta is known for having one of the busiest airports in the world, world-famous hip-hop culture, historical significance in the Civil Rights Movement, and as the birthplace of Coca-Cola. The city is home to several important landmarks in the United states, including Martin Luther King, Jr. National Historical Park and Bank of America Plaza.
As one of the biggest metropolitan hubs in the American South, Atlanta is a city rich with culture, arts and entertainment. There are many things Atlanta is famous for, which is why we have decided to write an article highlighting it.
Here are 11 things Atlanta is known for!
---
What Is Atlanta Known For?
1. Martin Luther King Jr.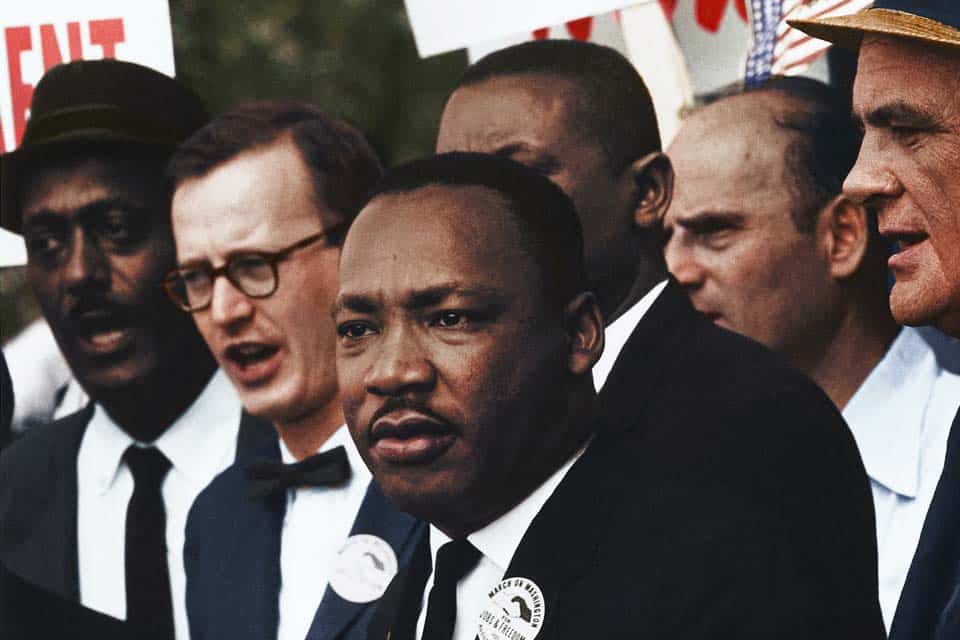 Born in the Georgian state capital of Atlanta, Martin Luther King Jr. is undoubtedly the most famous person from Atlanta. This well-known civil rights activist has become a household name across the world, even today, some 60 years later.
One of the great unelected leaders, Luther King Jr's role in the American Civil Rights Movement of the 1950s and 1960s was key to the eventual introduction of the Civil Rights Act, which ended public segregation across America and gave hope to millions of African-Americans.
Martin Luther King Jr. rose to prominence within the Civil Rights Movement following Rosa Parks' arrest in December 1955. She refused to give up her segregated seat on a bus in Montgomery, Alabama because there were no more seats available.
Black community leaders including Luther King Jr formed the Montgomery Improvement Association, or the MIA as it was known, which led to a complete boycott of the Montgomery bus network. The boycott was a success, as in November 1956, the American Supreme Court ruled that segregated seating was unconstitutional.
The activist had a creative and powerful way with words, evidenced in his "I Have a Dream" speech. It was a rousing and passionate plea, in front of thousands, for equality in his vision of the future of the United States.
Whilst this was likely his most famous public appearance, it was far from his only contribution to the cause, and will forever be remembered as a monumental figure in the fight for equality.
Martin Luther King Jr. was assassinated on his motel's balcony, shortly after participating in a march for underpaid African-American sanitation workers. His assassin, James Earl Ray, was captured two months later at London's Heathrow Airport and was eventually sentenced to 99 years behind bars.
2. Having The Busiest Airport In The World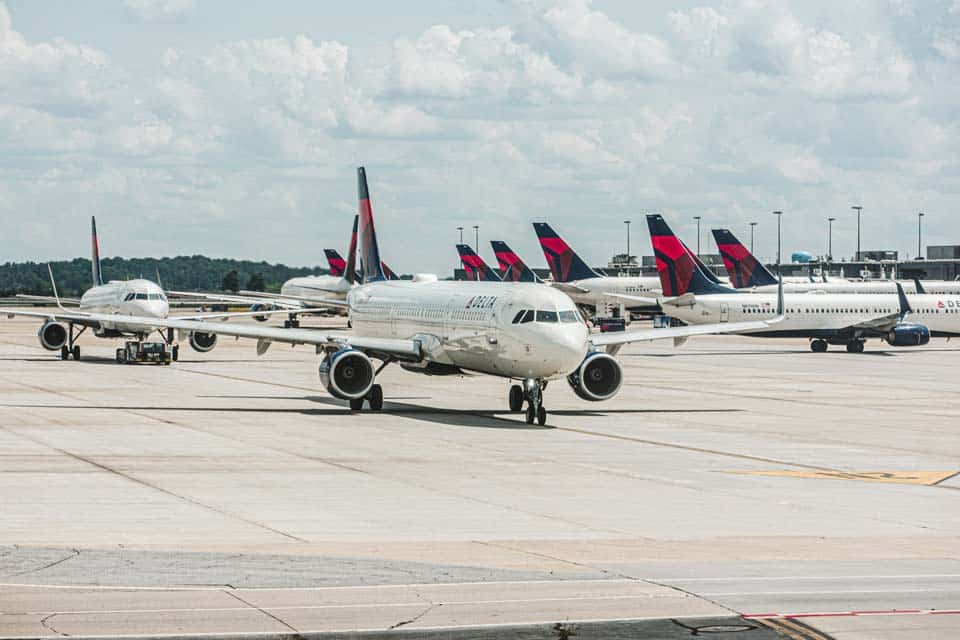 Apart from a one-year hiatus due to the Coronavirus pandemic, Hartsfield-Jackson International Airport in Atlanta has been crowned the busiest airport in the world every year since 1998.
It's an incredible record, and with the city of Atlanta strategically placed as the epicenter, or 'main hub' if you like, of Southern United States, then it's easy to see why, and how the airport keeps its crown year after year.
Apart from its excellent location, the airport is also the global headquarters of one of the largest airlines in the world, Delta Air Lines. They operate over 5,400 flights every single day, with just over 1,000 of those taking off from the runways at Hartsfield Jackson Atlanta International Airport.
Over 75,000,000 passengers passed through the gates of Atlanta in 2021. Prior to the Coronavirus pandemic though, 2019's numbers were a meteoric 110,500,000 total passengers.
3. Gorgeous Street Art
Street art has blown up in recent years thanks to the diverse and expressive culture we now live in. Not to mention the rise of prominent street artists like Banksy, whose work has certainly brought local governments to adopt a more tolerant approach to street art.
Photo-sharing apps and social media platforms such as Instagram have also made it incredibly easy, and trendy, to get your picture taken next to the latest artwork that has suddenly appeared on your favorite bakery's wall overnight.
Atlanta is known for producing some of the best street artists in the world, and as a result, is one of the best cities in the country to get a glimpse and marvel at some super creative murals from a whole host of talented artists. Krog Street Tunnel has long been the city's unofficial home of street art, and Cabbagetown too is plastered with some of the finest pieces of street art you'll likely ever see.
4. Sports Teams
If you're a sports fan, then the city of Atlanta is a wonderful place to be. Atlanta is home to a wide range of professional sports teams, and because of this, you can usually catch a game live on the big screen or even in the stadium itself.
Five professional sports franchises are based in Atlanta. MLB's Atlanta Braves, the Atlanta Hawks of the NBA, the Atlanta Falcons of the NFL, the Atlanta Dream of the WNBA, and finally, the newly formed Atlanta United FC of the MLS. If you're a fan of the lower leagues then even more avenues are open to you, with college-level sports also played across the city.
Tickets are usually pretty easy to source for professional games, with different prices depending on your seat location. As always with live events, don't buy your tickets off of the street or from unofficial vendors. This leaves you open to getting scammed out of hundreds, possibly even thousands of dollars.
Check online or go to the stadium in the days or weeks running up to the event to stand the best chance of getting tickets.
5. Hip-Hop Music
Initially starting out as a sub-genre of electrical music, Atlanta's early hip-hop lyricists jumped on bass-driven, quick-tempo beats to produce iconic-sounding tracks. This completely differentiated Atlanta's hip-hop from the more 'traditional' hip-hop style of New York and other regions that were synonymous with hip-hop production.
Influential and world-renowned artists originating from the city such as Outkast, Lil Jon, Ludacris, and T.I to name a few, helped spawn a new wave of artists, with the likes of Future, Migos, and 21 Savage dominating the charts of today.
Their music has adopted what is known as 'Trap' music, which Atlanta has become synonymous with. If you visit nightclubs across the city, you'll become familiar with the thumping, repetitive yet catchy beats of Trap music very quickly.
With all of that said, it's no wonder that the city is often called the USA's capital of Hip-Hop. Rising talent is given a huge platform to succeed in Atlanta, with a large number of festivals and smaller live venues constantly promoting up-and-coming artists.
6. Birthplace of Coca-Cola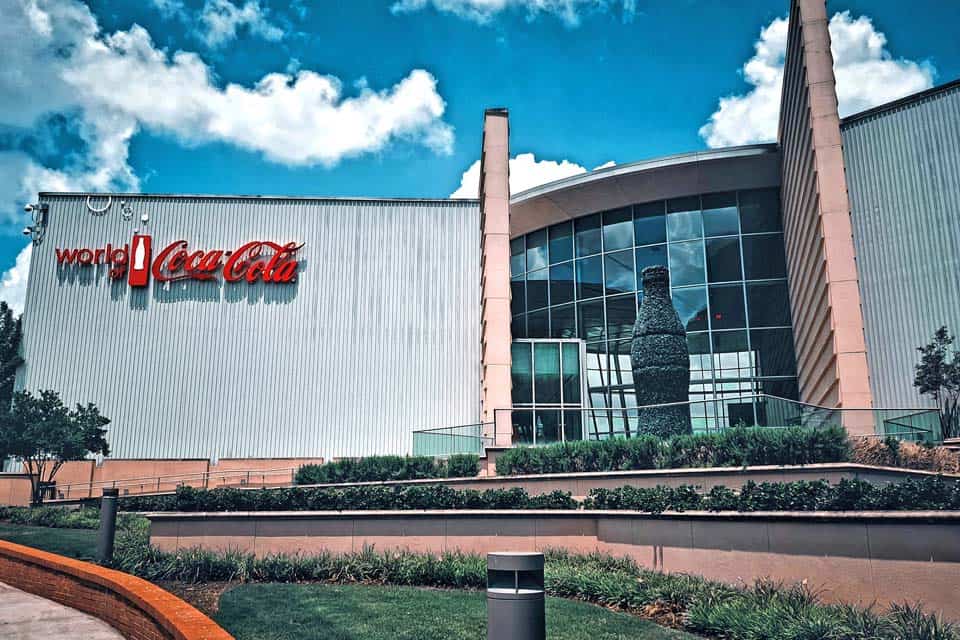 The name of John S. Pemberton might not mean particularly much to you, but he's actually one of the most famous people from Atlanta. This one gentleman's creation has gone on to become the largest-selling beverage of all time, drunk quite literally, by billions of people each day.
Atlanta-born pharmacist Pemberton created Coca-Cola after experimenting with a variety of different ingredients, settling on coca leaves and kola nuts for his recipe. His aim was to create a health tonic that provided a variety of health benefits to the consumer.
Little did Pemberton know, that mixing the sugary syrup with soda would take the world by storm and go on to become the best-selling drink of all time. Many have tried to replicate the iconic drink over the years, but none have successfully recreated the same wonderful and distinctive flavor the original has.
Visitors to Atlanta can trace the origins of the beverage by heading to the famous World of Coca-Cola complex where you can learn about the history of the drink and the brand, as well as get some tasty samples and memorabilia.
7. Diverse Food Options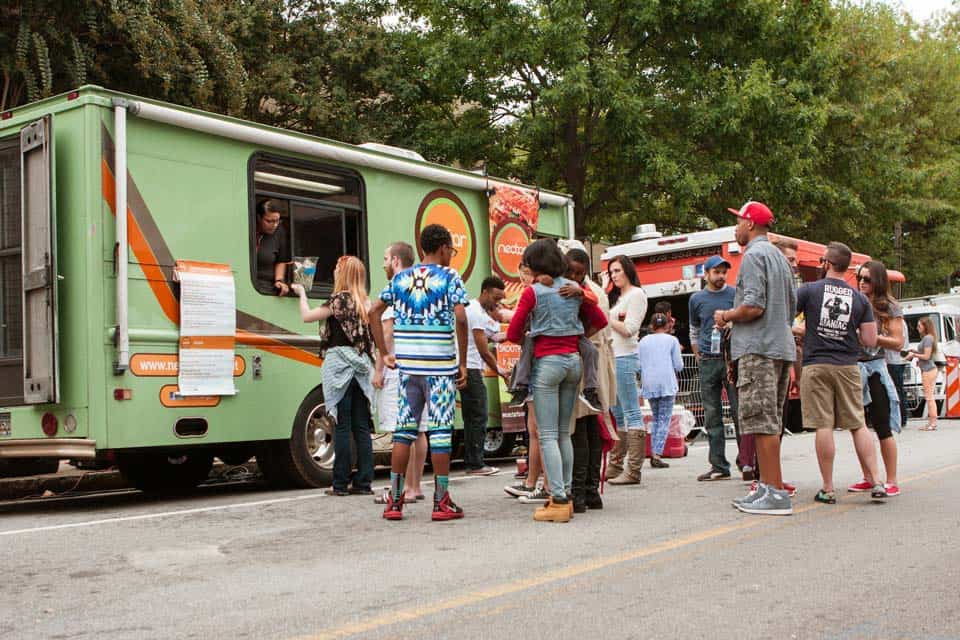 One of the best things about visiting different places is the huge variety of cuisines and dishes for you to feast upon. That's exactly what is so spectacular about Atlanta, the incredible variety of restaurants on offer.
Traverse the city and almost immediately, the enormity of international cuisines on offer becomes apparent. Atlanta has historically and still is, home to a number of international communities due to its important location within the States. Unfortunately for the consumer, it makes picking what to have for lunch or dinner a seriously tricky decision!
It'd be rude not to try some traditional Southern soul food when in the South's capital. Conversely, if you're feeling like you want to pig out on something a little more international, Atlanta has got some fiery Jamaican spots for you to visit. Fancy something Mediterranean? ATL's got you covered, with an abundance of tasty Italians and some of the finest Spanish tapas on this side of the pond.
8. Having "Peachtree" As The Street Name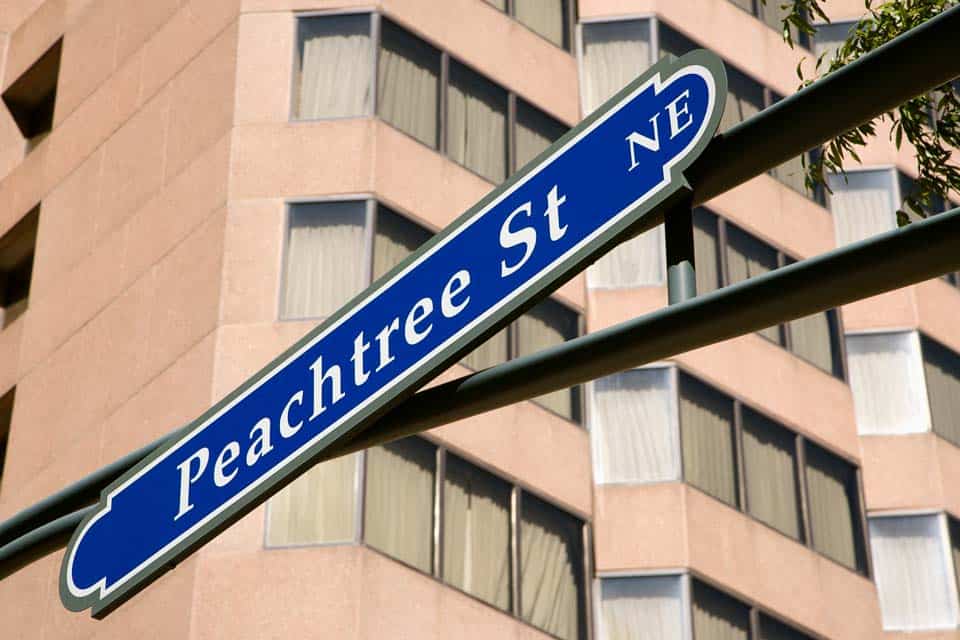 The state of Georgia is famous for its tasty peaches, but did you know there is actually a whopping seventy-one streets in Atlanta with some variety of "Peachtree" within its name?
According to a story told by Atlanta residents, the city underwent major redevelopment in the years following the American Civil War, and having "Peachtree" within your street name was considered a sign of wealth.
This can be proven by one of the most central, and expensive locations in the city being named Peachtree Street. The Bank of America Plaza, which is the city's tallest building, resides on said street.
Because of this, many developers began naming roads containing the fruity word, and soon enough, a huge number of roads across the city were named "Peachtree". Whether this is accurate or not, we're unsure, but it certainly sounds believable.
There's a running joke among Atlantans, which is if you make a right and two lefts on any street, you'll end up on some variety of Peachtree.
9. The Varsity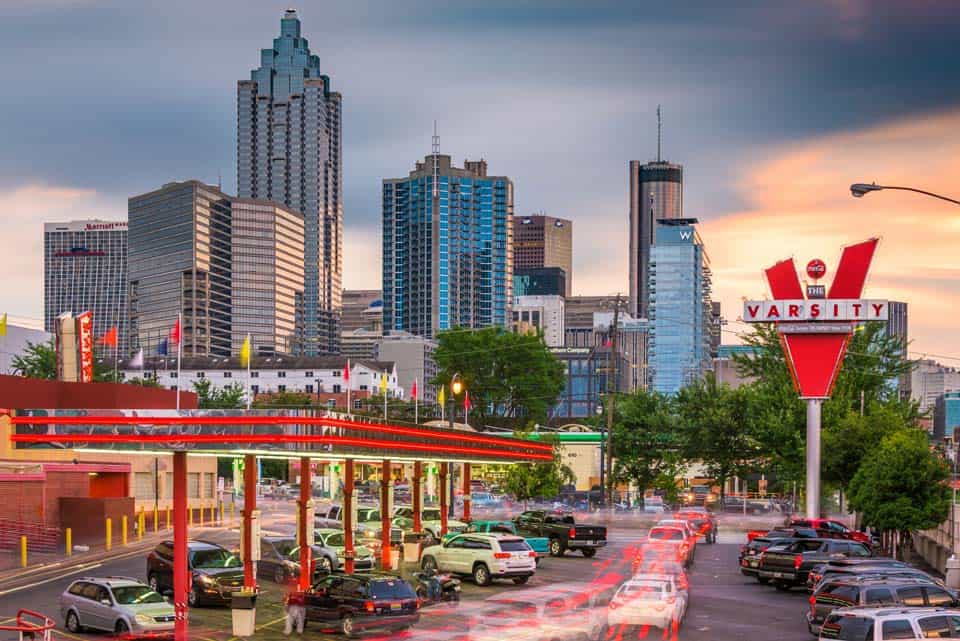 Few fast-food establishments come with the history and reputation that 'The Varsity' does. It's been a favorite of Atlantans for almost one hundred years, and for good reason too – the food is mouth-wateringly tasty.
So tasty in fact, that a number of serving US Presidents have even dined at the restaurant including Barack Obama, Bill Clinton, George H. W. Bush, and Jimmy Carter. Pretty impressive, right? Well, did we mention that, with over 800 seats, the diner-style eatery is also officially the world's largest drive-in restaurant?
On the menu are some of the country's classics including freshly grilled burgers and fries, hot dogs with a variety of toppings, and perhaps some of America's best onion rings. Oh, and the shakes are pretty good too! One of the restaurant's signatures is the Frosted Orange shake, which you can't find anywhere else.
It is no wonder why The Varsity is one of Atlanta's most famous restaurants!
10. Known As City in a Forest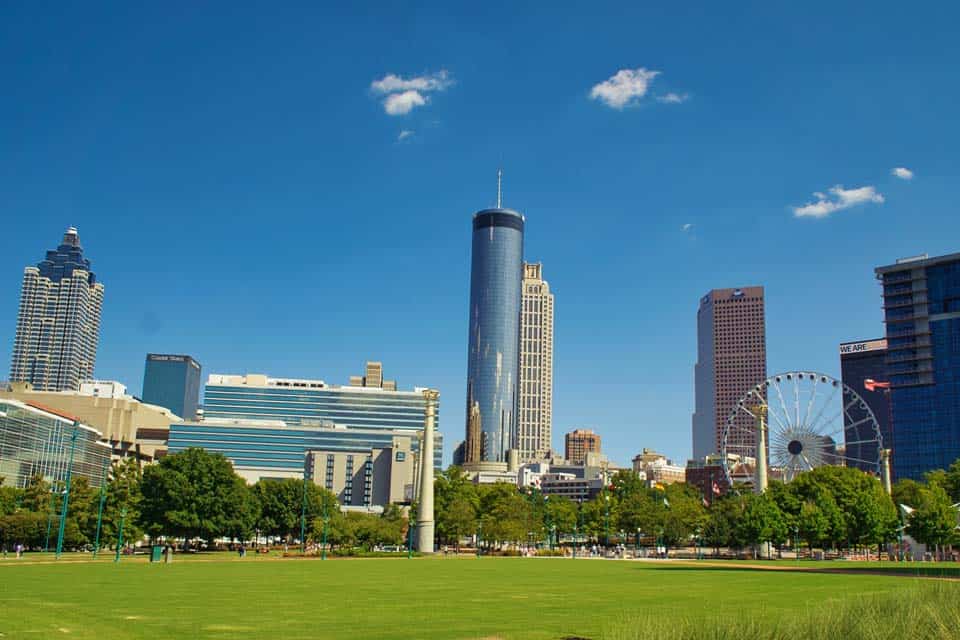 There's something so calming about being in, and around, nature. It's fresh, it's serene, and you feel less stressed almost immediately. Luckily for residents of the sprawling city, Atlanta is actually America's most forested major city.
By exploring most neighborhoods, you'll surely notice the vast amount of tree coverage, even in the densest areas of Atlanta's urban jungle. Astonishingly, almost 50% of the area of metropolitan Atlanta is covered by trees which not only gives it a completely different cityscape from other major US cities, but it also benefits residents' health too.
Unfortunately, no city can escape the massive urban development of the 21st century, with apartment buildings and skyscrapers being built at an alarming rate. To protect Atlanta's precious and rare tree canopy, volunteers and non-profit organizations have worked with the city's government to prevent developers from flattening large areas of nature's lungs.
11. Bank of America Plaza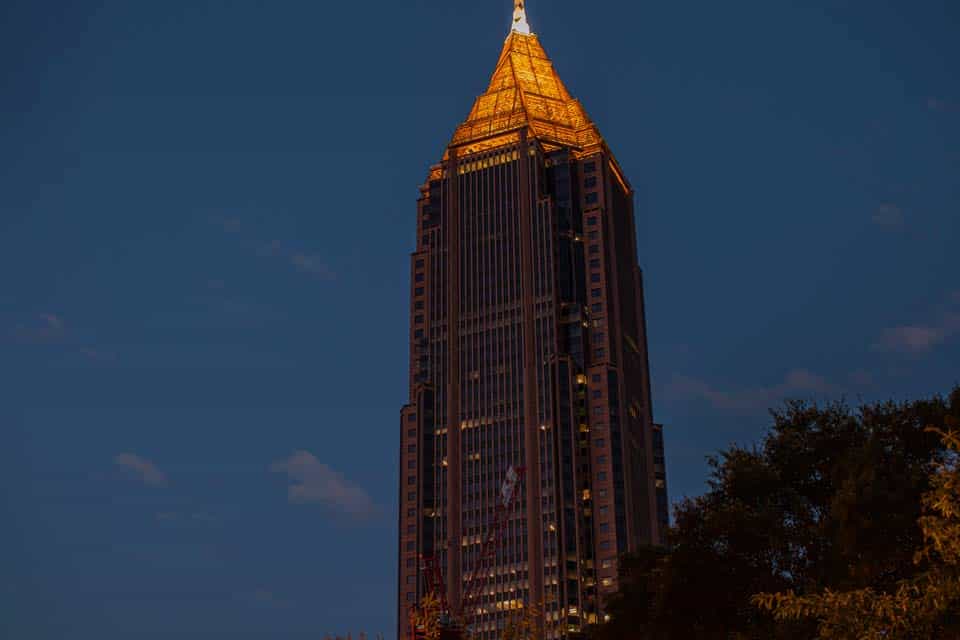 Dominating Atlanta's skyline and one of the most famous landmarks in Atlanta is one of the tallest buildings in the United States – the Bank of America Plaza. Completed in 1992, the skyscraper is the state of Georgia's tallest, and also holds the record for the tallest building located in a state capital.
In contrast to the other skyscrapers in the city, the Bank of America Plaza has been built at a 45-degree angle to the street grid, maximizing the stunning views of the city below.
Unfortunately for thrill-seekers, the building is off-limits to the general public. Turning up unannounced hoping to get some panoramic views of Downtown Atlanta will cause you to get ejected by security.
For an added touch of luxury, the developers of the building decided to completely cover the spire in 23-karat gold leaf which shines brightly in the Southern sunlight.
---
Atlanta Most Famous FAQs
What Are Some Interesting Facts About Atlanta Georgia?
Here are some interesting facts about Atlanta:
1. The 1910 matchup game between the Atlanta Crackers and Mobile Sea Gulls is the fastest baseball game ever. It was 32 minutes long.
2. Atlanta is home to the world's busiest airport, Hartsfield-Jackson Atlanta International Airport!
3. Atlanta is the only city burned to the ground during an act of war. It was done by Gen. William Tecumseh Sherman on November 15, 1864 during the American Civil War.
Why Is Atlanta So Popular?
Atlanta is one of the most popular cities in the United States due to its thriving economy, diverse culture, and vibrant nightlife. The city has a wealth of entertainment options, from its numerous sports teams to its art galleries and museums. Additionally, Atlanta's vibrant music scene offers a variety of genres from hip-hop to classical and the city has unique cuisine ranging from soul food to Southern BBQ!
---
Final Verdict: What Is Atlanta Georgia Known For
So, that just about finishes up our list of things that the amazing city of Atlanta is known for. Whether you're a huge sports fan, a massive foodie, a history lover, or someone that enjoys taking strolls amongst nature, Atlanta's got something for everyone. It's a diverse, creative and proud city that will capture your heart when you visit!
Disclaimer: Some of the links above are affiliate links. That means if you book or make a purchase through the links, we will earn a small commission at no extra cost to you! The money will help run this site! Thank you!