Lanquin is a small village located midway between the beautiful island of Flores and the famous town of Antigua. Most people come to Lanquin mainly for one reason: to visit the natural pools at Semuc Champey. However, the village of Lanquin does contain some amazing natural landscapes and a very relaxing atmosphere.

If you have just arrived in Lanquin Guatemala and are looking for the best Lanquin hostel, you have come to the right place. 
Here are three of the best hostels in Lanquin we recommend!
---
The Best Hostels In Lanquin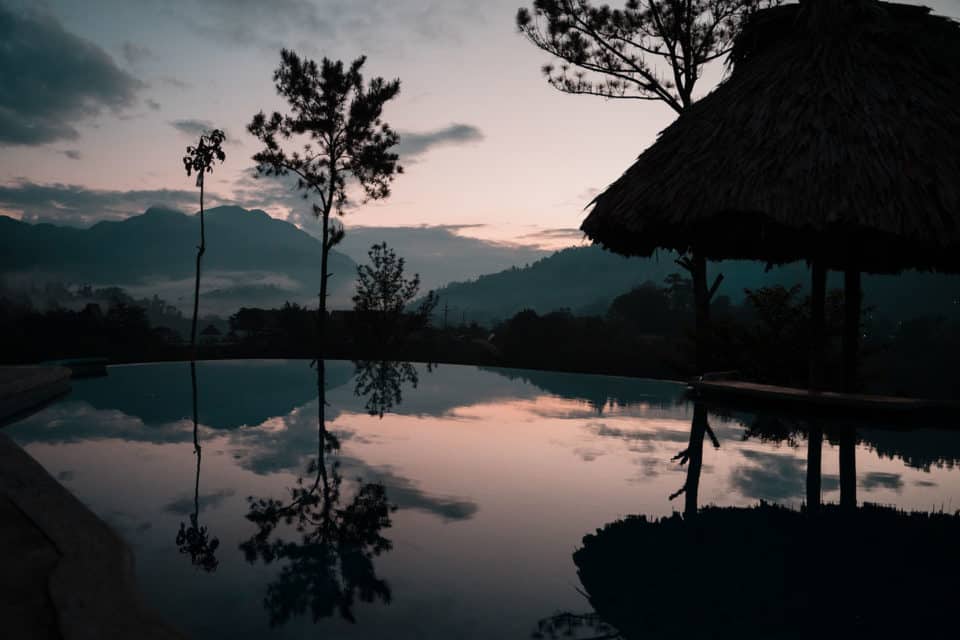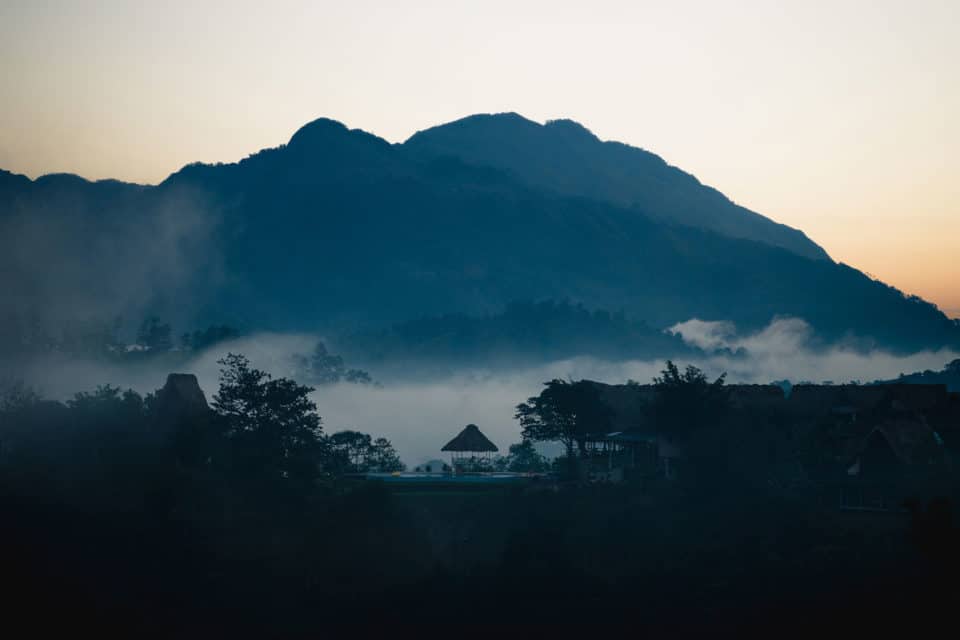 If you have to pick a hostel to stay at Lanquin, my personal recommendation would be Vista Verde Hostel. Located about a 15-minute walk from the center of town, Vista Verde hostel feels like a haven in the jungle. Transport is usually arranged for free from where you are dropped off to the hostel so you don't have to hunt for the hostel on your own.
The hostel offers a clean and beautiful swimming pool with lush views, as well as an on-site restaurant with plenty of options and affordable prices. Its WiFI is quick and reliable, and honestly surprised us given the location. Lastly, the dormitory rooms and private rooms are both clean and affordable!
The hostel can also help arrange tours for tubing, caves, and Semuc Champey! And when you are ready to explore other parts of Guatemala, Vista Verde can arrange shuttle buses for you!
Best Hostel In Lanquin For Partying:

Zephyr River Lodge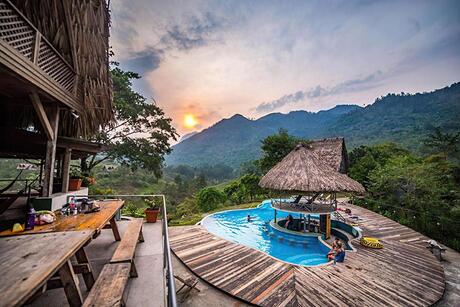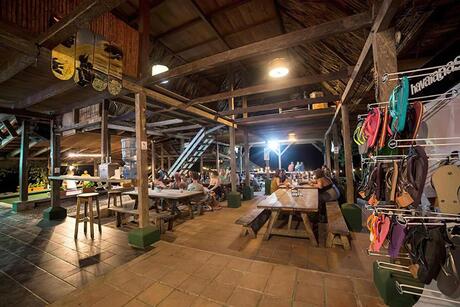 Zephyr River Lodge is by far the best hostel to stay in Lanquin if you want to party hard. It has a pool and a hot tub and music that goes on until 4 AM every night. If you want to party until the sunrise, then Zephyr Lodge could be the place for you.
However, if you are a traveler that would like to get a good night's rest, then maybe Zephyr isn't the right place to stay. The WiFi isn't as reliable as I would like and doesn't reach the rooms.
The hostel does have an on-site restaurant and bar, but the quality just wasn't as good as some of the restaurants in town.
If you are looking for a social hostel to party, Zephyr is for you. Otherwise, I would not recommend it!
Best Hostel In Lanquin For Views: El Retiro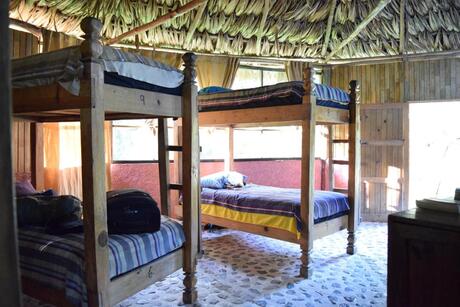 El Retiro is the best hostel in Lanquin for views. It is situated next to the river, so guests can sit on a sun lounger, take in the sun, and admire the peaceful views every day. The hostel has plenty of amenities for guests to enjoy, from an on-site restaurant to a volleyball court to ping-pong tables. Guests will never be bored here.
El Retiro is quite a social hostel, and the evening happy hour always ends up being a lot of fun. However, the music does go on until late at night, so guests might not be able to get good rest. The WiFi also only works at the restaurant, which is situated quite far from the rooms.
Personally, we didn't find the beds in the rooms too comfortable either. But for its location, atmosphere, and price, El Retiro is an amazing deal!
---
Like this post? Don't forget to save it on Pinterest!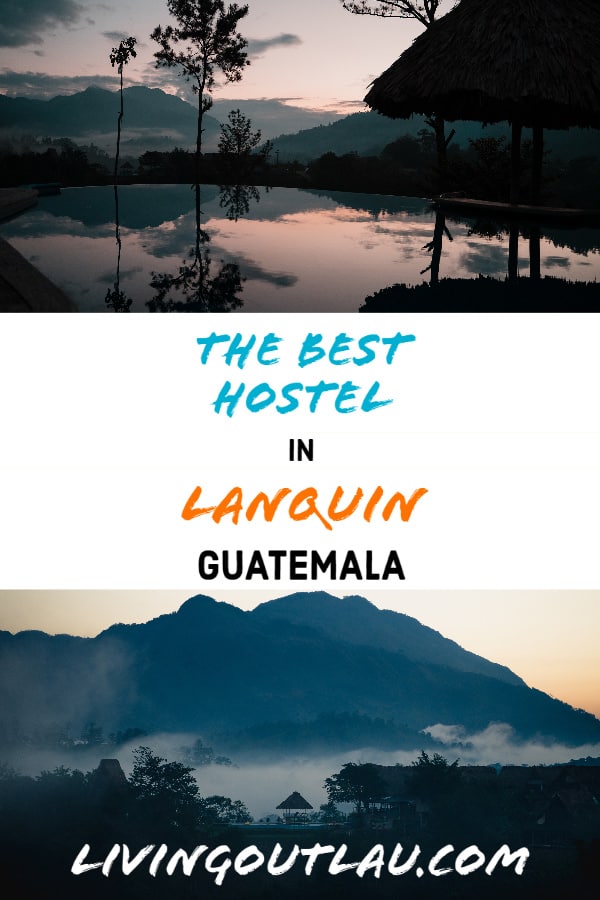 ---
This sums up our guide on the best in Lanquin, Guatemala. We hope our guide has given you what you need to plan the perfect visit to Lanquin.

Any questions? Let us know in the comments!
Disclaimer: Some of the links above are affiliate links. That means if you book or make a purchase through the links, we will earn a small commission at no extra cost to you! The money will help run this site! Thank you!