Located in the midst of the rich Guatemalan greenery, Semuc Champey is becoming a more and more popular destination for tourists. Used to be considered a hidden gem, now people from all around the world are coming to see this natural wonder.

The word Semuc Champey translates into "where the river hides under the stones", which is exactly the phenomenon that allows this natural beauty to occur. As a result, beautiful pools of turquoise water are created along with a lush green environment.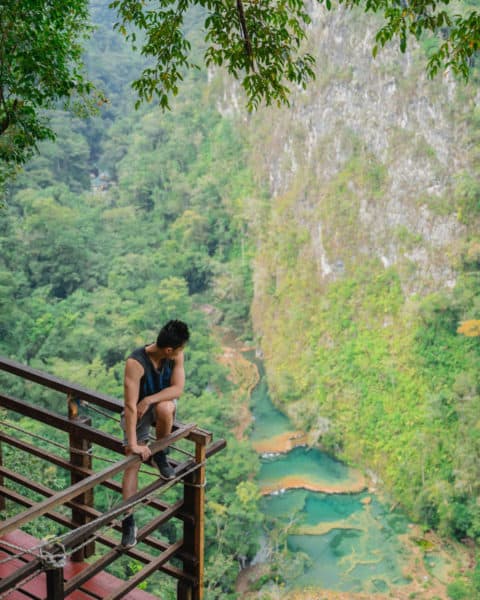 With great beauty comes great sacrifice. To reach this beautiful destination, you either have to take transportation from the nearby town of Lanquin or stay in a nearby hostel in Semuc Champey. This seems kind of intuitive but remember Semuc Champey is in the middle of nowhere.

Your hostel will be your lifeline.

So if you do decide to stay in Semuc Champey to make going to the pools much easier, you must find the best hostel to stay in.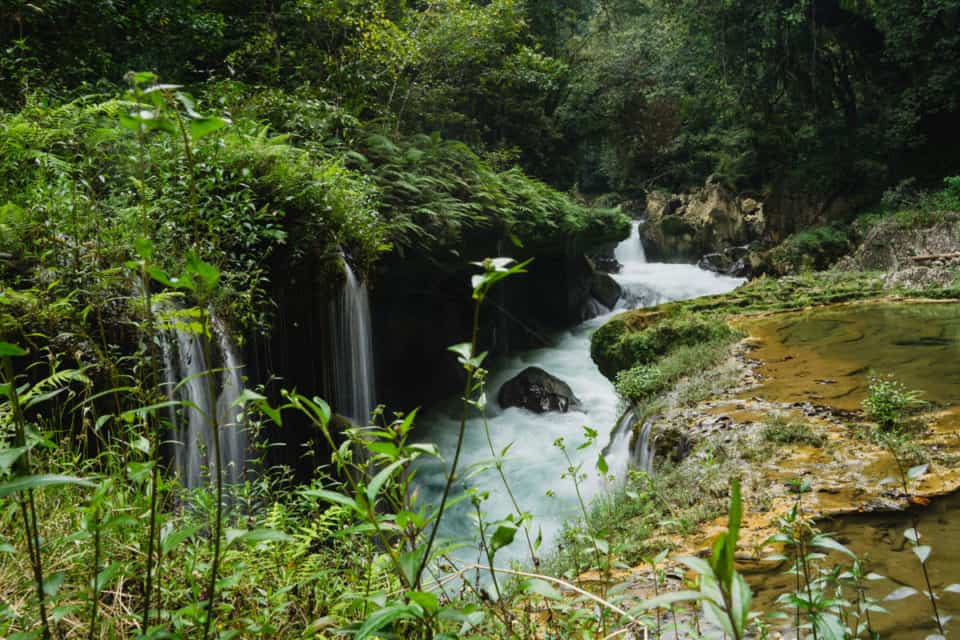 ---
The Best Hostel in Semuc Champey
Semuc Champey is located about 45 minutes away from the main town of Lanquin. Many people do a day trip out of Lanquin because food is more accessible there, there are more living accommodations and easier access to everything. But if you do decide to stay in Semuc Champey, there are some things you need to know.

There are several living accommodations in Semuc Champey but very few restaurants and no stores. That means that your living accommodations will also be your restaurant, your place to sleep and socialize, and possibly your place to take tours from.

Selecting the right accommodation is extremely important and will probably make or break your trip. But worry not, we have done the research for you. The best hostel to stay in Semuc Champey is:
Greengo's Hostel is hands-down the best hostel and accommodation in Semuc Champey. Wait, hostel? I don't want to share my room with 5 other guys who haven't showered in days. Don't worry they offer much more than the typically shared rooms. Here is what the best hostel in Semuc Champey has to offer:

1. Only 10 minutes walk to the park of Semuc Champey itself, which makes doing a DIY tour much easier.

2. Very colorfully and whimsically designed buildings!

3. Affordable shared rooms or luxurious private rooms that are both clean and comfortable.

4. Hot water in every shower!

5. An amazing restaurant with a variety of cuisines at a modest price.

6. A fully stocked bar for all the alcoholics!

7. Board games, ping-pong table, and volleyball court to keep you from being bored.

8. Free pickup from Lanquin (where you will be arriving in the shuttle). It's a 45-minute ride!!

9. Recently opened swimming pool!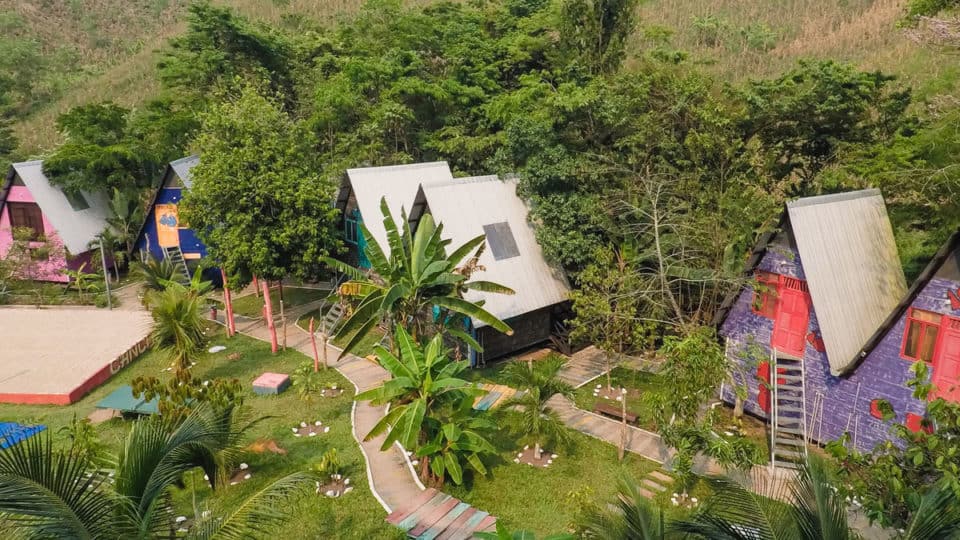 Verdict: This is THE best hostel out in Semuc Champey! You will not find one with better amenities and staff!

Overall Rating: 5/5
There is nothing more important than your living accommodation when you are traveling abroad. My experience at Greengo's hostel was like finding a home away from home. The people I have met were incredibly friendly and open-minded. The food at the restaurant was well-priced and delicious. The rooms were cleaned and the beds were beyond what I expected.

Wi-Fi did shut off at 7 PM which was difficult for a travel blogger like me. But you have to keep in mind that this hostel is in Semuc Champey, which is pretty much in the middle of the jungle, though not as much as the Tikal ruins in Guatemala. You are lucky to have Wi-Fi, you definitely won't get cell service though.
Find more about Greengo's Hostel here!
---
Have you been to Semuc Champey or Greengo's Hostel? What did you think of it?? This was definitely one of my favorite moments in Guatemala. Let us know in the comments!!!
Disclaimer: Some of the links above are affiliate links. That means if you book or make a purchase through the links, we will earn a small commission at no extra cost to you! The money will help run this site! Thank you!