There are plenty of adrenaline-pumping activities in San Gil, the adventure capital of Colombia. The most famous of such is extreme white water rafting in Rio Suarez.
Rio Suarez is one of the few places in South America to contain level 5 rapids, the highest level a rapid can be until it becomes likely death or injury. Even at level 5, skilled maneuvers and precise timing are required to successfully overcome the rapids. Failure to do so might result in injuries, death, or dismemberment. 
I hope I haven't scared you away yet. There are inherent risks with any adventure sports. With this post, you will find all the information you need about rafting in San Gil, one of the best things to do in San Gil!
---
Where To Get Tours For Rafting In San Gil?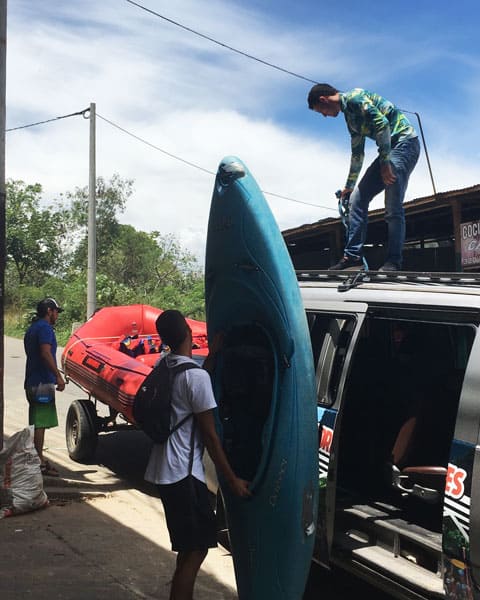 You might be tempted to secure your rafting tour before arriving in San Gil, but that is a big mistake. There are so many tour agencies throughout San Gil that you will undoubtedly stumble upon one while walking around the town. If you make your reservation online in advance, you will pay a lot more. 
Another thing to do is don't forget to bargain! One of my friends ended up paying double than what I did because she forgot to bargain! The tour agencies are high balling you and they expect you to bargain. 
When you sign up for your rafting tour, make sure you are signing up for rafting in Rio Suarez, not Rio Fonce. Rio Fonce has rapids of class 2 & 3 and is a great choice if you are traveling in Colombia with kids. Rio Suarez, on the other hand, has rapids of class 4 & 5, the kind that will fill your veins with adrenaline. 
Discuss with the tour company what is included in the rafting package. Whether lunch is included (and what kind), what type of equipment is provided, what is expected to bring, and where and what time to meet up. Concerns about safety? This is where you get your answers. 
---
Our Experience Rafting Rio Suarez In San Gil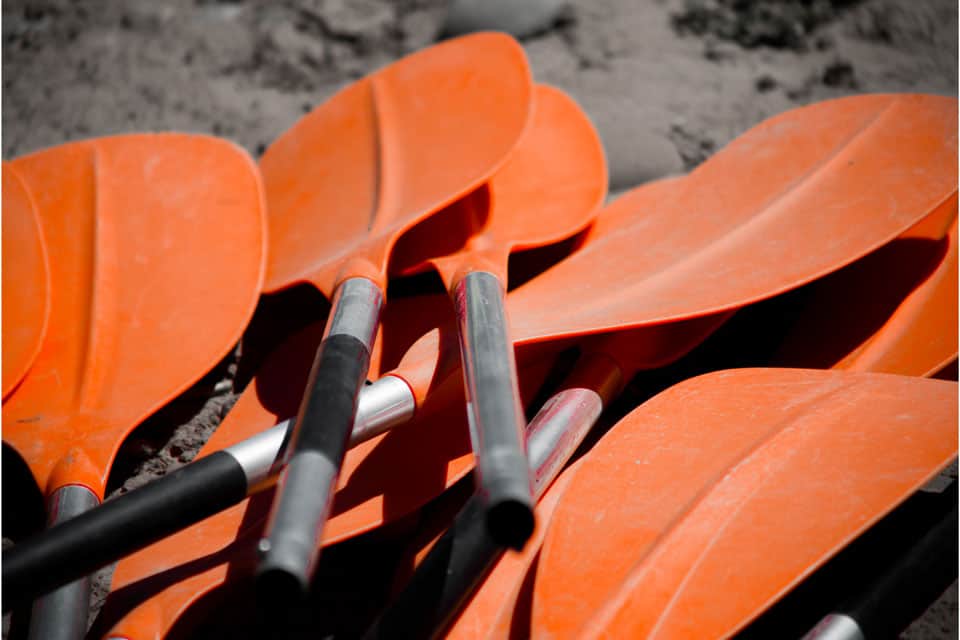 Raft Guide For Rafting in Rio Suarez, San Gil
Anyone that has done white water rafting knows how important it is to have a good raft guide. Raft guide is a qualified trained professional that gives instructions to the team. He or she sits at the back of the rafting and controls the steering as well.
The raft guide I had for my rafting journey in Rio Suarez was quite a special one. He did not speak any English, but he definitely made it up in his volume and enthusiasm. 
Luckily for me, I have been traveling in Latin America for 8 months at that time and I understood half of what he was saying. With the help of my Spanish-speaking teammates, I was able to understand the guide's instructions perfectly, after a bit of practice. 
If you don't speak any Spanish, you might have a more difficult time.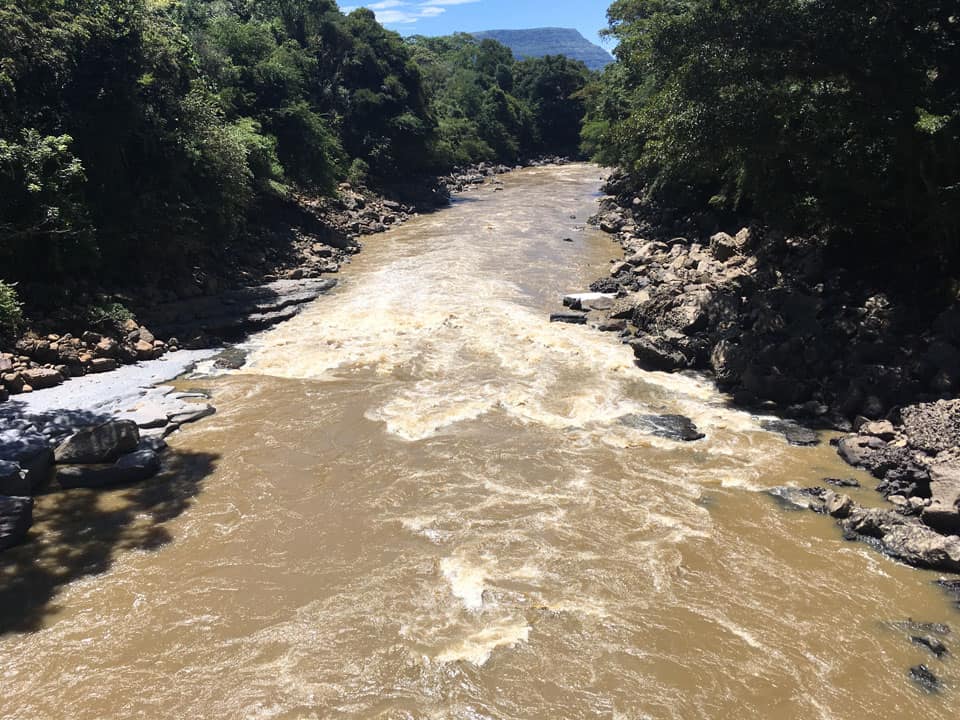 Rafting Down Rio Suarez in San Gil, Colombia
Before we went down into the river, the guide had us sign a paper that says they are not responsible for any injuries, death, or dismemberment. At that point, the reality started to hit. Rafting has always been fun for me but I never thought it could be life-threatening. I hesitated a little bit and then eventually put my name on that piece of paper.
The guide gave us thorough instructions including the different scenarios of what could happen if you fall off the raft or the raft flips.
How to push yourself out if the raft flips over you, burying you inside. How to properly glide down the river and protect yourself from the rocks that you may hit. The "koala" and "superman" position when you are getting rescued by the kayak.
Everything was clear and well-prepared, much higher than my expectations for Colombia.
After we digested all the information, it was time to practice in the water. We practiced most of the scenarios including rescuing someone from the water, using our paddles to aid in the rescue, and many other circumstances.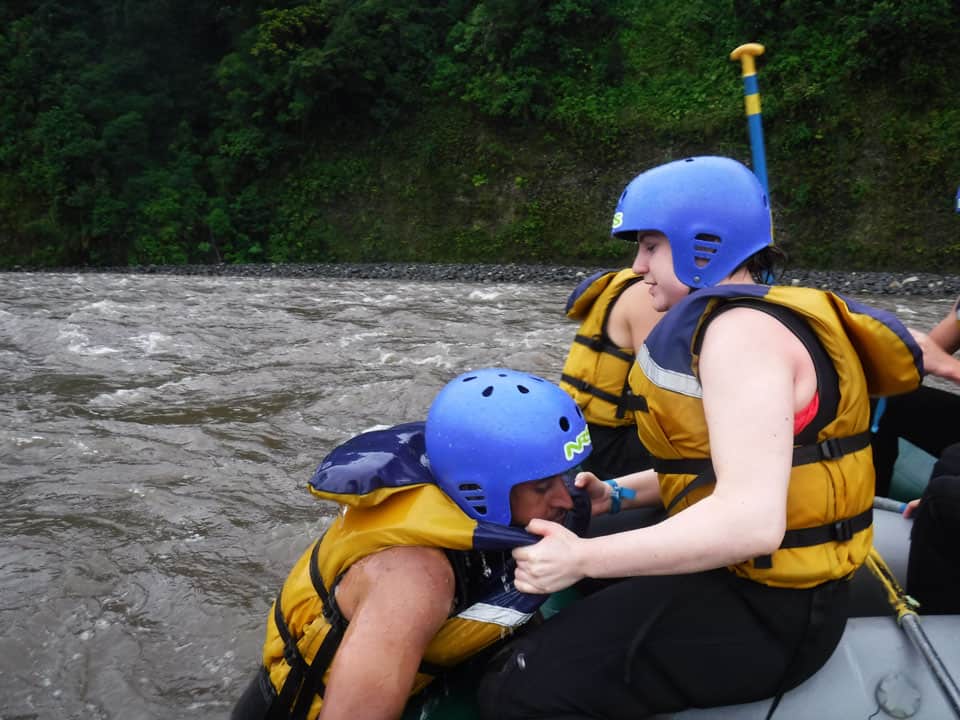 Once we felt confident, the real journey began. There were a total of 2 Level 5 rapids. Matter of fact, we went through the first Level 5 rapid without knowing it.
The raft guide said that the first one was a technical one, meaning that it was mostly dependent on his skill to pass through. It wasn't one with a huge drop or anything like that. However, the second level 5 rapid was nothing like I have seen before.
Before we even arrived at the last level 5 rapid, our raft guide said we might have to get off the raft and walk it, depending on the condition of the river. He feared that the water level might be too low and we would get stuck on the rapid (it hasn't rained in a bit).
We finally arrived at the last level 5 rapid and we parked the raft on the side. We took a little path up some big boulders to observe the rapid from above.
Even before we saw the rapid with our own eyes, we heard it from far away. The rapid had the strength of a tsunami but the unpredictability of an angsty teen. There was no way of predicting how it was going to behave.
The raft guide looked at it for a few minutes and said, "Okay, we are going through the middle, then we have to make a left and quickly make another right. There was no other way to make it through this rapid without flipping the boat.
If you all do exactly what I say, 50% chance we will make it, 50% chance the boat will flip." Then he asked, "Do you guys want to do it?"
With a little bit of hesitation, we all said "Yes."
Well, we didn't flip the raft and no one fell off. The person that was sitting next to me got hit hard and ended up standing (and almost falling off) for a few seconds on the raft. When I saw it, I quickly pulled him down back to his seat.
I remember clearly the raft guide said "Adelante, Fuerte", which means forward strong. I did exactly what he said, I paddled as hard as I could before realizing that our raft was so high above the water that my paddle wasn't even touching the water. The rapids had to be at least 3m (10ft) high.
The last level 5 rapid marked the end of the ~1.5-hour journey down Rio Suarez. We were lucky that day with the weather condition as that last rapid could be much more dangerous had there been more volume of water.
In the end, we celebrated with roasted chicken, potatoes, and of course, beer!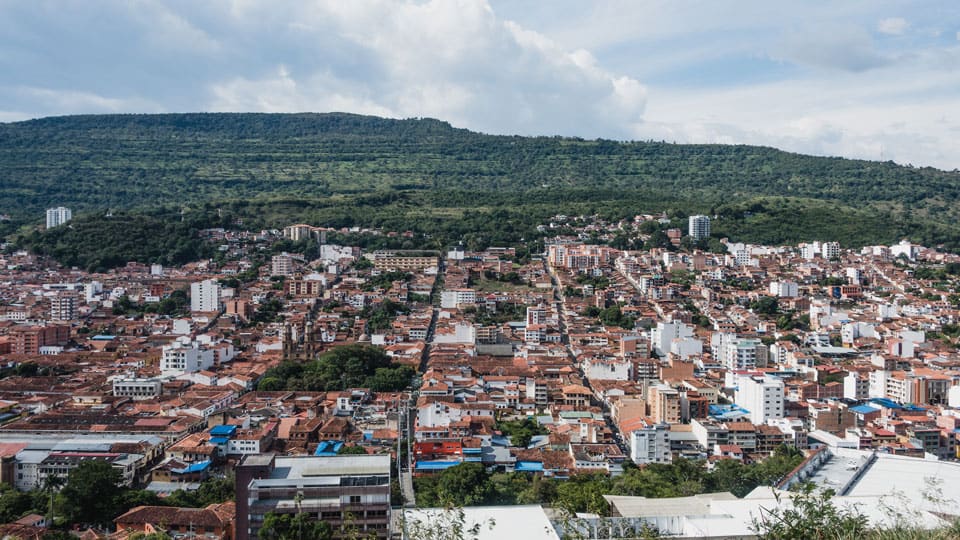 ---
Where To Stay In San Gil, Colombia
Best Hostel in San Gil – Hostel Trip Monkey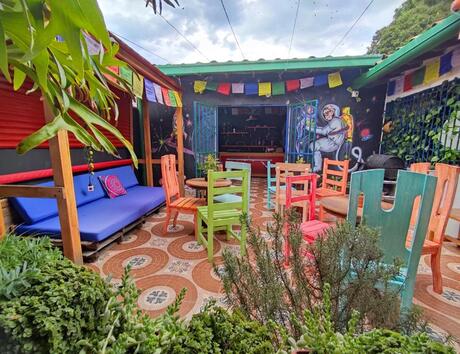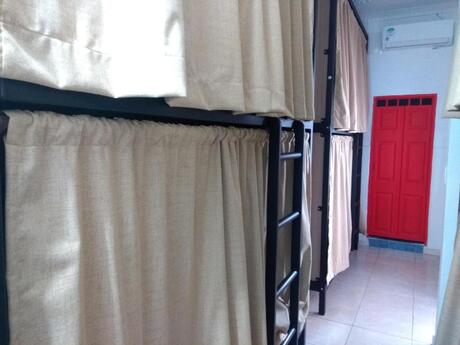 Hostel Trip Monkey is a family-owned hostel with some of the best staff ever. The rooms are nice, there is hot water, an amazing variety of delicious breakfast, and a bar. The owner of the hostel will be your private tour guide too!
Best Hostel in San Gil – Hotel Castillo Resort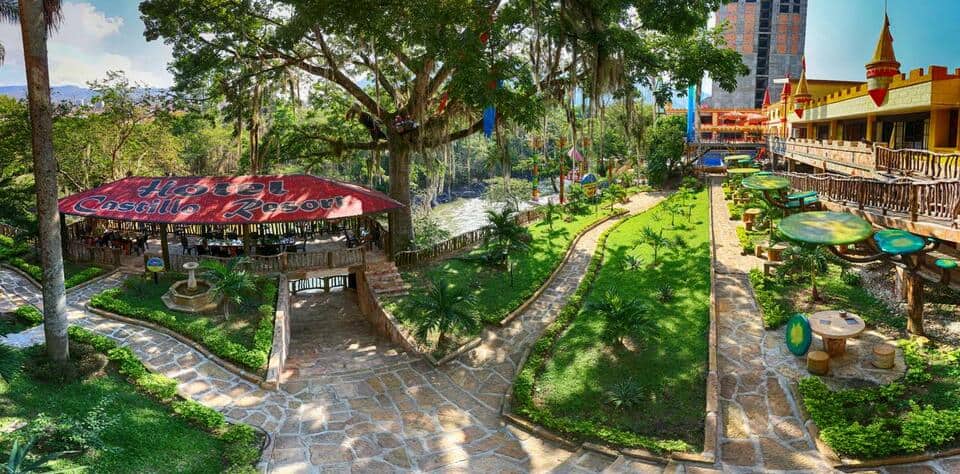 Hotel Castillo Resort is an amazing resort for a fraction of the price you would normally pay.  With an outdoor swimming pool, tanning area, delicious buffet breakfast, and spacious rooms, this hotel has great value for money.
---
San Gil Rafting FAQs
What Level Rapids Do They Have In San Gil?
San Gil offers rafting on two rivers – Rio Fonce, and Rio Suarez. Rio Fonce offers class 2 and 3 rapids and Rio Suarez offers class 4 and 5 rapids.
Is San Gil Worth Visiting?
Yes, San Gil is definitely worth visiting. The city is full of beautiful nature and tons of adrenaline-pumping activities. From exploring waterfalls to caves and beautiful sleepy towns on the outskirts of the city, San Gil has plenty to offer tourists.
---
Like this post? Don't forget to save it on Pinterest!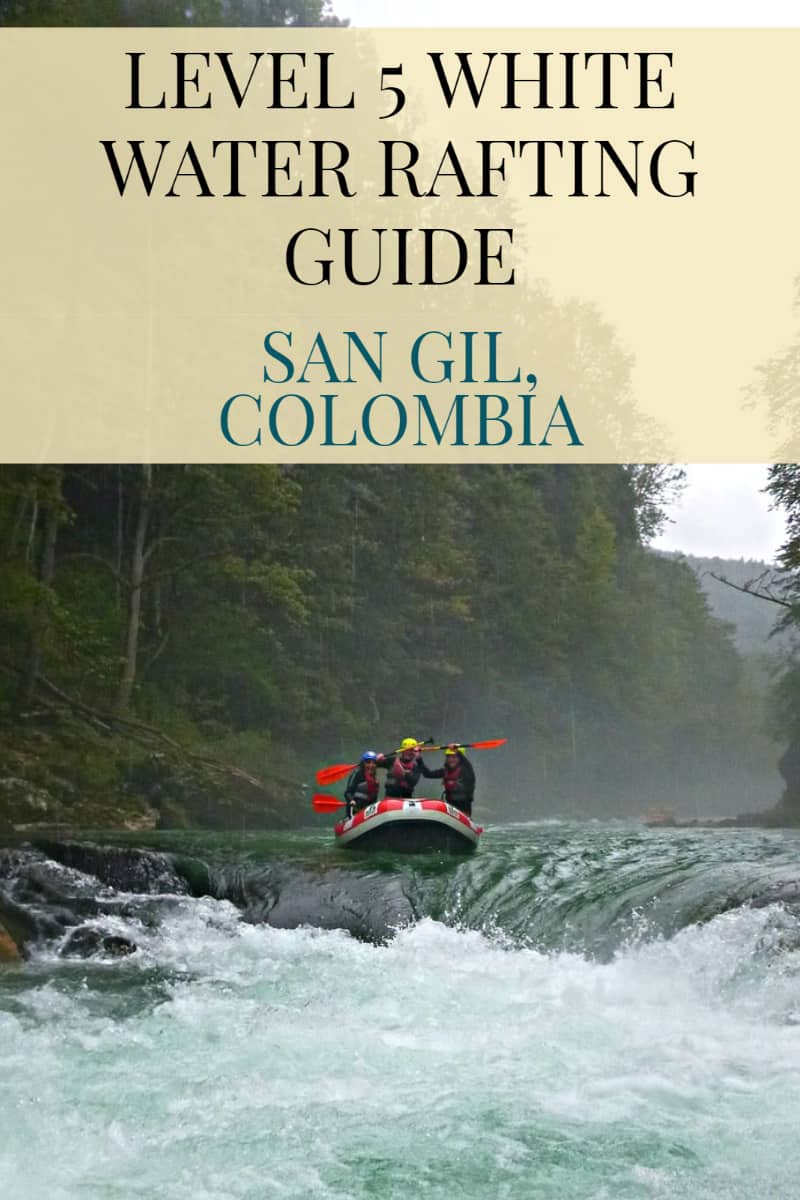 ---
That was my experience with white water rafting in San Gil, Colombia. Rio Suarez was definitely merciful that day and gave me a great time! If you have any questions, feel free to reach out!
Disclaimer: Some of the links above are affiliate links. That means if you book or make a purchase through the links, we will earn a small commission at no extra cost to you! The money will help run this site! Thank you!