Cartagena or Medellin? Which city should you visit on your next trip to Colombia? These two cities are some of the most popular tourist destinations in Colombia, but they both have their unique charms.
While these two Colombian cities have shared similarities, they can be drastically different in many aspects. This means that some travelers might love Medellin, but absolutely hate Cartagena de Indias, or vice versa.
That is why we have written this blog post to compare and contrast Cartagena and Medellin, so that you can make an informed decision about which city is right for you! In the end, we will sum up our findings and see which city comes up triumphant in the Medellin vs Cartagena battle!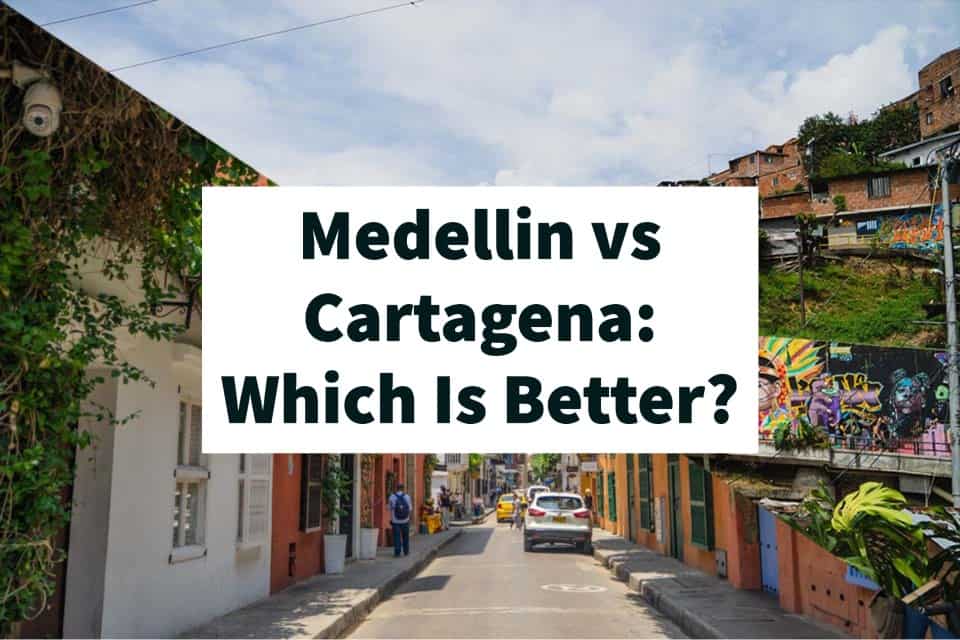 ---
What Is Medellin Like?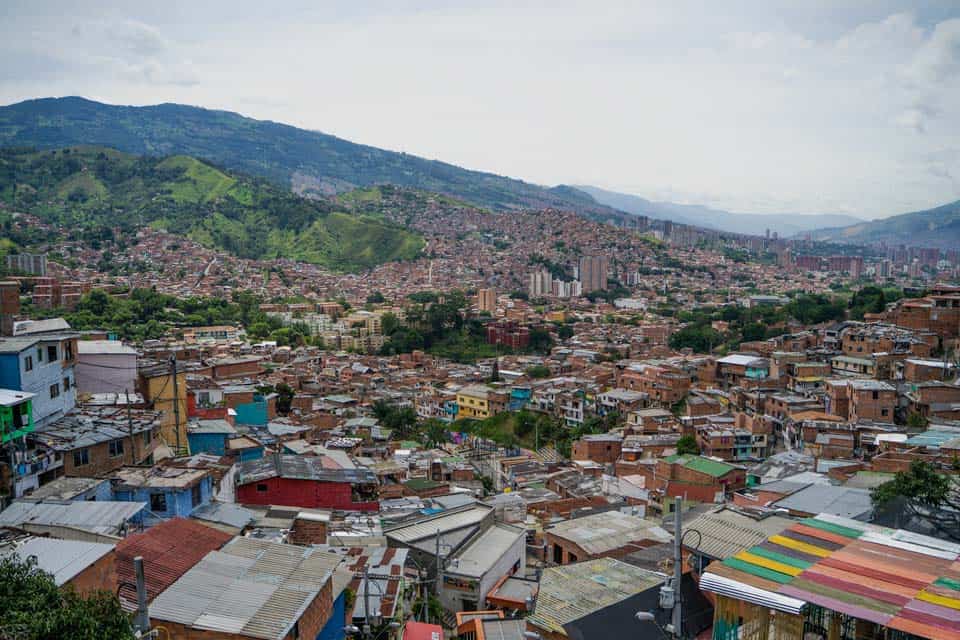 Before we jump into the comparison, let's start with an introduction to the two cities. For those that just heard about Medellin for the first time, Medellin is known as the City of Eternal Spring because of its spring-like weather all year long. It is located in the Aburra Valley and is surrounded by mountains. This gives Medellin the perfect balance between metropolitan and nature.
Medellin is also infamous for being the most dangerous city in early 1990. It was the center of operation for Pablo Escobar and his drug cartel. However, since Escobar's death in 1993, Medellin has made a drastic transformation.
It is now one of the most innovative and modern cities in Latin America. In 2013, Medellin was even named the Most Innovative City in the World by Urban Land Institute.
The city is very liveable and has a huge expat scene, as well as tons of incredible cafes, bars, restaurants and nightclubs. The nightlife in Medellin is legendary.
---
What Is Cartagena de Indias Like?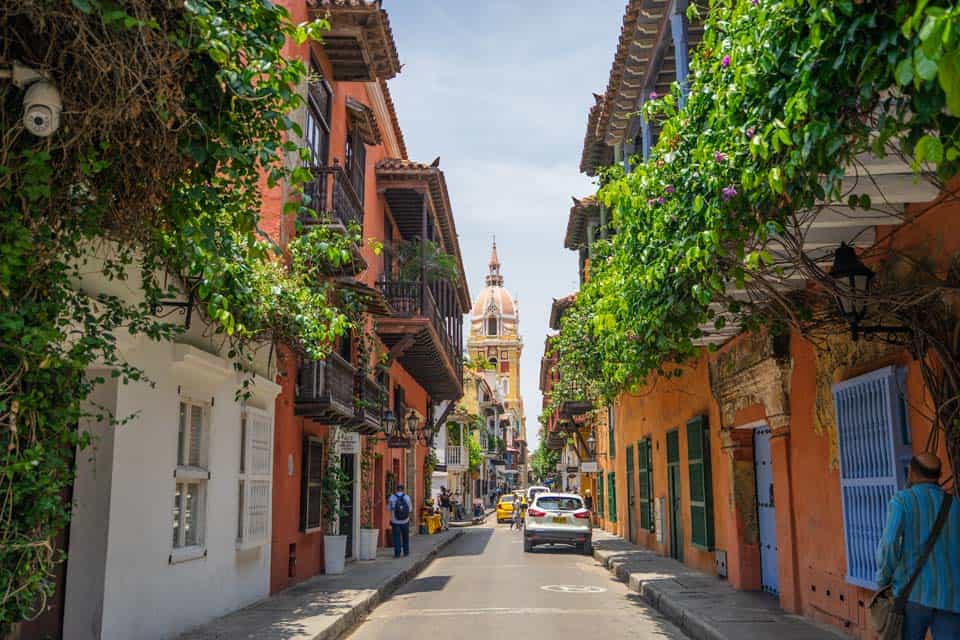 Unlike Medellin, Cartagena sits on the Caribbean Coast and has a tropical climate. This means that the weather is hot and humid all year long, with very little variation.
Cartagena is a colonial city with a walled old town, which was built by the Spaniards in the 16th century to protect it from pirates.
Nowadays, Cartagena's old town is a UNESCO World Heritage Site and one of the most popular tourist destinations in Colombia. The city is full of colorful buildings, cobblestone streets and has a very lively atmosphere. The Castillo San Felipe de Barajas fort rises above the historic center and overlooks it.
There are also tons of great beaches nearby Cartagena, which make it the perfect place to relax after exploring the city. Cruise ships also regularly stop at Cartagena, which makes the crowd of tourists there very diverse.
The vibe of Cartagena a typical beach vacation.
---
Medellin vs Cartagena: How They Compare?
Below we are going to compare Medellin and Cartagena in several categories. At the end of the article, we'll sum up the pros and cons of each city and select a winner!
Which City Has Better Weather?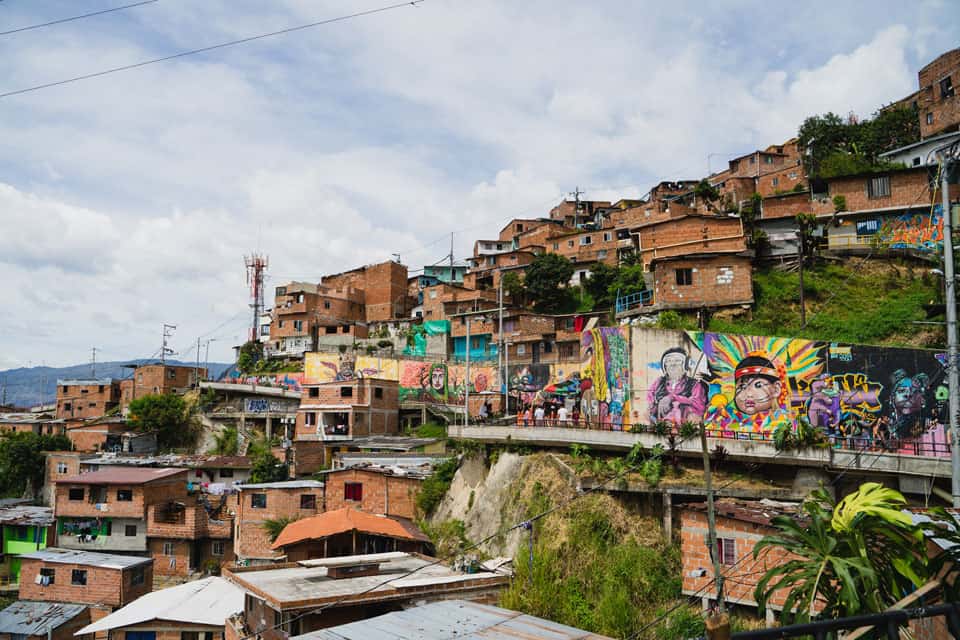 Perhaps the most drastic difference between Medellin and Cartagena is the weather. Medellin is at an elevation of 1,495 meters above sea level and sees temperate weather all year round. It is the reason why the city is nicknamed the "City of Eternal Spring." No matter what time you the year you are visiting Medellin, you'll find the weather very pleasant.
On the other hand, Cartagena is situated at sea level next to the Caribbean Sea. It has a tropical climate that gives it hot and humid weather all year round.
In the summer months, the average temperature is so hot and intolerable that many locals don't even go out during the day. The weather is oppressing no matter what time of the year, and can make your trip a lot less enjoyable.
Of course, you can go swimming in one of Cartagena's beaches, but if that is the only thing you can do in the middle of the day, then you won't be able to be much sightseeing.
Best City For Weather:
Medellin
Which City Has Better Nightlife?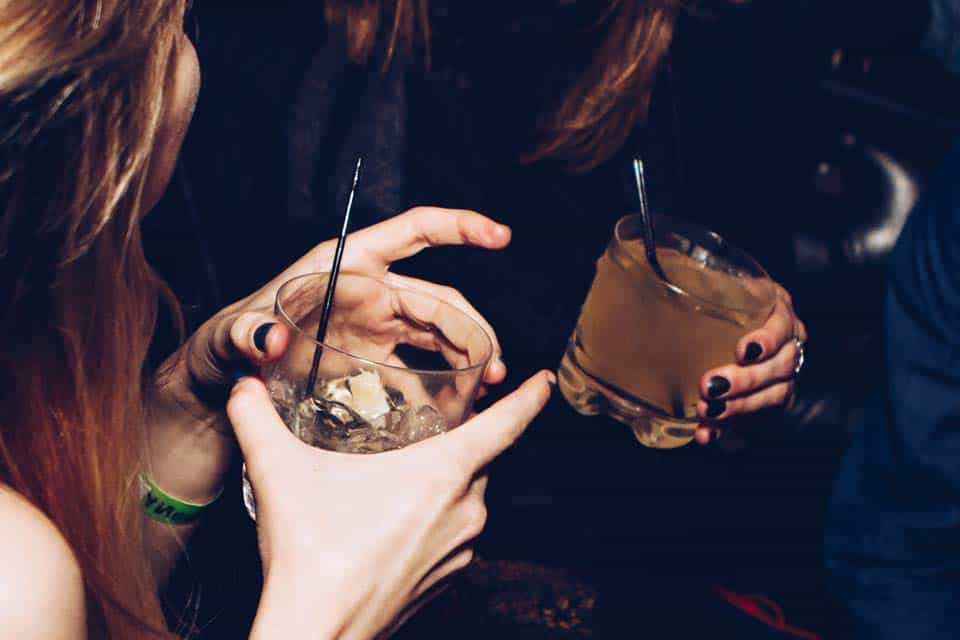 One of the things Colombia is known for is its amazing nightlife, and no trip to Colombia would be complete without exploring its vibrant party scene. But, which city has better nightlife?
This is a close one but Medellin slightly beats Cartagena in this category. The nightlife in Medellin is world-famous and there is something for everyone. Medellin offers a variety of nightlight options – from underground clubs to hipster bars and laid-back local venues.
Because Medellin is so big, there are plenty of neighborhoods to enjoy the nightlife, such as the touristy El Poblado or the more local Laureles. Whether you want to shake your hips to the latest Reggaeton or dance to some popping salsa music, there is a place for you.
Cartagena's nightlife, on the other hand, is quite limited. There aren't as many bars and clubs in Cartagena as they do in Medellin. Most of them are also situated inside the Walled City, which is a small area to explore.
And since the Walled City is only an area for tourists, you'll find that it has less of an authentic Colombian vibe. The parties can be wild, but it'll be like you are partying in Miami instead of Colombia.
We also felt that the locals in Medellin were a lot more genuine than the ones in Cartagena. The locals we met in Cartagena all felt like they were trying to sell us something or make money off of us. The ones we met in Medellin were very laid-back and were all about having fun!
Best City For Nightlife:
Medellin
Which City Is Safer?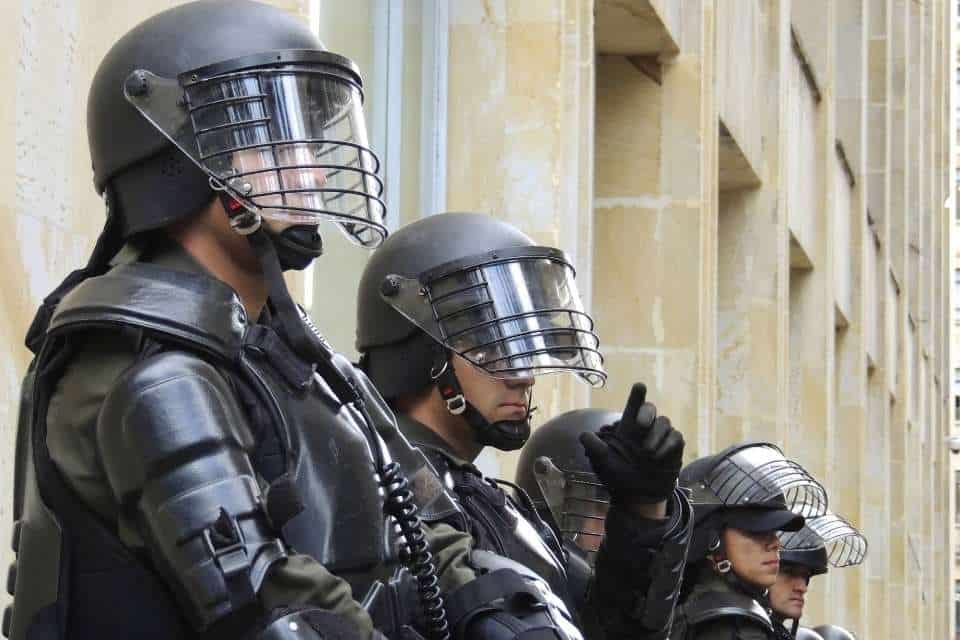 One of the biggest factors when determining whether Medellin or Cartagena is worth visiting more is its safety. Colombia most definitely does not have a good reputation when it comes to safety, and being a victim of crime can ruin your vacation.
Though Medellin was once the most dangerous city in the world, safety in Medellin has been steady on the rise. With the increase in police presence and better infrastructure, the city is quite safe for tourists. Downtown Medellin is not very safe, especially at night. But for other areas such as El Poblado and Laureles, travelers typically don't encounter any trouble.
As an overall city, Cartagena is much more dangerous than Medellin. The locals are much poorer and many rely on tourism for money. But the areas where tourists will be staying are typically quite safe. Neighborhoods such as the Walled City, Getsemani, and Bocagrande have a high level of police presence, so most tourists feel rather safe in Cartagena.
But one thing that felt off in Cartagena was feeling like I was a target the entire time. Street vendors were aggressive and locals kept trying to sell me drugs. I know that this only happens in the historic center of town but it was the only place where you were safe as a tourist. It might not be unsafe but it certainly did feel a little off to me.
Best City For Safety:
Medellin
Which City Has Better Tourist Attractions?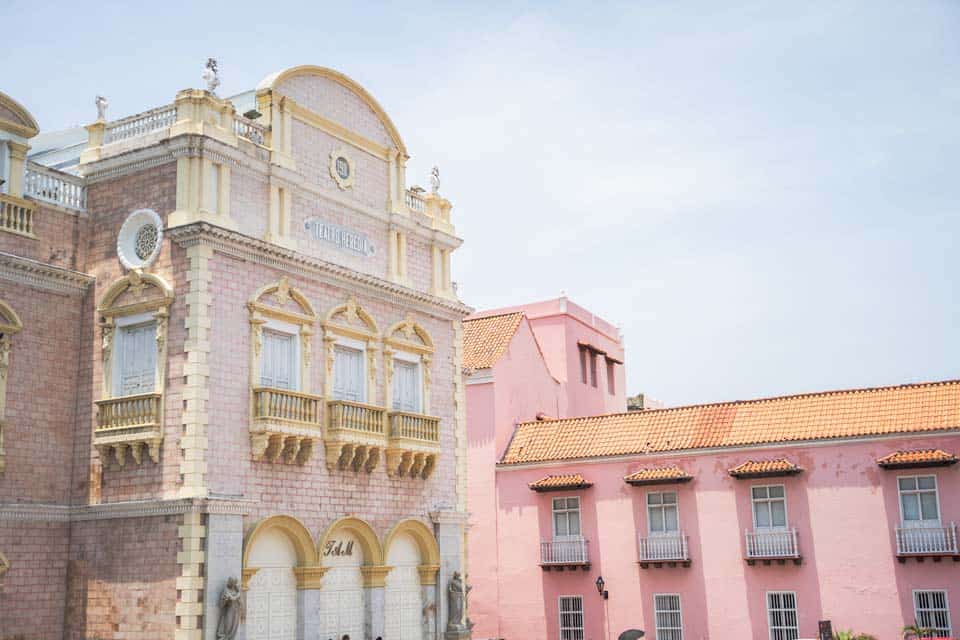 Medellin and Cartagena are both two of the biggest destinations in Colombia, and yet they each offer something very different. Perhaps the biggest difference is the city. Medellin is a city that is trying to become more modern, but Cartagena's charm is the colonial architecture from many years ago.
In Medellin, visitors can explore some of the museums and parks of the city, or enjoy a meal at one of the trendy restaurants or cafes. You can learn about the history of Medellin through one of the walking tours that take you through downtown or Comuna 13. There is a little bit of everything in Medellin.
Cartagena has a lot more history and culture. Visitors can stroll along the cobblestone streets of the Walled City and admire all the colonial buildings and landmarks of Colombia. You can meet some of the Palenqueras, the women the descendants of the first free African slave.
Climb up the Castillo San Felipe de Barajas Fortress and learn about the history of the most extensive fortifications in South America. Or go on a day trip from Cartagena to explore the beautiful Rosario Islands. Cartagena has a mixture of cultural and natural attractions that Medellin cannot match.
City With The Better Attractions:
Cartagena
Which City Has Better Food And Drinks?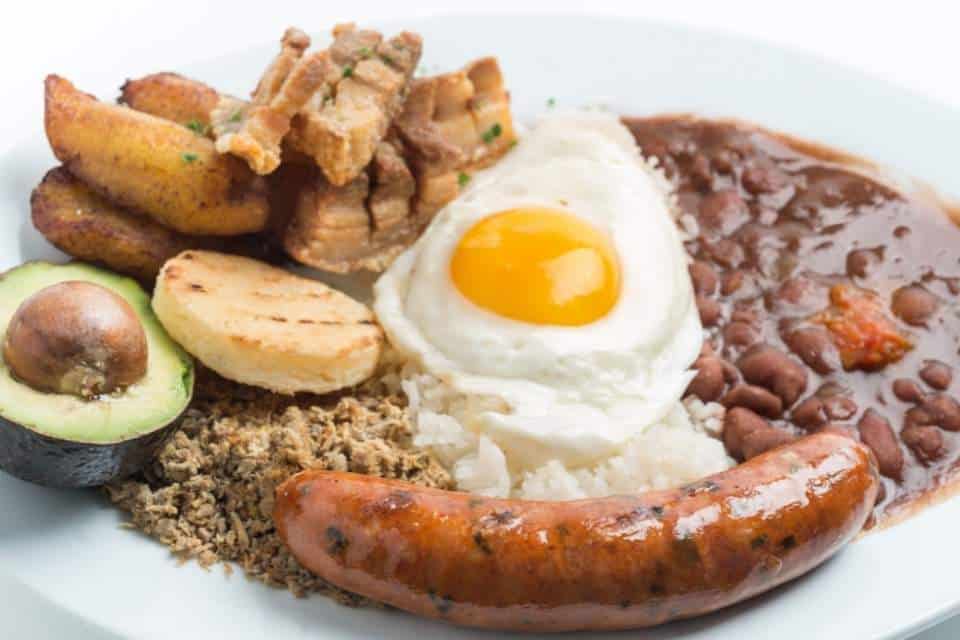 Colombian food is some of the tastiest in South America, and both Medellin and Cartagena have great options. The type of dishes served in these two cities is hugely determined by what kind of ingredients are available to them.
Medellin is located in the foothills of the Andes Mountains and Cartagena is situated next to the Caribbean Sea. The main difference when it comes to food is that Cartagena has a lot more fruits and seafood than Medellin.
One of the famous traditional dishes in Medellin is Bandeja Paisa, a dish of rice, beans, meat, avocado, and plantain. Another dish to try is arepa, which is a ground maize dough that is popular in Venezuela as well. But besides traditional food, Medellin offers a wide variety of international cuisine. You can find anything from European to Japanese and even Korean food there.
On the other hand, Cartagena is mainly known for its seafood. From ceviche to fried fish and calamari, visitors will find some of the freshest seafood dishes here in Cartagena. However, Cartagena isn't as international as Medellin, so you won't find a variety of cuisine here.
But because you don't go to Colombia to try Korean Food, we are not going to place a lot of importance on that when deciding. While both cities have their own cultural dishes, the ones in Cartagena are much more delicious than the ones in Medellin.
For that reason, we are picking Cartagena over Medellin when it comes to food, but this could really go either way depending on your preference!
Best City For Food And Drinks:
Cartagena
Which City Is Prettier?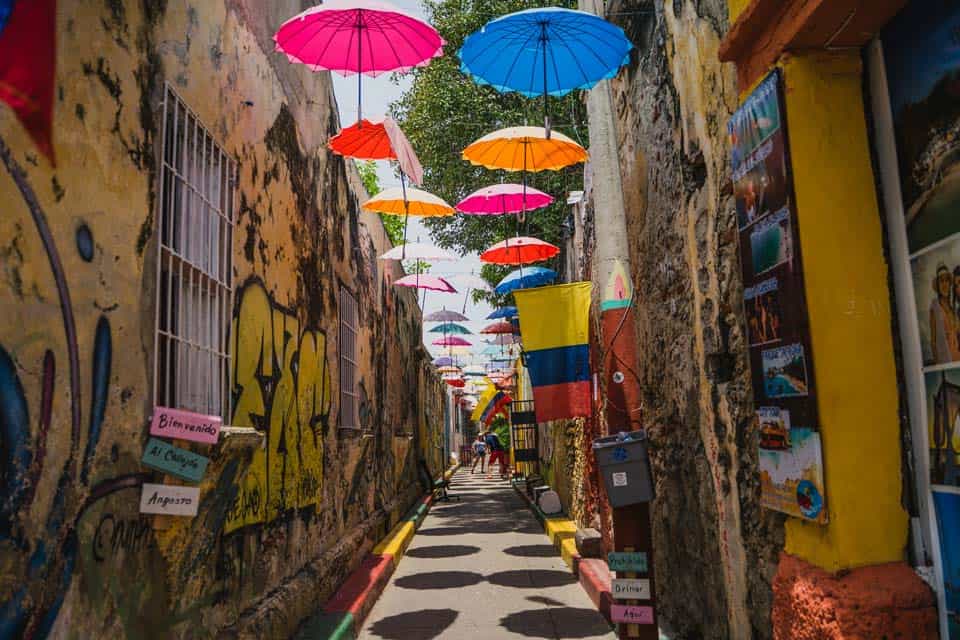 This is a difficult question to answer because both Medellin and Cartagena have their own unique charms.
Medellin is much more spread out than Cartagena, which means that there are more green spaces and parks. The city has more modern luxuries, such as tall skyscrapers, quaint streets and a cable car system that takes you up to the poorer neighborhoods.
On the other hand, Cartagena is a lot more colorful and has a more holiday atmosphere. The Walled City is a UNESCO World Heritage Site full of colonial buildings painted in bright colors with flowers everywhere.
Cartagena is extremely charming, and it isn't just the buildings and streets. It is the traditional way of life that many of them still live. Walk around town and you'll find fishermen that still cast their lines into the sea every day.
Which Is The Prettier City?
Cartagena
Which City Has More History And Culture?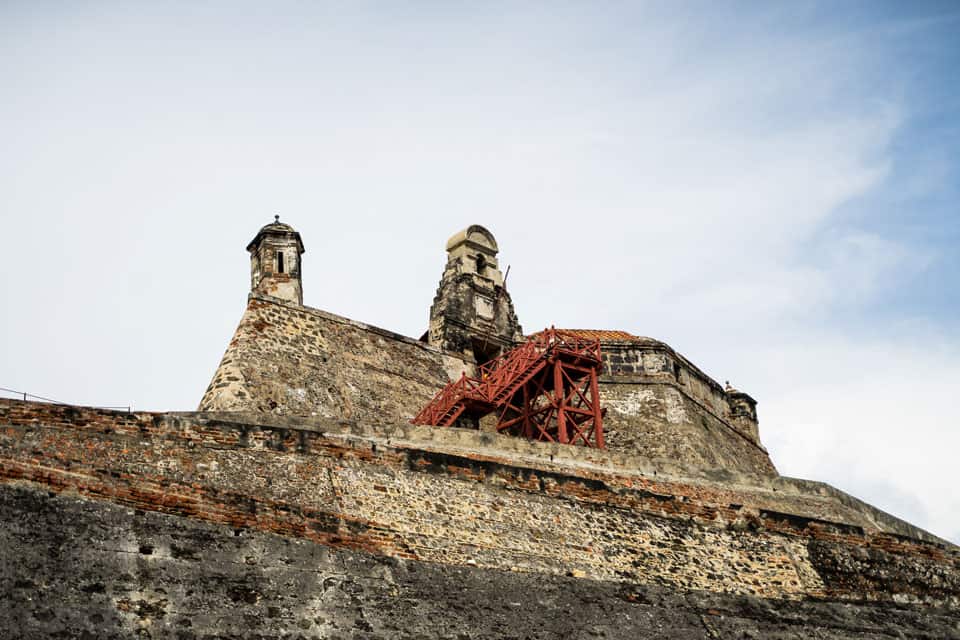 When it comes to history and culture, both the cities of Medellin and Cartagena have tons to offer.
Medellin, once the most dangerous city in the world, has lots of stories to tell. Visitors can witness the cultural transformation that has taken place since Medellin's darkest times.
Today, the city is filled with art and culture, as well as a ton of museums to learn about the city's history. Medellin has a type of culture and history that can only be understood by being there.
Read More: Cartagena Vs Bogota: Which City Is Better?
On the other hand, Cartagena is a UNESCO World Heritage Site. History and culture are in its blood. The city was one of the richest in the Americas, and the Spaniards built the Walled City to protect its riches from pirate attacks.
Not only does the city have tons of museums where you can learn about its history, but every street in the Walled City is a relic of the past. The culture of Cartagena is spilling out in every corner.
Though Medellin is the heart of the transformation in Colombia, Cartagena has a Walled City that is frozen in time. Visitors can not only see the culture of history, but experience it firsthand when they explore the city.
City With More History And Culture:
Cartagena
Which Is Better For Living?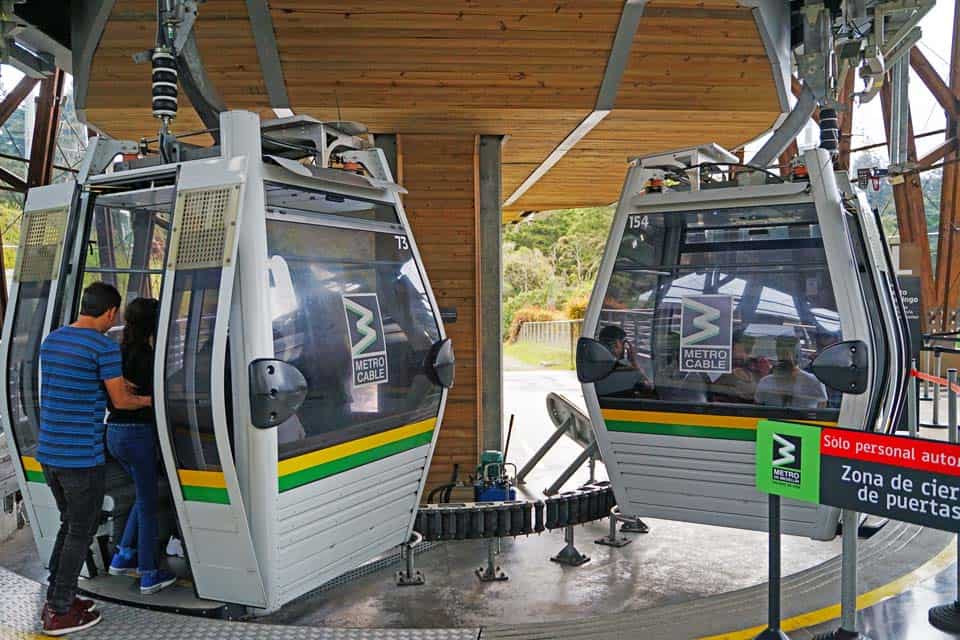 This is perhaps one of the easiest categories to judge. Medellin is a much better city to live in than Cartagena.
Medellin offers a lot more modern amenities than Medellin. You have Colombia's first metro, cable cars, and plenty of buses to get you around Medellin. And if you don't like public transport, the roads in Medellin are in great conditions, which makes getting around in a car very easy. Though you might get stuck in traffic during rush hours.
One of the biggest disadvantages of living in Cartagena is the size of the safe areas in the city. Yes, the historic center and Bocagrande are safe, but that's it. That's all the places you can go to without risking your own safety.
There is also hardly any public transportation to get around, and with the hot and humid weather, you won't be very excited to leave any place air-conditioned anyways.
It is no wonder that Medellin is one of the most popular destinations for expats, but Cartagena remains a destination just for sightseeing.
The Better City For Living:
Medellin
---
Cartagena vs Medellin Comparison Table
To help you guys sum everything up and make an easier decision, here is a comparison table with all the categories above.
| | Cartagena | Medellin |
| --- | --- | --- |
| Weather | | x |
| Nightlife | | x |
| Safety | | x |
| Tourist Attractions | x | |
| Food And Drinks | x | |
| Aesthetics | x | |
| History And Culture | x | |
| For Living | | x |
Read More: Medellin vs Bogota: Which City Is Better?
---
Cartagena or Medellin FAQs
Is Medellin or Cartagena Better For A Bachelor Party?
Both Medellin and Cartagena are excellent destinations for a bachelor party, but what ultimately comes down to whether you'll enjoy the tropical weather of Cartagena or the temperate weather of Medellin.
Which is More Expensive? Medellin or Cartagena?
Generally speaking, Cartagena is more expensive than Medellin for tourists. In Cartagena, the only options for food and nightlife are places that are targeted toward tourists, so their prices are typically higher. Whereas in Medellin, visitors can go to make different areas and even try local spots without worrying about their safety.
Is Medellin or Cartagena Better For Non-Spanish Speakers?
Cartagena de Indias is generally an easier place to get around if you don't speak Spanish. Because tourists are likely to stay in the historic center, they are probably going to encounter locals that speak a little bit of English. Though overall there are more people that speak English in Medellin, the city is so spread out that you might not find any English-speaking locals if you are not in the right neighborhood.
---
Which is Better? Medellin Vs Cartagena – Final Verdict
As you can tell, comparing these two beautiful cities in Colombia is no easy task. In the end, Medellin slightly edges out Cartagena and becomes the better city to visit. But where you end up visiting will largely depend on what your interests are.
The main difference is that Cartagena is a party town with the vibes of a Caribbean Island, and Medellin is more like a modern city with plenty of incredible facilities and wonderful nightlife.
Whichever city you decide to go to, I'm sure you'll have a good time!
Disclaimer: Some of the links above are affiliate links. That means if you book or make a purchase through the links, we will earn a small commission at no extra cost to you! The money will help run this site! Thank you!