If you are visiting Cozumel, you might be wondering if this island is safe. After all, Mexico doesn't have one of the best reputations when it comes to safety. But after visiting Cozumel myself, it has given me a different opinion of the Mexican Island.
Generally speaking, Cozumel is very safe, perhaps one of the safest places in Mexico. Known for having one of the biggest cruise ports in the world, the Mexican government has put the utmost emphasis on safety for tourists. Crime rate is low on the island, and its distance away from the mainland means it's not influenced by the violence involved with drug cartels.
There is a reason why so many cruises dock in Cozumel and allow their passengers to explore the beautiful island. It is family-friendly, safe, and full of amazing attractions.
But even safe places have their hazards, and since Cozumel is in Mexico, there are generally more risks than in any other country in the world. That is why we have written this article so you can stay safe in Cozumel and know what to expect!
---
Crime in Cozumel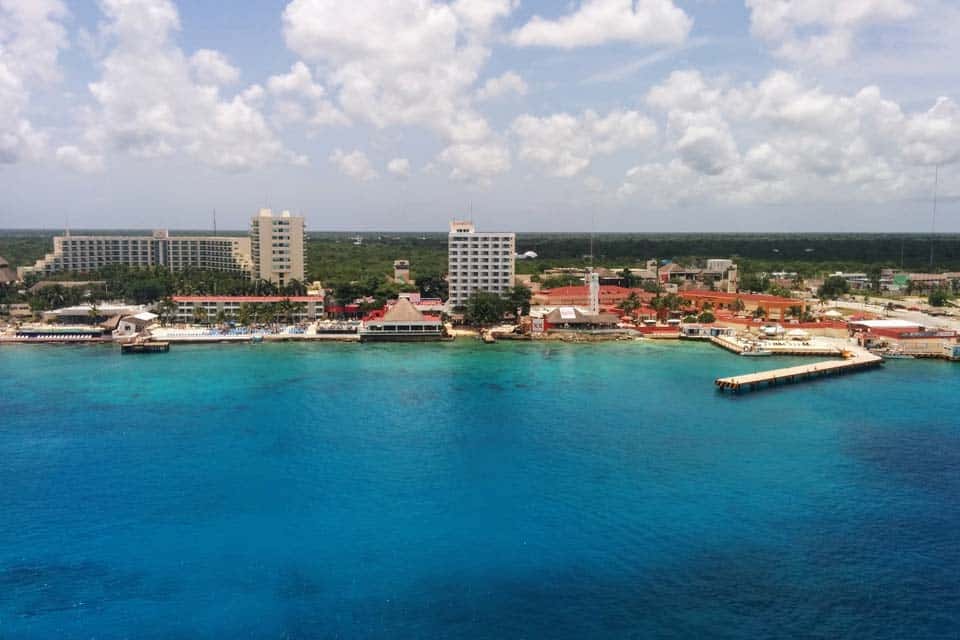 Perhaps one of the biggest reasons why Cozumel is so safe is the low crime rate. There is a strong police presence on the island of Cozumel to protect all of the tourists coming from both cruises and inland.
And because tourists bring in lots of income for the locals, there is little reason to commit any crime. You'll find that the locals are very friendly and eager to chat with you (and try to find a way to sell you something).
According to Numbeo, Cozumel is considered safe with a crime index of low 30s, while other destinations such as Cancun and Playa del Carmen have a score of low 60s and mid 50s, respectively.
It is worth noting that the pandemic has put a huge dent in the economy of Cozumel. Locals are not a lot more impoverished than they were before, which has led to petty crimes on the island.
---
Is Cozumel Safe For Tourists?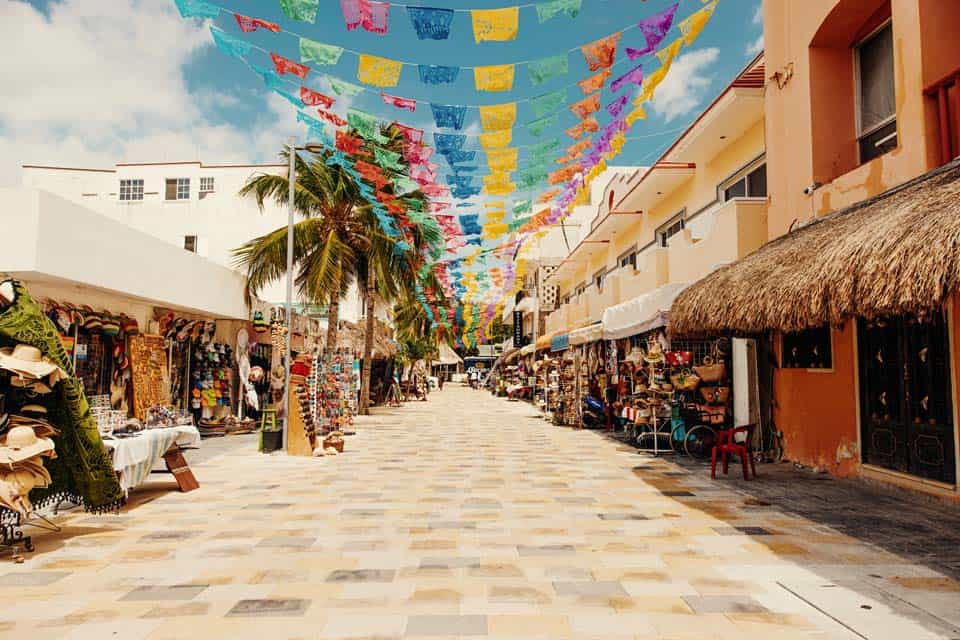 If you have picked Cozumel as your tropical vacation, then you have picked the right one!
Cozumel is typically very safe for tourists, and has been for many years. Because it is one of the biggest cruise ports in the world, the Mexican government and the state of Quintana Roo are doing everything they can to make sure Cozumel is safe for tourists. Otherwise, they would risk losing all of that income that comes from cruise passengers!
However, at the same time, since tourists are the main source of income, locals are trying everything they can to get money from travelers. And because the cruise visitors aren't as clever as some of the backpackers in Mexico, the tourist scams in Cozumel are everywhere.
From the taxis to the souvenir shops, the locals are very likely going to upcharge you for their goods and services. If you don't want to buy anything, just shake your head or say "no, gracias" (no thanks in Spanish) and keep walking. But if you want something from them, make sure you haggle.
---
Is Cozumel Safe At Night?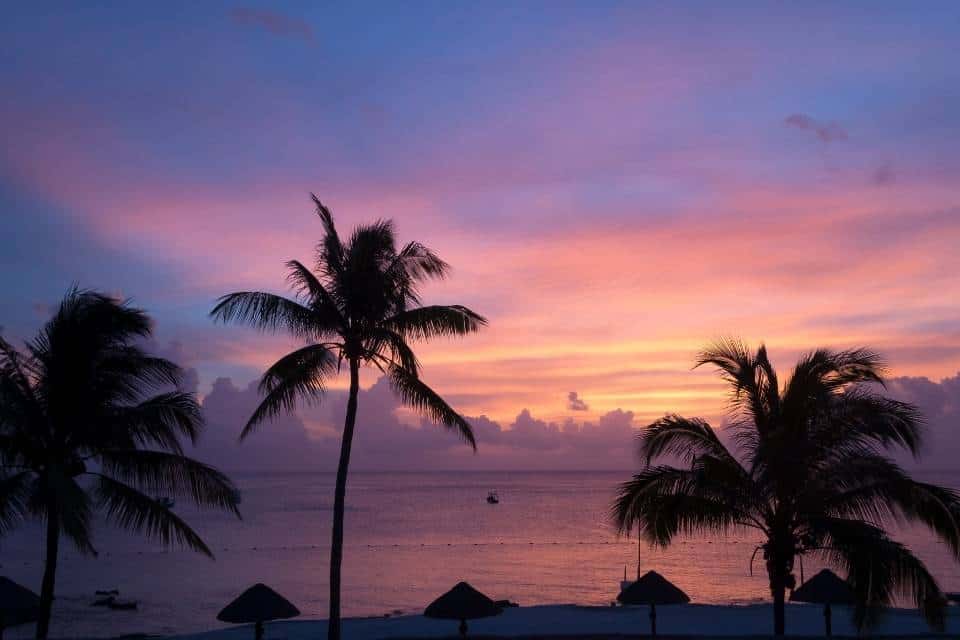 Just like any other place in the world, Cozumel gets a little bit more unsafe at night. However, the safety in Cozumel at night is still generally quite good, and visitors can walk around the streets at night without much trouble.
Cozumel has a fun nightlife with several great bars, clubs and restaurants, mostly situated in the main town, San Miguel. These night venues are the perfect places to spend an evening, but tourists should be aware of petty theft like pickpocketing. It is not unusual for thieves to take your wallet or phone when you are unaware or distracted.
Drink spiking was once a big problem in Cozumel, but the situation has gotten significantly better. But still, we recommend you to watch your drinks when you are out at night.
Your safety decreases as you move away from the downtown area in Cozumel. Don't wander off the tourist areas in Cozumel and you can avoid most of the risky situations.
---
Is Cozumel Safe For Families?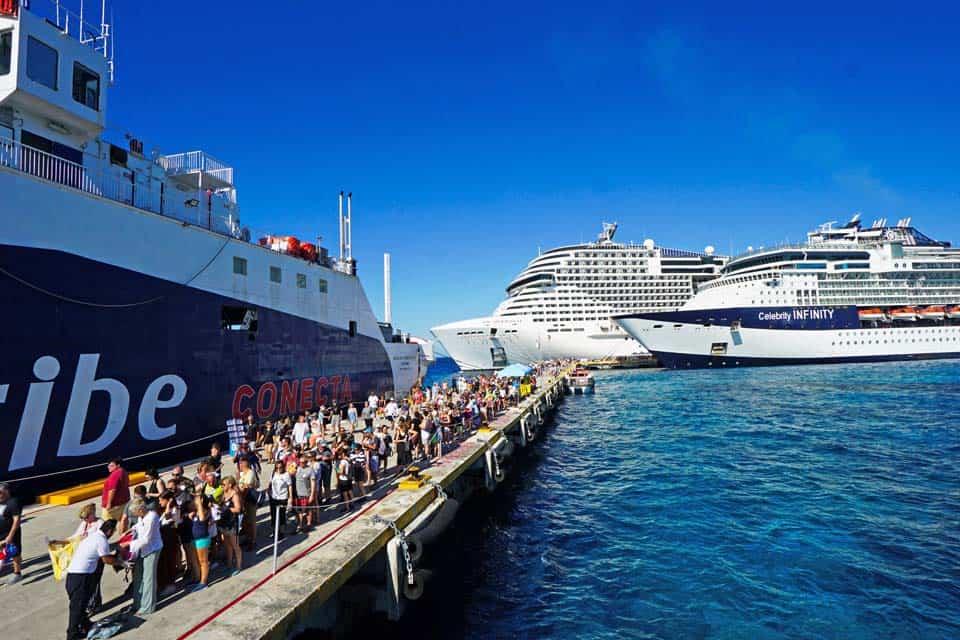 For its low crime rates and the hospitality of the locals, Cozumel is generally quite safe for families. However, there are many hazards that families should be aware of when enjoying some of the activities on Cozumel.
Things like the natural environment in Cozumel can be quite harsh, especially if you are with young kids. Strong sun and hot temperatures are not uncommon, so make sure you stay hydrated and wear sun protection.
If you are going to enjoy some of the watersports Cozumel is known for, such as snorkeling, scuba diving, exploring the coral reefs, or even swimming with dolphins or manatees, be extra careful of the sea. Jellyfish live in the waters around Cozumel and people often get stung by them.
It is also best to avoid the hurricane season in the Yucatan Peninsula, otherwise, your vacation might be ruined.
But generally speaking, Cozumel is very safe for families, which is why it has been chosen as a cruise port!
---
Common Scams And Dangers In Cozumel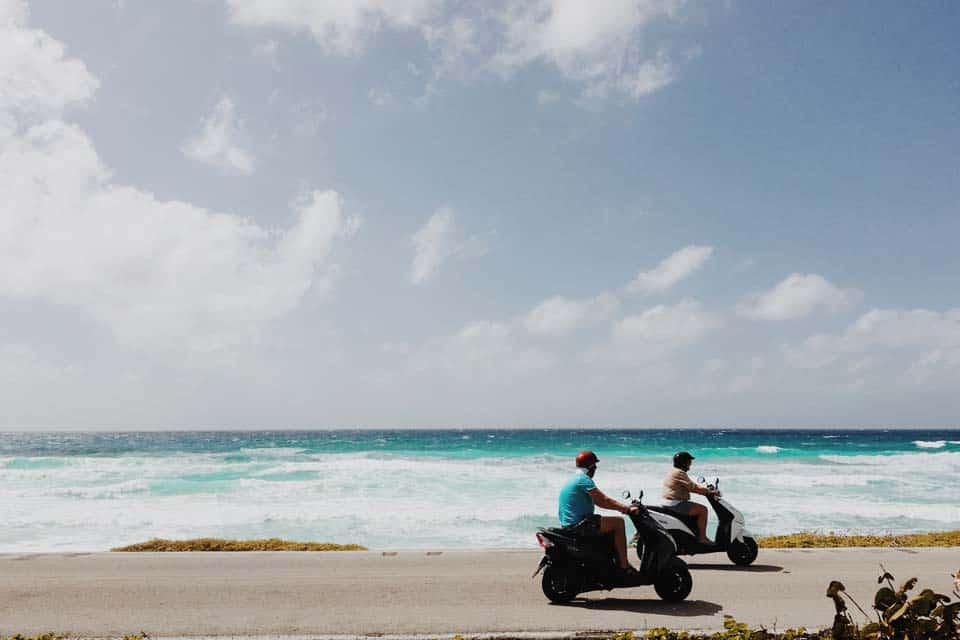 Though Cozumel is a safe place to travel, there are some scams and dangers that could ruin your trip to Mexico. Here are some of the most common types of scams and hazards tourist encounter.
Scooter and Car Accidents – Perhaps the best way to get around the island and see all its secluded beaches and ancient Mayan Ruins is to rent a scooter or car. However, many tourists get into car accidents, simply because they are not used to driving in Mexico. We recommend taking taxis instead for your own safety.
Hurricane Season – The hurricane season in Cozumel runs between June to November, with most of the hurricanes arriving between August and October. A hurricane will seriously devastate your vacation, so make sure you check the weather before visiting.
Scuba Diving and Snorkeling Risks – Make sure you are renting your equipment from reputable companies. You might encounter jellyfish when you are in the sea, and you can wear a thin wetsuit to protect yourself.
Strong Sun And High Temperatures – For those unfamiliar with the tropical climate Mexico is known for, you might have a more difficult time adjusting to the weather in Cozumel. During the summer, the temperature rarely drops below 29°C and there is a high level of humidity.
Taxi Drivers That Overcharge You – The fare for taxis is posted at the marina, which ensures that taxi drivers don't overcharge you. But if you want to explore more remote parts of the island (such as the San Gervasio Mayan Ruins), then you'll need to negotiate a price with the taxi driver. Make sure you negotiate a reasonable fare because they'll try to charge you extra.
---
Safety Tips For Cozumel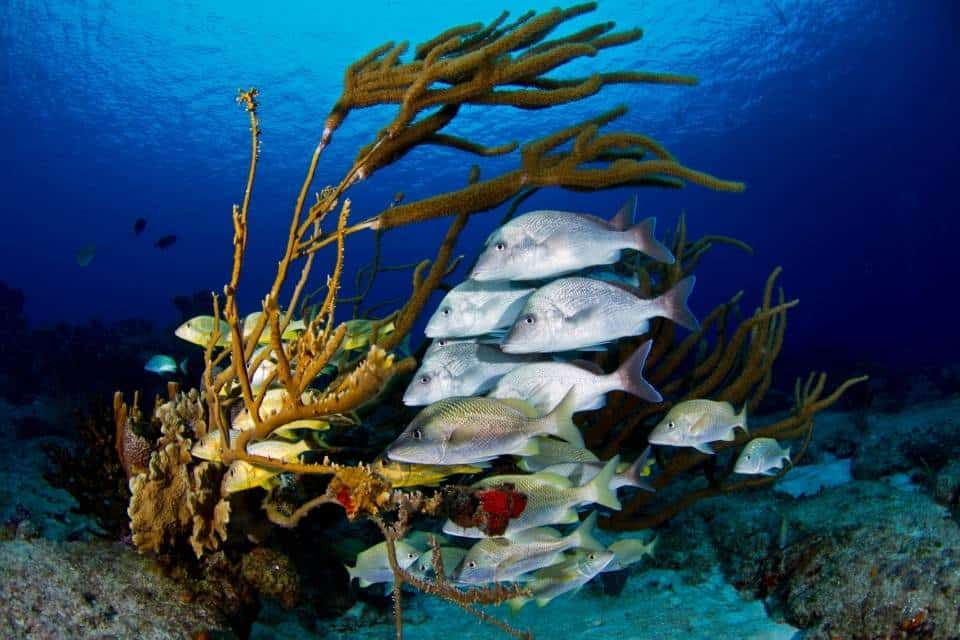 No matter if this is your first time in Cozumel or your hundredth time, there are some travel safety tips you can follow to make your trip a little safer. Here are some of the ones we recommend:
Put On Sun Protection – No matter what season you travel to Cozumel, you'll want to protect yourself from the sun. Make sure you put on a reef-friendly sunscreen!
Put On Insect Repellent – Mosquitoes in Cozumel can be a big problem. To avoid any mosquito-related diseases such as dengue, we recommend you to be generous with your insect repellent!
Learn A Little Bit of Spanish – Learning a little bit of Spanish can not only give you a more enriching experience, but it'll be easier for you to get around and ask for assistance when you need it.
Purchase Travel Insurance – Travel insurance is not only going to cover any accidents and risky situations you might get into, but having the peace of mind of knowing that you are covered is priceless. ✔️ Check out our recommended travel insurance here!
Don't Drink Tap Water And Be Cautious Of What You Eat – The tap water in Cozumel (and Mexico in general) is not safe to drink. You'll get seriously ill if you ingest any tap water in Cozumel. Make sure you drink bottled water instead! Also, make sure you go to a busy and reputable restaurant for food to prevent food poisoning!
Go With A Reputable Company For Snorkeling And Scuba Diving – A reputable company not only has great instructors but better equipment.
---
What Should You Avoid in Cozumel?
If this is your first time in Cozumel, there might be things that you need to avoid that you might typically not need to back at home.
Here are things you should avoid in Cozumel:
Avoid renting a car.
Avoid poorly-lit areas at night, especially ones not in tourist areas.
Avoid flashing your expensive belongings.
Avoid drinking tap water in Cozumel, or anywhere in Mexico
Avoid putting too much hot sauce in your food. Mexican hot sauce is very spicy!
---
Cozumel Safety FAQs
Is Cozumel Safer Than Cancun?
The safety in Cozumel is better than in Cancun, but both destinations in Mexico are safe to travel to. As always, if you use common sense and stay alert of your surroundings, you have a higher chance of staying safe when traveling to those two places.
Is Cozumel Safe For Solo Travelers?
Yes, Cozumel is safe for solo travelers thanks to its low crime rates. Though as a solo traveler, you'll get more attention but usually doesn't put you in any more risky situations. Respectfully denying any unwanted advances with a "no gracias" is usually enough.
Is Cozumel Safe For Female Travelers?
Generally speaking, Cozumel is safe for female travelers, even solo ones. Crime is very low on the island and tourists of any gender are welcomed on Cozumel. You can even walk alone at night, but it is always wise to keep an eye on your surroundings.
Is There Drug Cartel In Cozumel?
Because Cozumel is just off the mainland of the Yucatan Peninsula, there are little to no drug cartels in Cozumel. Plus, there is a heavy police presence on the island, so drug-related incidents are extremely rare. However, it is not unlikely that you'll be offered drugs.
Is Cozumel Safe to Live?
Thanks to its low crime rates, Cozumel is a great place to live. However, the hurricane season in Mexico usually devastates Caribbean islands off the coast of Quintana Roo, and Cozumel is no exception. You might want to consider that if you plan on living in Cozumel.
Is Cozumel Dangerous?
Because crime rates are very low in Cozumel, the island is not very dangerous. However, there are hazards around the island, such as car accidents, watersport-related accidents and the harsh climate.
---
So, Is Cozumel Safe?
If you have reached this far down the article, you'll see that Cozumel is quite safe to visit. With low crime and high police presence, visitors are undoubtedly going to have a great time. However, travelers should take extra precautions against the elements.
Disclaimer: Some of the links above are affiliate links. That means if you book or make a purchase through the links, we will earn a small commission at no extra cost to you! The money will help run this site! Thank you!