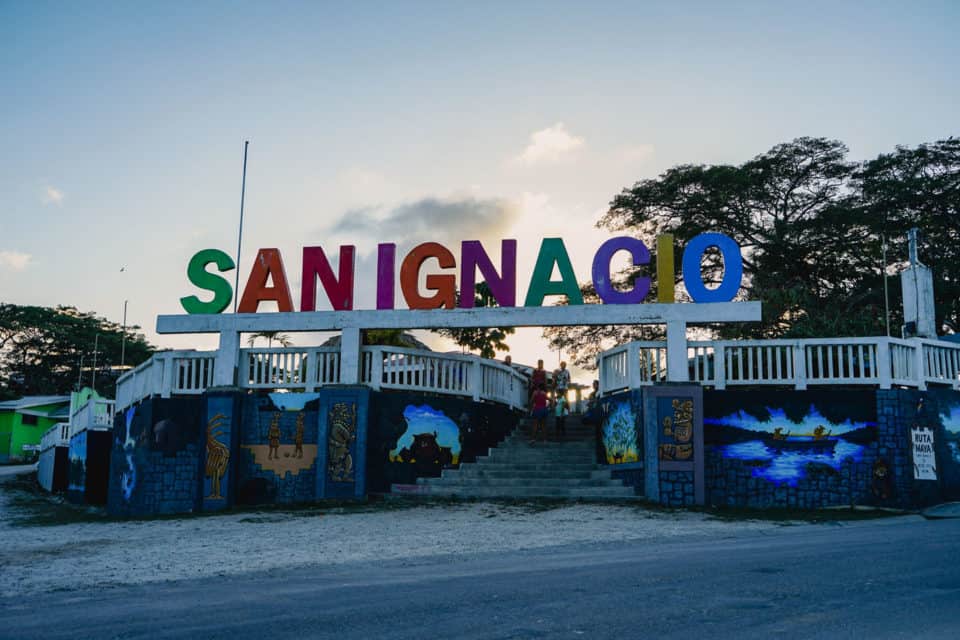 When you are done exploring the Caribbean Islands of Belize such as Caye Caulker, head towards the western part of Belize to a small town named San Ignacio. San Ignacio is located in the heart of the once  mighty Mayan civilization, it shouldn't surprise you that there are many amazing historical attractions in San Ignacio Belize.  
But what to do in San Ignacio Belize besides learning about history and culture of the Mayan empire?
Here are our recommended list of the 7 best things to do in San Ignacio Belize.
San Ignacio Belize Attractions Map
Above is a map of the best places to visit in San Ignacio. As you can see on this map, San Ignacio's attractions are all locally centrally. If you plan to have a comprehensive visit to San Ignacio, it is recommeneded that you spend at least 3 days to see everything.
Click the toggle on the upper-left corner of the map to see more details about the highlighted points!
What To Do In San Ignacio: 7 BEST Things To Do in San Ignacio Belize
1. Visit the Xunantunich Ruins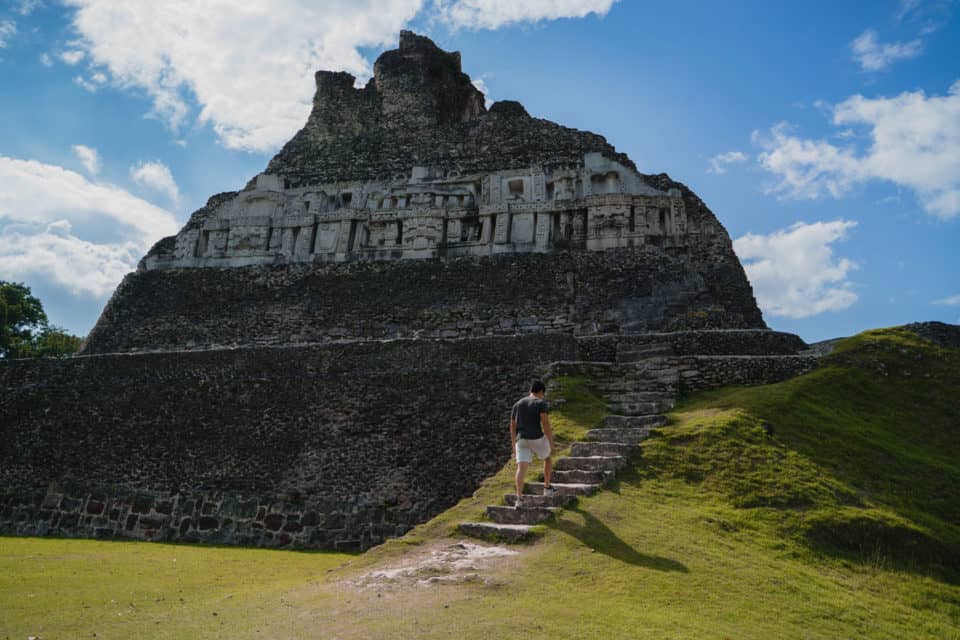 How To Get To Xunantunich Ruins From San Ignacio
Xunantunich is an ancient Mayan archaeological site easily accessible from San Ignacio. There are usually two ways to get there on your own (without an organized tour from San Ignacio).
1. Take a public bus at the bus station at San Ignacio that is headed for Benque, tell the bus driver to let you know when you reach the ferry for Xunantunich. It costs 2 Belizean dollars per person.
2. Take a shared taxi from town to there, it should only be 3 Belizean dollars per person or 1.5 USD. Make sure it is a shared taxi and not a private one because that charges a lot more.
Both methods take about 30 minutes to arrive at the hand-cranked ferry which will be used to transport you across the river. The river is at most 10 meters long so you will spend less than 2 minutes on the ferry.
Upon reaching the other side of the river, there is a 20-minute walk to the entrance of the ruins where you will purchase your ticket and enter the ruins.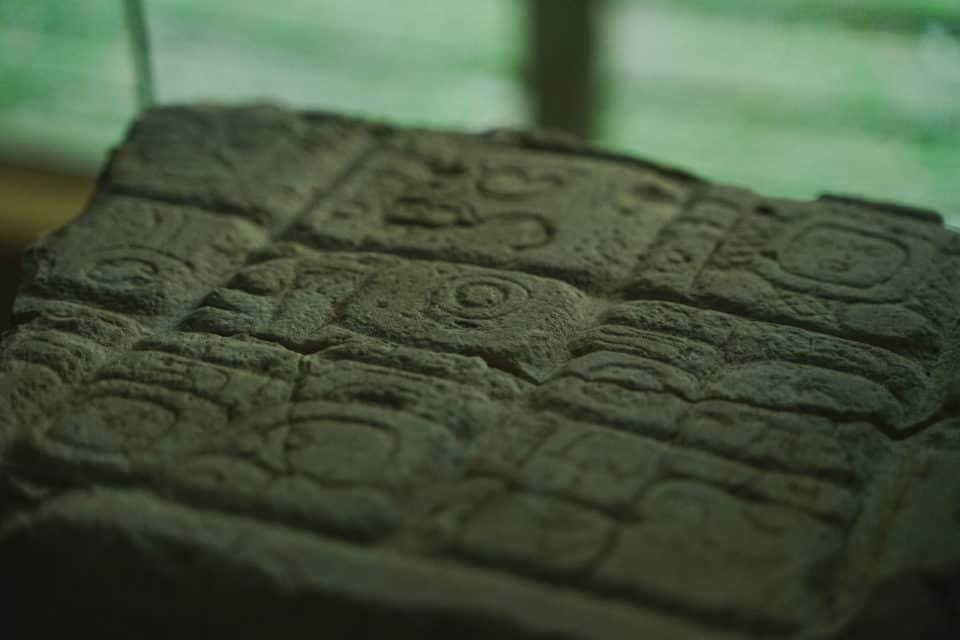 Cost To Enter Xunantunich Ruins
Total Cost: $14 BZD, $10 BZD for entrance, $4 BZD for round-trip transportation on the bus.
We hired a tour guide upon arrival because we were interested in learning the history of the ruins. It cost us $25 BZD in total for the 3 of us.
The guide was very professional and very accommodating. He showed us ruins that were still under excavations, guided us through the jungle and showed us the different types of wildlife (tarantulas and more) native to the region. It was worth every penny.
The most impressive ruins at Xunantunich is the "El Castillo" or "The Castle" in English. Climb to the top of "El Castillo" and enjoy a panoramic view of the Cayo district!
Xunantunich Opening Hours
8 AM to 5 PM Daily
2. Explore the ATM Cave (Actun Tunichil Muknal)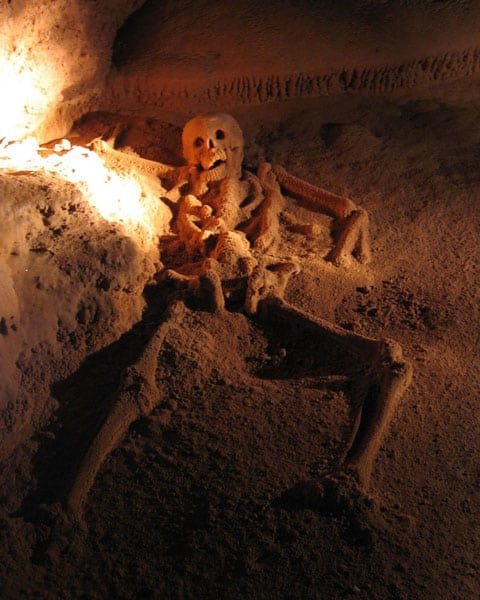 Credit: Peter Anderson
This attraction in San Ignacio is the reason why many tourists from all over the world travel to Belize.
Actun Tunichil Muknal cave (ATM for short) is one of the top 10 most sacred caves in the entire world. The picture that you see is an actual skeleton from inside the cave. This cave is understood to be used for Mayan ceremonial purposes.
Archaeologists believe that human sacrifices were done here to pray for rain. They were able to date back the skeletons to around 700 A.D, around the time when a drought had occurred. Coincidence?? I think not.
There are lots of potteries and skeletons inside the cave. Cameras and phones are now banned because a tourist dropped his camera and destroyed one of the artifacts.
You want to be decently fit to enter this cave. Knowing how to swim is highly recommended.
Cost:
~90USD or 180 BZD. Yes, it's pricey but definitely something you have to include on your Belize itinerary!
Because it is such a protected area, you can only visit the ATM Cave with a tour company.
Here is the tour we recommend if you want to guarantee your spot before arrival: 
3. Walk Along the Macal River
Usually, I am not the type of person that recommends a nice relaxing stroll along the river, but the area surrounding the Macal River totally blew me away. Go for a walk and admire the colorful buildings situated along the side of the river.
Make sure you go at sunset or sunrise though, the light really brings out the colors of the environment! If you are lucky, maybe you will catch a glimpse of the locals cooling down in the river and just enjoying life.
When I was there, we saw a whole family washing their car by the river and splashing each other with water. It was really nice to see people enjoy the simpler things in life. On the way back, make sure you cross the famous Hawkesworth Bridge!
If you go during sunrise or sunset, you will see and hear a ridiculous amount of birds!!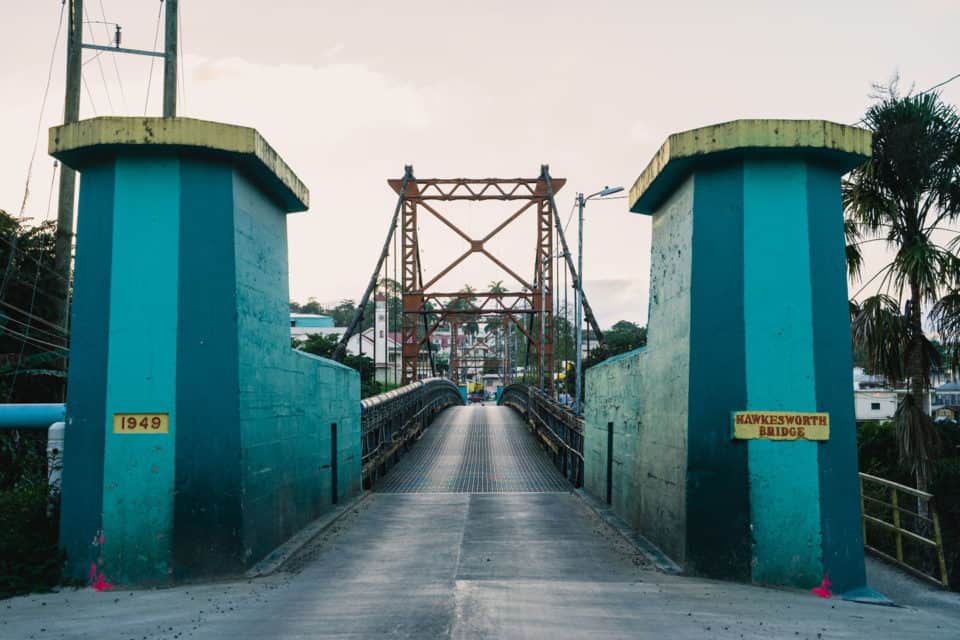 4. Green Iguana Conservation Project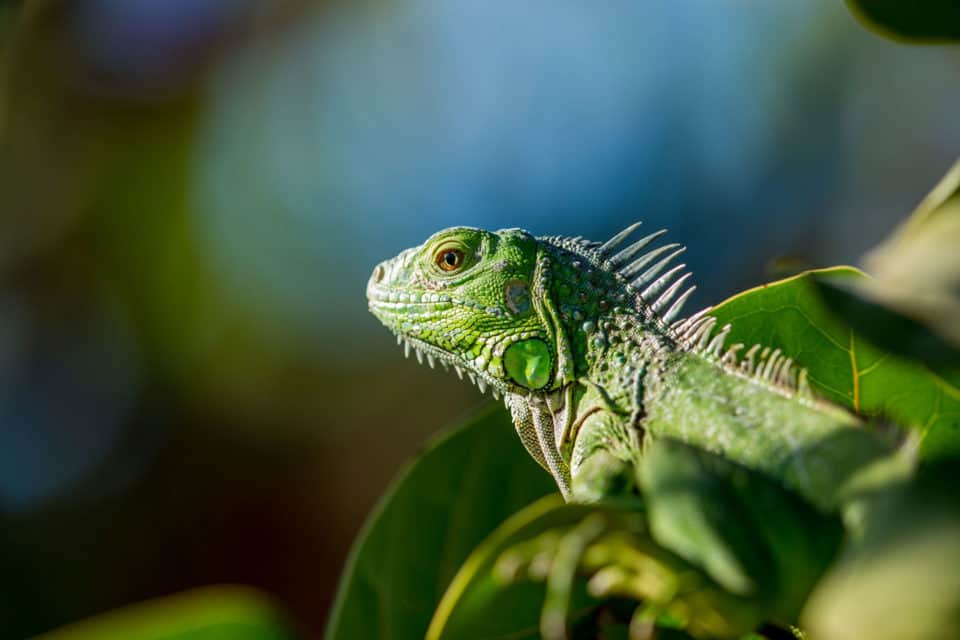 For those that are fond of reptiles and especially iguanas, this is the place you cannot miss. Located in the town of San Ignacio itself, it should not take you more than 20 minutes to arrive at this little sanctuary.
The conservatory is attached to the San Ignacio Hotel but you do not need to stay in the hotel to visit the conservatory. The caretakers allow you to pet them and feed them! How awesome is that!? Since they are species under protection, the iguanas are nursed until they are old enough and released into the wild.
Where Is The Green Iguana Conservation Project?
Surprisingly, the Green Iguana is located inside the San Ignacio Resort Hotel in San Ignacio. From downtown San Ignacio, it is about a 15-minute walk.
Cost To Enter Green Iguana Conservation Project
At the time of writing, it costs $18 Belizean dollars or $9 USD to enter Green Iguana Conservation Project.
5. Visit The Cahal Pech Archaeological Reserve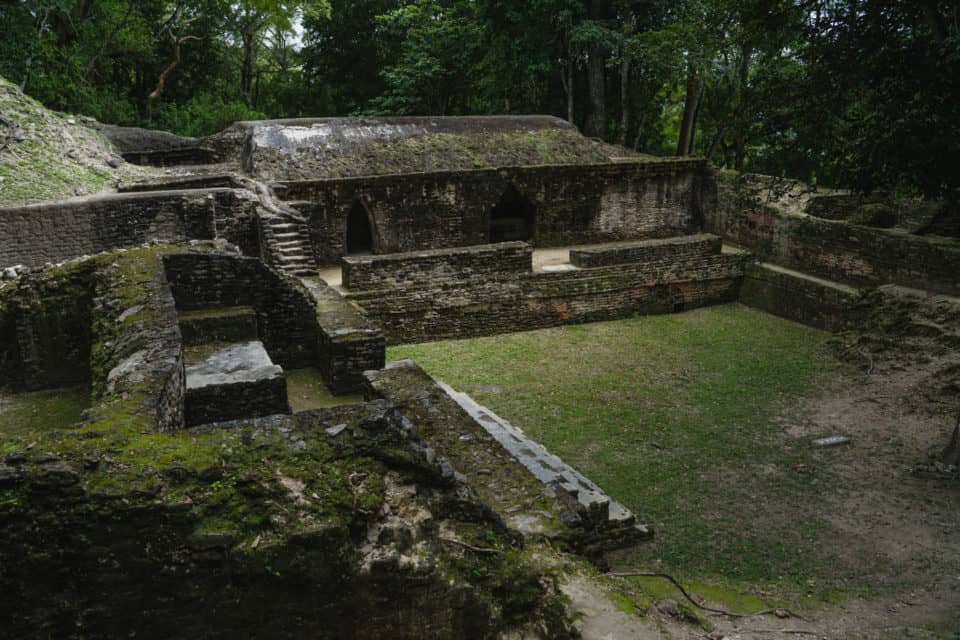 Cahal Pech is definitely not one of the most amazing Mayan ruins I have ever seen in my life. In fact, it is quite small and a lot of it has yet to be excavated. If you want to see the best Mayan ruins, it is a Mayan ruin right across the border in Guatemala called Tikal.
What makes Cahal Pech so special is its serenity and authenticity.
A quick 30-minute walk from the town, visiting it is one of the best activities in San Ignacio Belize. There are literally locals that live in the adjacent area next to the ruins! How cool is that?! Some of these local's backyard is literally the Cahal Pech ruins.
What I liked about Cahal Pech was that it was not touristy at all. It felt like I had the whole park to myself and I was there at noon. In addition to that, it has a museum attached to it which explains some of the significance of the ruins. It is a very unique thing to do in San Ignacio.
Opening Hours of Cahal Pech Archaeological Reserve
6:30 AM – 5 PM Daily
How to Get to Cahal Pech Archaeological Reserve From San Ignacio
Cahal Pech is located 30 minutes away from San Ignacio on foot, or ~10 minutes in a taxi. I highly recommend walking to this Mayan archaeological site because of the scenery on the way there. You get to see how the locals Belizean live and their lifestyle along with the cute painted houses that they live in.
Cahal Pech Archaeological Reserve Entrance Fee
$10 BZD or $5 USD 
6. Take A Day Trip To The Mighty Tikal Mayan Ruins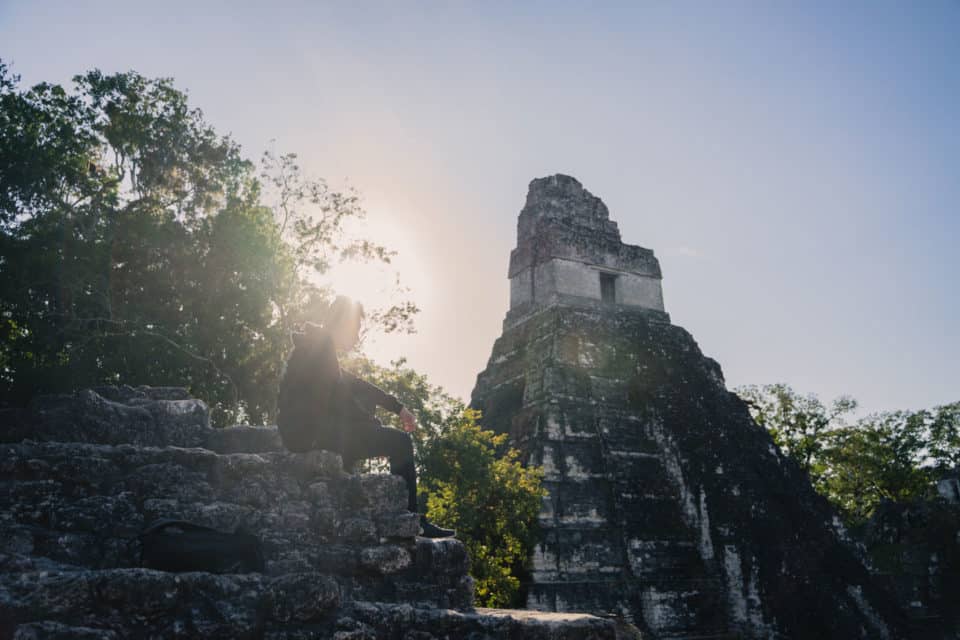 Once a Maya superpower, visiting Tikal Ruins is now one of the best things to do in San Ignacio. Located in the jungle of Guatemala, the only way accessible to it is through a day trip organized by a tour.
The Tikal site itself is huge and you can spend the whole entire day exploring the hundreds of ruins, some of which have yet to be excavated or discovered.
A popular activity at Tikal Mayan ruins is to watch the sunrise or sunset at temple 4. However, if you are coming from San Ignacio, the only option would be a regular tour or a sunrise tour.
What made the Tikal ruins stand out so much compared to the other ruins is that Tikal ruins is literally located in the jungle of Guatemala. During your visit, you will see many different animals such as monkeys, parrots, and if you are lucky (or unlucky), a jaguar.
The most unique thing you can do is to camp at Tikal Mayan ruins, it is an experience you will never forget. Though you can only do this if you plan on staying for 2 days in Guatemala.
7. Discover The Ancient Ruins of Caracol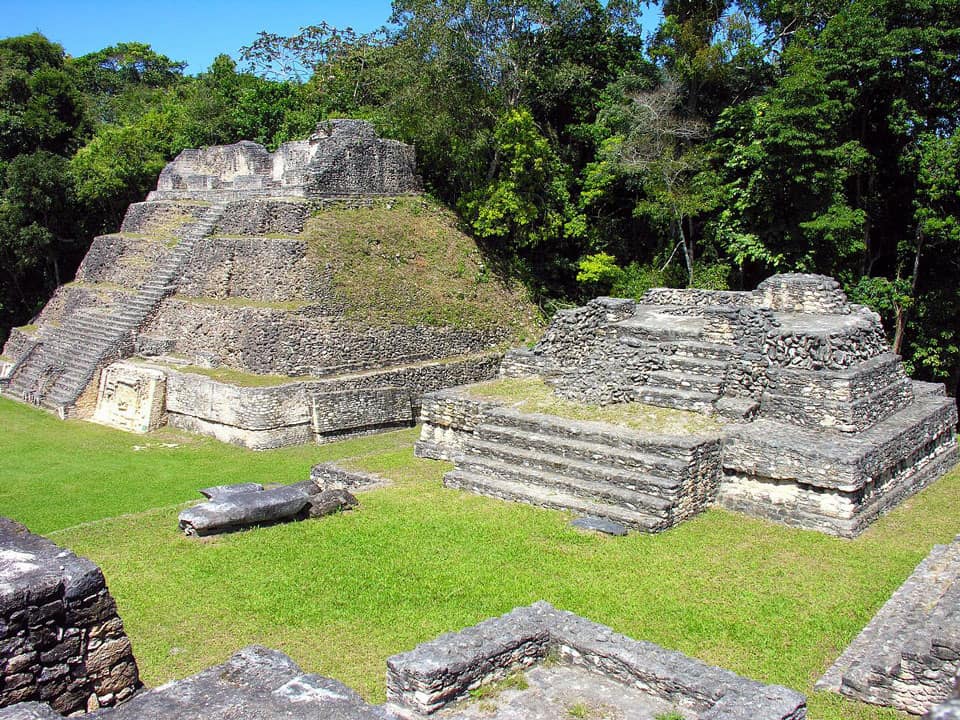 Credit: Dennis Jarvis
Did you think you were done with ruins? I hope not.
The region where San Ignacio is located has some of the best Mayan ruins in the world.
Caracol ruins are Mayan ruins located 82 km to the South of San Ignacio. The ruins were named Caracol (Shells in Spanish) because thousands of shells were found when Caracol was discovered.
The Caracol ruin has a total area of 65 sq miles or 168 sq kilometers and is bigger than any city there is in Belize.
In addition to that, a pyramid named the Sky Tower was discovered. To this day, the Sky Tower pyramid is the tallest man-made structure in all of Belize.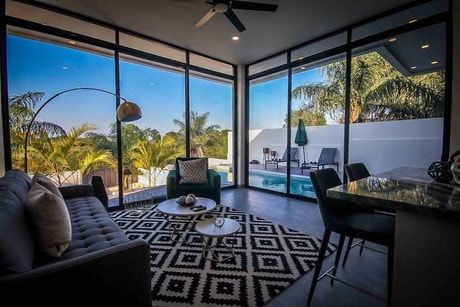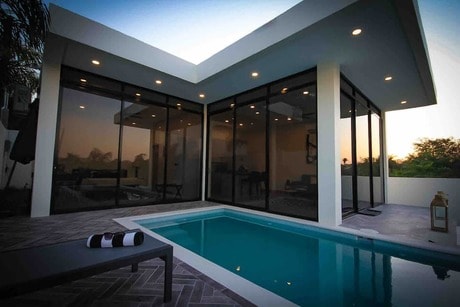 Like this post? Don't forget to save it on Pinterest! 🙂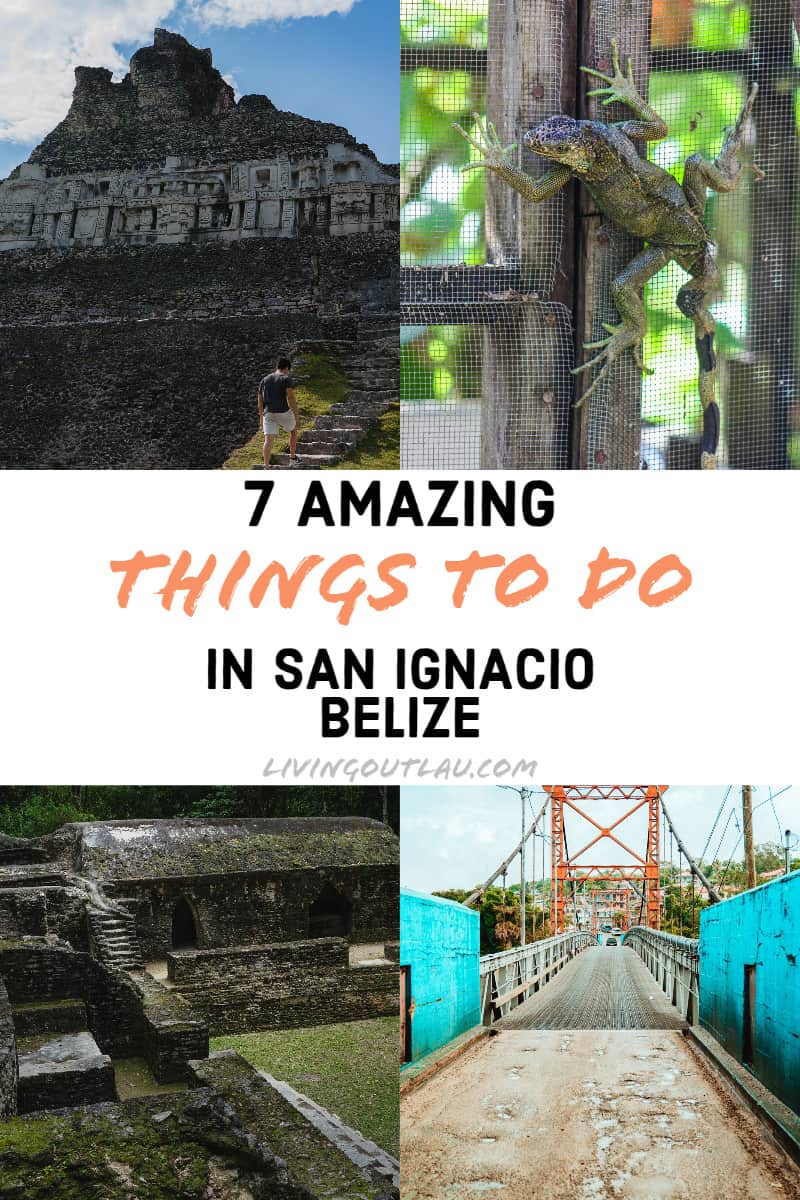 Have you been to San Ignacio Belize? What was your favorite thing to do in San Ignacio? Let us know in the comments!!
Disclaimer: Some of the links above are affiliate links. That means if you book or make a purchase through the links, we will earn a small commission at no extra cost to you! The money will help run this site! Thank you 🙂