Budapest or Bucharest? Which city should you make your next European getaway? These are two of the most popular cities in Central and Eastern Europe, respectively. And although many people confuse the two cities due to their similar names, they are, in fact, very different.
The main difference between Budapest and Bucharest is that Budapest is known for its stunning architecture, thermal baths, and vibrant nightlife, while Bucharest is more known for its communist history, charming gardens, and eclectic street art scene.
In Budapest, you'll find breathtaking architecture such as the iconic Hungarian Parliament building, and relaxing thermal baths such as the Széchenyi Baths. It also has an array of lively ruin bars and clubs where travelers can party all night long.
On the other hand, Bucharest's character is revolved around its ex-communist status. You'll find more communist-style buildings, including the Palace of Parliament, one of the largest buildings in the world. The city also has plenty of beautiful parks and a thriving art scene.
But which you prefer ultimately depends on what type of traveler you are. Are you looking for a relaxing vacation? Or are you after a cheap weekend getaway with lively nightlife?
Budapest and Bucharest are two of our favorite cities in Europe, and after visiting them multiple times ourselves, we are here to share our opinion on which one is better for travelers: Bucharest or Budapest!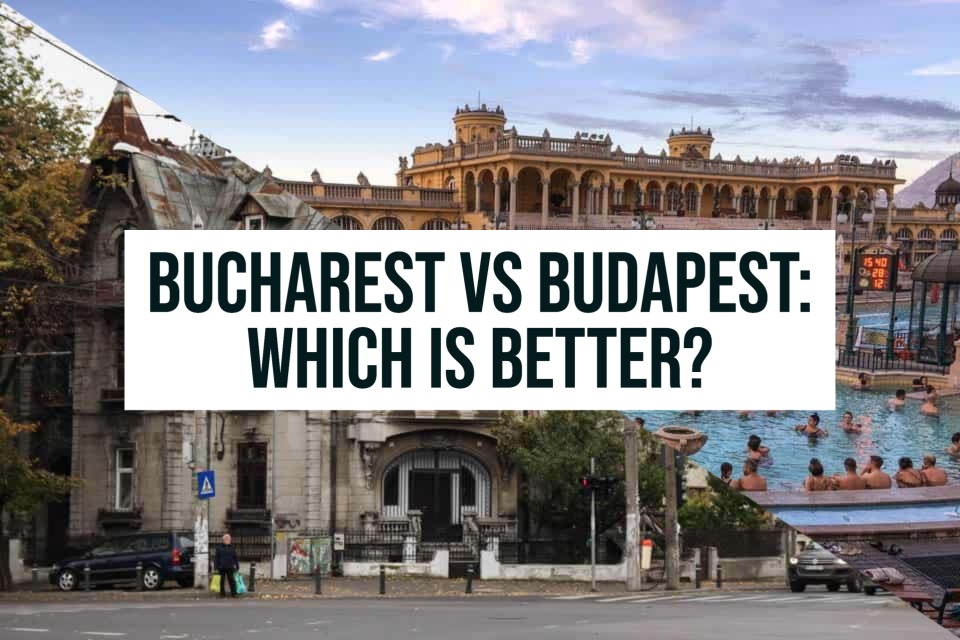 Fun Fact: Michael Jackson had a concert in Bucharest in 1992, when he greeted his fans with a "It's great to be here in Budapest!" Oops!
---
What Is Budapest Like?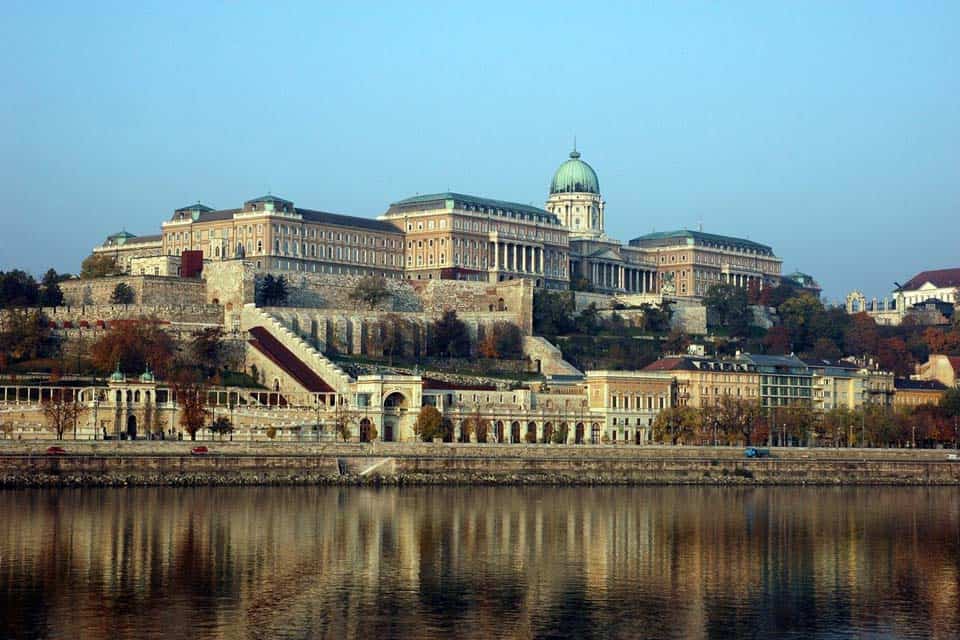 Before we dive into comparing Bucharest and Budapest, let's first summarise these two great European cities.
The Hungarian capital, Budapest, is one of the most-visited cities in Central Europe, thanks to its rich history, quirky ruin bars, and famed bathhouses. Would you believe that 30 million tourists are estimated to visit this sprawling city every year?
With no less than nine medicinal bathhouses (the most famous being Szechenyi, Gellert, and Rudas) and 123 hot springs within the city limits, Budapest is perhaps most known for being the 'spa capital of the world.'
The city is divided by the Danube River, with the hilly, mostly residential Buda on the western side of the river and the busier, flatter Pest on the eastern side.
Most tourists tend to spend their time in Buda because it's home to the city's top sights, such as the fairytale-esque Fisherman's Bastion, the historically significant Buda Castle, and Matthias Church.
While Pest is where you'll find the iconic Hungarian Parliament Building, Széchenyi Thermal Baths, the Jewish Quarter, and Dohany Street Synagogue (the biggest synagogue in Europe). It's also the center of Hungary's nightlife with the must-visit ruin bars located here!
---
What Is Bucharest Like?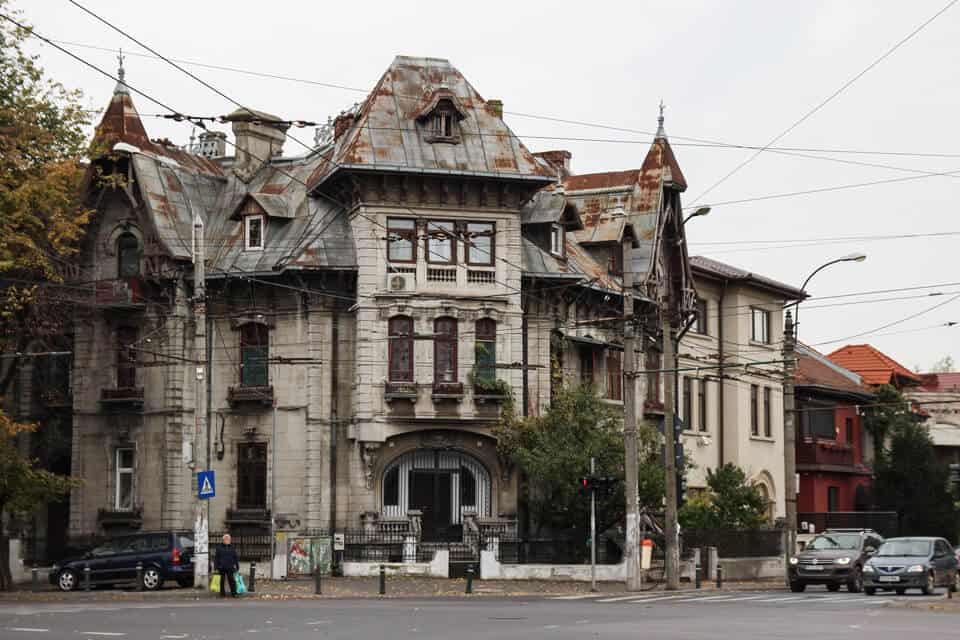 While Budapest is home to several 'big-hitter' attractions, Bucharest, on the other hand, is a tad more quaint and is often described by tourists as like "stepping into a time machine."
The capital city of Romania is home to the memorable Palace of Parliament, aka the heaviest building in the world at a whopping 4 billion kilograms (9 billion pounds).
Bucharest is also home to one of the world's most beautiful bookstores – Carturesti Carusel, which spans six floors and is a book-lovers (or photographers) heaven thanks to its intricate decor!
This city is known for its Old Town, where travelers can find timeless narrow cobblestone roads lined with vibrant buildings, art galleries, antique shops, and charming cafes, as well as architectural styles ranging from Ottoman to Baroque to Gothic.
By day, you can explore landmarks like the Stavropoleos Monastery, the oldest church in the city, and by night, you can enjoy the various restaurants and bars that come alive after dark, including jazz clubs, wine bars, and craft beer pubs.
Interestingly too, in the past, the city had the nickname "Little Paris of the East." Yep, in between the two World Wars, the city was full of stunning French-inspired buildings and, Romania's very own Arc de Triomphe remains in the north of the city – the Arcul de Triumf is a 27-meter tall wooden arch that was constructed to celebrate the nation's independence from the Ottoman Empire in 1878.
---
Budapest vs Bucharest: How Do They Compare and Contrast?
Which City Is More Affordable?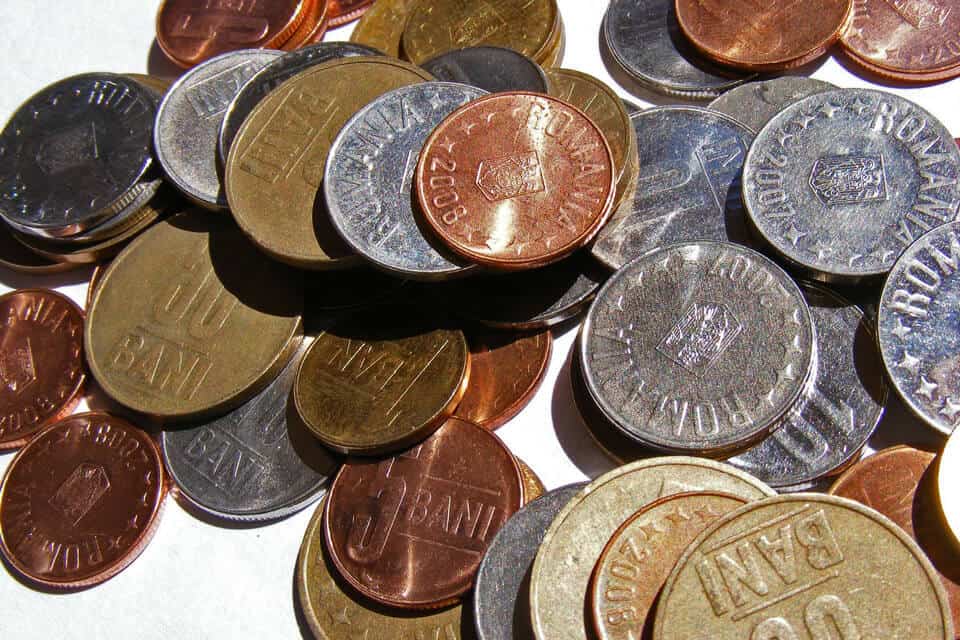 If you are traveling on a budget, you might want to consider Bucharest over Budapest. That's because Bucharest is one of Europe's cheapest places to travel to.
From a general point of view, Bucharest is just not as popular as Budapest for tourists. This means that everything from accommodations to nightlife to food is a tad cheaper than in Bucharest.
Also, the Bucharest average wage is lower than that in Budapest (in fact, it has one of the lowest salaries in the European Union), so the cost of living is lower in Bucharest.
For example, in Bucharest, you can choose from several nice Bucharest hotels for as little as 20 to 30 USD a night, a hostel for as cheap as 7 to 15 USD a night, and a half-liter of beer will set you back just 60 cents to 1 USD!
So without a doubt, Bucharest is cheaper than Budapest!
Which Is More Affordable? Budapest or Bucharest?
Bucharest
Which City Is Prettier?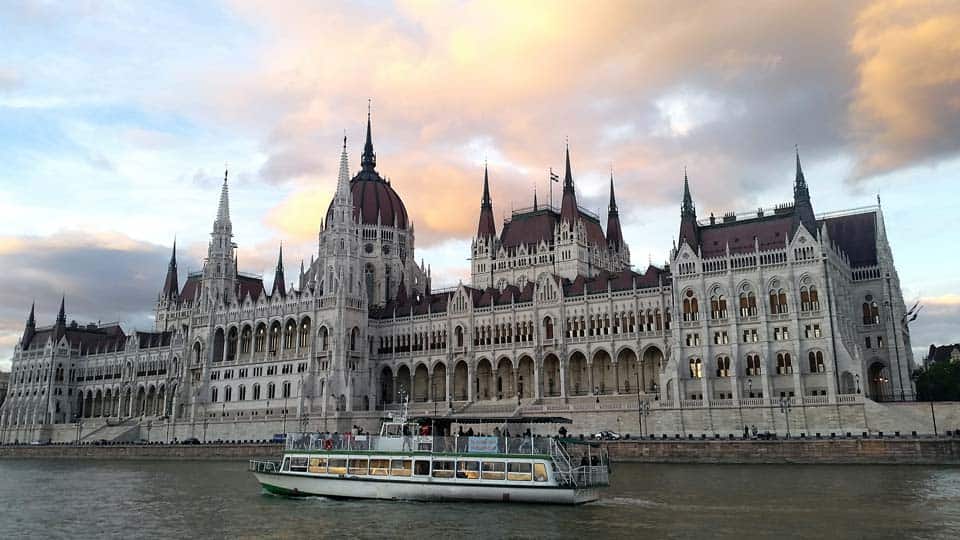 Even though travelers will find gorgeous historical buildings, charming cobblestone streets, and lush green spaces in both the two capital cities, Budapest and Bucharest are beautiful in slightly different ways.
Most of Bucharest's beauty comes from its Old Town, as well as some of the massive parks around the city such as Grădina Cișmigiu and King Mihai I Park (Herăstrău) CA. Outside of the old town, visitors can still find authentic communist architecture, which for some might not be the prettiest.
On the other hand, Budapest's architecture is heavily influenced by the Habsburg Empire, once one of the richest and most elegant empires in the world. It is the same that influenced Vienna, one of the prettiest cities in the world.
So visitors will find grandiose buildings from a variety of architecture that are designed to show off wealth. The buildings often feature intricate details, beautiful sculptures, and amazing façades that are unique.
Plus, Budapest has some of the most stunning attractions, such as the Fisherman's Bastion and the stunning Danube River running through it.
Without a doubt, Budapest is a much prettier city than Bucharest.
Which Is More Pretty? Budapest or Bucharest?
Budapest
Which City Has Better Food?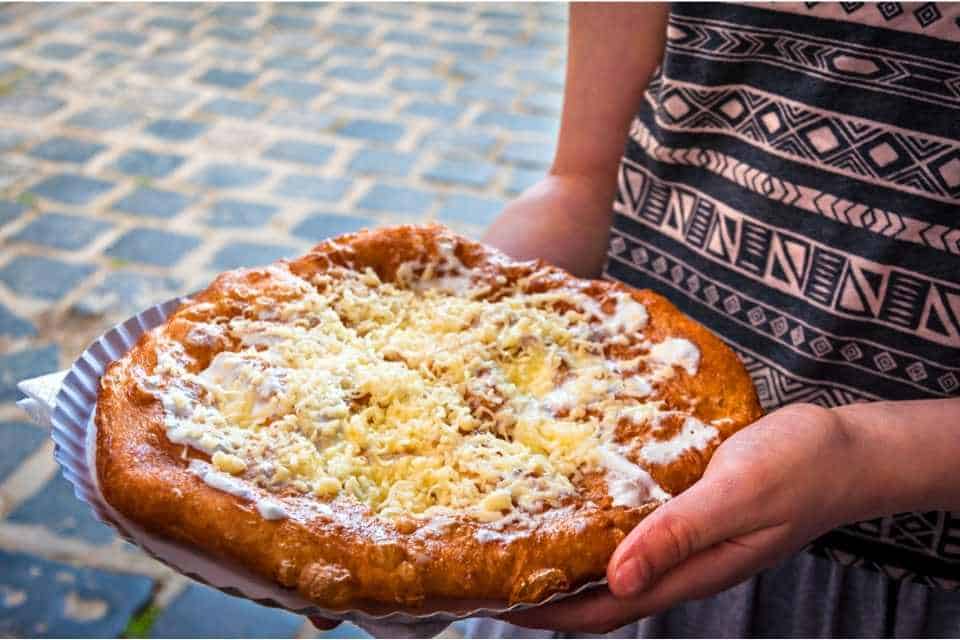 Before we visited Romania, we had no idea about their cuisine and what to expect. At first, some of their dishes were a bit odd to us (such as Sarmale), but we ended up quite liking them in the end.
Romanian cuisine is very meat heavy, with most of their most popular dishes somewhat of a meat stew. Of course, don't forget to try Sarmale, fermented cabbage rolls with meat that are unique. Our favorite is perhaps the Papanasi dessert, a cheesy dough with lots of cream and topped with jam.
The food scene in Bucharest is also starting to take off, and visitors are beginning to find a variety of other cuisines in the city.
Budapest (or Hungarian food) is rather similar to Romanian food, probably because parts of Romania were Hungary for a long time. You'll find rich and hearty dishes, with the most famous Hungarian dish being Goulash, a stew-like soup typically containing beef and a variety of vegetables cooked in a cast iron pan over an open fire.
And let's not forget Chicken Paprikash, Hungarian Lángos, and Chimney Cake (kürtőskalács), though you can find some of these in Romania as well.
It's difficult to decide which city has better food because Romanian food is heavily influenced by Hungarian food. But we generally liked the food in Budapest more than in Bucharest.
Which City Has Better Food? Budapest or Bucharest?
Budapest
Which City Has Better Nightlife?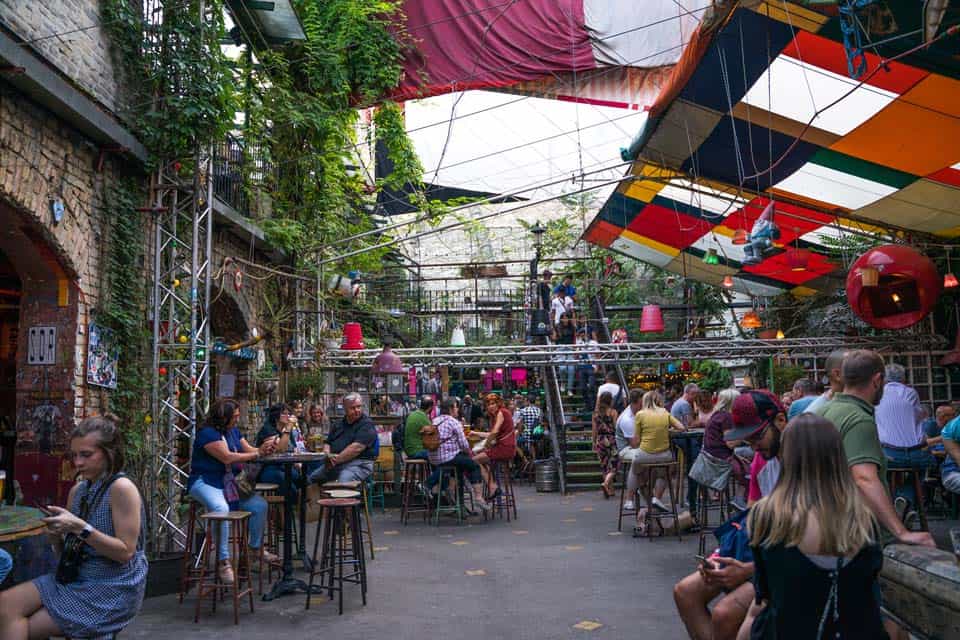 You may be surprised to learn that Bucharest boasts some of the best nightlife in the world; the old town here has earned the nickname "Little Berlin" because many bars and clubs are scattered along its cobblestone streets.
On the other hand, Budapest has an equally awesome nightlife scene, with bohemian ruin bars and clubs in District VII. Be sure to check out Szimpla Kert, Budapest's most famous ruin bar with upcycled furniture and live acoustic shows.
Although both cities offer a variety of bars, clubs, and other night entertainment, we preferred the nightlife in Budapest because of the unique setting. How often do you get to party, drink and dance in an old abandoned building abandoned from the Soviet Era?
However, nightlife in Budapest is a lot more expensive than nightlife in Bucharest, so make sure you consider that if you are traveling on a budget.
But for us, Budapest has a better night life than Bucharest despite the higher price point!
Which City Has Better Nightlife? Budapest or Bucharest?
Budapest
Read More: Why Is Bucharest Worth Visiting?
Which City Is Safer?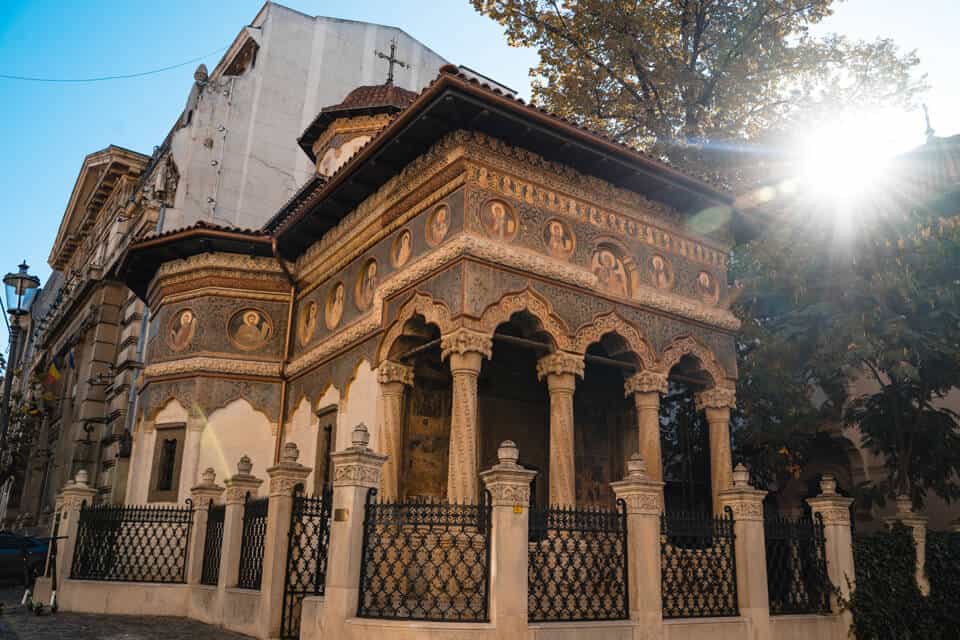 Budapest and Bucharest are considered safe cities for visitors, but that's not to say crimes against tourists don't happen. While violent crimes such as robbing and assault are very rare, petty crimes such as pickpocketing can be common, especially in touristic areas.
Because the average citizen earns so little in both Budapest and Bucharest, the theft of an iPhone for many locals will be the equivalent of a month's salary or more.
Because Bucharest communist regime only ended in 1989, many tourists have the preconception that Bucharest is unsafe. However, it is one of the best in Europe, even above cities like London, Berlin, Lisbon, and Paris (according to Numbeo, and also our experience).
Bucharest is also safer than Budapest. Though Budapest is safe, we found some issues with homeless people being aggressive and drunk on the streets. Pickpocketing and drink spiking (from our experience), is also a little bit more common.
So for safety, Bucharest is better than Budapest.
Which City Is Safer? Budapest or Bucharest?
Bucharest
Which City Is Better For Shopping?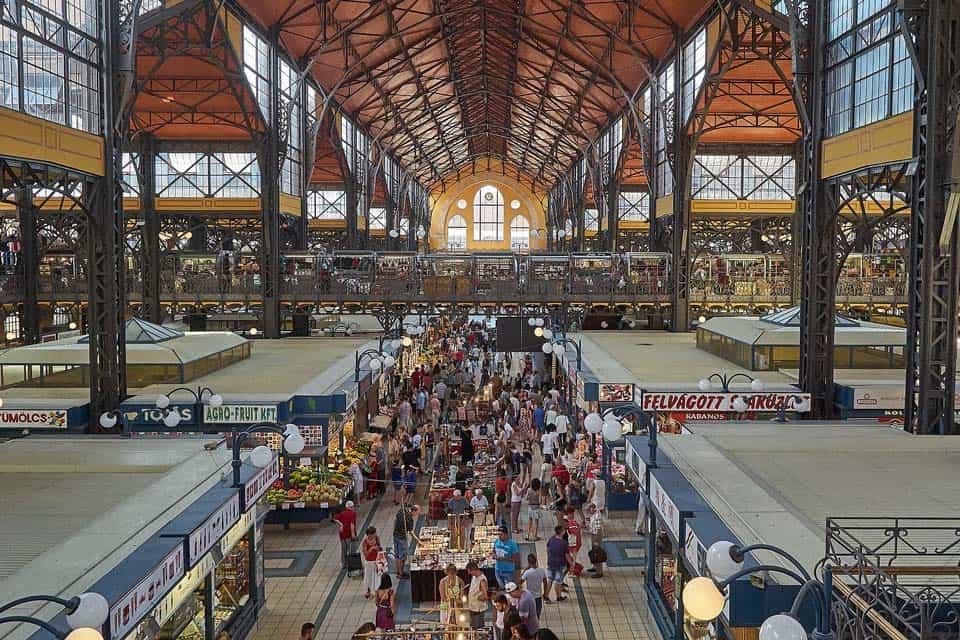 Both Budapest and Bucharest offer a wide variety of markets, malls, and boutique stores.
Budapest is famed for its bustling markets, where you'll find everything from antique furniture to delicious food. Central Market Hall is the best place to come if you want to buy fresh produce, while if you're after quirky souvenirs, head to the first floor, where you can rummage through a treasure trove of souvenir stalls.
Finally, if you plan to visit Budapest in December, you'll be thrilled with the Budapest Christmas Market, which takes over Vörösmarty Square and boasts 100 interesting stalls! If you are here on a Sunday, make sure you check out Szimpla Sunday Farmers' Market, where you will find a lot of local artisan goods.
If markets aren't your thing, then head to Vaci Street, the best shopping street in Budapest, where you'll find well-known stores like Adidas and Zara together with smaller souvenir stores. If you prefer to do your shopping in giant shopping malls, then you can't go wrong with the WestEnd City Center mall next to the Western Railway Station.
Bucharest's answer to Vaci Street is Calea Victoriei which is lined with stores for all budgets – from Cos to Hugo Boss to Faine Vintage Shop and much more! The city center is also home to AFI Palace Cotroceni, the biggest shopping center in Romania, and Baneasa Shopping City on the outskirts of the city, which is filled with lots of designer stores!
But unfortunately, we weren't able to find any markets in Bucharest that feature local artisan goods and good places to buy some good Romanian souvenirs. We are positive that there are some out there, but not easily accessed by tourists
For the variety of shopping options – from local markets to bustling shopping streets to mega shopping malls, Budapest is better than Bucharest for shopping!
Which Is Better For Shopping? Budapest or Bucharest?
Budapest
Which City Has Better Attractions?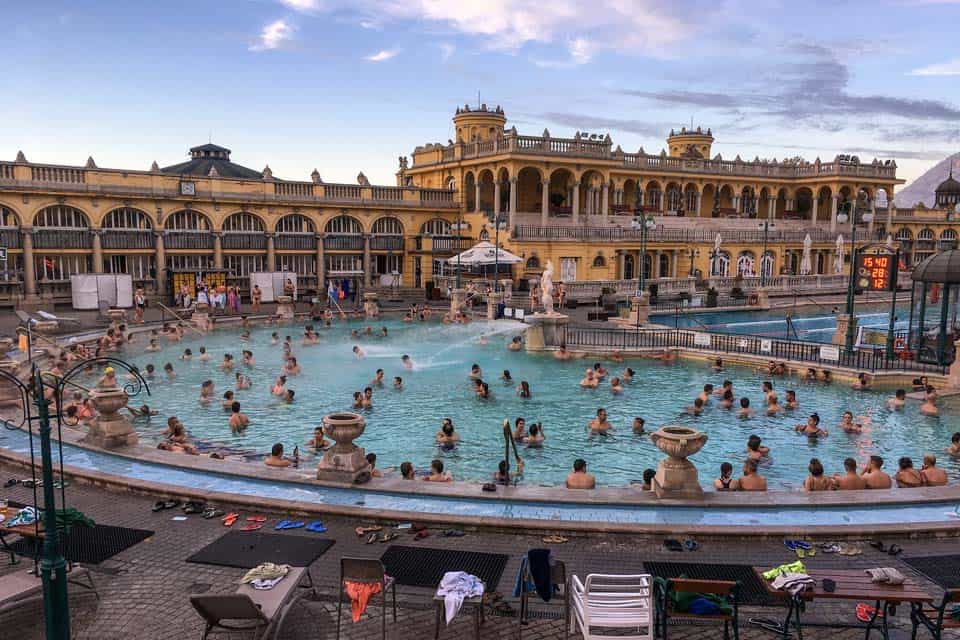 Though both cities are capital cities of their respective country with tons of attractions, Budapest has a lot more to see.
Budapest is a UNESCO World Heritage Site, so it is without a doubt a city filled with historical attractions and museums.
Whether you are the epic Hungarian Parliament Building (our favorite building in the world), the St. Stephen's Basilica, Fisherman's Bastion, or the Buda Castle, there are plenty of world-class attractions in Budapest.
And if you don't like history, you can simply sail down the Danube on a cruise and admire the cityscape. Want something even more relaxing?
Then go to one of the many thermal baths in the city. The best one is Széchenyi Thermal Bath and it is known as the biggest medicinal bath in Europe! Then lets not forget the ruin pubs that are unique to Budapest!
Bucharest simply doesn't have as many attractions as Budapest. Most of its sights are situated in the Old Town, such as the Romanian Athenaeum, Stavropoleos Monastery Church, and the Palace of Parliament Building we mentioned.
Pro Tip: Bucharest also has its own version of "thermal baths" called Therme Bucuresti. It is the biggest largest relaxation and entertainment center in Europe, complete with thermal pools, a water park, saunas and more!
Even though there are many sights in Bucharest, walking around the old town and enjoying the atmosphere and buildings is an attraction on its own. Many travelers opt to stay only one day in Bucharest, and unfortunately, it is often enough time.
Bucharest simply doesn't contain the same number of attractions as Budapest. Compared to Bucharest, you'll need a lot more days in Budapest to see all of its tourist sights, which is why it is the clear winner in this instance!
Which Has Better Attractions? Budapest or Bucharest?
Budapest
Which City Is Easier To Get Around?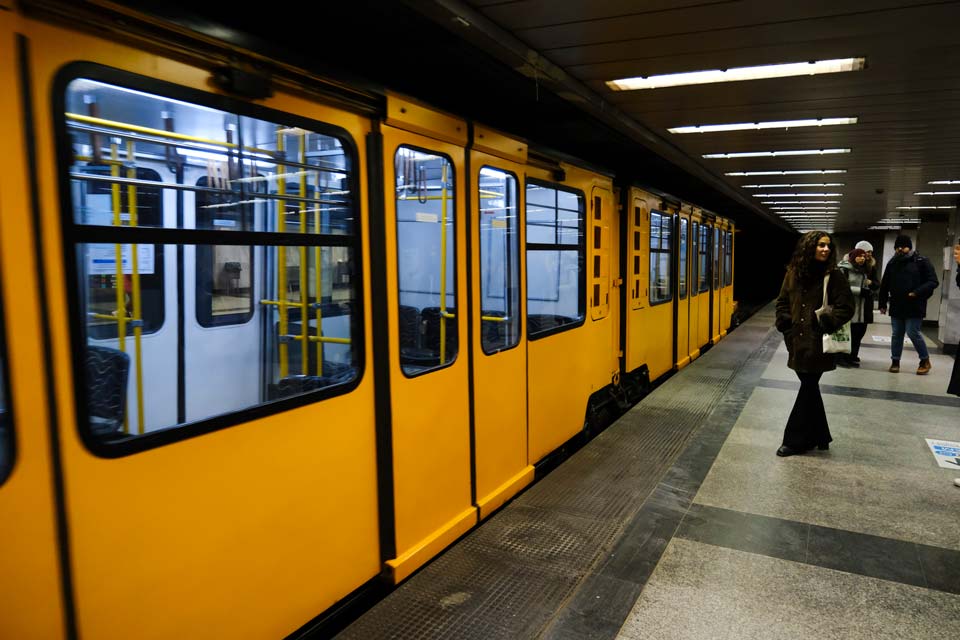 Budapest's public transport system is easy-to-use, frequent, and cheap. And you can choose from the metro, buses, and trams to make your way around this sprawling city.
The payment system for public transportation in Budapest is also simple, as all tickets can be used on all types of public transit, whether it be the bus, the metro, the tram, or the trolley bus.
Even when you are not using Budapest's public transportation to get around, the city is very walkable. Many of the attractions are within walking distance from one another, and the city is just beautiful to just walk around.
On the other hand, Bucharest's public transport system is far from 'fit for purpose' as locals will tell you. Although an extensive system that connects various parts of the city, the trams, buses, and metro here are slow and infrequent resulting in serious overcrowding issues.
As a result of the public transport failings in Bucharest, more and more people rely on their cars/taxis to get places, and that has meant that the city is now one of the most congested capital cities in the European Union!
Therefore if you will be relying on public transport or even taxis (since there is no Uber in Budapest) to get around, Budapest will be the better option for you!
Which Is Easier To Get Around? Budapest or Bucharest?
Budapest
Which City Is Better For Couples?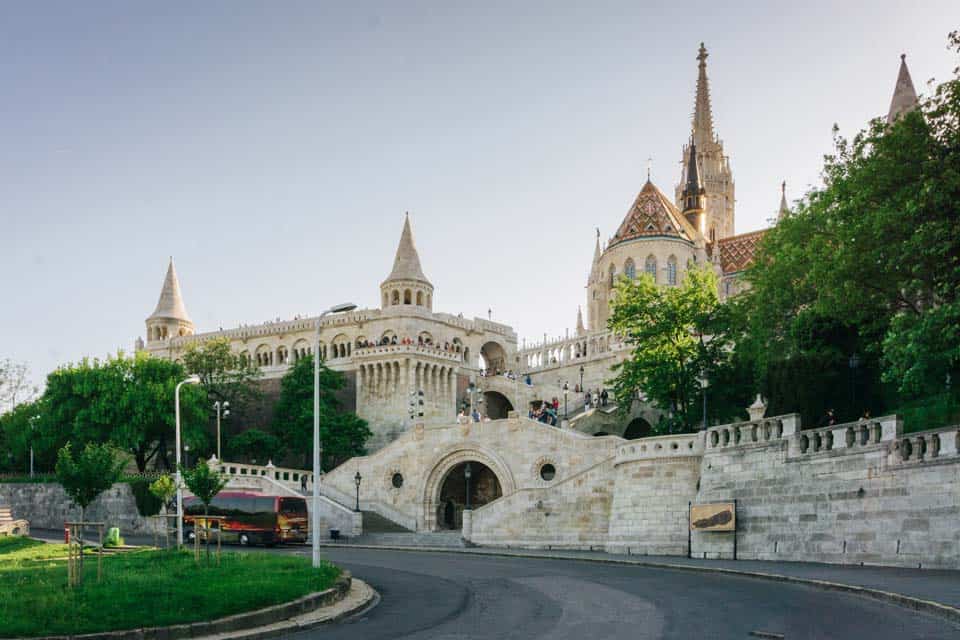 When it comes to an epic couple's getaway, both Bucharest and Budapest have a lot of advantages. Which one is better suited to you and your loved one all depends on your interests.
In Budapest, couples can stroll along the famous Chain Bridge and admire the breathtaking views of the Danube. The thermal baths are also a good romantic date idea, as couples can sit in a hot pool together and enjoy each other's company.
Then you have Fisherman's Bastion and its fairytale construction, perfect for a memorable photo of you two!
Bucharest is also a great spot for couples, with the romantic cobblestone streets of the Old Town making for a lovely place to wander with your loved one during the day. There are lots of nice parks in Bucharest, so couple travelers can spend time in a park, perhaps have a picnic. A day at Therme Bucuresti is always fun with your significant other!
We say Budapest has a slight edge over Bucharest in this category because it has more beautiful attractions and better opportunities to spend quality time with one another.
Which City Is Better For Couples? Budapest or Bucharest?
Budapest
Which City Is More Historic?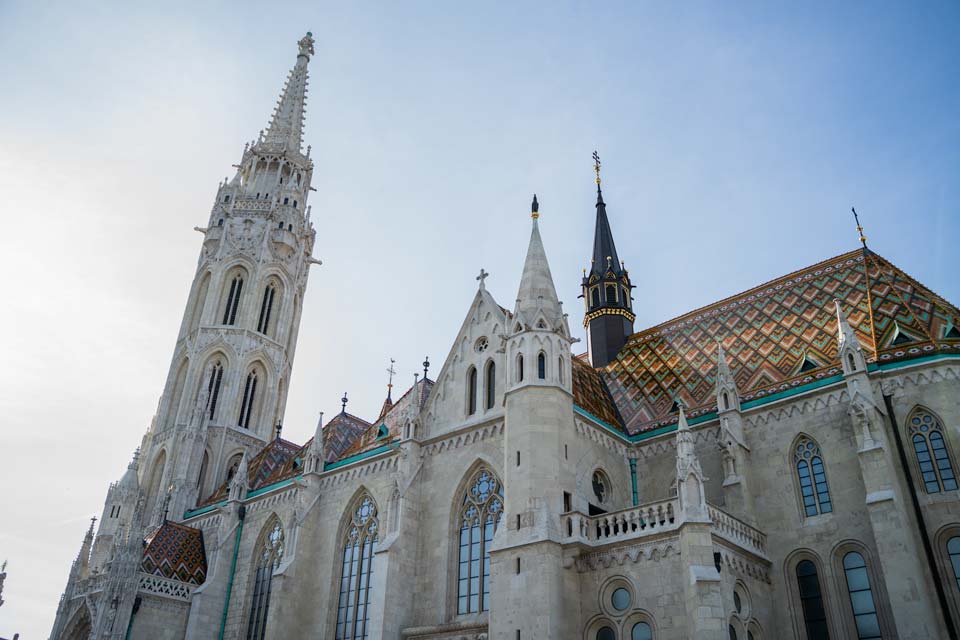 Both Budapest and Bucharest have vastly different but interesting histories.
Bucharest is most well known for the brutal communist regime, which ended in 1989. It has greatly influenced the city's urban development and cultural life, which visitors can see in the building and layout of the city. The city has its fair share of history before the Soviet's regime.
Bucharest was the capital of Wallachia, a historic region between the north of the Lower Danube and south of the Southern Carpathians.
One of the most famous rulers of Wallachia is Vlad The Impaler, or Vlad Tepes. This character later inspired the famous book Dracula by Irish author Bram Stoker.
The city of Budapest is rather a new city. It was only formed in 1873 by the merger of three cities – Buda, Óbuda, and Pest. But historically speaking, the area has been settled by the Celts, Romans, and many other groups.
Perhaps the biggest influence on Budapest was the Habsburg Empire (that later split into the Astro-Hungarian Empire). It's known for its wealth and elegance and travelers can still see that in the buildings in Budapest today.
Both Budapest and Bucharest are two very historic cities. It is very difficult for us to say which is more historic, so we are going to have to give this a tie.
Which City Is More Historic? Budapest or Bucharest?
Tied
---
Budapest Vs Bucharest Comparison Table
| Category | Budapest | Bucharest |
| --- | --- | --- |
| Price | | x |
| Aesthetics | x | |
| Food | x | |
| Nightlife | x | |
| Safety | | x |
| Shopping | x | |
| Attractions | x | |
| Convenience | x | |
| For Couples | | x |
| History | x | x |
---
Budapest or Bucharest FAQs
Why Do Budapest And Bucharest Sound So Similar?
It is a pure coincidence that Budapest and Bucahrest sound so similar. They do not share the same etymologies, and are two vastly different cities in Europe.
Which Is A Bigger City? Bucharest or Budapest?
Budapest is a bigger city with more than twice the area of Bucharest. Budapest has a land area of about 525 square kilometers or 203 square miles and Bucharest has a land area of about 239 square kilometers or 92 square miles.
---
So, Is Budapest or Bucharest Better?
Budapest and Bucharest are two of the most commonly mistaken cities. Hopefully with our comparison, you'll be able to clear all confusion and determine which city is better for your vacation.
As you can see, we personally like Budapest a bit more, thanks to its beautiful aesthetics, plethora of attractions, and distinctive ruin bars. Bucharest is a great destination for those looking for a cheap weekend getaway, perhaps somewhere with a charming Old Town and fun nightlife!
There are pros and cons to visiting both Budapest and Bucharest. And if you can, make an effort to visit both!
Disclaimer: Some of the links above are affiliate links. That means if you book or make a purchase through the links, we will earn a small commission at no extra cost to you! The money will help run this site! Thank you!