When it comes to traveling, food is probably one of the most important parts. Being able to try the local cuisines, tasting the freshest ingredients they grow the region, and sampling the local beverages is one of the purposes of my travel.

But if you are in a new city and extremely indecisive, then you probably have a hard time finding a good and affordable restaurant to eat.

In the city of San Ignacio in Belize, you don't want to have that problem. Belizean food is a fusion of Mexican, Guatemalan, and Caribbean food and is one of the biggest attractions in San Ignacio.

Here is a list of some of the cheapest and best restaurants in San Ignacio, Belize.
Map of the Best San Ignacio Restaurants
Located above is the map of the best restaurants and cheap eats in San Ignacio, Belize. The majority of these restaurants are located in downtown San Ignacio, making it easy to visit them all.

Click on the map and you will be able to find more information about each restaurant!
Best Cheap Eats in San Ignacio Belize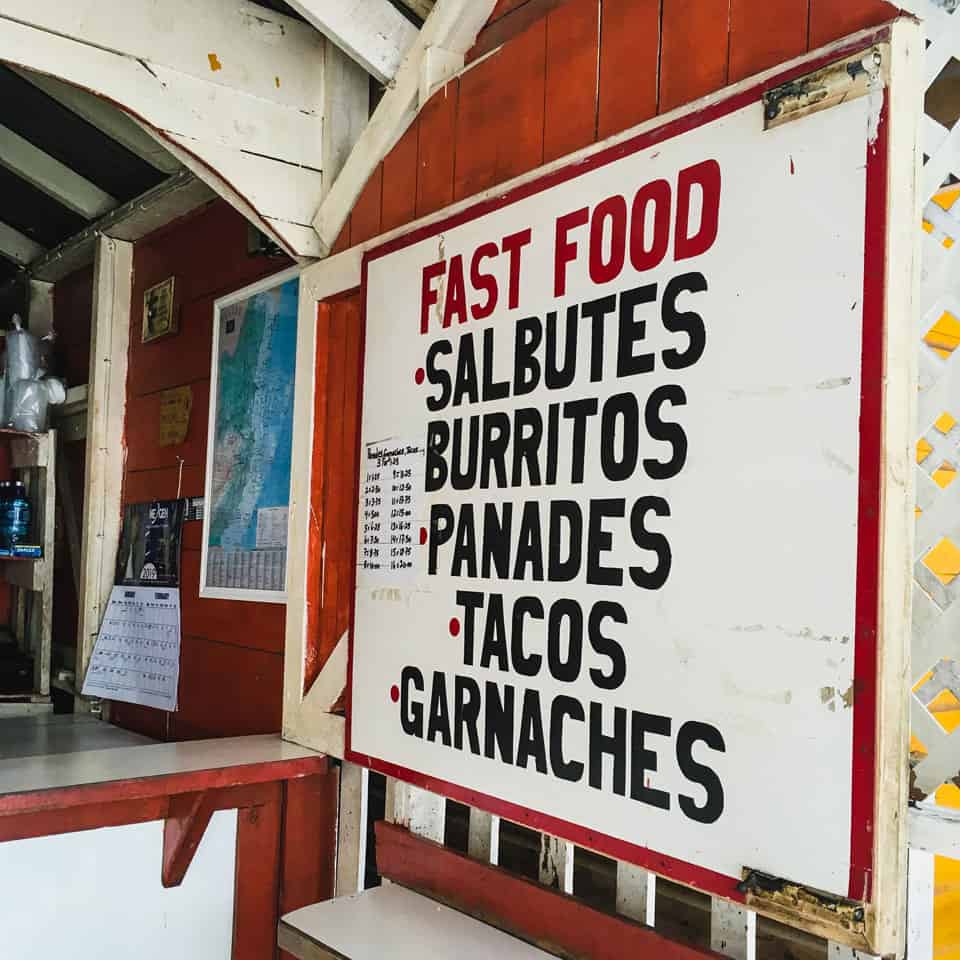 Mincho's is the definition of cheap, fast, and good. Mainly Mexican and Belizean cuisines, it's burritos and tacos do not disappoint. In addition to those, it has some of the cheapest and most refreshing fruit juices ever.

This restaurant is more like a fast food place meaning you go up to the counter to order your food and then you find seats after. It is definitely not a place to go for a fancy date.

Don't let that deter you though, it has the speed and price of a fast-food restaurant, but the taste of a nice fancy restaurant. Highly recommended!!!!

Hours:

Monday-Friday: 7AM-4PM
Saturday: 7AM-3PM
Sunday: CLOSED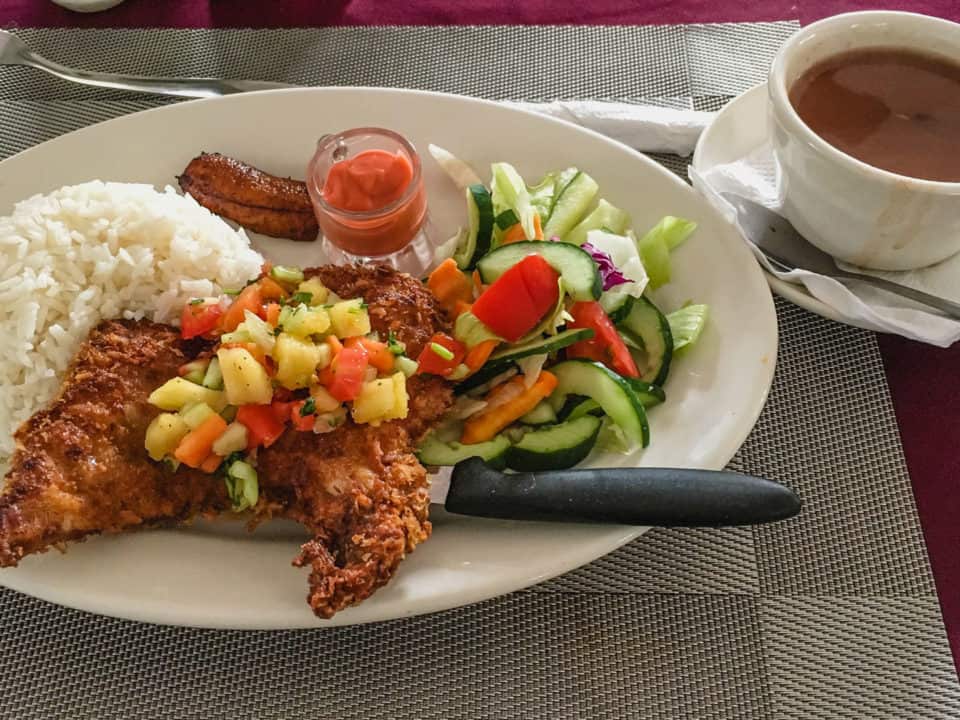 Like the name suggested, Cenaida's is THE restaurant for Belizean food. If you are looking for some cheap and local Belizean food, Cenaida's is the place you do not want to miss. I have definitely been here more times than I want to admit but everything I have tried on their menu was amazing. Don't miss this place!!!

Hours:

Daily: 11AM-4PM, 5:30PM-9PM EXCEPT on Wednesday.
Wednesday: 11AM-4PM
Best Restaurants in San Ignacio Belize
Ko-Ox Han Nah (Let's Go Eat)
Ko-Ox Han nah or let's go eat is one of the best local restaurants in San Ignacio. Located very close to the center of town, this place is oftentimes crowded for good reasons. Ko-Ox Han nah is moderately priced and serves some of the best food I have ever had in Belize.

Portions are huge, the menu is extensive, and the atmosphere is amazing. This is definitely a place you want to try when you are in San Ignacio. Go get the stewed chicken here!!!!

Hours:

6AM-9PM Daily
Pop's is probably the most famous restaurant in all of San Ignacio. Their breakfast is considerably one of the best in town. The established is air-conditioned so you can take a break from the heat. The service is fast. The interior is very decorative. There are too many good things to say about this place.

On the plus side, their famous breakfast is all day long so you don't have to get up early for it!! Go try the fry jacks here! You won't regret it.

Hours:

6AM-10PM Daily EXCEPT Sunday
Sunday: 6AM-2PM
Guava Limb Cafe is probably one of the most expensive restaurants in San Ignacio. However, the price is well justified. Their well-crafted cuisines are made from the freshest organic ingredients from local farms. No more worrying about get food poisoning when eating from this restaurant.

The menu is also extensive and each and every single dish is meticulously done. Give your taste buds a vacation and try this place at least once. You will be glad you did! You might want to make a reservation in advance because this place does get very crowded!

Hours:

Tuesday to Sunday: 11AM-10PM
Monday: Closed
Where to Stay in San Ignacio Belize
Best Hostel in San Ignacio – Bella's Backpackers Cayo
Bella's Backpackers Cayo is unquestionably the best backpacker hostel in San Ignacio. Featuring beautiful common areas and terraces to relax and hang out, you will no doubt meet many friends at Bella's Backpackers Cayo. However, it could get quite noisy depending on the crowd.

Click here for more details!
Best Cheap Hotel in San Ignacio – Venus Hotel
A great value-for-money hotel in San Ignacio, Belize. The rooms are spacious and the beds are huge as you can see. This hotel has all the basic facilities you will need and the reception will go out of their way to assist you. Their included breakfast is a plus!

Click here for more details!
Best Luxury Hotel in San Ignacio – San Ignacio Resort Hotel
San Ignacio Resort hotel is the most luxurious hotel in San Ignacio by far. It features a beautiful swimming pool and outdoor lounge area where you can soak in the Belizean sun. Their on-site restaurant serves amazing international cuisine as well as authentic Belizean dishes. Did I mention they have an iguana conservatory onsite?

Click here for more details!
This concludes our guide on the best restaurants in San Ignacio, Belize. We hope you get to enjoy Belizean food the same way we did!

Any questions? Let us know in the comments!
Disclaimer: Some of the links above are affiliate links. That means if you book or make a purchase through the links, we will earn a small commission at no extra cost to you! The money will help run this site! Thank you!