Signs of climate change are undeniable.

The global temperature is rising, glaciers are retreating, there are more extreme weather events such as hurricanes and drought, and much more.

Many of us have been hearing about all these horrific changes that are happening in the world but have never seen them.

I was one of them.

It wasn't until I was backpacking in Peru when I first saw the effects of climate change with my own eyes. I was finally able to put a picture with the words I was hearing.

Top tourist destinations around the world are affected by climate change on the daily. Some won't even be a tourist destination in the near future.

Here are 18 tourist destinations affected by climate change. Enjoy!
Tourist Destinations Affected by Climate Change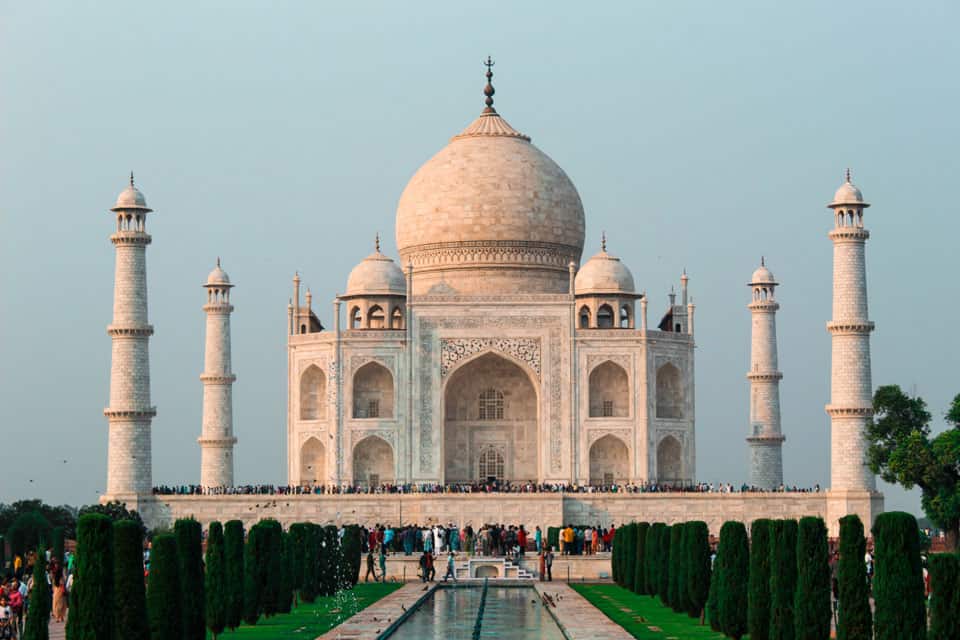 By: Eager to Travel , Facebook

Taj Mahal is one of the famous seven wonders of the world. It is made up of an ivory-white marble mausoleum located on the banks of the Yamuna river in Agra India. It was made in 1632 by Shah Jahan for his wife Mumtaz Mahal. The design incorporates Persian and Mughal architecture.

Unfortunately, it is located in the world's eighth most polluted city which is causing the white marble to turn a yellowish-brown color.

Due to the heavy road traffic, emissions of sulphuric oxide are high which is causing acid rain. Acid rains are very dangerous as it erodes the sculptures and incrustations of stone.

The water pollution of Yamuna is also causing the droppings of green color on the mausoleum. The algae are gathered on the water, which is then fed by the chironomid mosquitoes which excrete green dropping. Although they are not corrosive, they have to be cleaned regularly and the mosquitoes also cause trouble.

The water level of Yamuna has drastically decreased and it can cause the whole structure to fall. The mausoleum is supported on wood and as long as they are in the water, the holding is strong enough to support but if the water level decreases a lot then the whole structure would fall off.

Being one of the seven wonders of the world, it is a shame to see such beauty going to ruin.
By: Beyond My Border

During a 10-day trip across Mexico, I visited Tulum, a beach-side city that was recommended to me by a friend. Expecting crystal blue ocean framed by ancient ruins, I was taken slightly aback by the rotting seaweed and brown waters along the coastline. It seemed that this view was quite the opposite of what my friend experienced.

In the past couple of years, climate change has led to a swell of seaweed from Brazil to settle in the increasingly warm Caribbean waters. The ocean water's changing temperature alongside fertilizers and untreated sewage had detrimental effects. It led to massive piles of sargassum turning the once-clear waters muddy brown. Although Mexico has committed millions in removing the plants from its coastal waters, the effort seems fruitless.

Mass tourism in Riviera Maya also contributed heavily to the current situation. In recent years, Tulum turned from a backpacker haven to a clubbing paradise. It became Mexico's Ibiza. To accommodate rising tourism, many places to stay in Tulum slowly ate away at the formerly protected areas that helped maintain Tulum's white-sand beaches.
Despite the beaches' current state, tourism continues to be on the rise. But whether Tulum can regain its turquoise waters is a mystery to be solved. In the meantime, visitors will just have to take advantage of the cenotes near Tulum or the cenotes in the Riviera Maya region.
3. Pastoruri Glacier, Peru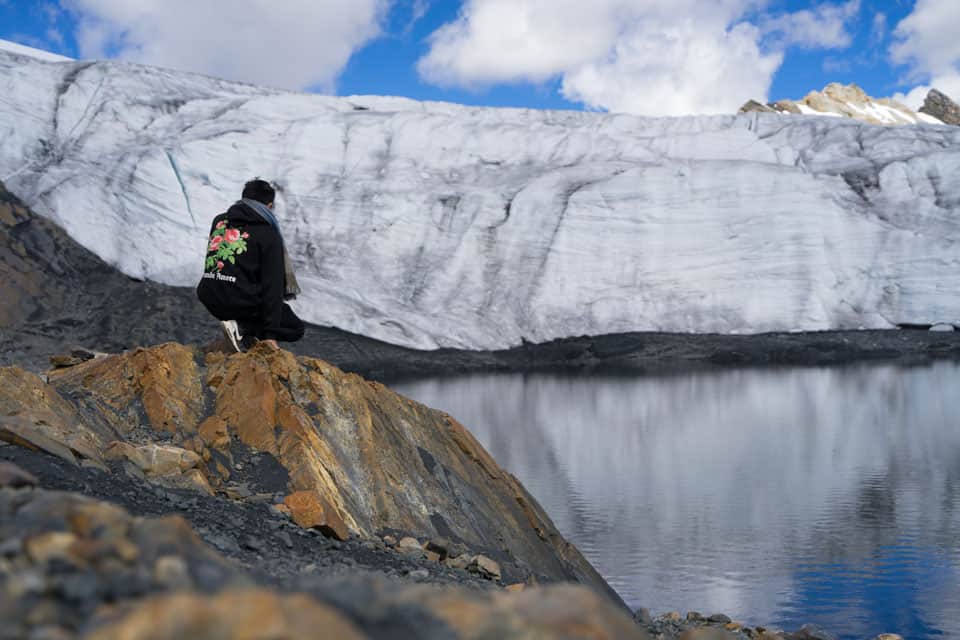 Pastoruri Glacier, located at 5000m above sea level, is one of the most popular day hikes in Huaraz, Peru. However, that won't be the case in the future.

Over the past 20 years, Glacier Pastoruri has lost half its size, now spanning only .9 sq km. Tourists that once left in awe are now leaving with nothing but disappointment.

In fact, by definition of a glacier, Glacier Pastoruri is technically no longer a glacier. The cycle of building up ice in the winter and then melting it in the summer just doesn't happen anymore. Glacier Pastoruri doesn't build up any ice in the winter anymore because of climate change. By definition, Glacier Pastoruri is just a big piece of ice.

Global warming has a tremendous effect on glaciers, as seen with Pastoruri Glacier. It won't be long until this natural beauty is only heard about in the books as tourists dwindle day by day. Locals that rely on the tourism of the Pastoruri Glacier will have to adapt to the new challenges that will arrive from the diminished income from tourism.

Don't waste your chance and make sure you see Pastoruri Glacier when you visit Peru!
4. British Columbia, Canada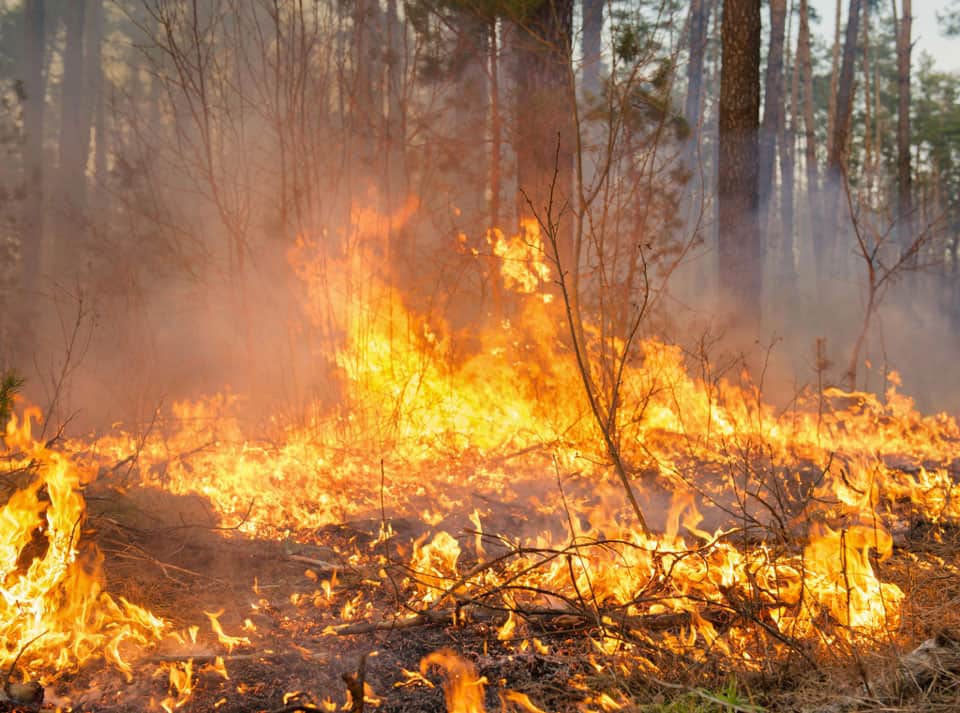 By: Freedom56Travel
In the last 2 years, British Columbia has experienced the biggest wildfire seasons in provincial history, impacting almost every region in the province.

Climate change is largely responsible for the massive increase. Average annual temperatures in western Canada have increased 1.9F since 1970 and snow melts are occurring up to 4 weeks earlier than in previous decades. This has resulted in forests being drier for longer periods of time. Conditions are primed for unprecedented forest fires to ignite and spread.

The impact on tourism in British Columbia has been significant. Many visitors to Vancouver who booked during peak fire season canceled or shortened their visit due to the weeks-long haze of smoke enveloping the city.

Hunting in the Cariboo region has long been a favorite tourist activity, but with wildfires burning much of the region in the last two years, purchases of hunting licenses and guided hunting have significantly decreased. The province also changed hunting regulations such that motor vehicles used by hunters are now banned between September and June in fire-affected areas of the province. This ban was put in place to give wildlife in areas denuded of vegetation.

Backcountry guided hiking operators in places like Wells Gray Provincial Park have reported significant drops in revenues as many guests cancel when large areas are closed to visitors due to wildfires. The constant haze of wildfire smoke is also very off-putting to many visitors.
5. Cape Town, South Africa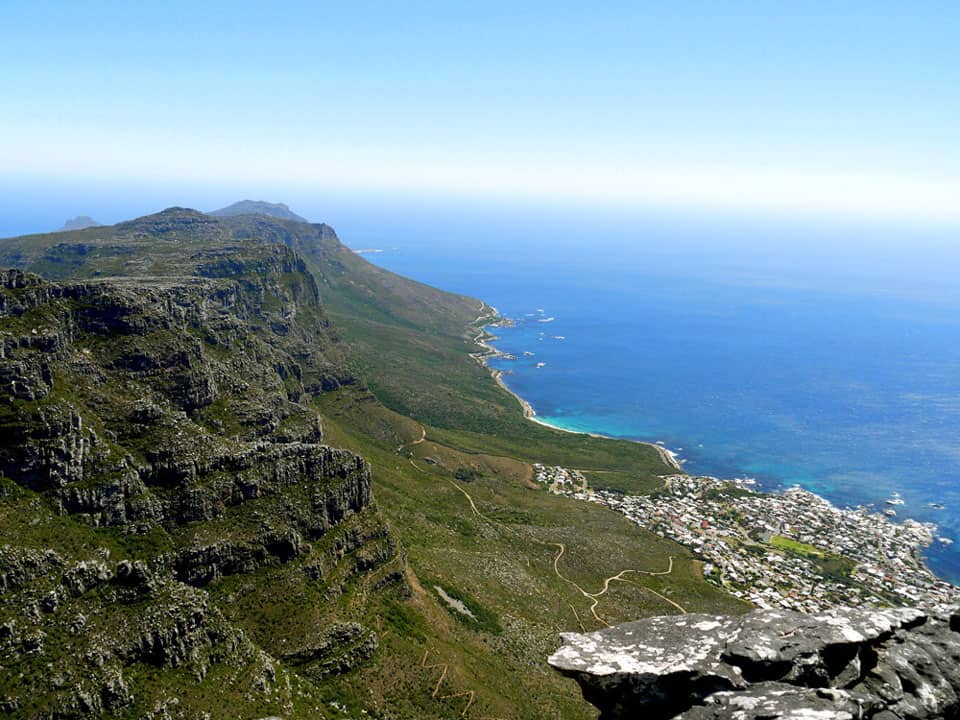 By: Stingy Nomads

Cape Town, South Africa has been featured as one of the top ten cities to visit in the world many times. With its famous mountain in the background, this stunningly beautiful, likable and captivating city is visited by thousands of tourists every month.

Cape Town generates just shy of 10% of the country's GDP and is responsible for about 300 000 jobs every year. With a very dry winter in 2018 and dam levels below 22%, Cape Town faced the prospect of being the first major city in the world to run out of water.

Studies showed that climate change increased the probability for a lack of rainfall leading to the Cape Town Drought up to three times. We saw signs focusing on saving water from the airport right through the city to the hotels.

Thousands of visitors canceled their visits to Cape Town. Travelers were asked to restrict their showers to less than two minutes; many hotels removed bath plugs and added water timers, swimming pools were drained and many other creative water saving methods were implemented. The decrease in tourism has a big financial impact on the city.
6. Franz Josef Glacier, New Zealand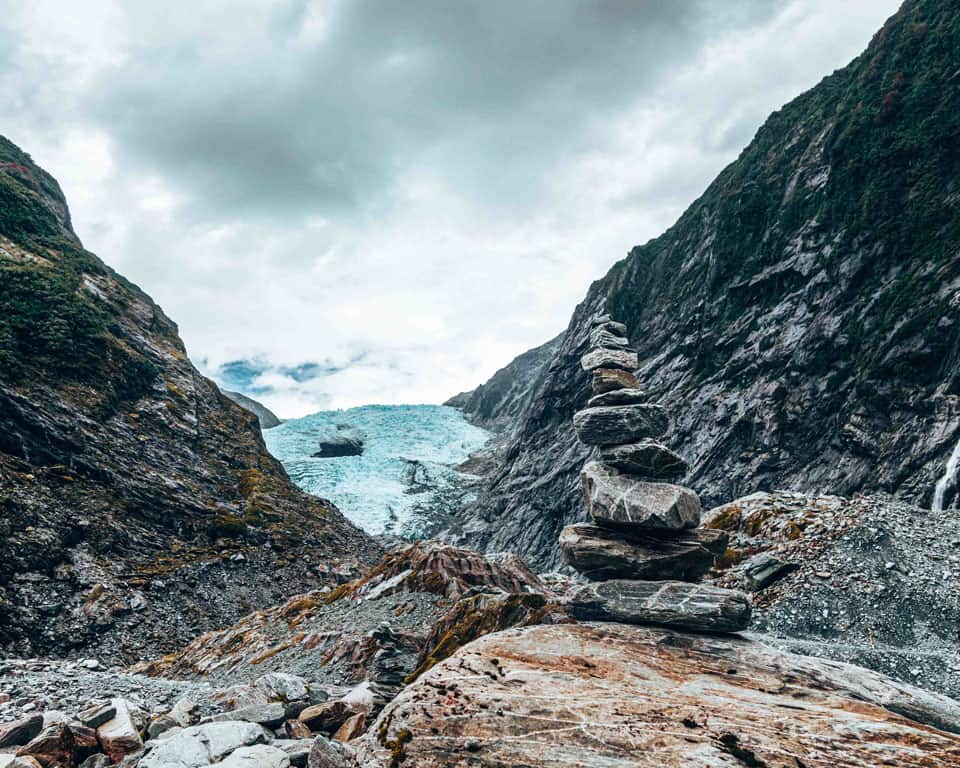 By: We Did It Our Way , Instagram
There is a Maori legend about the Franz Josef Glacier that dates back thousands of years, even if the German explorer von Haast only named the glacier in honor of the Emperor of Austria and Hungary in 1865. The glacier has been a part of New Zealand for far too long, but its fate, like those of many glaciers, is in danger.

Glaciers are formed by compacted snow. When annual snowfall at the head of the glacier is greater than the annual snowmelt, the glacier advances. When the snow melts faster, the glacier retreats. With most glaciers, it goes through cycles of advance, and of retreat, that could last for centuries. But with the Franz Josef Glacier, the long-term trend has been a retreat.

Before, guides used to be able to lead tourists straight onto the glacier on foot. But those days are long gone. At the moment, the only way to climb on the glacial ice is by flying in on a helicopter. And although the glacier valley is beautiful to explore before getting to the actual Franz Josef glacier, tourists are already voicing their concern about its retreat. Soon, we wonder if there will even be a glacier in this valley.

As temperatures continue to rise worldwide, it is more important than ever to reconsider our lifestyle to have the smallest impact possible on the environment. It's only when we all start working together, when we start making changes big and small, that we'll be able to save the little bit of beauty and wonder nature has created. And only then will the Franz Josef Glacier begin to advance again.
Located a 5-hour drive from Queenstown, you can visit the Franz Josef Glacier on a 2 day 1 night trip from Queenstown.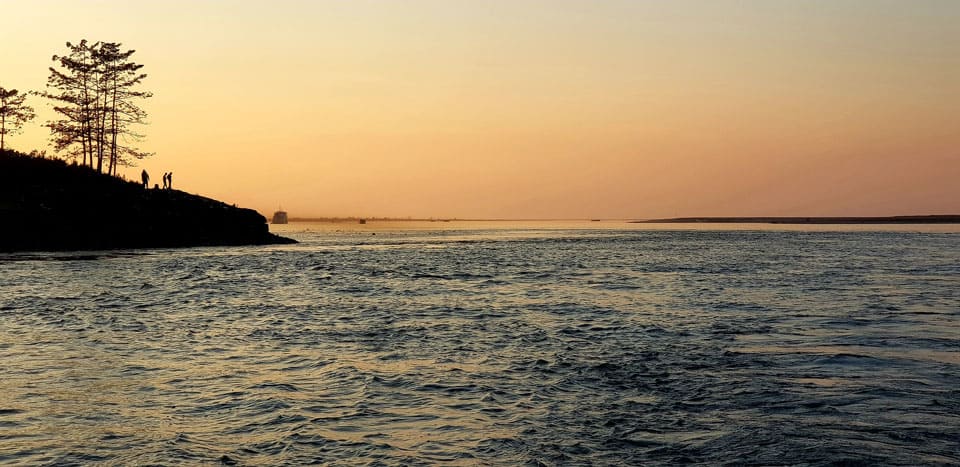 By: Experience Northeast India

Majuli in Assam is the largest riverine island in Asia and also a place that has been affected by climatic changes the most. A Majuli is a sleepy island where the Brahmaputra flows to the south while the Kherkutia Xuti joins the River Subansiri in the northern part. 

Majuli is a beautiful village, serene and laidback with rivers flowing within the island. It is the center of neo-Vaishnavism, a religious movement that was started 600 years ago. Majuli is also known for traditional mask making, pottery making, and handlooms.

The people of Majuli and Assam depend on the Brahmaputra River as a direct source of their livelihood. The Brahmaputra River, on the other hand, is changing its volume and intensity due to global warming. As a result, every year Assam faces a devastating flood. 

Majuli is an extremely flood-prone area and the frequent flood triggers soil erosion in a great manner. Such is the effect of floods, that Majuli has already lost two-thirds of its original land in 50 years. In 1950, Majuli had an area of 1246 sq km and now it has shrunk to 582 sq km only!

The main reason is the accelerated glacial melting in the eastern Himalayan ranges that increases the downstream water flow resulting in a flood. Every year, the people lose their houses in the flood and again rebuild them.

The government has taken some steps by building embankments. Majuli tourism is also trying to promote sustainable ways for tourism. But the measures are not yet enough to save the island.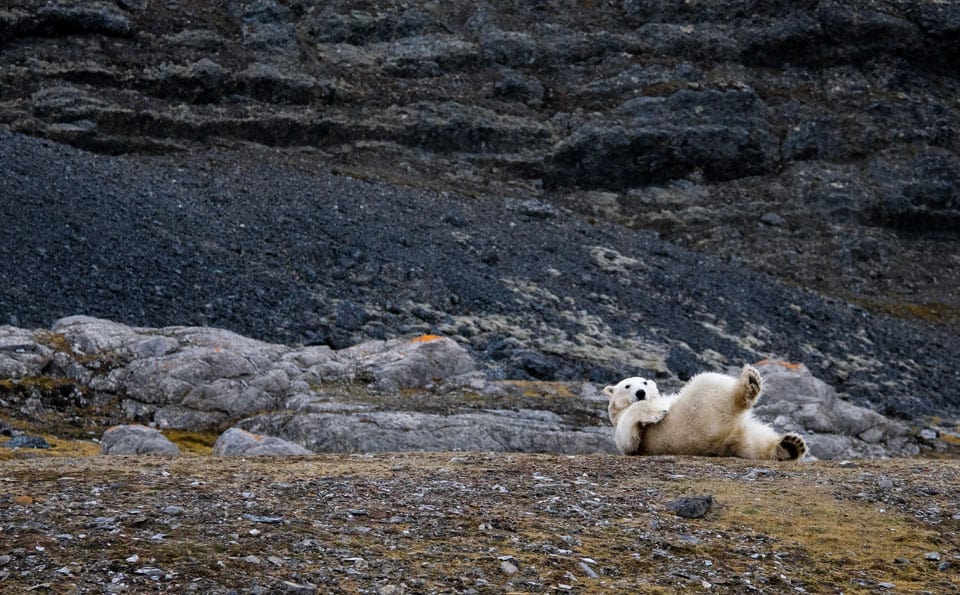 By: Livein10Countries

I'm not sure if there's anywhere else in the world where the stark effects of global warming are more apparent than the Arctic Circle.

You can glide up to this stunning landscape from Canada or from islands north of Norway, such as Svalbard.

In summer, it's a shock to find that snow is thin on the ground in the lower regions, and there are green grass and wildflowers. No, say the experienced guides, it hasn't always been like this.

Once you sail through the sea ice you'll come face to face with majestic ice arches, palatial ice walls, and glaciers. All of these are calving, some gently melting into the sea. It isn't that this is unheard of, but the rate and extent of it have revved up so much.

Onboard a cruise they'll show you shots of glaciers just one generation ago. It's SO different. The ice has retreated by a matter of miles, leaving glaciers thinner and sea levels higher. There's no doubt humanity is having an effect. Back at the base at Svalbard, the Global Seed Vault is more evidence of our attempt to protect nature under threat.

Finally, perhaps one of the biggest reasons for visiting the Arctic has to be seeing polar bears. And no doubt, they're incredible creatures. But with ice retreating, it becomes harder for them to feed. Onboard some ships is a chart showing normal, underweight and overweight conditions for bears.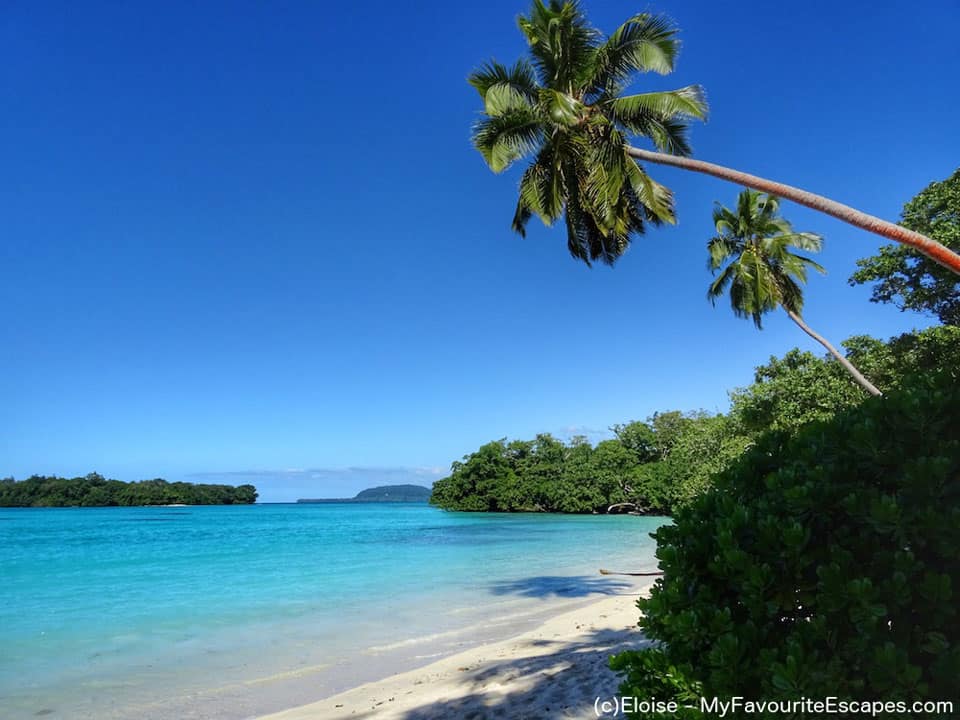 By: MyFavouriteEscapes

Vanuatu is an archipelago in the South Pacific, 2.5hrs away by plane from Australia and also a popular cruise stop. Climate change is a significant threat for Small Island Developing States like Vanuatu. Islands are vulnerable to sea-level rise, erosion and ocean acidification. But Vanuatu is also suffering from an increase in extreme weather events.

If the archipelago loses its corals, they'll lose their food, but a lot more too. Many of the best things to do in Vanuatu are linked to the beach and the ocean. Tourism makes up more than 40% of the country's economy.

A few years ago, the severe Cyclone Pam hit Vanuatu really hard. It's one of Vanuatu's worst natural disasters. The damage was catastrophic: they estimated that 90% of the country's buildings got impacted by the storm. Hotels remained closed for a few weeks as they dealt with the repairs. Some major resorts even took up to six months to rebuild.

Tourists started to go back after the travel warnings got lifted. But a few years have passed, and you can still feel the threat of another destructing cyclone when you talk to residents and entrepreneurs. They try to adapt, but it takes time and money. In 2018, the Vanuatu government announced they were looking at legal options "to shift the costs of climate protection back on to fossil fuel companies."
10. Columbia Glacier, USA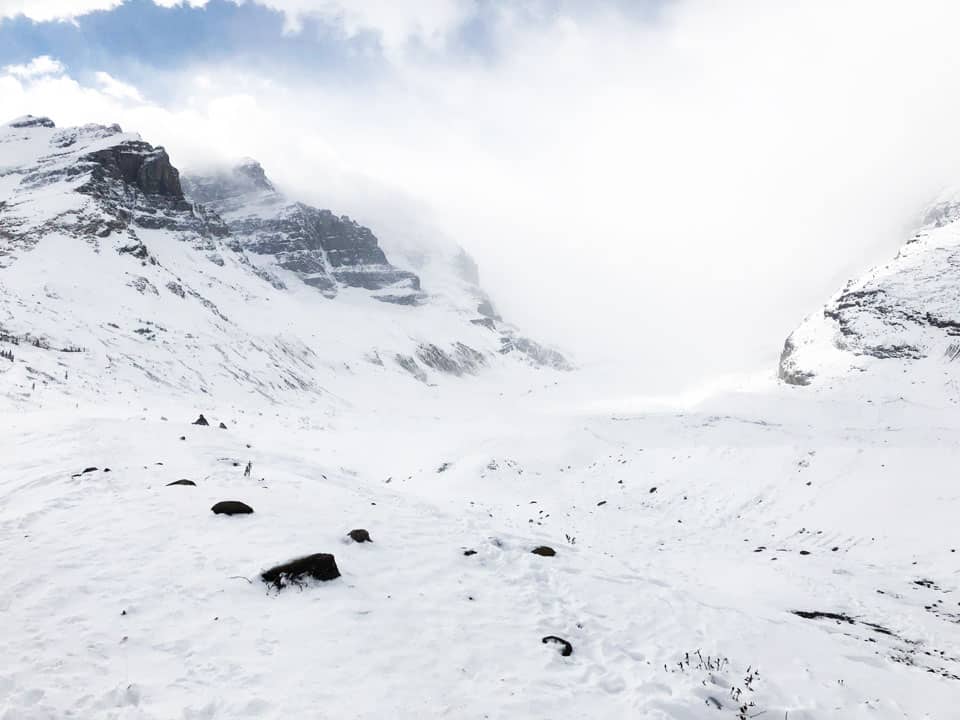 By: Knycx Journeying

The Rockies is the major mountain range in North America and it's created by tectonic movements and a gigantic landmass. Glaciers in the north began carving the landscape of western Canada more than 3 million years ago. Today, the Columbia icefield is the largest icefield in North America and the origin of freshwater to the entire continent that flows into three oceans – the Pacific Ocean, Atlantic Ocean, and the Arctic Ocean.

My excursion to the icefield was part of my journey of viewing the wonderful northern lights in Yellowknife and Alberta. There are a lot of things to see and do in the icefield: observe the diverse wildlife in the area, visit some of the breathtaking waterfalls, walk through the Glacier Skywalk or join the Columbia Icefield Sightseeing Tours, where you could get close to the icefield and actually touch and feel the glacier.

The Icefield covers an area of 165 sq. kilometers – about the size of Metro Vancouver. However, global warming has a negative impact on the icefield. The Columbia Icefield lost 23% of its area between 1919 and 2009, an area of almost 60 sq. kilometers! The reduced size has tremendously changed how it looks to tourists and possibly the lives of our future.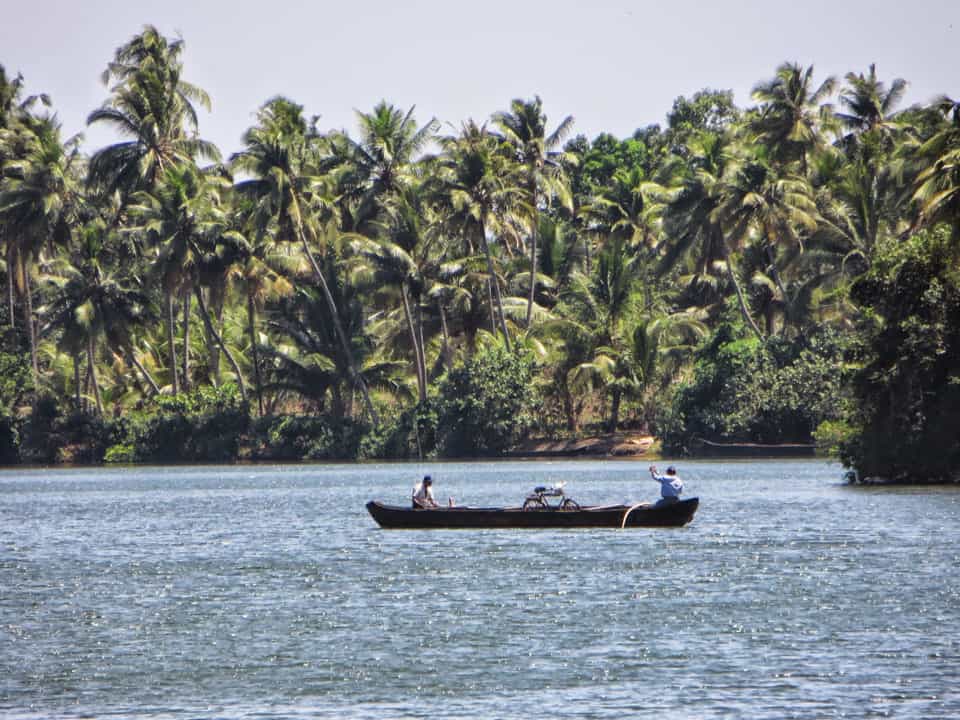 By: Backpack Adventures

Munroe island near Kollam was one of the highlights of my trip to India. It was the best place to see the Kerala backwaters. A network of canals, lakes, and wetlands that characterizes much of the South Indian state Kerala. They are an important ecosystem and home to many varieties of birds and other animals. 

Overtourism is a problem in some parts of the Kerala backwaters, but Munroe island is still a quiet and peaceful place. The palm-fringed canals are so narrow that you can only explore them by canoe. The few homestays at the island are offering true Indian hospitality and delicious South Indian cuisine. The inhabitants are rightly proud of their beautiful island.

Unfortunately, the future of the island is uncertain. It is sinking and although the causes are still unknown climate change is at least one of them. The sea level is rising and the yearly monsoon is seeing more rain. In 2018 and 2019, two years in a row, this already caused devastating floods in Kerala.

The floods in Kerala only aggravated the problems in Munroe Island. The people are no longer able to farm the land and neither can they sell it. As a result, those who can, have already left behind their homes to find a better future elsewhere. For some, tourism still brings in a little money, but the question is for how long.
12. Tasman Glacier, New Zealand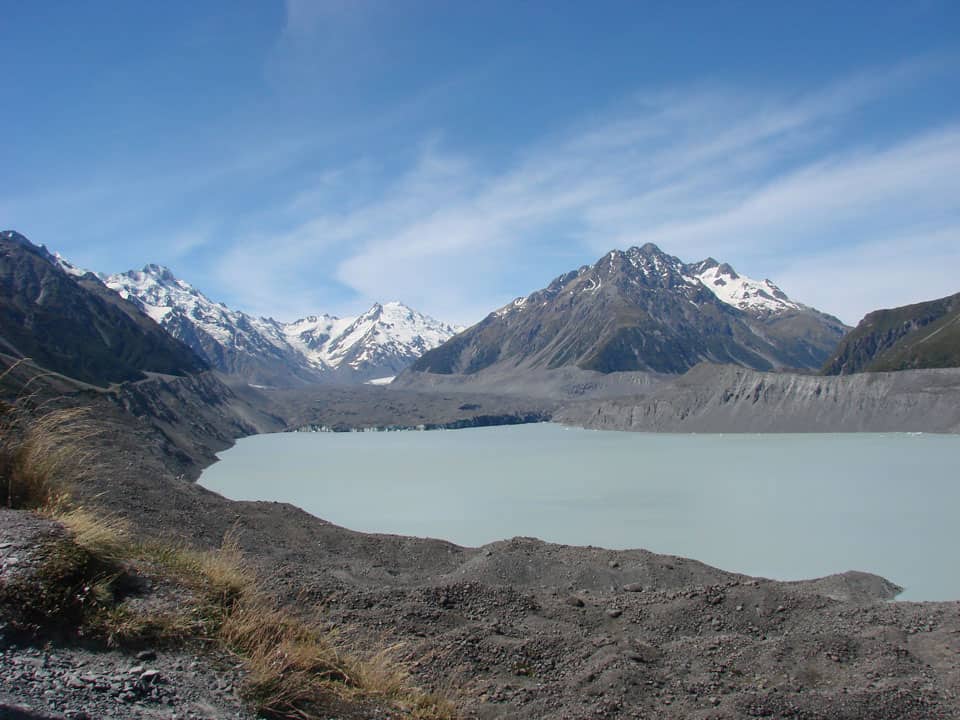 By: PhenomenalGlobe

During our New Zealand road trip, we did a lot of hiking. New Zealand is the perfect country for this, with numerous trails ranging from a mere 10 minutes to 7 days (or more).

One of the hikes we did was the Tasman Glacier trail, leading to the Tasman Glacier viewpoint. My sister had visited New Zealand two years before our trip and she had shown me a video of icebergs floating in this particular lake.

Naturally, I wanted to visit this place!

And so, we did. However, while it had been just 2 years since my sister's visit, during our trip there we no icebergs to been seen. On our way to the viewpoint, we came along several information signs with shocking pictures of how far the glacier used to reach and how much it had receded in the past decades.

Furthermore, there used to be emerald blue glacier lakes next to the glacier, however, these have turned into murky green pools because it's no longer cold fresh melting water from the glacier that's feeding them. Instead, all they get is a bit of rainwater.

Hiking this trail is an excellent lesson in climate change awareness, though it's absolutely shocking (and scary) to see the pace at which the glacier is retreating.
13. Gil Islands, Indonesia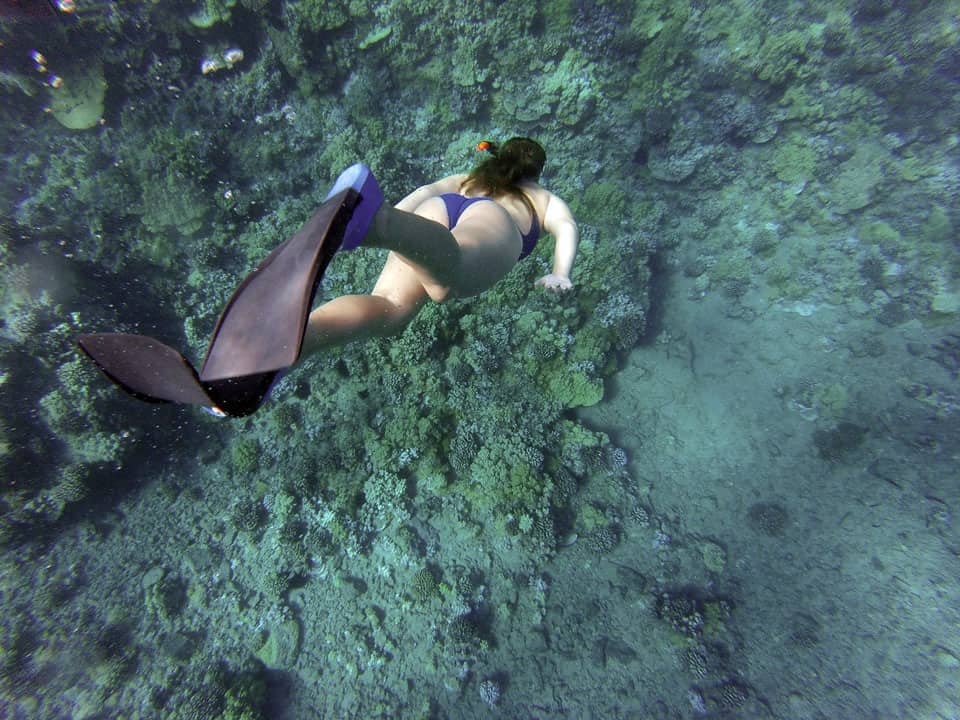 By: GlamGranolaTravel , Instagram

The Gili Islands are popular tourist destinations for backpackers looking to explore Indonesia beyond Bali. There's the romantic and less developed Gili Meno, the loud and party-oriented Gili Trawangan, and the happy medium Gili Air. 

Something they all have in common? They are equatorial islands in a poor country, heavily reliant on tourist dollars. And unfortunately, this is a textbook definition of places that will be most quickly and negatively affected by climate change. 

Indonesia's economy (and certainly the economy of the Gilis) relies on marine tourism, now more than ever before. Specifically, the beautiful Gili Islands rely on coral reef tourism. Indeed, I first chose to visit them several years ago for the snorkeling.

People may not make that choice for long; coral bleaching and ocean acidification, both direct results of climate change, will significantly stunt tourism in places where spectacular reefs and ocean life are main attractions. The famous Gili reefs are sadly no exception, and I noticed the coral bleaching as early as 2015.

Besides the effects on the reefs, Indonesia's vulnerable location and economic situation make the Gilis particularly susceptible to tsunamis, floods, landslides, droughts, and other extreme weather events. 

Tourism in Indonesia as a whole is down from last year. Whether this is a direct result of climate change decreasing its appeal to backpackers may remain to be seen, but there's no getting around the damage climate change is doing to ocean and reef ecosystems like those on the Gili Islands.
14. Kenai Fjords National Park, USA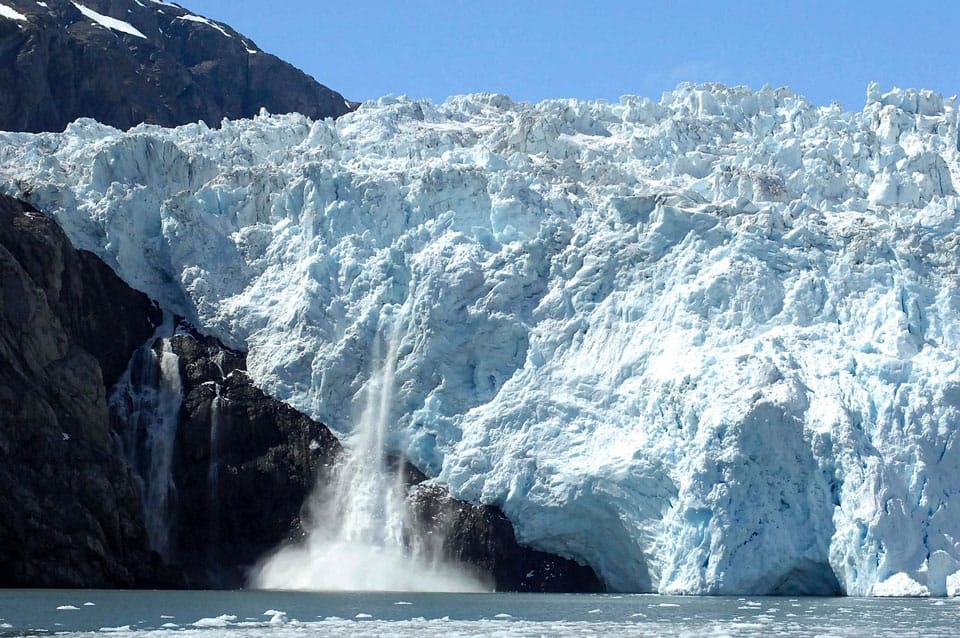 By: TravelOutlandish

As you near Exit Glacier in Kenai Fjords National Park, you'll notice mile markers on the road. On them is posted a year when the glacier last extended to that marker. It's an illustration of how quickly a glacier that came to be more than 23,000 years ago is rapidly receding year-over-year.

Perhaps there's no better indicator of a rapidly changing climate than the melting of glaciers. Kenai Fjords National Park has always been a rugged environment with 51% of the park covered in ice, but nothing has impacted the park as much as climate change.

Locals note subtle changes each year – the fluctuating water levels, the changing behavior of wildlife, and of course, the rate at which the glaciers are melting.

Since Alaska is geographically protected and most of the park is only accessible by boat, Kenai Fjords has been spared some of the over-tourism impacting parks in the lower 48. But the greater factors at play are inevitably having an impact on the park's longevity.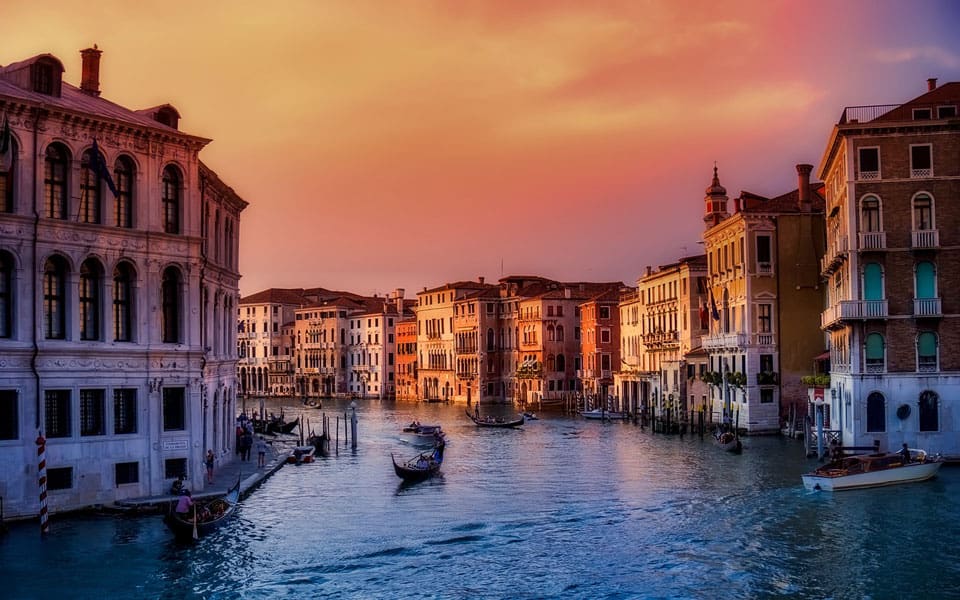 By: GotMyBackpack

Venice could be underwater within a century.

Venetians are no strangers to flooding. High tides, known as Acqua alta, have been flooding the city for centuries. With alert systems in place and temporary gangways to ease the pedestrian flow, the city has adapted itself to this natural phenomenon.

However, the intensity of Acqua alta is getting worse. In the early 1900s, there was an average of 10 serious cases of flooding per year (when water reaches 80cm above sea level), however, in the last 5 years, this average increased to almost 60 times per year.

There have been cases of very serious flooding, the most recent in 2018 when water levels reached 156cm above sea level seeing three-quarters of the city underwater.

The causes of increased flooding are two-fold. Whilst sea levels are rising due to climate change, the islands are also sinking due to land subsidence as a result of over-tourism. Recent reports have suggested that the combined effect of these could see Venice permanently underwater within the next century.

Venice is one of 37 UNESCO sites in the Mediterranean that faces being underwater by 2100 as sea levels are expected to rise up to 140 cm over the next century.
16. Glacier National Park, USA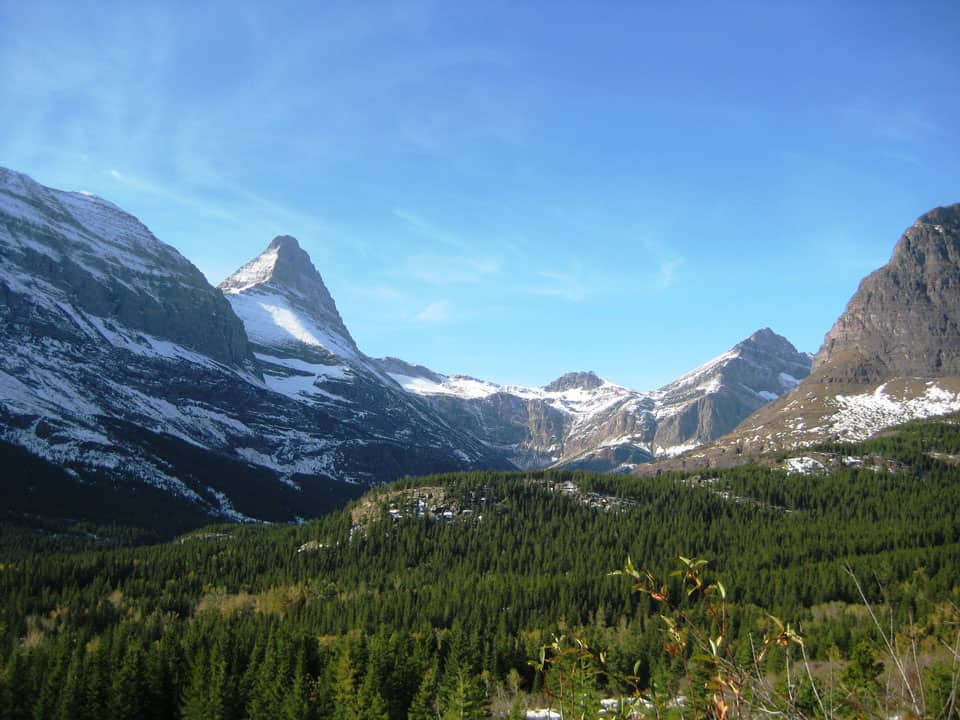 By: Traveling With The Littles , Facebook

Glacier National Park, located in Northwest Montana, is known as the 'crown of the continent' and is one of the most beautiful National Parks in the United States. It's nestled in the Rocky Mountains, and you'll find waterfalls, alpine hiking, abundant wildlife, and of course, glaciers.

In 1910, when the park was established, there were approximately 150 glaciers in Glacier National Park.  By 2019 there are fewer than 30 measurable glaciers left.   The melting of the glaciers is due in large part to the earth warming.  The earth is warming at about 1.5 degrees Fahrenheit, per year; according to the U.S. National Park Service, "in recent years, Northwest Montana has warmed at about twice that rate."

The warming has affected Glacier National Park in three distinct ways (1) the glaciers are melting, (2) the number of wildfires has increased, and (3) wildlife habitats have been disturbed and are changing.

Fewer glaciers mean not only less water flowing from the glaciers but also that the water that does flow is warmer.  Less water is problematic as many people and animals depend on glacier water runoff and warmer water can be detrimental to fish populations accustomed to cold water.

The rise in temperature and drier conditions results in an increase in wildfires, and also the severity and intensity of those fires.

The warming of the park and the melting of glaciers impact not only marine life but also land mammal habitats. The alpine tree line in Glacier is moving upwards affecting plant and animal populations.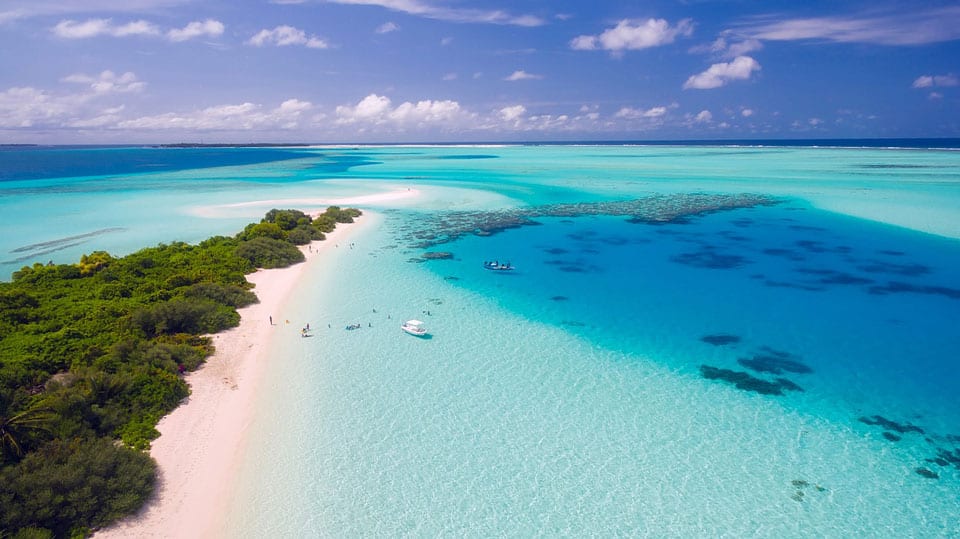 By: TheSaneAdventurer , Instagram

The tropical island of Maldives is a dream destination for many travelers. From white sand pristine beaches to turquoise crystal clear water of the Indian Ocean, Maldives is nothing short of a dream.

However, once called the 'Nature's own garden' due to its thriving marine life of vibrant colorful coral reefs and diverse species of fishes, the beauty of Maldives has been sold to over-tourism.

With many small islands emerging in the same vicinity, island owners have sold their lands to big hotel and resort chains.

The North Atoll is one of the most crowded atolls in the Maldives as it is closed to the airport. In a small distance of 10km, there are four resort islands each one having their more than ten overwater villas. In order to build the overwater villas, the coral reef in the surrounded area is highly affected.

The underwater life near these island resorts has gradually died and all that is left to see right now is dried and dead corals. Moreover, as the sea levels are also rising due to global melting, it has affected the beauty of the unique marine life the Indian Ocean once used to home.
18. Florida (Crystal River), USA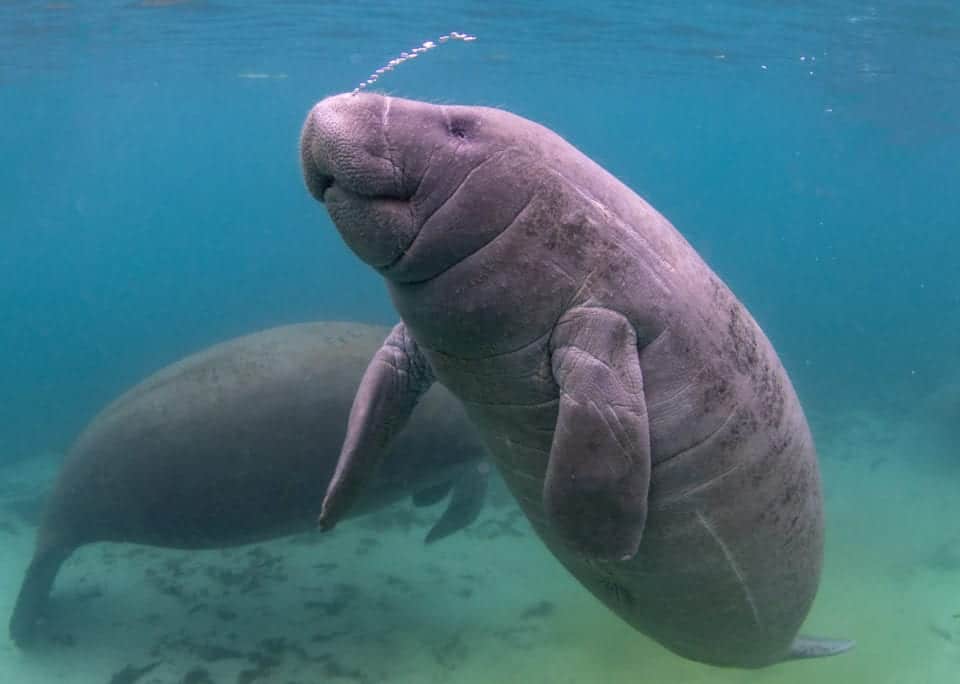 By: ColemanConcierge

Manatee recovery has been the shining star of Florida conservation efforts. By increasing the notoriety of this beautiful animal, the Florida Wildlife Commission (FWC) turned the tide of extinction. No place exemplifies this more than Crystal River, a sleepy little town that comes alive during manatee season.

More than 400 of these beautiful animals come into the springs around Crystal River. People come from all over the world to see them from the observation deck at Three Sisters Springs to even snorkeling with the manatees.

FWC took advantage of every opportunity to warn boaters to slow down and to encourage people to exercise manatee manors. Every trip to swim with the manatees in Crystal River begins with a mandatory conservation video, and you can't go to a manatee observation site without passing an informative sign.

You learn that manatees have an extremely low birth rate. They average a single calf every three years so adult mortality from boat strikes threatened the population.

It worked. 

Recently Florida Manatees were removed from the endangered list. The only manatee population in the world to show signs of recovery. Only now, they face a new danger. A new tide is rising- Red Tide.

Ride tide is a toxic algae bloom caused by climate change shifting the current patterns in the Gulf of Mexico combined with polluted water runoff. In 2018, ride tide killed 103 manatees.

That's more than boat strikes and the single biggest killer of manatees last year. At this rate, who knows how much longer we can continue to enjoy manatees in Crystal River Florida.
Like this post? Don't forget to save it on Pinterest!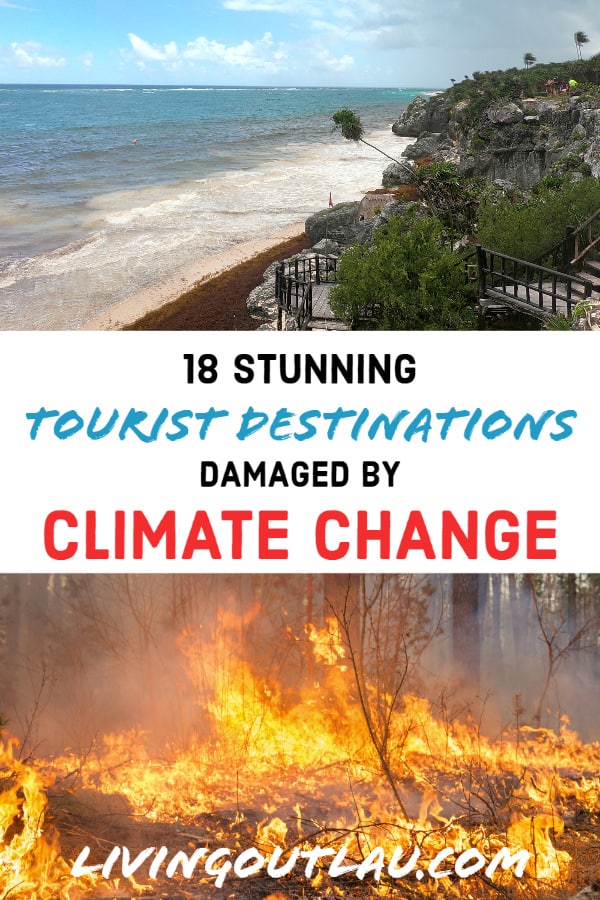 Cherish what we have and save what we cherish.

Climate change can detrimentally affect all these beautiful destinations around the whole world. One day, one of these tourist destinations will be forgotten and only read about in history books.

Let's make an effort to be more environmentally friendly in how we approach our daily lives. A small change from everyone is substantial in a grand scheme.
Disclaimer: Some of the links above are affiliate links. That means if you book or make a purchase through the links, we will earn a small commission at no extra cost to you! The money will help run this site! Thank you!